Mayim Bialik: When an Attachment Parent Detaches From Her Marriage
After her marriage imploded, even the ultimate 'ubermom' can see that regular moms also want a strong bond with their children- we just feel that it requires an imperfect balance.
As if last week wasn't enough of a downer for the Jewish people, what with the painful military conflict in Gaza and all - we got hit with another blow.
It wasn't war, or any other matter of life and death, but it was still depressing news. Mayim Bialik, one of the most prominent celebrity members of the tribe in Hollywood, saw her marriage hit the skids.
Sure, there are lots of Jews in show business, and lots of them get divorced, but Bialik isn't just another Hollywood Jew. A second-generation Holocaust survivor and distantly related to famed poet Chaim Nachman Bialik, she is the rare successful Jewish actress who wears her Semitism proudly. She kept both her original name and her nose, writes a blog on the Jewish parenting website called Kveller, and gigs as a motivational speaker at Jewish organizations.
An extremely talented comedian who made her debut as a child playing a young Bette Midler in the hit chick flick Beaches, she struck gold twice in the fickle world of television sitcoms: first her iconic turn as a quirky child star in the 90's series Blossom and currently her red-hot status playing the brilliant nerd Amy Farrah Fowler on the smash hit show The Big Bang Theory. If that wasn't enough, in her hiatus from show business between the two gigs - a time of life which many of her show biz peers devote to clubbing and substance abuse - she went and got herself a doctorate in neuroscience, got married (to a Mormon guy who converted) and had two lovely sons. And all the while, she has grown more observant and committed to Jewish practice, to the extent that she has become vegan - the trendy way to keep kosher - and convinced the "Big Bang" creators to allow her character to wear only skirts, so that she remains within her definition of modesty.
So why, despite the fact that Bialik is such a Jewish mother's dream, was there still a tiny smile of satisfaction on the faces of many Jewish mothers when they learned of the demise of her marriage? (Bialik strategically dropped the bomb just before Thanksgiving, when as many tabloid journalism as possible would be on vacation.) Obviously, no one is truly happy at the dissolution of any family, not for the parents and especially not for the children.
But there was a small measure of pleasure from some Jewish women I know upon hearing the news, even as they clucked and said, "Oh, what a shame!"
The reason is the whiff of schadenfreude. Or, to use a less fancy word - payback.
It's all about the Mommy Wars, and Bialik's role in it as a prominent practitioner and proselytizer of Attachment Parenting. The AP style of parenting promotes home birth, extended breastfeeding, into the toddler and sometimes early-childhood years, and the general theory that children should be with their parents for as much time as possible for as long as possible, and as babies, should be literally on their bodies throughout the day and night, sleeping or awake in a sling. It also frowns on any form of sleep training or conventional discipline, eschewing yelling, threats, and even Supernanny-style "time outs."
Bialik's book Beyond the Sling: A Real-Life Guide to Raising Confident Loving Children the Attachment Parenting Way describes itself as a guide geared at showing parents that by "incorporating age-old child-rearing methods like breastfeeding, baby wearing, gentle discipline, and co-sleeping—we can truly be the parents that nature intends us to be."
She can deny it all she wants, but the implication is strong in all this that those of us who parent differently are raising insecure, emotionally arrested children in an inferior unnatural modern way.
And she's not the only one. Those of my generation and younger who gave birth in hospitals, fed our children formula out of either choice or necessity, put them in daycare or left them with a nanny so that we could go to work, or even, occasionally heaven forbid, go out to a movie, were frequently made to feel badly about it by women like Bialik and her crew.
Bialik, for the record, took a step beyond the basic three B's - breastfeeding, baby-wearing, and bed-sharing, when it came to raising her kids the "natural" way. Despite her science background, she chose not to vaccinate her children. The other practice that put her in the extreme camp was the controversial (and messy-sounding) practice of "elimination communication" where diapers are discarded and the 'signs' a child gives a parent tells them when to hold a receptacle under their genitals. Seriously.
Author and pop culture ubermom Ayelet Waldman, as usual, put it more bluntly than the rest of us dare, in a series of tweets on the day the news of the Bialik divorce broke, leading with: "Attachment parenting wingnut who spent entire marriage w/kid hanging from nipple getting divorced. #shocking"
After being called "mean-spirited" and worse by angered Bialik friends and fans, Waldman softened, and tweeted "OK, OK I apologize Ms. Bialik. I'm sorry your marriage collapsed. I still think you probably made harder on yourself w/ the AP craziness..."
But Waldman's reaction spoke for any vulnerable young mother holding a bottle subjected in public to a drive-by comment from the lactation police that "breast is best," or, who, desperate for a few consecutive hours of sleep, let her child cry for ten minutes in her crib before settling, was made to feel as though she had subjected her offspring of child abuse, by one of the Bialik-style "sanctimommies." Those wounds left scars.
In the statement announcing her divorce, Bialik insisted: "The hands-on style of parenting we practice played no role in the changes that led to this decision" adding that "Our privacy has always been important and is even more so now, and we thank you in advance for respecting it as we negotiate this new terrain."
It takes a bit of chutzpah to say your privacy is important, after discussing your family's breastfeeding, sleeping arrangements and toileting practices in the press, in a blog, a book, and in front of live audiences.
And while I'm sorry to violate Bialik's wishes by linking attachment parenting and the split, I have to point out that for those of us who were made to feel like lesser parents because of our inability or unwillingness to devote all of our waking and sleeping hours to our babies, it really does feel a bit like a measure of turnabout.
Divorce is a choice that will subject Bialik and her husband to accusations of putting their own needs and happiness as adults ahead of what's best for their children - that's not the Attachment Parenting way.
And so maybe she can understand that even formula-feeding stroller-pushing working moms wanted a close emotional connection to our kids as much as she did - we just also felt, as she does now, that a very imperfect balance must be struck between our happiness and theirs.
Click the alert icon to follow topics:
ICYMI
Ken Burns' Brilliant 'The U.S. and the Holocaust' Has Only One Problem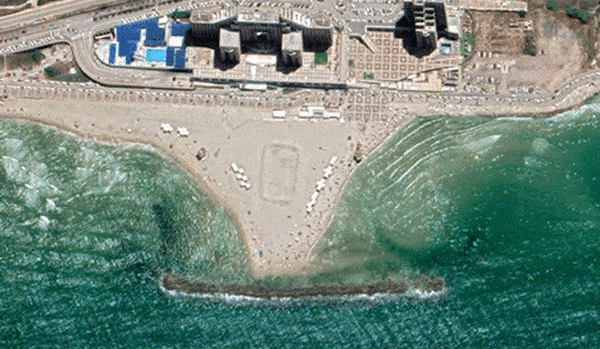 Facing Rapid Rise in Sea Levels, Israel Could Lose Large Parts of Its Coastline by 2050
Lapid to Haaretz: 'I Have Learned to Respect the Left'
The Mossad's Fateful 48 Hours Before the Yom Kippur War
As Israel Reins in Its Cyberarms Industry, an Ex-intel Officer Is Building a New Empire
How the Queen's Death Changes British Jewry's Most Distinctive Prayer