TIMELINE: Israel Launches Operation Pillar of Defense Amid Gaza Escalation
Haaretz brings you key events day-by-day, from the immediate events that sparked the operation, to the cease-fire talks and beyond.
Wednesday, November 20
For the LIVE BLOG of Operation Pillar of Defense day eight, click here.
Netanyahu speaks to Obama and takes his recommendation to give a chance to the Egyptian proposal for a cease-fire, the PMO said. White House says that Obama told Netanyahu that the United States would use the opportunity offered by a ceasefire to intensify efforts to help Israel address its security needs, especially the issue of the smuggling of weapons and explosives into Gaza. Earlier on Wednesday, Netanyahu and U.S. Secretary of State Hillary Clinton meet for two hours to discuss issues related to the conflict in Gaza.
An Israeli diplomatic source says there will be no signed agreement between Israel and Hamas, but solely an understanding between the two sides based on the principal of "quiet in exchange for quiet." Only in the second stage, negotiations via Egypt will take place regarding issues in the Gaza Strip. Egyptian foreign minister says that Israel-Gaza cease-fire to take effect at 9 P.M. Reuters reports that Israel agrees to a truce in the Gaza Strip, but will not lift its blockade of the Palestinian territory.
At least 21 wounded in Tel Aviv bus blast, one person seriously wounded, most are lightly to moderately hurt. Israeli media reports that Hamas is lauding Tel Aviv bus attack, and that Hamas says attack is retaliation for IAF strike on police in Gaza. The Shin Bet security service earlier this week received intelligence information regarding dozens of "terror plots" currently being planned. The central suspicion was that terrorists were going to try to assassinate a senior member of the government or military echelon, using either explosives or a high-trajectory weapon.
Egyptian authorities confiscate trucks carrying 108 warheads intended for Grad rockets, about 430 kilometers northwest of Cairo. Trucks also contained ammunition and likely arrived from Libya. Iranian Parliament Speaker says Iran has sent military assistance to the Gaza Strip, while Iranian news agency reports that the head of Iran's Revolutionary Guard has disclosed his country has given fighters in Gaza the ability to produce longer-range missiles on their own, without direct shipments.
Palestinians report that hundreds of Hamas supporters are protesting in Nablus. Earlier in the day around 50 Palestinian activists gather outside the presidential compound in Ramallah where Palestinian President Mahmoud Abbas is meeting with U.S. Secretary of State Hillary Clinton, to protest her visit.
IDF says it has struck more than 1,500 sites in Gaza while over 800 rockets fired from Gaza since start of Operation Pillar of Defense. The IDF says 162 rockets have been fired from Gaza during the last 24 hours alone. Earlier on Wednesday, IDF sources say air force has wiped out Islamic Jihad militants in the Jabalya area of the Gaza Strip. Death toll in Gaza since beginning of operation rises to 140, according to German press agency DPA. Following recent incidents in which soldiers have been wounded by rockets, the IDF has decided to reduce the number of soldiers around the Strip who are not part of the forces preparing for a possible ground operation.
Hackers belonging to the group Anonymous hijack Israeli Deputy Prime Minister Silvan Shalom's Twitter account. Latest tweets include "END THE OCCUPATION. FREE PALESTINE" and "PALESTINE WE LOVE YOU."
Tuesday, November 20
For the LIVE BLOG of Operation Pillar of Defense day seven, click here.
More than 140 rockets were fired from the Gaza Strip toward southern Israel on Tuesday, including one that scored a direct hit on a building in Rishon Letzion, wounding two people. Since beginning of Operation Pillar of Defense, 1,500 targets were hit in the Gaza Strip, 133 on Tuesday. Iron Dome intercepted 389 rockets since operations' onset, including 51 on Tuesday. Gaza medical officials report 19 Palestinians killed in IDF attacks on Tuesday, including several children.
IDF says its assault on Gaza late Tuesday night has hit a Hamas affiliated bank serving, a terror site in southern Gaza, a Hamas command center in northern Gaza, a Hamas safe house and meeting point as well as a system of tunnels used to smuggle in fuel for Hamas activities, four weapons storage facilities and two weapons factories. IDF also says that it has killed in an air strike the Islamic Jihad militant responsible for rocket fire on Eilat in April along with 17 other militants belonging to Hamas and Islamic Jihad killed throughout the day. Approximately 56,000 IDF reservists have been called up by army for Operation Pillar of Defense, with an enlistment rate of 85 percent.
Israeli soldier Corporal Yosef Partok, 18, is called in a mortar attack in the western Negev, near Gaza. An Israeli civilian is also killed in mortar attack on Eshkol Regional Council earlier in the day. Two lightly wounded, 10 treated for anxiety as building is hit by rocket fire in Rishon Letzion
Masked gunmen publicly execute six suspected collaborators with Israel at a busy Gaza City intersection, according to witnesses. Hamas military wing claims responsibility. Witnesses say the six men were pulled out of a van, forced to lie face down on the street and then shot dead. Gaza hospitals report severe shortage in medical supplies. Gaza residents reported that IDF aircraft have been dispersing leaflets, warning them to leave their homes and concentrate in the center of Gaza City.
U.S. Secretary of State Hillary Clinton meets with Prime Minister Benjamin Netanyahu late Tuesday. Clinton says during press conference ahead of meeting that she is very pleased that the Iron Dome defense has been performing so well and that the joint missile defense project shows the United States' enduring commitment to the safety and security of Israel's people and for Israel's right to defend itself. She adds that it is deescalating the situation in Gaza is essential. Earlier in the day, Deputy U.S. National Security Advisor Ben Rhodes says that the U.S. believes that it's very important that the Palestinian Authority continues to be a part of these discussions. They have legitimacy to be a part of these discussions, and they are clearly going to play a role in the future of the Palestinian people - and a leading role." Also earlier in the day, senior Israeli officials with knowledge of ongoing talks geared at reaching a cease-fire with Hamas will go into effect by Tuesday evening, adding that they hoped that the deal's last points will be finalized in a meeting between Prime Minister Benjamin Netanyahu with U.S. Secretary of State Hillary Clinton. However, Egyptian sources tell Haaretz that a cease-fire signing will take place in Cairo on Wednesday under the auspices of UN Secretary General Ban Ki-moon.
Jordan's King Abdullah cautions Prime Minister Benjamin Netanyahu against an Israeli ground operation in Gaza because it will damage the diplomatic process that will lead to a ceasefire and will bring more instability to the entire region. UN Security Council meeting over recent Middle East violence ends late Tuesday night without results. Izzat a-Rashak, a member of the Hamas political bureau, says no deal for cease-fire with Israel as of yet, adding that "all the options are open." Earlier in the day, Arab League Secretary-General Nabil Elaraby arrived in Rafah crossing along with 10 Arab foreign ministers in order to display support for the Palestinian people. Hamas politburo chief Khaled Meshal and Islamic Jihad chief Ramadan Abdullah Shalah also meet Tuesday morning with Egyptian intelligence chief Raafat Shehata in an effort to lay out the final details of a cease-fire agreement. According to Egyptian sources, the agreement would be carried out in two stages: first, a general cease-fire would be implemented, and second, a discussion would be held on opening crossings to Gaza and lifting the blockade.
CNN reports very early on Tuesday that the U.S. is sending three warships to the Eastern Mediterranean to be ready to assist in the evacuation of American citizens from Israel. A U.S. official quoted in the report stated that the ships are being sent as part of preparations by the U.S. for all possible outcomes related to Operation Pillar of Defense and do not reflect the actual likelihood of U.S. citizens being evacuated.
Monday, November 19
For the LIVE BLOG of Operation Pillar of Defense day six, click here.
Gaza's Hamas-run Health Ministry says number of Palestinians killed in Gaza reached 100 on Monday. According to the ministry, the dead include 24 children and 10 women. IDF says 95 Palestinians, one-third of them uninvolved in conflict, have been killed since Operation Pillar of Defense began.
Prime Minister Benjamin Netanyahu rejects French-Qatari cease-fire initiatives. PM tells French foreign minister that Israel prefers to avoid any moves that might interfere with the Egyptian mediation. UN Secretary General Ban Ki-moon arrived late Monday in Cairo to discuss Egypt-led cease-fire efforts.
Turkish Prime Minister Recep Tayyip Erdogan accuses Israel of carrying out "terrorist attacks" in Gaza. Morocco announces that it will set up a field hospital in the Gaza Strip, according to an Arab media report.
A senior Egyptian official tells Haaretz: "We are very close to a cease-fire. What is needed is more flexibility on the Israeli side. Tomorrow will be a critical day in the talks." Hamas politburo chief Khaled Meshal holds a press conference in Cairo after meeting with Egyptian intelligence officials. Meshal says Netanyahu had requested a ceasefire, but Israel denies the statement. Palestinian news agency Ma'an reports that Marwan Barghouti, the jailed Fatah leader in prison in Israel, has called on Palestinian President Mahmoud Abbas to visit the Gaza Strip to show "steadfastness and resistance."
The Israel Air Force has killed senior Islamic Jihad members Ramez Hamez, Baha Abu al-Alta, Tayasir Jabari, and Khalil Bahatini, all involved in the group's long-range missile launches. Since the start of Operation Pillar of Defense, the Israel Defense Forces have attacked more than 1,350 targets in the Gaza Strip, 80 of them on Monday. The Iron Dome anti-missile defense system intercepted 324 rockets, 19 of which on Monday; 1,128 rockets have been fired at Israel, with 37 landing in populated areas; 42 rockets were fired Monday at Israel, compared with 156 rockets on Sunday and 230 on Saturday. Also, more than 10 shoulder missiles have been launched from Gaza at Israeli aircraft since the operation began.
IDF also says 40 smuggling tunnels between Gaza and Rafah were bombed overnight, as well as Gaza stadium, which was used for launching rockets.
Sunday, November 18
For the LIVE BLOG of Operation Pillar of Defense day five, click here.
Palestinian Authority seeking urgent Arab League summit to discuss Israeli "aggression" in Gaza. Egyptian sources say negotiations among Palestinian factions on Gaza cease-fire are ongoing in Cairo. Senior official in Jerusalem confirms that Israeli envoy has arrived in Cairo for cease-fire talks. According to the official, Israel does not expect any breakthrough in talks, and preparations for a possible ground offensive are ongoing.
"We must do everything to prevent war in Gaza. I am here because we are talking with all sides – the Egyptians, the Qataris and the Israelis," says French Foreign Minister Laurent Fabius during a press conference with Foreign Minister Avigdor Lieberman in Jerusalem.
Five Israelis are wounded by a rocket that hit the city Ofakim: two moderately, three lightly. Two more Israelis lightly wounded from shrapnel after rocket hits building in Ashkelon; five people treated for shock.
Ten Palestinian civilians killed in an Israeli air strike on a house in Gaza, according to Palestinian medics - the highest civilian death toll in a single incident during five days of fighting. Incident raises Gaza death toll to 66 since operation began.
Since the start of Operation Pillar of Defense, more than 900 rockets are fired toward Israel; Iron Dome intercepts 302 rockets – roughly a third of the total number of rockets fired.
Saturday, November 17
For the LIVE BLOG of Operation Pillar of Defense day four, click here.
Iron Dome intercepts 57 rockets on Saturday. Since the beginning of the operation in Gaza, 267 rockets have been intercepted. According to Yossi Druker, head of Rafael Advanced Defense Systems' air defense division, the Iron Dome's success rate since the start of the current round of hostilities is 85%, with the rate improving daily. IDF deploys new Iron Dome anti-missile battery in the Tel Aviv area.
IAF strike in Khan Yunis kills a Palestinian; 25 Palestinians wounded in aerial assault on a house of a top Hamas military official near Jabaliya in northern Gaza. Other strikes target Gaza police headquarters, government buildings, smuggling tunnels and a mosque in Rafah.
Hacker activists of the group Anonymous launch an attack on Israeli websites, defacing and disabling many of them, including the Kadima Party's website. Activists claim they wiped Foreign Ministry and Bank of Jerusalem databases clean.
At a joint press conference with Turkey's Prime Minister Erdogan, Egypt's President Morsi says his government is in contact with both the Israelis and the Palestinians and that "there are some indications that there could be a ceasefire soon," but he stressed that there were still "no guarantees."
Netanyahu spoke with a number of foreign leaders over the weekend, telling them he would be prepared for an immediate, comprehensive ceasefire with Hamas if the latter agrees to halt all rocket fire from Gaza. The leaders ask Netanyahu to refrain from escalating the operation and to give Egyptian attempts to mediate a cease-fire a few days to play out.
In a meeting with Egyptian intelligence officials, senior Hamas officials demand Egypt eases the blockade on Gaza, and that Israel provide assurances that it will keep its side of a cease-fire and especially refrain from assassinating Hamas leaders in exchange for a cease-fire.
Palestinian sources tell Haaretz that Hamas is not asking Israel to lift the naval blockade on the coastal enclave, rather that Egypt allow a free flow of goods through the Rafah Crossing, but Cairo rejected.
Earlier in the day, Turkey's Erdogan, Qatar's Emir Hamad bin Khalifa Al Thani, and Egypt's Morsi hold a meeting in Cairo with head of Hamas politburo Khaled Meshal and Islamic Jihad leader Ramdan Shalah. Tunisian Foreign Minister Rafik Abdesslem visits Gaza and says his country will act immediately in the Arab League and United Nations to stop Israeli aggression.
Some 500 people march in a Nazareth procession organized by the Israeli Communist Hadash party to protest the IDF operation in Gaza.
Deputy head of Hamas' politbureau, Moussa Abu Marzouk, says initial attempts are made to bring a temporary cease-fire between Israel and Hamas. Abu Marzouk, who is currently in Cairo and is considered a key negotiator for Hamas, adds that both sides are still far from reaching an agreement. A high-ranking IDF source says despite talks concerning a cease-fire, Chief of Staff Lt. Gen. Benny Gantz ordered to prepare for a ground invasion.
Friday, November 16
For the LIVE BLOG of Operation Pillar of Defense day three, click here.
IDF reportedly kills five Palestinians in Gaza during the day and another 12 during late night attacks going into Saturday; several civilians reported wounded .Since start of Operation Pillar of Defense, three Israelis from Kiryat Malakhi are killed, as are 29 Gazans. Magen David Adom rescue services treat 54 wounded Israelis, including the three Israeli fatalities. Palestinians report that 10 of the 29 Palestinians killed so far were civilians. Since the start of fighting, some 520 rockets are fired into Israel, 190 of them on Friday. The IDF has thus far struck more than 500 targets in the Strip.
For first time since 1970, a rocket is fired at Jerusalem. It lands in an open area in Gush Etzion, directly south of Jerusalem, without causing any casualties. Tel Aviv municipality announces it will unlock all public bomb shelters.
IAF bombs technological development centers in Gaza used for drone production, Hamas's Ministry of Interior and a government building where Prime Minister Ismail Haniyeh's bureau is located. Head of Hamas' anti-tank warfare is also killed in Israeli air strike.
Late at night, the Israeli cabinet approves Defense Minister Ehud Barak's request to mobilize up to 75,000 additional reservists. During Operation Cast Lead, some 10,000 reservists were drafted and during the Second Lebanon War, some 60,000 reservists were drafted.
Foreign Minister Avigdor Lieberman declares, "Israel has two goals in the Gaza operation: to rehabilitate our deterrence ability and destroy long-range missiles. Once we attain these goals, we will end the operation."
Palestinian President Mahmoud Abbas accuses Israel of launching Gaza assault to undermine his efforts to secure diplomatic upgrade at UN. Hundreds of Hamas activists march in Ramallah in support of Ismail Haniyeh's government in Gaza and call upon Hamas to hit Tel Aviv.
French President Francois Hollande begins talks with Prime Minister Benjamin Netanyahu and other world leaders to avert an escalation of violence in the Gaza Strip. U.S. Senate unanimously passes resolution expressing solidarity with Israel, supporting its "inherent right to act in self-defense to protect its citizens against acts of terrorism." In interview with BBC, British Foreign Secretary William Hague cautions Israel: "Israel does have to bear in mind that it is when ground invasions have taken place in previous conflicts that they have lost international support and a great deal of sympathy around the world."
UN High Commissioner for Human Rights Navi Pillay denounces Israel's aerial attacks on the Gaza Strip as well as rockets fired by Hamas militants into southern Israel.
Egyptian Prime Minister Hesham Kandil arrives in Gaza in attempt to mediate a cease-fire agreement; Israel ceases military operations in Gaza during visit and resumes strikes later in the day, after Kandil's visit has ended. Kandil declares Egyptian support for the Palestinians. Later in the day, Egyptian President Mohammed Morsi denounces Israel's attacks on the Gaza Strip as "a blatant aggression against humanity" and says Cairo "would not leave Gaza on its own," according to a report by Egyptian state news agency MENA.
Thursday, November 15
For the LIVE BLOG of Operation Pillar of Defense day two, click here.
Rocket warning sirens sound in Tel Aviv and Bnei Brak for first time since the first Gulf War in 1991, sending residents to shelters. Rocket lands south of Tel Aviv, in Holon.
United States asks countries that have contact with Hamas to urge the group to stop its recent rocket attacks from Gaza, a White House adviser says. UN Secretary General Ban Ki-moon notifies Israeli government of an upcoming visit to Jerusalem, Cairo, and Ramallah, to take place on Tuesday, following the escalation of the situation in the Gaza Strip. White House releases read out of U.S. President Barack Obama's phone calls with Netanyahu and Morsi. Obama and Morsi agree on the importance of working to de-escalate the situation as quickly as possible and to stay in close touch in the days ahead. Netanyahu and Obama agree that Hamas needs to stop its attacks on Israel to allow the situation to de-escalate.
At UN Security Council closed emergency meeting, Israeli Ambassador to UN Ron Prosor insists on Israel's right to defend itself. Palestinian envoy Riad Mansour accuses Israel of committing war crimes against the Palestinians and calls on the international community to stop Israel's "illegal" actions. Meeting on Gaza situation ends with no decision reached.
According to Hamas figures, 16 Palestinians have been killed and 151 wounded in Gaza since the start of Operation Pillar of Defense. Hamas says it has fired 527 rockets at Israel, while Islamic Jihad has fired 138. IAF distributes leaflets in Gaza calling upon citizens to distance themselves from weapons stockpiles and rockets.
IDF attacks 70 targets during the most recent comprehensive aerial attack. Palestinians report some 20 wounded. IDF says it has hit 250 sites in Gaza since the beginning of the current operation, while 274 rockets have hit Israel.
Thousands of Gazans attend funeral of assassinated Hamas leader Ahmed Jabari in Gaza City. Hamas politbureau head Khaled Meshal speaks of Jabari's assassination at an Islamic conference in Sudan and speaks of Egypt's role in the current battle: "Israel is trying to test Egypt and other Arab states post-Arab Spring. I expect Egypt to adopt a new policy. The Egypt of today is not the Egypt of the past. Arab states need to change their direction; enough with defeatism New initiatives are needed in the battle for Palestine."
Meretz Party holds protest against continued fighting and for a long-term resolution to the Israel-Palestinian conflict in Tel Aviv. Labor Chairwoman Shelly Yacimovich suspends campaign until Operation Pillar of Defense is over.
Wednesday, November 14
For the LIVE BLOG of Operation Pillar of Defense day one, click here.
Israeli launches Operation Pillar of Defense with strikes on 20 targets across the Gaza Strip, including the assassination of Hamas military chief Ahmed Jabari. Jabari becomes the most senior Hamas official to be killed since Operation Cast Lead in the beginning of 2009. Other targets include an ammunition warehouse stocking Iranian-made Fajr missiles and most of Hamas' long-range missile arsenal, the IDF reports.
A total of eight Gazans are reportedly killed and 30 are wounded from Israeli airstrikes during the day, including Jabari and his assistant Mohammed al-Hams. Hams worked for Hamas politburo chief Khaled Meshal as head of propaganda. Three Hamas operatives are killed in two separate IAF air strikes in the Khan Yunis region overnight going into Thursday. IDF strikes in the Gaza Strip throughout the night leave 15 wounded.
Eighty-three rockets are fired from Gaza into Israeli territory by the end of Wednesday evening. Since the beginning of the escalation between Israel and Gaza, 128 rockets have been fired at Israel's south.
Israel's Security Cabinet authorizes IDF to draft military reservists and expand Gaza operation if necessary.
Kadima Chairman Shaul Mofaz congratulates Prime Minister Benjamin Netanyahu on renewing the policy of targeted assassinations of Hamas militants, while Labor Party leader Shelly Yacimovich says Israel is united in its war against terrorism.
Iranian Foreign Ministry spokesman Ramin Mehmanparast and Egyptian Foreign Minister Mohamed Kamel Amr condemn Israeli strikes on Gaza Strip. Egypt recalls its ambassador to Tel Aviv for consultations in Cairo, in protest of IDF operations in Gaza. U.S. State Department issues a statement saying the United States strongly condemns the barrage of rocket fire from Gaza and regrets the death and injury of innocent Israeli and Palestinian civilians: "We support Israel's right to defend itself and we encourage Israel to continue to take every effort to avoid civilian casualties."
Palestinian President Mahmoud Abbas calls for urgent Arab League meeting on Israel's strikes on Gaza, according to Egyptian news agency MENA.
Tuesday, November 13
At a meeting in Be'er Sheva, Prime Minister Benjamin Netanyahu tells mayors of southern Israeli cities under rocket attack that it was his responsibility to choose the right time to "exact the heaviest price" for the continual rocket fire from the Gaza Strip. He states, though, that Israel is not expected to undertake significant military action in Gaza at this stage or to renew assassinations of Gaza militants.
Monday, November 12
More than twenty rockets and mortar shells are fired from Gaza into Israel. Dozens of Israelis are treated for shock. IDF says more than 110 rockets have hit Israel since Saturday, November 10.
Six Palestinians, including two militants, are killed in Israeli air strikes on Gaza, following an attack by militants on an army jeep.
Netanyahu vows to "take action to put a stop" to the rocket-fire.
UN Secretary General Ban Ki-moon asks Palestinian militants to cease mortar attacks against Israel and for Israel to exercise maximum restraint when taking retaliatory measures.
Palestinian militant groups offer cease-fire in exchange for what they call "the end of Israeli aggression," the end to the Gaza blockade and add that the "resistance has a right to respond to any Israeli breach."
Sunday, November 11
Six Palestinians have been killed and more than 20 injured in a series of clashes close to the border between Israel and the Gaza Strip.
Hamas officials say five Palestinians are killed at funeral near Gaza City. An Islamic Jihad militant dies in a separate Israeli air strike.
Prime Minister Benjamin Netanyahu warns that the IDF will escalate its operations in Gaza if militants continue firing rockets into Israel.
Saturday, November 10
Palestinians fire an anti-tank missile at an Israeli patrol along the Gaza Strip border fence, wounding four soldiers. The IDF responds with tank shells and air strikes into Gaza, including a hit on a rocket-launching squad. Hamas' military wing and the Popular Front for the Liberation of Palestine's Abu Ali Mustapha Brigades both claim responsibility for the attacks.
IDF responds by shelling targets in Gaza. Gaza sources report four Palestinians dead and 25 wounded in shelling.
Thursday, November 8
A high-power explosive device explodes in a booby-trapped tunnel near an IDF force doing routine maintenance work on the border fence. An IDF soldier is injured in the explosion, in what the army believes was an intentional attack. The IDF began taking action in this area around the security fence to uncover improvised explosive devices after an explosion earlier in the week injured three soldiers. A 13-year old Palestinian boy is killed during an exchange of fire after the explosion.
Late October
Six militants are killed by Israeli air strikes on the Hamas-run territory amid some of the heaviest rocket-fire into Israel from Gaza in months.
Click the alert icon to follow topics:
SUBSCRIBERS JOIN THE CONVERSATION FASTER
Automatic approval of subscriber comments.

NOW: 40% OFF
ICYMI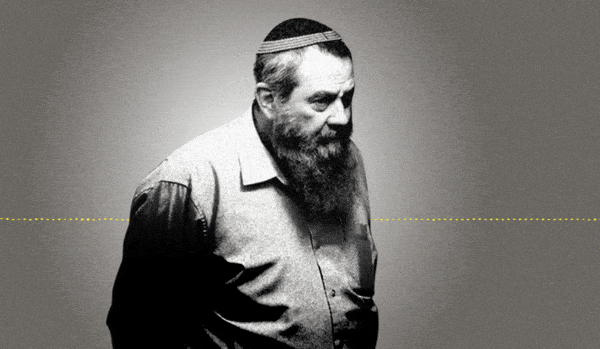 Jewish Law Above All: Recordings Reveal Far-right MK's Plan to Turn Israel Into Theocracy
Why I'm Turning My Back on My Jewish Identity
Down and Out: Why These New Immigrants Ended Up Leaving Israel
The Reality Behind 'The White Lotus' Sex Work Fantasy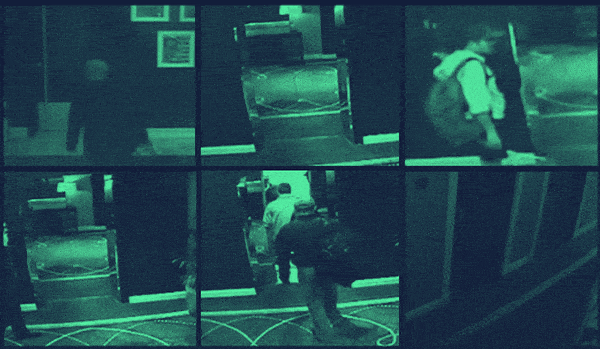 This 'Dystopian' Cyber Firm Could Have Saved Mossad Assassins From Exposure
Comeback Kid: How Netanyahu Took Back Power After 18 Months in Exile