Operation Pillar of Defense |
LIVE BLOG: Day 5 of Israel-Gaza Conflict 2012
Two Israelis moderately wounded in rocket attack on Ofakim; ten Palestinians killed in IDF attack, raising death toll to 65; AP: Israeli envoy landed in Cairo for cease-fire talks.
Israel was bombarded by a barrage of rockets on Sunday, as Operation Pillar of Defense entered its fifth day.
Prime Minister Benjamin Netanyahu told ministers at the weekly cabinet meeting in Jerusalem that Israel was prepared to significantly expand its operation in the Gaza Strip.
The premier told U.S. President Barack Obama and German Chancellor Angela Merkel that he was ready to accept a comprehensive cease-fire if the rocket fire from Gaza will stop.
Jerusalem residents received their first taste of rocket warnings over the weekend as terror groups fired more missiles on the south and at Tel Aviv.
Like Haaretz on Facebook and follow us on Twitter and Tumblr
After the first rocket was fired at the Tel Aviv area on Friday, the army deployed a fifth, new Iron Dome anti-missile battery in the region on Saturday morning. Within two hours, the system - considered more advanced than the previous four because of its more sophisticated radar system - intercepted a rocket fired at the city.
Click here to subscribe to Haaretz for only $1 for the first month
LIVE BLOG
03:12 A.M. Palestinian news agency Ma'an reports that Marwan Barghouti, the jailed Fatah leader in prison in Israel, has called on Palestinian President Mahmoud Abbas to visit the Gaza Strip to show "steadfastness and resistance." Bargouti also urged Palestinians to protest against Israeli strikes on Gaza, and denounced "brutal Israeli aggression" in a statement, according to Ma'an's report. Barghouti also reportedly said that Arab countries, particularly Egypt and Jordan, should rethink their relationships with Israel. (Haaretz)
1:00 A.M. Palestinian media report three killed in IAF air strike in Rafah's Miraj neighborhood. The three fatalities include 60-year-old Sabha Muhawish al-Hashash, 20-year-old Mahmoud Sami Shaath and a third unidentified person. (Haaretz)
12:03 A.M. Al-Arabiya reports that Morocco has announced that it will set up a field hospital in the Gaza Strip. (Haaretz)
11:27 P.M. Just 75 rockets were fired from Gaza into Israel on Sunday, compared to an average of 230 rockets per day over the weekend – a two-thirds drop in rocket fire. The IDF states that since the beginning of the escalation of the conflict, over 980 rockets have been launched from the Gaza Strip toward Israel and that approximately 100 rockets have landed in Gaza. According to the IDF, a rocket siren sounds, on average, every seven minutes somewhere in Israel.
11:24 P.M. Ramzi Hamad, one of the heads of Hamas in the Gaza Strip, says that Hamas and Israel have agreed on 90% of the terms of a cease-fire agreement, according to Al Jazeera. One of the heads of Fatah, Nabil Shaath, who is currently in Cairo, said talks on a cease-fire have entered an advanced stage.
11:16 P.M. Rocket fired from Gaza Strip hits house in Kiryat Malakhi, no casualties reported.
10:58 P.M. Siren alert sounds in Eshkol, Ashdod, and Kiryat Malakhi. Iron Dome intercepts rocket above Ashdod.
10:30 P.M. Earlier reports by the IDF Spokesman to the effect that Israel assassinated the head of Hamas' rocket-launching unit Yehiya Rabiah today in an aerial bombing in northern Gaza appear to have been inaccurate. Apparently, the IAF mistakenly bombed the home of one of his neighbors, Mohammed a-Dallo, killing 10 members of his family and two of his neighbors. Rabiah seems to have survived the attack.
9:55 P.M. IDF spokesman, speaking on TV's Channel Two, says Hamas' rocket-launching capability has declined, claims that hundreds of rockets launched from Gaza today against Israel actually fell inside the Gaza Strip.
9:50 P.M. Palestinian Authority seeking urgent Arab League summit to discuss Israeli "aggression" on Gaza (Reuters)
9:37 P.M. The death toll in the IDF attack on a house in the northern Gaza Strip rises to 12, including four children and five women, all of the same family.
9:15 P.M. Egyptian sources say negotiations among Palestinian factions on a cease-fire in Gaza are ongoing in Cairo. The sources say there are differences between the various factions, with the Egyptians pressing them to resolve their diisagreements.
9:00 P.M. Some 500 Egyptian activists cross into Gaza to deliver medical supplies and show support for Palestinians facing an Israeli offensive. "We are telling the Palestinians that we are on their side," said activist Adam Mubarak. "Our visit is a message to Israel that we will not abandon the Palestinians in Gaza." (AP)
8:20 P.M. U.S. embassy in Israel suspends consular services, instructs workers to keep children home from schools in areas located south of Herzliya. Embassy employees in Be'er Sheva temporary moved north to Herzliya.
8:10 P.M. Four rockets fired from Gaza land in open areas in Western Negev.
7:51 P.M. Iron Dome intercepts rocket fired at Ofakim. Two rockets land in open areas in Eshkol Regional Council.
7:40 P.M. Senator John McCain tells CBS that the U.S. should be "as heavily influential as they can" in intervening in the Gaza crisis, adding that President Barack Obama should appoint former President Bill Clinton as Middle East envoy. J Street calls on Obama to open his second term in office with a bold move to resolve the conflict.
6:44 P.M. Rocket alert sounds in Tel Aviv. For second time today, Iron Dome intercepts rocket launched at Tel Aviv. Another rocket intercepted over Ashkelon.
6:33 P.M. Hamas' military wing claims it fired three rockets toward an Israeli ship.
6:10 P.M. Two rockets intercepted over Ashkelon.
6:00 P.M. Coordinator of Government Activities in the Territories (COGAT) says several foreign diplomats left Gaza for Israel today and that 26 Palestinians and their relatives were allowed into Israel for medical treatment.
5:40 P.M. The IDF has attacked 50 targets today in Gaza, including rocket launchers and smuggling tunnels.
5:35 P.M. Victims of Ofakim rocket attack taken to Be'er Sheva hospital. Two moderately wounded, 3 lightly wounded.
5:31 P.M. Senior official in Jerusalem confirms that Israeli envoy has arrived in Cairo for cease-fire talks. According to the official, Israel does not expect any breakthrough in talks, and preparations for a possible ground offensive are ongoing.
5:15 P.M. Ten Palestinian civilians, all members of the same family, were killed in an Israeli air strike on a house in Gaza, according to Palestinian medics - the highest civilian death toll in a single incident during five days of fighting. Medics say three women, six children and one man are killed in the attack on the three-story building. Rescue workers are still at the site searching for people who might be buried under the rubble. The incident raises the death toll in Gaza since the beginning of the operation to 66. An Israeli military spokesman said he was checking the report. (Reuters, Haaretz)
4:54 P.M. Since the start of Operation Pillar of Defense, more than 900 rockets were fired toward Israel, and Iron Dome anti-missile system has intercepted 302 rockets.
4:45 P.M. Activists in Egypt's Sinai Peninsula call for a mass march into the neighboring Gaza Strip on Tuesday as a show of support. "Instead of staging useless protests, we call for assembling at the [Egyptian border] Rafah crossing on Tuesday to enter Gaza, to show real solidarity and form human chains to protect the Palestinian people from the Israeli bombardment," said Khaled Arafat, a senior official in the nationalist Al Karama Party in northern Sinai. (DPA)
4:35 P.M. The Associated Press is reporting that an Israeli envoy has landed in Cairo for talks with Egyptian authorities on a cease-fire with Hamas in Gaza. The report quoted unnamed Egyptian security officials, who spoke on condition of anonymity, and did not name the Israeli official. Israel has denied sending an envoy to Cairo.
4:34 P.M. Two Israelis moderately to seriously wounded in the rocket attack on Ofakim, three others lightly hurt.
4:25 P.M. U.S. President Barack Obama, speaking in Thailand, says he firmly supports Israel's right to protect itself, but that it would be "preferable" to avoid a ground invasion in Gaza: "Israel has every right to expect that it does not have missiles fired onto its territory. If that can be accomplished without the ramping up of military activity in Gaza - that'spreferable. That's not just preferable for the people of Gaza. It's also preferable for Israelis, because if Israeli troops are in Gaza, they're much more at risk of fatalities or being wounded. We're going to have to see what kind of progress we can make in the next 24, 36, 48 hours".
4:00 P.M. Rocket hits car in Ofakim, wounding at least two.
3:40 P.M. Head of Hamas rocket-launching unit Yehiya Bia killed by IAF. Bia was responsible for much of the rocket fire on Israel since the start of the operation.
3:30 P.M. "We must do everything to prevent war in Gaza. I am here because we are talking with all sides – the Egyptians, the Qataris and the Israelis," says French Foreign Minister Laurent Fabius during a press conference with Israeli Foreign Minister Avigdor Lieberman in Jerusalem, adding that the situation in Israel and in Gaza is worrying and that the solution is a ceasefire.
According to Lieberman, Israel "wants a long-term agreement, which will include a halt to firing by all the terror organizations on our population centers. Our first condition is halting of fire by all the terror organizations. When all the organizations commit to halting fire, we will be open to considering the ideas of our friends in the world." (Barak Ravid)
2:48 P.M. In press briefing, Foreign Minister Lieberman says a cease-fire is contingent upon a total cessation of fire by all terrorist organizations active in Gaza.
2:36 P.M. Rocket alert sounds in Ashdod. (Israel Radio)
2:31 P.M. Due to high volume of calls, the Tel Aviv-Jaffa Municipality asks residents to keep entrances to their buildings open in order to allow people to seek shelter when siren sounds (Haaretz)
2:25 P.M. Chief of Staff concludes meeting on assessment of the situation, instructs IDF to pick up the pace of the strikes on Gaza (Haaretz)
2:16 P.M. Environment Ministry considering scaling down hazardous materials in Tel Aviv area (Haaretz)
2:04 P.M. At least 15 rockets fired at Ashdod (Haaretz)
2:03 P.M. Rocket alert sounds in Eshkol Regional Council (Haaretz)
1:57 P.M. Rocket alert sounds in Ashkelon, Ashdod, and Be'er Tuvia (Haaretz)
1:43 P.M. Rocket scores direct home on Be'er Sheva (Yanir Yagna)
1:24 P.M. Rocket alert sounds in Be'er Sheva
1:13 P.M. Iron Dome intercepts rocket en route to Netivot, two headed for Ofakim, and two fired at Sderot (Yanir Yagna)
1:06 P.M. Five rockets fired at Ashkelon, all intercepted by Iron Dome (Haaretz)
12:57 P.M. Rocket alert sounds in Ashkelon
12:40 P.M. 117 trucks carrying humanitarian aid cross Kerem Shalom into Gaza
12:14 P.M. Rocket alert sounds in Ashdod (Haaretz)
11:43 A.M. Palestinian killed as IAF resumes attacks on Gaza (Haaretz)
11:43 A.M. Five rockets land in Sha'ar Hanegev; Israeli seriously wounded (Haaretz)
11:26 A.M. Rocket alert sounds in Sdot Negev and Sha'ar Hanegev (Israeli Radio)
11:15 A.M. Prime Minister Benjamin Netanyahu begins cabinet meeting in Jerusalem by saying that Israel is suffering a heavy price at the hands of Hamas, and is"prepared to significantly expand the operation."
Netanyahu does not discuss efforts toward reaching a cease-fire. He mentions his conversation with various international leaders over the weekend, adding that he had stressed to them that Israel is making an effort to prevent harming innocent civilians. (Barak Ravid)
10:54 A.M. Rocket strikes house in Ashkelon, causing severe damage to building; no immediate word of injuries (Haaretz)
10:50 A.M. Car catches fire in Holon, just south of Tel Aviv, after hit by shrapnel from Iron Dome rocket interception (Haaretz)
10:42 A.M. Rocket alert sounds on Ashkelon beach (Haaretz)
10:36 A.M. Two rockets fired at Tel Aviv area; at least one intercepted by Iron Dome missile system (Haaretz)
10:31 A.M. Rocket alert sounds in Tel Aviv, Holon, and Bat Yam
10:27 A.M. Rocket alerts sounds in Ashdod and Ashkelon beach
10:00 A.M. Four rockets fired at Sha'ar Hanegev Regional Council, strike open areas. Rocket alerts sounded in Be'er Tuvia, Ashdod, Kiryat Malkhi.
9:58 A.M. Rocket alert sounds in Eshkol region (Israel Radio)
9:06 A.M. Rocket alert sounds in Ashkelon (Israel Radio)
8:35 A.M. Two Israelis lightly wounded from shrapnel after rocket hits building in Ashkelon. Five people treated for shock.
8:26 A.M. Iron Dome intercepts two rockets over Ashkelon
8:26 A.M. Two rockets strike open field in Eshkol
8:25 A.M. Rocket hits home in Ashkelon, another rocket strikes car, causing damage; another rocket hits high wire in city.
8:17 A.M. Rocket alert sounded in Ashkelon (Army Radio)
7:37 A.M. Since Operation Pillar of Defense began, 52 Palestinians have been killed, 9 on Saturday night alone, and 400 wounded; A third of the rockets fired from Gaza have been intercepted by Iron Dome missile defense system (Haaretz)
7:28 A.M. Rocket falls in open area in the Gaza envelope in Israel's south, for the first time on Sunday, no damage or casualties reported (Haaretz)
03:53 A.M. Palestinian media reports two children killed in an IAF strike in the Beit Lahiya area in Gaza (Haaretz)
02:55 A.M. Palestinians news agency Ma'an: Israeli airstrike damages complex of media offices in Gaza City injuring six journalists (Haaretz)
00:11 A.M. Palestinians say number of Gazans killed in operation rises to 45, 17 of them civilians, with another 36 wounded. (Haaretz)
11:50 P.M. "The Israelis will commit a stupid mistake if they decide to launch a ground operation against Gaza," Hezbollah chief Hassan Nasrallah says during a Shi'ite religious ceremony in Beirut's southern suburbs. "The resistance in Gaza has acquired power, determination and planning capabilities," Nasrallah said, adding that the firepower possessed by Hamas militants was putting Israelis increasingly on edge. (DPA)
11:40 P.M. Egypt's President Mohammed Morsi says his government is in contact with both the Israelis and the Palestinians and that "there are some indications that there could be a ceasefire soon." Morsi made the comments at a joint news conference with Turkish Prime Minister Recep Tayyip Erdogan, but he stressed that there were still "no guarantees." (DPA)
11:30 P.M. Prime Minister Benjamin Netanyahu spoke with a number of foreign leaders over the weekend, telling them he would be prepared for an immediate, comprehensive ceasefire with Hamas if the latter agrees to halt all rocket fire from Gaza. The leaders asked Netanyahu to refrain from escalating the operation and to give Egyptian attempts to mediate a ceasefire a few days to play out. Netanyahu's office refused to comment. (Barak Ravid)
11:15 P.M. Prime Minister's Office denies media reports that an Israeli government representative has been dispatched to Cairo to conduct ceasefire talks. (Barak Ravid)
11:00 P.M. Fifty-seven rockets were intercepted on Saturday by Israel's Iron Dome air-defense system. Since the beginning of the operation in Gaza, 267 rockets have been intercepted. (Gili Cohen)
For Saturday's live updates, click here.
Click the alert icon to follow topics:
SUBSCRIBERS JOIN THE CONVERSATION FASTER
Automatic approval of subscriber comments.

NOW: 40% OFF
ICYMI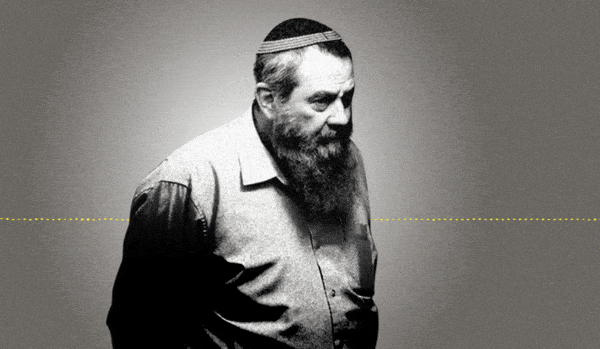 Jewish Law Above All: Recordings Reveal Far-right MK's Plan to Turn Israel Into Theocracy
Why I'm Turning My Back on My Jewish Identity
Down and Out: Why These New Immigrants Ended Up Leaving Israel
The Reality Behind 'The White Lotus' Sex Work Fantasy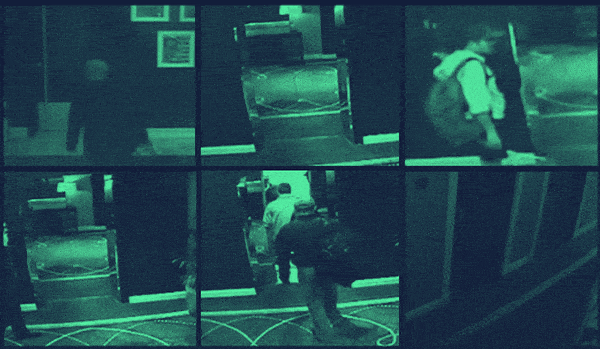 This 'Dystopian' Cyber Firm Could Have Saved Mossad Assassins From Exposure
Comeback Kid: How Netanyahu Took Back Power After 18 Months in Exile