Netanyahu's Election Rivals Can't Help but Support Gaza War
To oppose the military operation in the Gaza Strip would be political suicide for Shelly Yacimovich and Yair Lapid - they have jumped on the Barak-Netanyahu bandwagon.
One day into Operation Pillar of Defense, Ehud Barak appeared solemn but not gloomy, focused but not impatient. The defense minister had just given an improvised pep talk to soldiers operating the Iron Dome anti-missile battery in Be'er Sheva.
A surprising, successful and effective military operation of this type, which also involved a classic deceptive ruse, suits Barak to a T. Secrecy, slyness and a constant desire to mislead and to throw up a smoke screen are among Barak's most conspicuous traits. For the man whose abrupt defection from the Labor Party left then-Industry, Trade and Labor Minister Benjamin Ben-Eliezer in shock, putting together a stratagem to cause an arch-terrorist like Ahmed Jabari to throw caution to the winds is child's play.
It was Barak who suggested, at Tuesday's meeting of the forum of nine senior cabinet minsters, that minister without portfolio Benny Begin should say on Israel Radio that the current round of hostilities in the south was over. Begin signed on eagerly, and did the deed. At the start of the meeting Thursday of the security cabinet Begin ran into the defense minister's media adviser, Barak Seri. "Who would have believed Benny Begin would lie to the public?" Seri joked.
"I didn't lie," Begin replied. "I said the fighting round ended today. Tomorrow is a new day."
During the meeting someone complimented Barak on the ruse. "Look," Barak said modestly. "In this jungle there are quite a few bad people and you can't fight against such people with nuns' school rules."
On the eve of the Second Lebanon War, in 2006, then-Vice Prime Minister Shimon Peres reportedly called Barak and asked him what to do with the mess. Barak, goes the story, suggested he ask then-Chief of Staff Dan Halutz one question: Do we have an end game for this operation or war or whatever it may be? Peres asked but received no answer. The rest is written in the Winograd Report.
On Thursday, someone asked Barak the same question how do we get out of this? Barak gave a long and convoluted response. Some of those present said they inferred that while Barak did not have a precise exit strategy neither did he want the operation to turn into an extended campaign.
"We cannot predict exactly what the end point is," Barak said. "This isn't construction engineering. Obviously we won't finish before we achieve the goals the cabinet has set reducing the Qassam rocket fire, increasing deterrence, improving the everyday security of the people of southern Israel. These are achievable goals. We are striving for reasonable things, for example to be able to work near the [border] fence without danger. We are trying to achieve these goals without making Churchillian speeches and without having to explain later that our goals were unrealizable and that we didn't even mean it when we set them, Barak said.
Continuing he said: "At the moment there's no reason to stop. We're dealing Hamas very harsh blows after killing its commander and destroying most of the long-range missiles. If Hamas goes down on its knees tomorrow and begs us to stop, we'll consider stopping. It also depends on the other side. Meanwhile, as long as this is not happening we're going ahead," Barak said.
Barak's reasons for referring to Churchill were transparent. Whether consciously or not, Barak, as well as Prime Minister Benjamin Netanyahu, are thinking about Ehud Olmert, the once and potential future prime minister. They want to prove to the world that the Second Lebanon War the start, the objectives, the preparations for the ground operation and the blitheness will not be repeated.
Learning from the mistakes of others'
"We've learned from the last time," Barak said oin private conversations. "Right away we announced an emergency situation on the home front and mobilized the reserves. Netanyahu and I learned from others' mistakes. We think a few steps ahead. Last time there was no advance planning. Everything was done haphazardly. I'm not sure we'll need a ground operation but if we do, we're prepared."
Barak compared Olmert's modus operandi during Operation Cast Lead to Netanyahu's now. Olmert did not make a move without the chief of staff and the heads of Military Intelligence and the Shin Bet security service, who attended every meeting, discussion and consultation, Barak said, adding, "They had no time to do their work."
"We're letting them do their work. The cabinet has authorized the prime minister, foreign minister and myself to make the decisions. Naturally I am keeping an eye on things more. But the things that encumbered the proceedings then don't exist today," Barak said.
Barak was asked about speculations that the Gaza operation, launched 67 days before the Israeli general election, was politically motivated. Someone reminded him that before Operation Cast Lead, on the eve of the 2009 election, public opinion polls were predicting that Labor, under his leadership, would get between six and eight Knesset seats. Immediately after the operation, which as defense minister Barak conducted, his popularity soared and the polls predicted 15 or 16 Knesset seats for Labor. In the end the party got 13.
"I'd be happy if Atzmaut received 13 Knesset seats today," Barak said, referring to the party he formed after leaving Labor. He rejected the suggestion that he and Netanyahu had an interest in going to this war two months before the election.
"There are times when it appears legitimate to kill a senior commander like [Hamas military commander Ahmed] Jabari, for example during an escalation of the kind we had" prior to the targeted killing that launched Operation Pillar of Defense on Wednesday, Barak said.
"But at such times the wanted terrorist goes underground and then you can't hit him, while in perfectly quiet times the target may be roaming free, but there is no legitimacy to strike him because it would cause a conflagration," he said.
This time a rare opportunity presented itself, on the border between the "legitimate time," after the round of hostilities, and the "illegitimate time," when the target did not feel threatened, he said.
Opportunity
"There's a tension between these two periods," Barak said. "It's not that the nine ministers' forum decided on Tuesday to assassinate Jabari. Usually such an opportunity does not present itself. This time it did. A lot of thought went into it, a lot of planning. Jabari's name came up as a target in various forums more than once in the past decade."
"Also, Hamas broke the rules," he said. "Hamas fired at a military jeep on our side. It blew up a tunnel with half a ton of anti-tank explosives which was partly in our territory.
Obviously it was the time to act regardless of the election," Barak said, adding, "The politics is only in the head of those who attribute political motives to us. Not in our head."
Nevertheless it is hard to ignore the political significance in light of the fact that the operation is going as planned and Iron Dome is spectacularly successful. Barak and Netanyahu are in complete control of the national and media agendas. The nation awaits their word. They convey resolve, restraint and judgment. Barak is no longer seen as the head of a marginal, ridiculous party with dubious chances of making it into the Knesset. He is a skilled defense minister conducting a complex operation which the public wholly supports.
For now, that is. There may be mishaps and disasters ahead.
Netanyahu and Barak have relegated their main rivals, Shelly Yacimovich, Yair Lapid and Shaul Mofaz, the heads of Labor, Yesh Atid and Kadima, respectively, to the role of their cheerleaders. Wandering from one television or radio studio to another, doomed to singing the praises of the prime minister and defense minister into eternity.
Faced with an area in which they lack authority and an issue on which there is a consensus of public support to oppose the military operation in the Gaza Strip would be political suicide Yacimovich and Lapid have jumped on the Barak-Netanyahu bandwagon. They will ride it out, shouting their enthusiastic support while waiting for the national agenda and the election season to return to the issues they hold dear.
ICYMI
The Artist Who Survived Auschwitz Thought Israel Was 'Worse Than the Concentration Camp'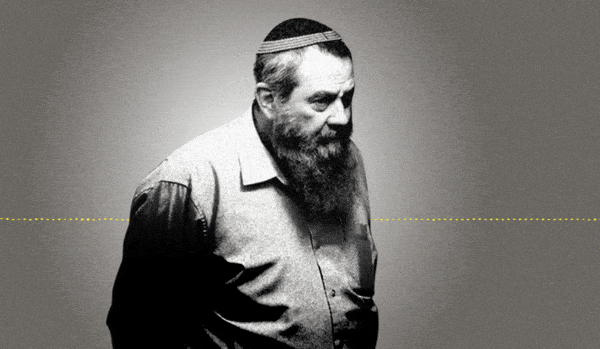 Jewish Law Above All: Recordings Reveal Far-right MK's Plan to Turn Israel Into Theocracy
Why I'm Turning My Back on My Jewish Identity
Down and Out: Why These New Immigrants Ended Up Leaving Israel
The Reality Behind 'The White Lotus' Sex Work Fantasy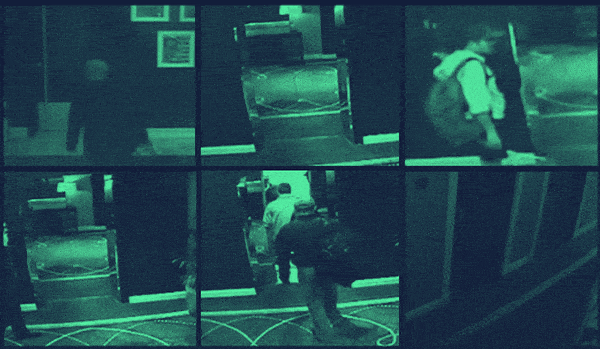 This 'Dystopian' Cyber Firm Could Have Saved Mossad Assassins From Exposure