Wordplay: The Metamorphosis of Franz Kafka
The writer of 'The Trial' and 'The Castle' belongs to a rare group of writers whose work has inspired an adjective.
There can be no doubt that without Max Brod we would lack the one word to describe "an enigmatic and nightmarish reality where the individual is perceived as lonely, perplexed, and threatened" (OED ) - a quite common human condition in our times. The word many of us use to describe a "nightmarishly complex, bizarre, or illogical quality" (Merriam-Webster ) is "Kafkaesque," an adjective dated by most lexicons to 1946-7. It is derived, of course, from the name of the writer (1883-1924 ) whose stories and novels are very often described by the phrases quoted above, without doing them due justice.
Without Max Brod reading and not burning Kafka's manuscripts (contrary to the author's dying wish ), we would not have become acquainted with his major works. Brod had edited the unfinished German manuscripts and convinced the publisher, Verlag Die Schmiede, to publish "The Trial" in 1924. "The Castle" and "Amerika" were published in Germany in 1926 and 1927, by Kurt Wolff at Rowohlt, without much critical or commercial success. Most of the 1,500 copies of "The Castle" remained unsold.
The whole story would have ended then (in the 1920s ) and there (Germany ), if not for Brod's indefatigable efforts on behalf of his late friend's legacy. With the Nazis' rise to power in the 1930s, and German publishers being forbidden to publish books by Jewish writers, the undeterred Brod had to find another publisher for Kafka's works. Schocken Verlag, with its works by Jewish authors, and books in German and Hebrew, was just the right publishing house at those precarious times.
Brod had offered Schocken the world rights to Kafka's writings, and department-store magnate Salman Schocken (at that time already in Palestine, where he had acquired Haaretz, the paper which the family owns until today ) commissioned him to edit and publish a collected edition of Kafka's writings. The first volume of collected stories and diaries appeared in 1934, and new editions of the three novels followed in 1935.
Now Kafka's name became slightly more familiar, at least to the literary world. Klaus Mann wrote, in the exile journal Die Sammlung (Amsterdam, July 1935 ): "The collected works of Kafka, offered by the Schocken Verlag in Berlin, are the most noble and most significant publications that have come out of Germany ... the epoch's purest and most singular works of literature ... this spiritual event has occurred within a splendid isolation, in a ghetto far from the German cultural ministry."
The praise proved to be a double-edged sword. Shortly afterward, Kafka's name was added to the list of those who'd penned "harmful and undesirable writings," compiled for the Nazis by librarian Wolfgang Herrmann, who had missed the author's works when preparing the original list of "books for burning" in 1933.
With the two last volumes of the collected Schocken Kafka edition (letters and diaries ) being published from Prague in 1938, Brod realized that remaining in Europe could prove dangerous, if not lethal - both for him and for the cherished manuscripts, published and unpublished. He sought refuge for both.
In February 1939, Thomas Mann wrote to the director of the New York Public Library: "Dr. Max Brod is anxious to leave Czechoslovakia and come to the United States ... He writes that he is willing to give his collection of books and manuscripts of Franz Kafka to any institution of repute which would accept it and in return offer him a position to act as assistant or curator, and so make possible his entry to this country ... You will agree with me that the possibility of acquiring the manuscripts and books of so well known a writer as Franz Kafka is an opportunity deserving consideration, quite apart from the human tragedy of the individual for whom the collection represents the one real chance of escape ..."
Ultimately, Brod managed to board the last train out of Prague before the Nazis captured the city. He ended up in Palestine with a suitcase full of manuscripts. As diligent as he was in initially preserving the manuscripts, he proved to be somewhat negligent when caring for them toward the end of his life, in December 1968. In 1956, some of the manuscripts were transferred out of Israel to a Swiss vault, before the Suez campaign. Some found their way to Oxford. Some were sold by the family of Brod's secretary, and the remainder will now finally be transferred, after a long legal battle, to Israel's National Library.
But in 1939, contrary to Thomas Mann's words, Kafka was far from being a "well-known writer," especially in English. British publisher Martin Secker had published "The Castle" in 1930 and a collection of Kafka's short stories in 1933. But in 1936, when Secker was bought by Warburg - thus creating Secker & Warburg - most of the 1,500 copies of "The Castle" remained unsold. When Victor Gollancz printed 1,000 copies of "The Trial" in 1938, the book was a flop, as was "Amerika," 1,000 copies of which were published by Routledge in the United States in 1938.
That same year, however, publisher Fredric Warburg noticed that "The Castle" had begun to sell, not fast but steadily; in 1939, it was compelled to reprint 1,000 copies. Part of this print run was destroyed by German bombs, and then an editor at Warburg discovered that a new, expanded German edition of "The Castle" existed. By that time, American publishers (among them Kurt Wolff ) were inquiring with Secker & Warburg about U.S. rights to a new volume of Kafka. But it was nearly impossible to work out who owned the copyright to Kafka's works in London at that time, in the middle of the Blitz (1940-41 ). Brod was in Palestine, and correspondence with him was not easy. When contact was established, he expressed an interest in collaborating on an English-language collected edition, but did not mention Schocken's name as the holder of world rights until 1943.
Warburg later wrote in his 1973 autobiography "All Authors are Equal": "While our books were being destroyed by bombs all over Britain and our paper stock reduced to a pitiable remnant, [we] came to a decision, a brave one and a dishonest one: we would announce that we controlled all British rights in Kafka's work, published and unpublished, and we hoped to publish a complete, definitive edition ... it was dishonest, because the statement about the rights was untrue. It was sincere because we fully intended to do precisely what we said we would do."
In 1944, Warburg realized that Schocken did own the rights. In July 1945, Salman Schocken himself arrived in London for the Zionist Congress. Roger Senhouse, an editor at Warburg, went to meet him (Warburg describing his editor as "in some ways a typical Kafka type" ). According to Warburg, Senhouse's "untrue and unfair" impression was that "Mr. Schocken [is] a charming man, but he is more used to the general chain store contracts and life than to those of publishing."
The truth was that Schocken was angry - and rightly so, Warburg agreed - that someone was publishing Kafka's works without permission from the rightful owner of the rights. When rumors reached Warburg that Schocken was determined to find another British publisher for Kafka, he hastened to meet "the formidable Herr Schocken." After Schocken complained that Senhouse "was nearly an hour late for the meeting," Mr. Muir (the translator ) was "slow, he never finishes," that Miss Heath (the agent ) "knows nothing of Kafka" and Max Brod "doesn't keep me informed" - he concluded: "Kafka is important, he must not be messed about by these muddlers."
Warburg writes: "Poor Herr Schocken had to get this off his chest before anything useful could possibly be accomplished." Warburg managed to calm him down by apologizing for his colleague's errors, and mainly by informing him that there was money in the bank for any royalties due to Schocken. However, Schocken had one more complaint: "I have been looking round the bookshops in London and I have not found a single copy of Kafka in any of them. This is truly disgraceful."
Warburg could not agree more: "It was, of course. Or rather, it would have been had there not been a paper shortage, rationing and a pitiably small allocation to ourselves." The meeting ended amiably, but not before Schocken "wagged his finger reproachfully" at Warburg, saying, "In future, I shall expect you to deal with these matters personally - I do not trust your colleague."
Warburg concluded his chapter on Kafka by asking, "What quality existed in Kafka's work that prevented its sales between 1930 and 1939, then pushed them almost to the level of big sellers right through the war and beyond?" He answers: "It was the feeling of frustration, illogicality, and a lurking sense of menace that gripped ... men and women during the war. It was the belief that you were constantly under surveillance by nameless and unknown, but pitiless, authorities, and obstructed by them from pursuing your reasonable objectives as human beings. Nor can it be said that these beliefs have vanished since the war."
Only one other 20th century author has had his name turned into an adjective: Harold Pinter (1930-2008 ). Pinteresque is very much like Kafkaesque, but not as happy.
SUBSCRIBERS JOIN THE CONVERSATION FASTER
Automatic approval of subscriber comments.

NOW: 40% OFF
ICYMI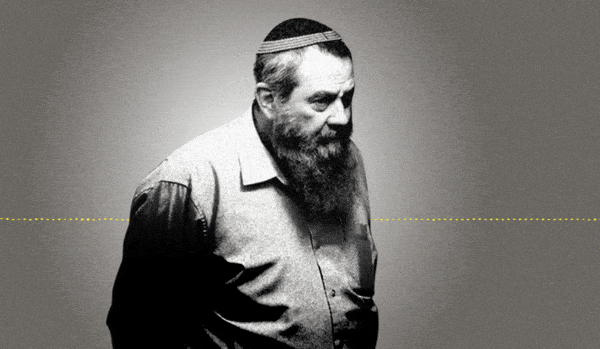 Jewish Law Above All: Recordings Reveal Far-right MK's Plan to Turn Israel Into Theocracy
Why I'm Turning My Back on My Jewish Identity
Down and Out: Why These New Immigrants Ended Up Leaving Israel
The Reality Behind 'The White Lotus' Sex Work Fantasy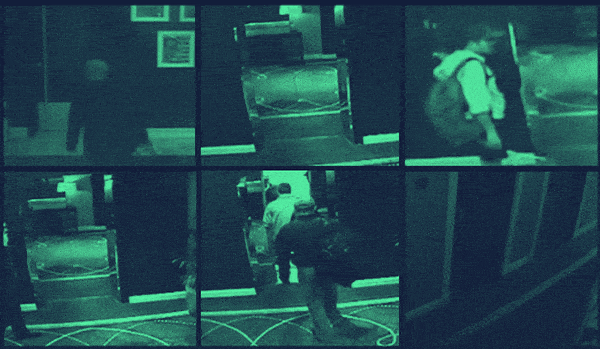 This 'Dystopian' Cyber Firm Could Have Saved Mossad Assassins From Exposure
Comeback Kid: How Netanyahu Took Back Power After 18 Months in Exile