After Teen Tragedy, Israeli Abortions Get Surprise Spotlight
In Israel, a country that cherishes children, abortion is very rarely discussed. After a teenage pregnancy results in a tragedy, however, an anti-abortion organization is finding itself under scrutiny.
In the run-up to Israeli elections, abortion is rarely a front-page issue.
After all, this is the not the U.S., where statements on abortion can make or break the careers of aspiring politicians; where candidates for the Supreme Court are grilled on how they view a woman's rights to terminate her own pregnancy; and where doctors at abortion clinics have found themselves targeted by gunmen.
But last week, abortion rights were thrust into the limelight by a tragedy. A teenage boy, 18-year-old Raz Atias, was killed in a standoff with police who were trying to prevent him and his pregnant girlfriend from committing suicide. Police had found Atias and his girlfriend outside of Jerusalem, with Atias holding a gun to his girlfriend's head and threatening to kill her and then himself.
The details of the incident are still not entirely clear, but the girlfriend's sister reported that members of the Israeli anti-abortion organization Efrat had visited the pregnant teenager in the hospital to "brainwash" her against having an abortion, which led to significant emotional turmoil for the young couple.
The organization denied taking such action. "Absolute nonsense," Efrat chairman Dr. Eli Schussheim told Haaretz this week.
Efrat, which receives a large share of its funding from organizations and donors overseas, last year launched a rather controversial publicity campaign, featuring TV and radio ads, as well as huge billboards around the country that play up Israelis' fears when it comes to demographics. The billboard read: "Ultimately, the birth rate will determine our existence as a Jewish state."
But the organization's detractors are more disturbed by its less public activities. Specifically, they say, the organization is known to reach out (sometimes by phone, sometimes in the waiting rooms of abortion clinics) to young pregnant girls in an attempt to persuade them to forgo abortions.
Efrat's methods, says Delila Amir, a sociologist and pioneer in women's studies in Israel, are clearly inspired by militant anti-abortion groups supported by the Christian right in the United States. "This is not a homegrown phenomenon," says Amir, a retired professor from Tel Aviv University who conducted the first groundbreaking research on abortion in Israel in the 1980s.
She says she has personally witnessed Efrat representatives approaching young girls in abortion clinics. "It comes from abroad, and does not represent the views of Israeli society in any way. In Israel, most women believe they should have control over their own bodies. In that way, we're much more like Europe than the United States."
Schussheim, however, insists that Efrat is in fact a "pro-choice" organization, and its primary concern is the welfare of the nation's pregnant mothers.
"We are the only real pro-choice organization operating in Israel," he says. "We believe that a woman has a right to make decisions about her own body but that those decisions have to be made on the basis of information. What we do is supply the information. We are really the only true feminist organization in Israel because no other organization really cares about women."
Sharon Orshalimy, who runs the Tel Aviv branch of Open Door, the Israeli affiliate of the international Planned Parenthood organization, concurs with Amir that abortion is one of those rare issues that unites the vast majority of Israelis.
"There is a general consensus in this country that underage unwed girls should not be mothers," she says. "I can count on two hands the number of teenage mothers I've come across." Even many Orthodox rabbis, she says, are willing to turn a blind eye when it comes to sanctioning abortions for unwed teenage girls.
A 1977 law legalized abortion under the following circumstances: A pregnant woman requesting termination of her pregnancy must appear before a three-person committee comprising two doctors and a social worker and explain why she falls into one of four categories. She is under the age of 18 or over the age of 40; she became pregnant either through rape or incest, or outside of wedlock; the pregnancy could put her physical or mental health at risk; or the fetus could have a defect.
For a married woman of childbearing age with a healthy pregnancy, however, an abortion is much more difficult to obtain.
About 98 percent of all requests for abortions are approved, and in general, unmarried women have no problem getting an abortion in Israel. The number of legal abortions has remained steady for years, at around 20,000 a year. A similar number are believed to take place every year privately, without the approval of committees.
Abortions for women 19 and under, soldiers, or mothers whose life is at risk because of the pregnancy are financed by the state. Otherwise, an abortion can cost anywhere from NIS 800 to NIS 3,300, depending upon what stage of pregnancy the woman is in.
Is Israel more or less liberal than other countries when it comes to its abortion policy?
"We're somewhere in the middle," says Rivka Neumann, head of the department responsible for promoting the status of women at the Women's International Zionist Organization. "On the one hand, women really can't make the choice for themselves here. They need to get approval from a committee. On the other hand, Israel is not one of those countries where there's a complete ban on abortion."
Liora Minka, the chairwoman of Emunah, the national religious women's organization, says she believes Israeli abortion law strikes the right balance.
"It takes into account both health and halakhic considerations," she says, using the term for Jewish religious law. "What is important is to ensure that it doesn't become so easy to get an abortion that it becomes a substitute for birth control. People, even young people, need to take responsibility for their actions."
Amir, the sociologist, points out the paradox that Catholic European nations including Italy and Spain are more liberal about abortions than the United States.
"Even in Israel, on the books, abortion is still illegal. What's changed over the years is not the law, but the clauses in the law," she observes. "Even though we're no longer living under the British Mandate here, the situation in Israel regarding abortion today most closely resembles that in Britain."
Schussheim was born and raised in Argentina before moving to Israel. According to Efrat's website, he does a large part of his fundraising in the United States and South America and he has many friends on Capitol Hill.
Hedva Eyal, a project coordinator at Isha L'Isha (woman to woman), a Haifa-based organization that advocates for women's rights in Israel, says that although Efrat has been active for many years, it has upped the ante in its anti-abortion campaign of late. "In their recent billboard campaign, they were very, very blunt about their message, and it had an effect," she says. "I had quite a few women come in here and tell me that."
The tragedy of Raz Atias, says Amir, might be a wake-up call for Israeli women's organizations, which to date have not been all that vocal on the issue of abortion. "These organizations never wanted to take an open, public position on the matter," she says, "but after this, they may want to launch a counter-attack."
Isha L'Isha, one of the oldest feminist organizations in Israel, is already on the offensive. Several months ago, the organization opened special counseling services for older women – in this case, those older than 21 – seeking abortions. "For many of these women, money is a big issue," explains Eyal. "They can't afford to pay for an abortion. For others, carrying an unwanted pregnancy to full term at this age entails making career sacrifices."
WIZO, for its part, is considering sponsoring new legislation that would make some of Efrat's activities illegal.
"I have nothing against the posters or the ads," says Neumann. "I do have a problem with them ambushing young girls when they are at their most vulnerable, in a private space. There has to be legislation so that people who do this will sit in jail."
Schussheim maintains that Efrat's 3,000 volunteers are under strict instructions not to enter hospitals. "They have a booklet that tells them exactly what they can and cannot do," he says. "They are strictly forbidden to use words like 'murder' or to talk about religion or philosophy, and that is the absolute truth."
Minka, from Emunah, says she is not that familiar with Efrat's activities. She adds, however, that "if they're engaged in providing information, counseling and guidance, then that's legitimate."
While Israel's other women's organizations might be shifting their strategies, Amir does not believe it will have an effect on the political discourse in the country.
"I'm pretty confident that women running for political office here will avoid this issue like the plague," she says.
ICYMI
Ken Burns' Brilliant 'The U.S. and the Holocaust' Has Only One Problem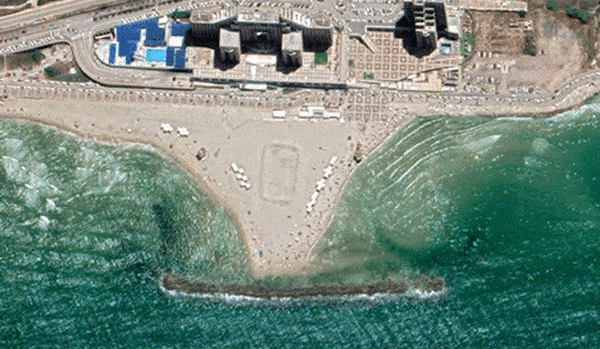 Facing Rapid Rise in Sea Levels, Israel Could Lose Large Parts of Its Coastline by 2050
As Israel Reins in Its Cyberarms Industry, an Ex-intel Officer Is Building a New Empire
How the Queen's Death Changes British Jewry's Most Distinctive Prayer
Chile Community Leaders 'Horrified' by Treatment of Israeli Envoy
Over 120 Countries, but Never Israel: Queen Elizabeth II's Unofficial Boycott