As Early Elections Loom, Netanyahu's Standing in Polls Is Stronger Than Ever
If elections were held today, according to the latest Haaretz-Dialog poll, Benjamin Netanyahu would have no trouble forming his third government. And that poll was conducted before his appearance this week at the UN.
The fate of the 2013 state budget will be decided in the weeks ahead. If the budget is submitted to the cabinet and Knesset, and it is approved, the parliamentary elections will take place as scheduled, in about 13 months. If the budget is not submitted for discussion or it is not approved, the elections will likely be moved up to this winter.
Prime Minister Benjamin Netanyahu says he is striving with all his might for the first option: for a budget to be approved and for the government to serve out its full legal term. But more and more ministers in Likud believe that he is either bluffing or mistaken or both. That he would prefer to make do with the government serving a four-year term - an impressive and unexpected achievement, by all accounts - and then go to the ballot box next February or March. That is, before the budget and the hammer blows it will be dealt become a biting reality, before Ehud Olmert is freed from his legal shackles and before the nation gets fed up with Netanyahu and Likud. Indeed, before the trickle becomes a flood.
The results appearing on these pages from this week's Haaretz- Dialog survey, conducted under the supervision of Prof. Camil Fuchs of Tel Aviv University, reflect an approach that is the opposite to that apparently espoused by Netanyahu (on the assumption that the premier is really saying what he thinks and that he thinks what he says).
Furthermore, as compared to poll conducted two months ago, held in the shadow of the tax increases and the economic belt-tightening, the new one shows that Netanyahu has gained in popularity, and that the gap between Likud and Labor has increased from four to eight projected Knesset seats (i.e., to 28 and to 20 seats, respectively). The Likud-rightist-Haredi bloc has also increased its strength - to 66 Knesset seats, if the election were to be held today.
The center-left bloc, including Ehud Barak's Atzmaut party - which, again, according to this poll, gets enough votes to pass the threshhold to enter the Knesset - has only 54 seats'-worth of support. If the elections were held today, Netanyahu would have no trouble forming his third government. All he would have to do is beckon with his finger and choose anew among the potential partners: logical or less logical ones, moderates or extremists, social-democrats or capitalists, Haredim or secular. It's not hard to guess whom he would choose.
As the Jewish new year begins, during which there will an election campaign in Israel one way or the other, the public is frightened at the possibility of a looming war between Israel and Iran. As was reported in these pages yesterday, half the country's citizens "fear" or "greatly fear" for Israel's continued existence in the event of a war that is liable to escalate into a full-scale regional conflict.
That figure is both dramatic and surprising. After all, our leaders tell us repeatedly that Israel is the strongest country in the Middle East, has the finest army and the most effective air force, and that its depots, bunkers and computers contain extremely powerful weapons and jaw-dropping technological and electronic means of warfare. Nevertheless, large sections of the public fear that the state will cease to exist in the coming year.
Truth and lies
It's interesting to look into the cause of this trepidation. Is it the threats from Tehran, which have escalated in the past few weeks? Or the nonstop domestic chatter of the militant Netanyahu and Defense Minister Ehud Barak on the one hand, and of opponents of an Israeli attack, who foresee a catastrophic effect, on the other hand? In any event, the survey carries a pessimistic bottom line for the coming year: We are a-f-r-a-i-d.
The prevailing existential malaise is not affecting Netanyahu's unassailable status as the only relevant candidate for prime minister. Despite all his blunders and the criticism leveled at him - not always fairly - he is undoubtedly an electoral asset for Likud. On the question, asked in this week's Haaretz-Dialog poll, of who is best suited to be premier, he vanquishes all his rivals: Shelly Yacimovich, Shaul Mofaz, Avigdor Lieberman and Ehud Barak. In fact, Netanyahu has more support than the other four party leaders combined (35 percent to 34 percent).
Besides him, Yacimovich is the only one who manages to achieve two-digit backing in the poll. A former journalist and an outstanding MK who has never held an executive position and who consistently ignores political-security issues - she easily trumps Mr. Security and former Prime Minister Barak, Mr. Security and former Chief of Staff Mofaz, and Mr. Lieberman. Those three men have a cumulative 100 years of service in governmental, military and security posts, of sitting around the security-cabinet table, of making life-and-death decisions and managing complex systems. But a large swath of the public is looking for someone else.
There is something of a correlation between the 20 seats predicted in the poll for the Labor Party if elections were held today, and the next question asked in the survey: Which issue will most affect people's decisions about whom to vote for - the Iranian threat, the peace process or the social-economic situation? A large majority of the respondents said it will be the social-economic issue. That explains Labor's strength under Yacimovich, but there is still something misleading about this unequivocal response. If this truly reflected the situation, Labor would get more seats than Likud, or at least it would narrow the gap between them. Previous elections have demonstrated that in polls, people tend to say that their vote will be decided by economic issues, but in practice their choice is almost always a derivative of the political-security "situation."
True, something has changed. The summer of 2011 saw an authentic mass social protest movement (one day even Finance Minister Yuval Steinitz will have to admit that ), and there is no doubt that it will influence future voting patterns. But this country is still not in that coveted place where people actually vote on issues related to economics, education or health care; the voters may think that they do, but on election day they behave differently. As Shimon Peres put it after losing in the 1996 elections, even though the polls showed him winning, "In Israel, people tell the truth in polls and lie in the voting booth."
Political tailspin
This week's Haaretz-Dialog survey was conducted before Yom Kippur, before President Barack Obama and President Mahmoud Ahmadinejad spoke at the United Nations, and of course before Prime Minister Netanyahu's scheduled address at the UN, which was to take place late yesterday, after press time. There is no doubt that if the poll had been conducted at the beginning of next week, Netanyahu's popularity would have soared sky-high. There is nothing like a civilized and aggressive Zionist speech, delivered in excellent English and in a hostile arena, to fill the nation's heart with pride. A post-speech survey would surely have catapulted Netanyahu's suitability-as-premier rating and also his approval rating as prime minister, which in any case show a marked improvement this time, over the last survey.
At present, Netanyahu has an approval rating of 38 percent, while 53 percent disapprove of his performance as prime minister. In the previous Haaretz survey, of July 31, the figures were catastrophic: 31 percent vs. 60 percent - a drop of 29 percent. Presently he is only at a 15 percent "minus." The decline has been curbed.
A few more comments are in order about the survey and its implications for the political scene, ahead of the Knesset's winter session, which begins on October 15. Yair Lapid continues to falter. The current poll gives him only eight Knesset seats, as compared with 16 seats on July 9, following the breakdown of the cooperation between Likud and Kadima due to disagreement over the Tal Law concerning army service for the ultra-Orthodox. Lapid has been having a hard time finding an agenda since then. He continues to make his views known in the media and had a warmly supportive holiday-eve interview in the mass-circulation newspaper in which he is also a columnist. Either Lapid will reprise his late father's limited electoral achievement in the elder Lapid's first try as head of now-defunct Shinui party - six seats - or the polls do not correctly identify the younger Lapid's voting public and he will be the surprise of the next elections.
As soon as Netanyahu declares new elections, Kadima will split into right, left and center, and Tzipi Livni will end her time-out and announce her return to the political arena. That arena will then be severely shaken, for only Livni is capable of taking away votes from Yacimovich and Lapid and also from Meretz, and of pulling the carpet out from under Mofaz. In the current Haaretz-Dialog survey, 17 percent of the respondents, representing what would amount to 20 Knesset seats, said they would "consider" voting for a party headed by Livni. Still, we should not overestimate that response. It's a general, nonbinding statement.
A private survey commissioned some two weeks ago by a political figure examined the electoral ramifications of a situation in which Livni joins up with Yacimovich and is given the No. 2 slot on the Labor Party list. That survey gives Labor, led by the two ladies, 30 seats. If we add Lapid, Kadima under Mofaz, Atzmaut under Barak, Meretz under Zahava Gal-On and the 10 or 11 seats the Arab parties traditionally get - we can envision the rise of a center-left bloc that is able to prevent the formation of a Likud-led government. Well, maybe we can imagine that - but hell will freeze over before Livni joins up with Yacmovich.
The prospect of Ehud Olmert running for prime minister in an election campaign that could be launched next month, or at the beginning of November, is practically nonexistent. But let's consider this scenario: Say the Knesset is dissolved at the end of October, with elections set for mid-February 2013, and Olmert announces his return. At the same time, the state prosecution files an appeal to the Supreme Court against his acquittal in the so-called Talansky "envelopes" affair. A party under his leadership wins as many or almost as many seats as Likud. In the coalition negotiations that Olmert and Netanyahu conduct in parallel, Olmert comes up with enough support to garner 61 Knesset seats and is called upon to form a government by President Peres. Olmert's second government is sworn in at the beginning of April.
Then, let's say, the Supreme Court accepts the state's appeal in the Talansky case, one month after that, and say that Olmert is convicted in that affair and is sentenced to a prison term or to public service and is forced to resign as prime minister. Again. The country goes into a tremendous political tailspin and a constitutional crisis. And we haven't even mentioned the Holyland apartment complex case, for which Olmert is now on trial.
Who needs all this, for heaven's sake?
SUBSCRIBERS JOIN THE CONVERSATION FASTER
Automatic approval of subscriber comments.

NOW: 40% OFF
ICYMI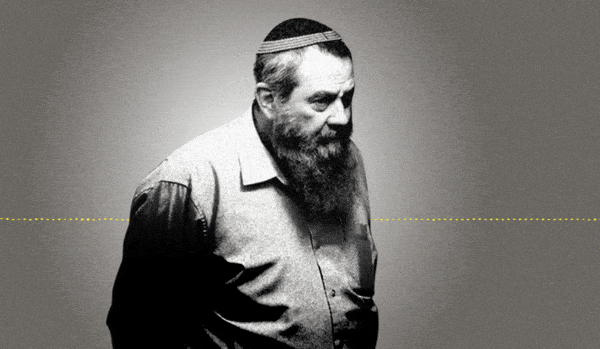 Jewish Law Above All: Recordings Reveal Far-right MK's Plan to Turn Israel Into Theocracy
Why I'm Turning My Back on My Jewish Identity
Down and Out: Why These New Immigrants Ended Up Leaving Israel
The Reality Behind 'The White Lotus' Sex Work Fantasy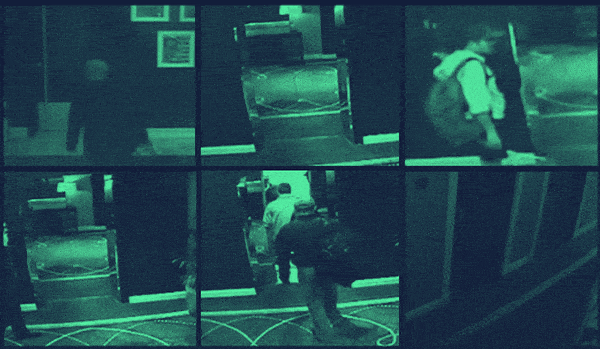 This 'Dystopian' Cyber Firm Could Have Saved Mossad Assassins From Exposure
Comeback Kid: How Netanyahu Took Back Power After 18 Months in Exile