Analysis |
West Bank Protests Herald New Era of Discontent Among Palestinians
As Palestinian protesters took to the streets this week, they revealed just how tenuous Netanyahu's 'economic peace' theory really is.
RAMALLAH - In many ways, the Palestinian protest movement that swept the West Bank for nearly seven days before fading out late this week symbolizes the end of an era, the era of the Palestinian Authority. Thousands of protesters took to the streets, clashing with Palestinian security forces, hurling shoes at photographs of Prime Minister Salam Fayyad and defacing other PA symbols. In the process, they revealed the pros and cons of the "economic peace" theory espoused by Israel's prime minister, Benjamin Netanyahu.
In truth, the idea of providing measured assistance to the Palestinian economy, for the purpose of fostering quiet in the security realm, has been discredited. The Palestinian economy is enduring a period of stagnation, and concurrently the PA's status has been weakened - and so too has the stature of its security forces and political leadership.
Israeli leaders might continue to fantasize about upholding this oblivious policy of avoiding talks with the Palestinians, continuing settlement construction, harassing PA President Mahmoud Abbas and ignoring acts of Jewish terror. But it is doubtful whether such a policy can be maintained for a long period of time.
In recent years, the PA and Israel have created a bubble of quiet with regard to security matters, but that bubble may well burst this year as a result of Israeli policy and the continued stagnation of the Palestinian economy.
Officials in Jerusalem this week continued to demonstrate they're more interested in putting out the small fires than the big ones. Among other things, they took steps to expedite the transfer of tax revenue to the PA and provide 5,000 new work permits to Palestinian laborers.
Yet it appears that Israel's government, and particularly Netanyahu, refuses to acknowledge what's hovering on the horizon. The budget crisis gripping the PA apparently is going to worsen, and is liable to stir additional unease among West Bank residents. At first, protesters might direct their rage against the PA, but in the end the rage will be directed at Israel.
The people want social justice
The Palestinian public learned firsthand this week something it had only previously seen demonstrated on satellite Arab television stations: It has the power to influence government decisions. On Tuesday, Fayyad surrendered to heavy pressure from the demonstrators and agreed to reduce gas prices and VAT rates.
The Palestinian protest movement seemed to abate. Student demonstrations planned for Wednesday in Ramallah were relocated to campuses in other parts of the West Bank, and the rallies went off without any acts of violence. Public transportation services resumed their regular schedules, and Shaher Saad, secretary general of the Palestinian Syndicates Union of Workers, announced that the public transport drivers union had decided to suspend its protests, in view of agreements reached with PA officials.
These drivers were key players in the protests, and indeed, the impetus for the demonstrations originated with them. Late last week, they suspended services during a one-hour strike, and on Monday they halted services all day long.
"We staged these strikes because of prices, tax rates and the fact that the Palestinian Authority steals tax revenue," declared H., a taxi driver based in midtown Ramallah, where dozens of cabs sit waiting for a call at his depot, "Mujama Beir Zeit," on Al-Irsal Street.
Like his colleagues, H. waits for his vehicle to fill up with passengers before departing for villages north of Ramallah. "I earn NIS 1,500 a month, and if a liter of gas costs almost NIS 7, how am I supposed to survive?" he charges. "What is left to live on? We pay double taxes, both to the Transportation Ministry and to the Ramallah municipality. Why is that?"
As H. vents his frustration, other drivers begin to gather around. "The Palestinian Authority hoards our money, and its senior officials send their children to schools overseas," exclaims H.
S., a colleague at the taxi depot, notes that the Palestinian Transportation Ministry allows minibus drivers to transport just seven passengers, whereas Israel allows its sherut taxi drivers to ferry 10. "We want the price of gas to be lowered, and we want permission to transport more passengers," demands S.
Ahmad, another driver and a resident of a village north of Ramallah, articulates sentiments that almost seem to be lifted out of Yair Lapid's campaign rhetoric. "Where's the money?" he asks. "I work from 5:30 A.M. until 6:30 P.M., and I earn NIS 70 for a day's work. We have six people in our family and our monthly rent is NIS 500. How am I supposed to cover my living expenses? The truth is, I'm ready to leave the West Bank the moment I save up some money."
When these disgruntled drivers are asked whether their protests have political motivations, they respond angrily. "We are not acting on behalf of any party or organization," Ahmad clarifies. "We own taxis. The situation here is so grave that were Israel to allow everyone to work within its borders, you wouldn't find anyone in the West Bank."
The drivers discuss the possibility that Fayyad has become a scapegoat for policies devised by Abbas. "If Abbas appointed Fayyad, then he should go as well," says M., a friend of Ahmad. "Our goal is to live in peace. Stop talking about politics and policies. What we want is to live in peace, with self-dignity and a normal income."
Asked about the apparent discrepancy between their own financial difficulties and the recent appearance of a multitude of new restaurants and shopping malls in Ramallah, Ahmad replies: "You are mistaken. Don't look at Ramallah. That's like looking at Tel Aviv, in the case of Israel. You should visit the villages and have a look at what's happening there."
Should the economic crisis continue, M. claims that "the Arab Spring will turn into the Palestinian spring."
It seems PA officials agree, and they appear to be seized by panic. Last week, during a live Palestinian TV broadcast from Tulkarm, some commentators attempted to criticize the PA on the air. A studio engineer shut off the sound.
Yet it is clear that even if this criticism never makes it onto television, it is nonetheless rampant throughout the West Bank.
19 years since Oslo
Thursday marked the 19th anniversary of the signing of the Oslo accords. Under the original agreement, within five years of its signing a Palestinian state was to have been established alongside the State of Israel.
Ahmed Qurei, also known as Abu Ala, one of the key architects of the Oslo Accords on the Palestinian side, met with Israeli journalists this week. (It bears mention that the Palestinian leadership generally refrains from speaking with Israel's media; perhaps this new openness is a sign of the frustration its members fell at the way Palestinian issued are ignored in Israel.)
Qurei noted that, "Shimon Peres will certainly recall that for hours our negotiations were delayed by debates over a few words, referring to the fact that the interim period after the signing of the agreement would not last more than five years.
"Israel talks about the solution of two states for two peoples, yet it kills this formula," he added, noting his astonishment over Israel's policies. "I can't see what Israel has to gain from continued settlement building, or from attacks on Palestinians. For if you kill the two-state solution, what do you have left? What's the alternative? One state. That's not in Israel's interests."
The veteran Palestinian negotiator explained in simple terms to Israeli journalists what officials in Jerusalem seem unable to grasp: "An intifada against the PA?" Qurei scoffed, dismissing speculation about the implications of the recent Palestinian protests. "There isn't going to be an intifada over the price of bread. When it happens, it will be about, and against, Israel's occupation."
SUBSCRIBERS JOIN THE CONVERSATION FASTER
Automatic approval of subscriber comments.

NOW: 40% OFF
ICYMI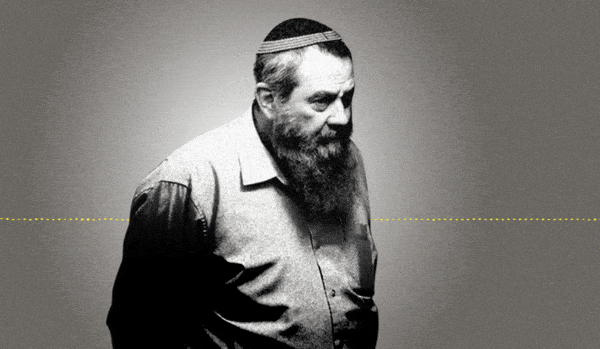 Jewish Law Above All: Recordings Reveal Far-right MK's Plan to Turn Israel Into Theocracy
Why I'm Turning My Back on My Jewish Identity
Down and Out: Why These New Immigrants Ended Up Leaving Israel
The Reality Behind 'The White Lotus' Sex Work Fantasy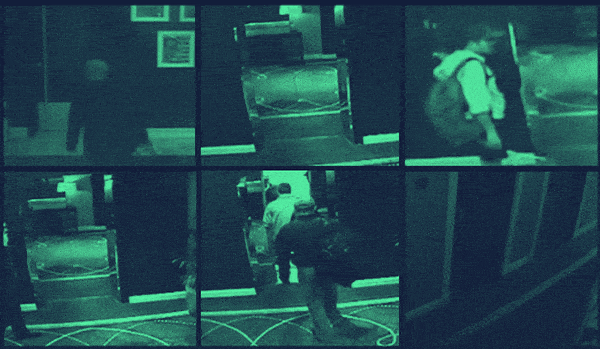 This 'Dystopian' Cyber Firm Could Have Saved Mossad Assassins From Exposure
Comeback Kid: How Netanyahu Took Back Power After 18 Months in Exile