Where's the Beef? Tel Aviv's Best Burgers
While there are still plenty of places to get a burger in Tel Aviv, only a handful of them invest in a truly great product – meat ground on site, spiced with salt and pepper and served with just the right accoutrements.
About five years ago, a hamburger craze swept Israel. You couldn't go outside without being surrounded by beefy patties. People opened restaurants and then chains of restaurants just to sell the meaty delight. Venerable institutions, once content selling Italian or French food, added "hamburger" sections to their menus. And children danced in the streets, singing the praises of the ubiquitous hamburger. But one day the inevitable occurred. One by one, hamburger restaurants began to close, hamburger sections started disappearing from menus and children, whose love for hamburgers had once seemed boundless, began to ask, "Mom, dad, can we have schnitzel tonight?"
While there are still plenty of places to get a burger in Tel Aviv, only a handful of them invest in a truly great product – meat ground on site, spiced with salt and pepper and served with just the right accoutrements. Here are our favorites.
1. The secret: the smoked hamburger at Delicious
People who live in north Tel Aviv know Delicious, a long-time butcher shop in the Afeka neighborhood. When the Tel Aviv Port opened, the owners headed westward, opening an Israeli-style sandwich bar inspired by the likes of the Katz and Carnegie delis in New York. The resulting fare is undeniably tasty – sandwiches stuffed full of corned beef and pastrami and show-stealing hamburgers.
You'll find two hamburgers on Delicious' menu, but neither of them is the smoked one. To get your hands on the exclusive stuff, ask the guy behind the counter if there's any smoked hamburger meat – reserved for those in the know. Like the regular hamburger, the smoked version – which weighs 220 grams – is made of entrecote with a bit of goose fat and is not spiced. The difference is that it gets a few hours in the smoker, upgrading its taste significantly. The fairly thin bun leaves the focus on the meat and fresh market vegetables, making it one of the best hamburgers in the city.
The price: NIS 38.
The side dishes: Dangerously addictive smoked potatoes (NIS 12) or a surprising side dish of asparagus à la plancha (NIS 18).
Delicious Deli, Tel Aviv Port
2. The surprise: The Butler at Vitrina
Since Vitrina opened a year and a half ago, it has done the sausage a great service, restoring its lost honor and elevating it to gourmet status. Few people know that Vitrina was originally meant to be a hamburger place. Only at the urging of his father, who thought there were too many meatballs in Tel Aviv, did owner Nati Menashe devote the restaurant and bar to sausage. But Menashe has always honored his original vision by serving hamburgers as well; even when they weren't on the menu. Over time, the hamburger has developed its own following, with many people coming to Vitrina especially to get it.
The hamburger now has a spot on the menu, but it is identified only by the name "Butler." It may not look like anything special when you order it, but looks can be deceiving. An excellent bun embraces a thick patty (220 grams) made of smoked neck meat and a bit of roast beef and black pepper, together with a perfect blend of Emmental and Roquefort cheeses. Arugula takes the place of romaine lettuce, the pickles are made in house and the unions are caramelized. The whole affair sits on a bed of aioli sauce, with a dash of Worcestershire sauce on top. People may come for the hotdogs, but they stay for the hamburger.
The price: NIS 42 (NIS 38 without the cheese).
The side dishes: The French fries are awesome. Even after countless visits, Vitrina's French fries surprise anew each time.
Vitrina, 54 Ibn Gabirol Street, Tel Aviv
3. The special: the Yburger at Yoezer Wine Bar
There have been some significant changes at Yoezer Wine Bar over the past year. With the return of young, innovative Chef Ben Tidhar, new ingredients have found their way into the kitchen. But the tasty meat dishes, each of which shows up on the menu one day a week, serve as a reminder that the restaurant is first and foremost about getting your meat on.
Yoezer's Yburger, which is served on Mondays (and on the children's menu on Saturdays), is a throwback to the entrecote of earlier days – very finely ground with marrow. It may sound simple, but every slice gets special attention. The steadfast bun serves as a chaperone for the party happening in the middle: ground beef mixed with onion fried in ghee, salt and pepper and a generous portion of marrow. If you want to really take things to the next level, add and an egg and bacon. Just be sure to make an appointment with the cardiologist beforehand. Fortunately, you can only go back once a week.
The price: NIS 68 (bacon and egg NIS 10 extra).
The side dishes: Pickles prepared by Tidhar and special French fries made from boiled potatoes, oven-baked for 40 minutes and basted with butter four times.
Yoezer Wine Bar, 2 Yoezer Ish Habira Alley, Clock Tower Plaza, Jaffa
4. The classic: the wine burger at the Coffee Bar
In the beginning, there was the Coffee Bar. Only later did its owners follow its success with other upscale establishments, like Brasserie and the Delicatessen. A pioneer of New York-style cuisine when it opened in 1995, it has slowly evolved into an Italian bistro.
Coffee Bar's hamburger in wine would easily make Tel Aviv's Hall of Fame for Restaurant Food, if such a thing existed. The patty is made from ground beef and served in a reduced Chianti wine sauce with a great deal of butter. It comes with perfectly plump tomato, scorched on the grill. The interplay between the juicy flavors of patty, the sauce and the tomato makes this classic hard to beat.
The price: NIS 74.
The side dishes: Of the available sides, the velvety mashed potatoes win by a landslide.
Coffee Bar, 13 Yad Harutzim, Tel Aviv
5. The work of art: the hamburger at Toto
Toto started out as an Italian restaurant. Under Chef Yaron Shalev, it has become a seasonal Mediterranean kitchen, creating dishes with a virtuosity matched by few other restaurants in Tel Aviv. Everything it produces is breathtaking and meticulously crafted.
The word "hamburger" does not do Toto's creation justice. In fact, no combination of words can capture its succulent splendor. It must simply be tasted. The hamburger – to use the conventional term – is made from aged entrecote with just the right amount of fat. It is served off the bun in a thick red wine sauce with shallots and porcini mushrooms. A fried egg comes on top. While each component is excellent, the magic is in the combination.
The price: NIS 88.
The side dishes: Toto balances the taste tornado of the hamburger, with a side of creamy mashed potatoes.
Toto, 4 Berkowitz Street, Museum Tower, Tel Aviv
Other hamburgers not to be missed
Elba: Chef Yair Yosefi and restaurateur Joe Marciano have a kitchen that mixes French tradition with local flavor, while maintaining a healthy respect for raw ingredients. Elba's Frenchburger (NIS 81) is made of 200 grams of fresh meat, along with chopped mushrooms and walnuts sautéed in butter. It comes with what looks like a potato disk, but which on closer inspection, turns out to be squash.
Elba, G Shoftim Tower, Ibn Gabirol, Tel Aviv
Stern 1: Beer and hamburgers are a match made in heaven – or perhaps the other afterlife locale. Regardless, Stern 1, located in the Florentine district, knows how to serve up the delicious combination, offering an enormous selection of beers and excellent food to go with them. The hamburger (NIS 47 for 200 grams) is made of a combination of ground thin rib and entrecote and seasoned with beer and spices. The perfectly marbled and juicy meat is served up in a bun with just a hint of sweetness.
Stern 1, Florentine, Tel Aviv
Moses: A few years ago, Moses dipped off the list of places worth getting a burger. But lately, Chef Snir Eng-Sela has upgraded the food, making Moses' hamburger one of the best you can get at a chain. Two of the restaurant's many hamburgers stand out: the classic hamburger and the Missouri hamburger, a vegetarian option made with black lentils, tofu, mushrooms and walnuts with an almond and tomato salad.
Moses, for a complete list of branches, call *9449
Meat Night: Chef Naor Cohen opened this sandwich bar in Florentine just two months ago. The highlight is the Miniburger (NIS 29), which is actually two 80-gram hamburgers served on small buns – one with a Portobello mushroom and the other with a poached egg. The ground beef is unusually spicy, to the point where its tastes a bit like a kebab, but it makes up for this shortcoming with crispiness. Don't miss the seasoned potatoes (NIS 12).
Meat Night, 2 Hayim Vital Street, Florentine, Tel Aviv
Agadir Embassy: Despite being part of a chain, Agadir Embassy is run like a chef's restaurant in every way. And its menu show admirable restraint, offering only two hamburgers. The famous Maxi (NIS 48), is made of fairly coarsely ground beef, with a slight smoky flavor that goes excellently well with the hot peppers and French fries the restaurant chain is known for.
Agadir Embassy, 120 Ben Yehuda Street, Tel Aviv
The best hamburgers outside Tel Aviv
Humongous: This restaurant may be largely unknown to people outside the Sharon region, but over the past two years, those in the know have started making the trip. One draw is the 660-gram hamburger, sure to satisfying even the most insatiable carnivore. A more modest but equally delicious option is the 220-gram hamburger with cheddar cheese. It's as good as any hamburger in the country, but you can pass on the French fries.
Humongous, Route 57, Nitzanei Oz
Dixie: Rishon Lezion has plenty of hamburger options, including Meatball and Meat Loft. But perhaps the best hamburger in town is served at Dixie. The mini-burger, with a poached egg, truffles and Hollandaise sauce on brioche (NIS 45), is small but surprising. The more traditionally sized beefburger with mixed mushrooms (NIS 64) was done just right, with mushrooms and a red wine sauce that did not overpower the taste of the meat.
Dixie, 20 Hacarmel Street, Rishon Lezion
Kanibar: Haifa also has its fair share of tasty hamburger joints, including Burger Place, Sinta Bar and Zesty. Among these options, Kanibar is notable for the size and affordability of its hamburgers, as well as its excellent service. The lamb Kaniburger (NIS 44) is beautifully done, with high-quality meat and big side dishes.
Kanibar, 10 Moriah Boulevard, Haifa
Marina Grill: The Marina Grill on the promenade of the King Solomon Hotel serves an excellent hamburger. Made from entrecote that is ground on site and weighing 250 grams (NIS 65), it is topped off with mushrooms and veal sweetbreads. If you're looking to indulge, why not go all the way?
Marina Grill, King Solomon Promenade, Eilat
Angelina: If Tel Avivians have Brasserie, folks in Hod Hasharon have Angelina, a French-style bistro that caters to an eclectic crowd. The vegetarian hamburger (NIS 64) is made of Portobello and champignon mushrooms and is topped with parmesan and Emmental cheese. The classic hamburger is 250 grams of coarsely-ground beef, grilled with a dollop of barbecue sauce. Whichever option you choose, be sure not to miss the French fries and house ketchup.
Angelina, 14 Habanim, Hod Hasharon
The dishes featured here were chosen solely by the members of the editorial board and are not subject to any commercial influences.
ICYMI
Ken Burns' Brilliant 'The U.S. and the Holocaust' Has Only One Problem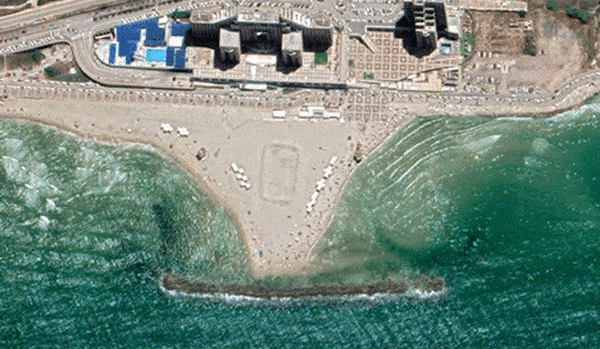 Facing Rapid Rise in Sea Levels, Israel Could Lose Large Parts of Its Coastline by 2050
As Israel Reins in Its Cyberarms Industry, an Ex-intel Officer Is Building a New Empire
How the Queen's Death Changes British Jewry's Most Distinctive Prayer
Chile Community Leaders 'Horrified' by Treatment of Israeli Envoy
Over 120 Countries, but Never Israel: Queen Elizabeth II's Unofficial Boycott