Rhapsody to My Bohemian Mother, Francoise Sagan
The legendary French writer lived a dissolute lifestyle and died penniless. In a new memoir, her only child hopes to do justice to her legacy.
It was only seven years after the death of his mother, Francoise Sagan, that Denis Westhoff, her only son, dared to write her biography. For that purpose, he says, "I returned to my mother's childhood milieu, to my grandmother's house in the Lot in southwestern France, where she spent the war as a child and later all her vacations. I finished the writing in six months. At first I felt her shadow behind me, I feared her silent criticism, but I forced myself to separate myself from her and to write honestly as I remembered and lived the events, together with her."
In a phone interview with him he speaks quickly, his swallowed words surprisingly reminiscent of his mother's speech, as it always sounded in interviews. In his photos he also resembles her, with the same sharp face and somewhat sad eyes, conveying shyness.
A month ago Westhoff, 50, published a memoir called "Sagan et Fils" ("Sagan and Son" ). For years people have been awaiting the memoirs of a unique witness - different from the dozens of credible or less credible biographies that over the years developed the myth of "the charming little monster" (as writer Francois Mauriac called Sagan at the start of her career ).
The name Francoise Sagan brings to mind her first book, "Bonjour, Tristesse" ("Hello, Sadness" ) and those that followed, as well as alcohol, drugs, gambling, racing cars, debts. "I had to tell about her from another angle, to make note of her qualities as a writer and as an honest and aristocratic woman, full of humanity, who respected the freedom of the other, rebelled against poverty, racism, crudeness," says Westhoff. "It was important to me to say all those things, to balance the unflattering portrait created by some of her biographers."
He is particularly furious with journalist Marie-Dominique Lelievre (though he does not mention her by name ), who in 2008 published a biography full of what he says is slander about Sagan. "She writes that my mother's sweaters were full of cigarette holes and looked like lace, that she was interviewed drunk and high on drugs," says Westhoff angrily. "But my mother was meticulous about a neat and elegant appearance, even during her final years, when she was ill. It was a way of life for her, politeness and respect for anyone sitting in front of her. She never appeared unkempt or without makeup. And she hadn't had a drink for over 30 years because of the severe infection in her pancreas that almost caused her death. How can one invent such things?" he fumes.
"Immediately after her death," he says, "friends, publishers and others began to urge me to write my memoirs, about my childhood, my vacations, but I was overcome by financial problems. When she died in 2004 my mother left behind a debt of over a million euros. She died ill, penniless. The house in Normandy, the furniture, the personal items, the many paintings she collected during her life, the manuscripts - everything was seized or sold at public auction. Had I agreed to accept this 'inheritance,' I would have found myself within a few months in exactly the same catastrophic situation that she had been in. All my property - and there isn't much - would have been taken away from me, the authorities would have pursued me. Only after years of negotiations with the Finance Ministry and the Culture Ministry was I able to reach a repayment arrangement that enabled me to receive the rights to her books and to ensure that they would be reprinted in France and abroad. Only last November did I have time to write the memoir."
Almost everything has been told about the high-school girl from a bourgeois family who burst into public awareness in 1954 with a book that was scandalous for its time, "Bonjour, Tristesse." The novel was an international success and its author became a star within a few months. Sagan earned a fortune and enjoyed wasting it indifferently on racing cars, gambling and night life with her beloved brother Jacques and a group of wild friends whom she supported for years.
Her books portrayed, in the light, melancholy tone that was unique to her, the life of the rich and somewhat decadent bourgeoisie, a world that she knew well. Novels such as "Aimez-vous Brahms," "A Certain Smile" and "Those Without Shadows," were hugely successful and translated into dozens of languages, including Hebrew. Later she also published "Sunlight on Cold Water," "Lost Profile" and "A Fleeting Sorrow," among others. The money flowed, as did the alcohol, and she led a dizzying life until she almost died in a traffic accident in 1957, which confined her to her bed for months on end. The morphine that helped her to overcome the pain also became her greatest enemy, and despite several hospitalizations to end the addiction, she repeatedly returned to it until her death.
Denis Westhoff was born from Sagan's second marriage, to Robert Westhoff, an American whose life deserves a book of its own, according to famous critic Bernard Pivot. The son relates that his father was born in Minnesota and enlisted in the U.S. Air Force at the age of 16 with forged papers. He was handsome, of above-average intelligence, original and charming. After military service in Alaska, he ended up in Canada, where he joined the ice ballet troupe Holiday on Ice. Afterwards he studied plastic arts in Mexico City and modeled for fashion photos. "One day he decided to visit Paris for only two weeks," says his son, "but he stayed there until the end of his life.
"On the boat that brought him to France my father met the young aristocrat Charles de Rohan-Chabot, who was known for loving men," writes Denis Westhoff. "My father had no objection to such affairs either, and the two became close friends. Rohan-Chabot was a close friend of Francoise Sagan, who at the time was intimate with Paola Saint-Just, a rich and beautiful woman, and primarily - a lover of women. Paola and Charles Rohan-Chabot decided to marry for 'business' reasons and came to spend their honeymoon with my mother at her home in Normandy. Charles was joined by his American friend Bob. When quarrels erupted between the new couple, and the plates flew in all directions, my mother and Bob would get into Francoise's Lamborghini and flee to the forests or the beach. That's how the love story between them began, a story than lasted for about a decade, and for about another two years after the divorce.
"I was born to a happy and loving couple, who celebrated by night and slept by day. My godfathers were dancer Jacques Chazot and Paola, my mother's friends. Jacques chose my name, Denis. My parents got along very well and decided to divorce for practical reasons only: He returned to men only, my mother to women mostly.
"My father was a sculptor, and an opera lover, who was a great expert on the subject. He arrived in France without knowing a word of French, but within a short time he became an expert on the language, someone who was more meticulous about rules of grammar than any Frenchman. He modeled, sculpted, translated, continued to love men and was famous for his elegance, his personal charm and his pleasant behavior. Unfortunately he died at a relatively early age from an illness."
'80,000 francs'
The story of the purchase of the house in Normandy - a house of which Westhoff speaks with nostalgia - is typical of the Sagan myth. "In 1959, my mother, who was already famous and being chased by paparazzi, tired of the annual vacation in Saint Tropez, which had become too popular and crowded. She looked for a quieter place for herself and her friends and rented a house in a Normandy village for one month, from July 8 to August 8. The place was dangerously close to the casino in the vacation village of Deauville and to the roulette table. Sagan and her friends, author Bernard Frank and dancer Jacques Chabot, really did end up spending their nights in the casino.
"On the last night of the vacation, and after having dropped huge sums in the casino during the course of the month, Sagan won 80,000 francs. She gathered up the money and toward morning the three returned home drunk and lighthearted and went to sleep. When the landlord arrived as planned on August 8 in order to check the condition of the house, Francoise, too tired and sleepy to undergo the inspection, asked him whether he wanted to sell it. 'Yes,' replied the owner.' 'How much?' asked Francoise. '80,000 francs.' She pulled out the sum she had won the previous night, bought the house and went back to sleep. That was on the eighth day of the eighth month at 8 A.M., and the house cost 80,000 francs."
Although when she met the handsome Bob Westhoff, Sagan decided that she wanted a son with him, when Denis was born she felt unable to take care of him. "During the first months we all moved to my grandparents' large apartment on Boulevard Malesherbes in Paris," says the son . "My grandmother loved children in general and her grandchildren in particular, and she gladly took over my care. When my mother recovered from the birth, my parents went back to their old habits, in other words long nights in the Chez Regine nightclub in Montparnasse, and I benefited from a lot of attention. During my entire childhood, there were months on end when I lived in my grandparents' house, and I also spent a large part of my vacations with them in their home in the Lot.
"My mother was a good partner for games, she shaped my literary taste, we took piano lessons together, we laughed a lot together and we had wonderful moments, but even during the periods when I lived in her house it was the servants who took care of me. We had a pair of Brazilian servants, Tereza and Oscar. He would drive me to school while Tereza taught me to love Brazilian food such as feijoada and farofa. My mother's strong point was restaurants. When I would cause problems in school - and I caused a lot of problems - she would ask my father 'to take responsibility,' but that wasn't his strong point either."
Denis Westhoff, a photographer, now lives in Paris, and is the father of two sons. He describes his mother as a woman whom it was impossible not to love: "She was wonderful, full of humanity, generous, refined, warm. I'm not saying that because she was my mother - it's simply that everyone who knew her well knows that. She loved night life and mainly the people you meet over a glass of whiskey on smoke-filled nights of drinking. She knew that night people tend to tell tall tales about themselves, but claimed that they were far more interesting and entertaining. 'I prefer them to those who tell the boring truth,' she said. She had a weakness for outsiders, for wanderers, for adventurers.
"She hated any form of racism, and I recall a dinner when I was a child, with people I didn't know, where someone made anti-Semitic comments. She suddenly got up, grabbed my hand and said, 'Come, Denis, we're leaving!' and left without saying a word.
"My mother hated loud and vulgar quarrels. She frequently handed out huge sums of money to beggars - she simply couldn't tolerate poverty. She also trusted people endlessly and that's why she eventually suffered so much from the betrayals of those who called themselves 'friends.'
"The money slipped through her fingers. Her publisher would pay all the bills and channel the necessary sums; our lives were conducted on a high level and with generosity toward that gang of parasites who surrounded her. Most of the time she would read, walk around and dream. She loved to wander around flea markets and discover small and dusty Impressionist oil paintings. She would come home with them, we would clean them together and then look for the artist's signature in the hope that we had found a lost treasure. For the most part she would give away her paintings - even those that were very valuable - to those who loved them. When the publisher called and warned that the money was running out she would closet herself and write another book. She wasn't lazy, it was just that she knew how to make an impression of enjoying an endless vacation, of nonchalance," he says.
All that changed in the early 1970s, when Peggy Roche, a pretty and charismatic fashion designer, entered her life. Sagan called her "the love of my life" and shared almost 20 happy years with her. "Peggy was a friend, a lover, an adviser and supporter," writes Westhoff. "Between these two women there was a mixture of passion, gentleness, respect and mutual admiration of the kind my mother had not known in the past, and I don't think she experienced after Peggy's death in 1991.
"Everyone knew about her preference for women, although she also had many male lovers and was married twice. We respected each other's privacy and never spoke of the subject openly. Peggy and my mother shared the same apartment, went on vacation together and didn't conceal their relationship; but when my mother met with President [Francois] Mitterrand, a friend, or with [Jean-Paul] Sartre, a dear and beloved friend, Peggy wasn't invited to join.
"On the other hand, Peggy took over the running of the house and the accounts, kept away the exploiters, the cheats, the drug dealers and the parasites who surrounded my mother, and even fired some of the devoted servants who had been with us throughout the years. There were some who accused her of total domination of [Sagan's] life, but it suited my mother and she was happy. ... Peggy ran the household, created a calm atmosphere and shielded Sagan from everyday worries. They moved frequently, and then too Peggy took care of everything; my mother would go to live in a hotel during the transition period and when the house was ready, she would come, get a key and a tour of the new place: 'Your room is here, your clothes are hanging here,' etc.
"My mother also financed Peggy's professional adventures. Peggy opened a fashion house in a trendy location on the Left Bank, but despite her talent and her refined taste in fashion, she knew nothing about business. After my mother had financed several collections and lost a fortune, the company failed."
Debts and cocaine
In the early 1990s several of the people closest to Sagan died at the same time: her beloved brother Jacques, her father, her close friend Jacques Chazot and most important, her lover Peggy Roche. With her death Sagan lost control over her life. Without Roche's supervision the money disappeared, the debts grew along with the use of cocaine. Sagan was arrested several times for possessing narcotics and for drug dealing (because of the relatively large quantity found in her possession ), was forced to pay high fines and at one point received a suspended sentence.
Her writing also suffered, and her publisher lost patience. The tax authorities demanded back payments from past earnings, but she put off paying. "During the presidency of Mitterrand, a friend and a lover of literature, she received endless postponements," says her son. "He understood her value as a writer and a woman of culture, and closed an eye."
Sagan also fell victim to a shady businessman, Andre Guelfi, who exploited her connections with Mitterrand and asked her to intervene with the president for the sake of his oil business in Uzbekistan. In return, Guelfi promised to pay for the renovation of her house in Normandy. In her naivete Sagan wrote to the president, and when it turned out that the business deal involved fraud, Sagan was accused of tax evasion.
"In 1995, when Jacques Chirac was elected president, her troubles grew," says Westhoff, during the conversation with him. "The Finance Ministry ignored the fact that she was a writer who had brought millions of francs into the state coffers, a genuine 'monument' of French culture all over the world. They began to seize bank accounts, property, you name it. Only when [Nicolas] Sarkozy came to power in 2007 did things begin to move and I managed to reach a reasonable payment arrangement with the authorities. I'm grateful to him for his understanding."
Westhoff chose not to mention in his book his mother's final relationship, with Ingrid Mechoulam, just as he refrained from naming many others known for their destructive influence on his mother, but the story has been told at length by biographers and eyewitnesses.
Sagan met Ingrid Mechoulam, the wife of a Mexican Jewish billionaire, during her worst period. Mechoulam was an impressive blonde, much younger than her husband, who lived in a luxury apartment on trendy Avenue Foch in Paris, and cynically exploited her husband and his wealth. She fell in love with Sagan, spent a lot of time with her, and after her husband's death, when the writer was ill and penniless, she moved into her house. Mechoulam used cocaine together with Sagan and cut her off from all her friends and her son.
Sagan, who was suffering from osteoporosis and pelvic fractures, was confined to her bed most of the time and entirely dependent on Mechoulam. When the tax authority seized the house in Normandy and put it up for sale, Mechoulam bought it, along with all the writer's valuable manuscripts. "I don't have a single one of my mother's manuscripts," sighs Westhoff.
How does he explain the great success of every biography about Sagan, and in general, the interest her books generate even today?
"Her work remains fresh because she was a rebel, free, original, and those qualities are always in fashion," replies Westhoff. "Although she suffered all her life from the fact that 'she isn't Proust and never will be Proust,' as she used to say, apparently her writing was good enough to guarantee her a place of honor in French literature. There's a demand for her books in the stores and I'm now working on new editions of books that disappeared from the shelves years ago. Three years ago, I established a literary prize in her name, which is awarded every year in a ceremony at the Lutetia Hotel, which she loved. I remember her in thousands of moments, always connected to happiness, laughter, nonchalance. I prefer to forget the tough moments of hospitalizations and suffering."
SUBSCRIBERS JOIN THE CONVERSATION FASTER
Automatic approval of subscriber comments.

NOW: 40% OFF
ICYMI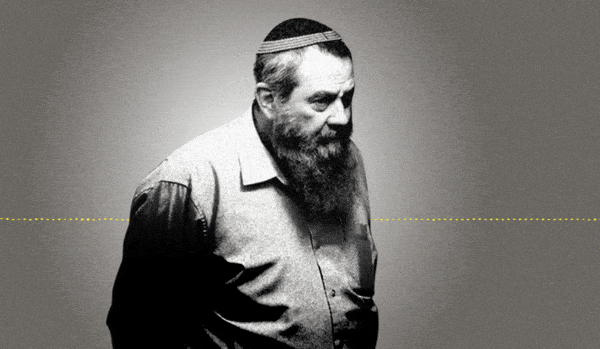 Jewish Law Above All: Recordings Reveal Far-right MK's Plan to Turn Israel Into Theocracy
Why I'm Turning My Back on My Jewish Identity
Down and Out: Why These New Immigrants Ended Up Leaving Israel
The Reality Behind 'The White Lotus' Sex Work Fantasy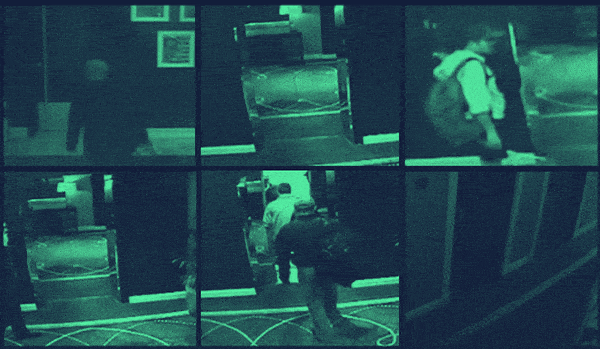 This 'Dystopian' Cyber Firm Could Have Saved Mossad Assassins From Exposure
Comeback Kid: How Netanyahu Took Back Power After 18 Months in Exile