Researchers Race to Document Vanishing Jewish Heritage of Galilee Druze Village
Research focuses on Margalit Zinati, 81, who never married so she could remain in the predominantly Druze village of Peki'in where Jews have lived since the Second Temple.
The shade cast by an old mulberry tree in the courtyard of the synagogue in Peki'in blunted the onerous heat a bit last week as local resident Margalit Zinati, 81, chatted with Edna Assis, a researcher from the Ben Zvi Institute. Standing under the tree with their hands full of zucchini and rice, Zinati explained to Assis, with great patience and seriousness, how to stuff the zucchini with the rice. She had already shared her secrets for preparing mejadara from lentils and bulgur wheat, which she grows on a field near the village, the way her mother, grandmother and many previous generations of women prepared it.
Assis, a curator at Ben Zvi, researches food culture and as a reflection of identity, memory and history. Last week, she met with Zinati and three of her friends - a Druze, a Muslim and a Christian - several times in order to obtain as many recipes, stories and customs connected to food as possible, so as to preserve them from extinction.
But this wasn't Zinati's only task. Seven researchers from the Ben Zvi Institute also spent three days in her home last week as part of a pioneering project to document the heritage of the Jews of Peki'in, which has a special place in Israeli history.
Zinati, who was born in 1931, is the last link in the chain of a Jewish community that apparently maintained a continuous presence in Peki'in since the time of the Second Temple, when three families from the ranks of the cohanim, the priestly caste that served in the Temple, moved there. Since then, the only known break in the Jewish presence was during two years in the late 1930s, when the town's Jews fled the Arab riots of 1936-39. Most of them went to what they called the Hadera diaspora. But one family, Zinati's, returned home in 1940.
The Zinatis are Mustarabim - Jews who lived in Arab lands and were thus influenced by Arab culture. The Mustarabim spoke Arabic, dressed like their Arab neighbors and had similar religious customs and ceremonies. Because the Land of Israel was under Arab control for centuries, there were also Mustarabim communities in Jerusalem, Safed and a few villages in the Galilee, including Peki'in, whose residents today are predominantly Druze.
A meeting with Zinati is given an extra dimension by the show she puts on for guests there together with Uriel Rosenbaum. Rosenbaum, an actor and drama therapist, visited Peki'in 13 years ago and was captivated by both Zinati's charms and those of the place.
"Margalit was charged with a difficult task: to remain in Peki'in to look after her father and mother, the synagogue and the family's fields," Rosenbaum said. "She did her job and never left. But she also never started a family of her own, because a wedding would have meant leaving the village. The Jewish Yishuv [prestate Jewish community in Israel] created a myth around the family - a myth in which Margalit's parents played an important role, which fell to her after their death."
But playing that role exacted a personal price from her. "There's a saying that a person who doesn't leave his parents will never be alone," Zinati says in the show she puts on for tourists who visit Peki'in. Yet the task she took upon herself did cause her to remain alone. And thus the curtain was drawn over the ancient Jewish community in Peki'in.
"Over the years, Margalit became a kind of exhibit," said Rosenbaum. "People would come here and have their picture taken with her, and then after leaving, say she is crazy and spread all kinds of rumors. But the reality is that she's an amazing woman."
A Zionist symbol
The story of the Jews of Peki'in acquired an important role in the Zionist movement's efforts to stress the connection between the Jewish people and the land after Zionist activist Yitzhak Ben Zvi visited the village in 1922. He had heard about the small Jewish community, which was having difficulty eking out a living, and came to learn about it.
"After that visit, Ben Zvi became the patron of the Peki'in Jewish community, and it was he who in effect created their story," said Dr. Nirit Shalev-Khalifa, who is in charge of curating and visual documentation at the Ben Zvi Institute and headed the research team in Peki'in.
"For the Hebrew Jew," she said, referring to the Zionist pioneers, who used the term to distinguish themselves from the Yiddish-speaking Jews of the Diaspora, "these people were the remaining link with the land, and therefore, it became a tremendous story. That peasant farmer family became endowed with significant symbolism. For 90 years now, people have been coming here to feel a part of this thing. The place became a pilgrimage site. There were even people who came here for weeks and months at a time to help the family, but actually even more to receive encouragement from them. Their importance was enormous."
In Zinati's view, the fact that the researchers are continuing Ben Zvi's path makes them family: They are carrying on the work that began 90 years ago. "They are a continuation of Yitzhak Ben Zvi," she said. "Ben Zvi taught me not to get confused and helped me know that I am a Jew, not an Arab."
The researchers' work is being carried out as part of a National Heritage Project launched by the Prime Minister's Office. "For the first time, the state has taken responsibility for heritage sites, and it assigned us to be the liaison with Peki'in," said Shalev-Khalifa.
Last week's efforts were reminiscent of the surveying teams sent out to distant parts 100 years ago. In the room the Zinatis called "the Rachel Yanait room," after Ben Zvi's wife, whom they admired, Dr. Shay Lavy, director of the Ben Zvi Institute's archive, directed the documentation project. Heaps of documents were spread around the room, sorted into topics and recorded. These ranged from sacred literature, including an ancient parchment scroll of the Book of Esther, to newspaper clippings and bureaucratic correspondence dealing with every possible matter, from a pension form to 1970s-era complaints of neglect.
Reuven Gafni scurried around excitedly in the nearby synagogue. Gafni, who researches synagogues in the Land of Israel for the Ben Zvi Institute, was documenting the changes the Peki'in Synagogue has undergone over the years.
"This is a synagogue that is hundreds of years old," he said. "It is possible to see the changes that have been made in it."
Pointing to a hook on which an oil lamp once hung, he added, "Every change has significance. Nothing just happens for no reason."
"What is here will vanish in a moment, and after it, something else will come," said Shalev-Khalifa, explaining why the research must be done now, while Zinati is still alive to share her memories. "It is necessary to capture this moment, document it, preserve it and make it accessible, so that the past will be present in our lives. Afterward, anyone can do as he likes with it."
ICYMI
Ken Burns' Brilliant 'The U.S. and the Holocaust' Has Only One Problem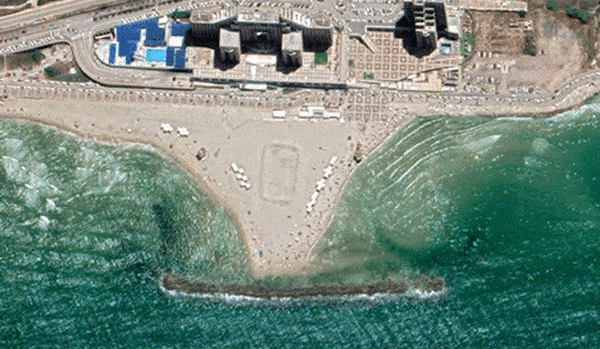 Facing Rapid Rise in Sea Levels, Israel Could Lose Large Parts of Its Coastline by 2050
Lapid to Haaretz: 'I Have Learned to Respect the Left'
The Mossad's Fateful 48 Hours Before the Yom Kippur War
As Israel Reins in Its Cyberarms Industry, an Ex-intel Officer Is Building a New Empire
How the Queen's Death Changes British Jewry's Most Distinctive Prayer