Haredi Draft Crisis |
Netanyahu Is Looking for a Magic Formula to Satisfy Mofaz and the ultra-Orthodox
The PM must come up with a way to keep the head of Kadima and the Haredi parties in his coalition after the Plesner Committee debacle that won't cause him irreparable damage come election time.
Prime Minister Benjamin Netanyahu has no interest in seeing Kadima leave the coalition. Nor does Kadima leader Shaul Mofaz want this to happen. If Mofaz really wanted to quit, he would already have done so on Wednesday, and would have not issued a vague, noncommittal ultimatum. In order to justify Kadima's continued membership in the coalition, however, Mofaz needs to wrest a major accomplishment, one that he can show to skeptical party regulars. Kadima's chairman does not lack would-be rivals who entertain schemes of breaking away from the party and creating an opposition faction of eight MKs, and in so doing replacing Labor as the main opposition party.
In the days ahead, Mofaz and Netanyahu will conduct negotiations, both directly and via mediators. Were Kadima to quit the government in response to suspension of the work of the Plesner Committee and the shelving of its plan for a new national service law, Netanyahu would earn the image of a politician who capitulated to the ultra-Orthodox on an issue that raises powerful feelings among the public: a fair and equitable distribution of the burden of army service. Indeed, if there is something that worries Netanyahu, it is running for reelection in the guise of the defender of Haredi draft evasion. That would provide political ammunition to rival parties, from both right and left, in the next electoral contest.
A break-up of the coalition would mean that Netanyahu made a fatal mistake when he signed an 11th-hour deal two months ago with Kadima to preempt the disbanding of the government. Without the agreement with Kadima - and in the event that the plan to move up the national elections to September 4, 2012 had remained in force - the issues of both the budget and of a replacement for the Tal Law (granting exemptions from army service to yeshiva students ) would have been nudged off the agenda, at least until the formation of a new government. Netanyahu would have snared an easy victory.
In weeks to come, whether with Kadima by his side or without Mofaz's party, Netanyahu will try to find the magic formula that enables him to satisfy the ultra-Orthodox while also coming across in the public mind as a leader determined to forge a more egalitarian distribution of the IDF service burden.
He has no hope of coming to terms with the Ashkenazi-Lithuanian part of the ultra-Orthodox world. Hence he is pinning his hopes on Shas, the Sephardi ultra-Orthodox party most of whose male members already serve in the IDF. Netanyahu is hoping that party leader Eli Yishai will provide some sort of life raft to Mofaz regarding the Plesner Committee crisis.
Netanyahu had quite a few opportunities during the past three-and-a-half years to bring then-Kadima head Tzipi Livni and her party into the coalition. With respect to this possibility, he told his associates: "My government is homogeneous. It is a well-synchronized operation, and flows well. All its members walk on their tiptoes so as not to disturb their colleagues. Were I to introduce a large foreign element such as Kadima, I would immediately bring harm to this rare amalgam of harmony."
Asked in the past why she chose not to take Kadima into the government, Livni replied that Netanyahu did not really want her. Then, on May 8 this year, Netanyahu brought Kadima into the coalition, ignoring the rationale that had served as his guide in the past.
If Mofaz is forced to quit the government, he will at least have something to cling to during the election campaign. Who would have imagined that an inexperienced MK from the back benches like Yohanan Plesner ("He comes from a good home; he was a swimmer and a member of the Sayeret Matkal commando unit," Ehud Barak said affectionately of him this week ), would be the one to furnish Kadima with precious electoral cargo, saving it from possible meltdown?
Mofaz's associates are threatening that if a solution to the Plesner impasse is not arrived at by Monday, he will quit the coalition. Mofaz is a hard egg to crack: He could still be suffering from post-traumatic shock syndrome, following the media pounding he endured as a result of the sneaky deal he forged with Netanyahu in the middle of the night, joining the government in spite of everything he had said about that beforehand. People who speak with Mofaz swear he has lost his self-confidence.
In the final analysis, everything comes down to politics and personal ego. Yet lurking beyond political ego there are also normative matters of substance, and the report Plesner submitted on Wednesday constitutes the most serious document ever drafted in this country on the subject of ultra-Orthodox evasion of army service. The document encapsulates several long months of work. It seeks to rectify a historical injustice and bring an end to dozens of years of discrimination and favoritism. The document can be improved. All told, however, it represents Plesner's finest hour.
It could also become Netanyahu's finest hour. It is not too late. Should he become convinced in days ahead that his alliance with the ultra-Orthodox actually harms him politically, Netanyahu will renew his bonds with his most trusted political ally - himself. He is too in love with himself to go out on a limb for any other political force.
'I've given an interview'
On Tuesday, Plesner received a phone call from overseas. Defense Minister Ehud Barak was on the line. Of all coalition partners, Barak is the one who has the most to lose from early elections - he could end up without a strong party base and without the most vaunted ministerial portfolio. Two weeks ago, Barak celebrated five consecutive years as defense minister. In addition, he was the hidden yet active matchmaker and best man at the Netanyahu-Mofaz wedding. Hence, he is invested in the Likud-Kadima alliance.
Barak gave Plesner two pieces of advice. First, the defense minister counseled, Plesner should not add anything apart from what had already been leaked about his committee's plan in the media. He should not add new land mines that Barak would have to find creative ways to dismantle after his return home. Second, Plesner should not attack Netanyahu personally, Barak advised. "Uh oh," Plesner exclaimed. "I've already given an interview."
Since his return from the United States, Barak has been dealing mainly with two issues: He has tried to patch things up within the coalition and he has been busy moving his own place of residence to the Shoftim Tower.
It would be an understatement to say that Barak is not thrilled with the default solution, as presented by Netanyahu, that will take effect in the event that the coalition partners cannot arrive at an agreement between themselves: military service for all - an arrangement that would immediately turn 60,000 Haredi men into deserters, embroil the IDF in an inextricable mess, instigate a constitutional crisis and entangle the Defense Ministry in a series of High Court cases.
"Everyone knows that things have to change," Barak has conceded in private conversations. "The ultra-Orthodox know that the situation cannot go on like this. There are, after all, High Court rulings on the issue. An arrangement whereby the Haredim would receive a draft deferment until the age of 28, as their delegates in the Knesset demand, would be a farce. At the same time, the secular population understands that none of these changes can be carried out in a single day."
Barak has added in these private talks that "we cannot turn ourselves into a joke" by persisting with the current situation of automatic draft exemptions to the ultra-Orthodox. On the other hand, he says, "we don't need to engage in an all-out confrontation with the Haredim."
One whale down
Haim Ramon was very busy this week with efforts to save two brand names that have come upon rough times as a result of faulty management: the Hapoel Tel Aviv soccer team, and the centrist political party that Ramon himself initiated, and served as midwife to, together with Ariel Sharon, in November 2005.
At the age of 62, Ramon has not lost his urge to bring about change. As he declared in what became a well-known speech, in the early 1990s, he views himself as being engaged in a never-ending battle to bring suicidal beached whales back to sea.
Mission No. 1 has apparently succeeded for Ramon. Hapoel Tel Aviv, the papers' sports columns announced yesterday, is slated for purchase by a reputable concern. As to the second task, Ramon has only just begun to fight. As a first stage, he has announced his intention to create a new center party that will take Kadima's place.
"I have been meeting with serious people. Very serious, about 20 people, some of them very well known - what are called 'stars,'" Ramon stated this week. "Others are very serious, though not well known. The common denominator linking them is the view that Bibi is a disaster who has to be replaced, and also that he is not some almighty force who cannot be contested. By the way, each one of these people, and I'm not talking about myself," he insists, "would have been able to handle the [2010] Turkish flotilla crisis better than the way Bibi and Barak dealt with it."
Ramon's idea is for there to be two centrist parties, one headed by Yair Lapid, the second headed by someone to be determined in the future. Maybe Tzipi Livni. As the elections approach, the two parties would agree on a single candidate to represent them for prime minister. In Ramon's fantasy world, Ehud Olmert would be acquitted this coming Tuesday in his corruption trial on charges related to the Talansky and Rishon Tours scandals, and a wave of public sympathy would then sweep him the fore as a viable centrist contender for prime minister. If Olmert is not available, then Livni would be Ramon's favorite, and if she isn't up to the task, then he'll find someone else.
Ramon elected to tip his hand about his idea for a new center party because of the current controversy about the Plesner report, and the possibility that Kadima could splinter next week, with seven of its MKs (the minimum number required by law for the establishment of a recognized, new faction ) quitting the party ranks and establishing themselves as one new opposition unit. This new faction would become Ramon's tool in the legislative branch - and you can be sure that Ramon knows how to operate MKs, even if he is a retiree from active politics and a businessman.
"Imagine what would happen were Lapid to have today seven to eight active MKs identified with him. Each Monday he would come to the Knesset for a faction meeting, and direct these MKs, and give media interviews. Would that help or hurt him," asks Ramon, rhetorically.
Yet it's not clear whether Lapid himself believes this would help him. After all, he has distanced himself from veteran politicians. He has yet to grasp that without a few experienced Knesset members who know how to wheel and deal, his party will never get off the ground.
'Basic and genuine'
Many warm words were written and uttered this week about Yitzhak Shamir, Israel's seventh prime minister, who died last weekend at the age of 96. President Shimon Peres, who during the period of Likud-Labor rotation agreements for the prime minister and foreign minister posts in the 1980s would never have uttered a single positive word about Shamir, not even under torture, offered a minimalistic eulogy at the state funeral on Mount Herzl. Peres, it turns out, has red lines he won't cross.
The eulogizer who stood out was Prime Minister Benjamin Netanyahu. Not at graveside, but rather at the opening of the cabinet meeting on Sunday morning. Netanyahu spoke emotionally about Shamir as a leader and private individual, and praised one of Shamir's most well-known remarks: "The sea is the same sea, and the Arabs are the same Arabs."
Netanyahu did not explicitly embrace this adage, however. "With regard to this [Shamir's] statements about our neighbors, [and] about the distinction between the sea and the land," he said, which "unleashed a torrent of criticism at the time, even contempt, today there are of course many more people who understand that this man saw and understood basic and genuine things."
Netanyahu's statements reflect more about his world view than any public address that he has delivered as prime minister. The comments appeared to belie an evaluation made in the past by Ehud Barak, when he suggested that if faced with a choice between Menachem Begin the trailblazer and Shamir the inveterate opponent of peace processes, Netanyahu would pick the former.
Shamir repeated his sentiment about Arabs several times after 1989, with various adjustments. Interviewed by Israel Radio in October 2000, for example, he declared: "The sea is the same sea, and the Arabs are the same Arabs, and Netanyahu is the same Netanyahu. I would not want him to return and serve as prime minister."
Shamir was speaking shortly after the eruption of the second Intifada. Prime Minister Ehud Barak had returned from the Camp David Summit, where he had delivered a far-ranging proposal to Yasser Arafat for a peace agreement; the offer was rejected. The Barak government was about to disintegrate. Barak engaged talks with the Likud's chairman, MK Ariel Sharon, about the formation of a unity government. The political arena and the Likud party braced themselves for Netanyahu's return; he had struck a pose as a concerned private citizen. Opinion polls indicated that Netanyahu would trounce Sharon in Likud primaries, and then defeat Barak in general elections, and in so doing would return Likud to power.
Shamir didn't let the polls confuse him. "A unity government would be better than Bibi's return," he stated in this interview. "Netanyahu made many mistakes in the past, and I don't think he's changed. Such a person doesn't change very quickly. I would strongly recommend to Likud not to take him back."
As fate had it, the two politicians whom Shamir most loathed - and Shamir was a person who did not suffer from a lack of malice - are those who eulogized him on the state's behalf. Had he been given a choice of eulogizers, he would have invited other people.
SUBSCRIBERS JOIN THE CONVERSATION FASTER
Automatic approval of subscriber comments.

NOW: 40% OFF
ICYMI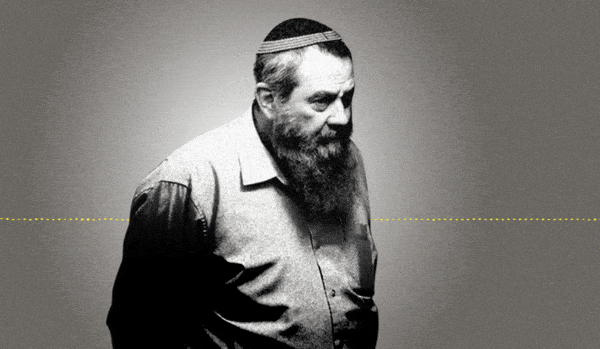 Jewish Law Above All: Recordings Reveal Far-right MK's Plan to Turn Israel Into Theocracy
Why I'm Turning My Back on My Jewish Identity
Down and Out: Why These New Immigrants Ended Up Leaving Israel
The Reality Behind 'The White Lotus' Sex Work Fantasy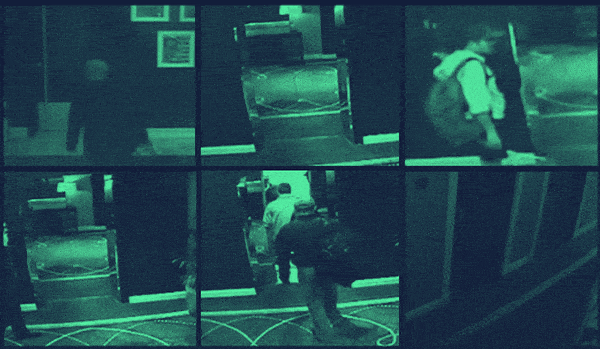 This 'Dystopian' Cyber Firm Could Have Saved Mossad Assassins From Exposure
Comeback Kid: How Netanyahu Took Back Power After 18 Months in Exile