Controversial 'Jewish Imam': Islamic Brotherhood Rise in Egypt Endangers State of Israel
French Muslim leader Hassen Chalghoumi attending Democracy and Religion forum in Tel Aviv to share his thoughts on the Holocaust, women's rights and 'wretched Arab nationalism.'
He is a Muslim leader, yet he supports the French law that bans women from wrapping themselves in burqas. He denounces hatred of Jews, and he also recoils from the mingling of religion and politics, as well as from "wretched Arab nationalism." He supports revolution in his home country, Tunisia, though right now he says that mosques there have "turned into hostages held by extremists."
In an interview with Haaretz, Hassen Chalghoumi explains why he finds it important to visit a monument in Drancy that memorializes Jews who were sent to concentration camps; he also describes how his opponents relate to him, and why his life has been threatened.
Chalghoumi, 40, is a prominent voice calling for intra-religious dialogue in France. He served as the imam of the Drancy Mosque outside of Paris, and today he is president of the Council of Imams, a body established in 2009 to represent Muslim citizens of France in the country's political arena (Many Muslims in France have been reluctant to acknowledge the council's authority ). Next week he will take part in the "Democracy and Religion" forum to be held at Tel Aviv's Habima Theater. The forum will be held for the second time, under the auspices of France's embassy in Israel and the L'Institut de Tel-Aviv. Featuring religious figures, writers, journalists, thinkers and artists from France and Israel, the event is also supported by Le Monde and Haaretz, as well as the radio station France Culture. The forum will address issues on the public agenda of both countries, related to the general topic of coexistence between religion and the values of secular democracy. Among other subjects, participants will discuss the status of women in a period when extremist religious movements are gaining strength, and ways in which the secular majority defends the rights of religious minorities (or fails to protect those rights ).
As a member of a religious minority and as a moderate liberal who calls for intra-faith dialogue, Chalghoumi says he has faced death threats and harassment. He lives under heavy security protection; radical Islamic activists threaten his life, he says, as well as those of his family members. At one point, extremists broke into his home and caused damage to it, according to Chalghoumi. Claiming that he has no right to represent France's Muslim population, Chalghoumi's opponents deride him as the "Jewish imam."
A native of Tunisia, Chalghoumi left his country as a teenager and continued his religious studies in Damascus and Pakistan. "In those days, nearby Algeria was swept up by religious extremism and there were a number of murders in that country caused by religious and ethnic tension," he explains. "That led me to have doubts and thoughts about religion. I wanted to study and learn why this [extremist violence] occurs, what the reason is for religious-based nationalism and violence. I visited countries that neighbor my native Tunisia, and these visits stimulated my desire to study. In 1987, I heard about how a mother and her child were murdered because she was suspected of adultery. That shocked me, and apparently influenced how I acted in the future."
Chalghoumi's comments on the Arab Spring focus on his home country, where the regional events began. As he sees it, the impetus for the revolution in Tunisia was a desire to change the country's political realities; however, he warns, "such events always come with a risk. The protesters who took to the street demanded social justice. Nobody in Tunisia wanted to establish an Islamic political party; the initial protesters in Tunisia combated corruption, and they called for democracy and civil rights."
The ousting of Tunisian President Zine El Abidine Ben Ali resulted from popular protests, and not from any action taken by an Islamic group, Chalghoumi points out. However, the president's removal created a political vacuum; and, Chalghoumi claims, "the people were stunned," particularly when the government allowed the president to flee.
According to Chalghoumi, such circumstances, marked by widespread disbelief and a power vacuum, set the stage for the rise of extremist Islamic parties and the return of religious leaders such as Muhammad Ranushi (who had been in exile ); these Islamic groups had for years thrived in Western countries, particularly in France, and received financial aid from Iran and Qatar. Chalghoumi says "France and other Western countries were at the time focused on the war which erupted in Libya, and so efforts to deal with Islamic extremism in Tunisia came too late." Chalghoumi traveled to Tunisia immediately after the revolution, visiting mosques, as a well as a synagogue in the capital, Tunis. "Suddenly I didn't recognize my native country," he recalls. "I was stunned by the extremist, humiliating statements made about women, Jews and the West. Clearly, these statements are not supported by everyone in Tunisia, but the minority captures vast attention. Tunisia has moved many years backward. The mosques have been taken hostage by the extremists. Women are frightened. Journalists feel threatened. These are alarming portents."
Chalghoumi does not mince words when he talks about Egypt. "The Islamic Brotherhood calls for war," he says. "When they take power, clearly you don't have a future, as Israelis. I have considerable experience with the Islamic movement. Its members are very determined. As they see it, Israel and the West are enemy heretics. The point here is that religion should not be involved in politics and government."
Chalghoumi, who studied for a time in Damascus, remembers Syria as a country of coexistence and toleration. In the past, he insists, Christians and Muslims in Syria lived together harmoniously. What has brought about the current crisis of massacres caused today by Syria's government? As Chalghoumi sees it, the problems in Syria began when Damascus moved closer to Tehran, and the country began to condone Shi'ite rites and traditions, such as the institution of "temporary marriages" (a widespread Shi'ite practice, common among devout Shi'ite Muslims on pilgrimages, by which a man weds a woman for a day, week or month ) which had never been part of Syria's cultural or religious fabric. Chalghoumi views practices such as temporary marriage as an affront to the honor of women. Al-Qaida and Hezbollah operate in Syria, Chalghoumi notes, "and the people of Syria pay the price for their activity."
Responsibility to remember
For years, Chalghoumi served as imam at the mosque in Drancy, a town into which Jews from Paris were quartered before being sent to concentration camps during the Holocaust. As imam, and subsequently as president of the imams committee in France, he took steps to explain to local Muslims what happened at Drancy during World War II, and to teach them about this part of Jewish history.
Chalghoumi was not always aware of the dimensions of the Holocaust. "One day I walked along a street in Drancy and I saw a railroad car," he relates. "This was one of the railroad cars used to transport Jews to the camps, but I wasn't aware of that. I had heard about the Holocaust. In Tunisia, we knew what the word Holocaust meant, but we didn't know anything about the event's details. That was the result of wretched Arab ultra-nationalism; it stems from intense hatred of Jews that is caused by the mingling of religion and politics. Then I met someone who explained to me what this railroad car was used for, and who told me the story of the expulsion of local Jews. I went home and looked for information on the Internet. I read, and was shocked and disturbed. The numbers, the story - it all stunned me."
In 2006, Chalghoumi attended a ceremony held at the site of a monument erected in memory of Holocaust victims. This was the first time an imam took part in such a ceremony. "I came with other Muslim worshippers," he says. "We were about 50 people, and the group included women and young people. The person who conducted the ceremony announced that the imam of Drancy would say some words. I had prepared some written remarks, but I tossed them away. I didn't need them. I spoke straight from the heart. I spoke as the imam of Drancy, as a human being and as a father who loves his own children."
Chalghoumi adds that, "today, when I visit this site with my wife and children and recall the history, I tell myself that the whole story is inconceivable - what the Nazis did at the time to this minority, to the Jews, they could have done as well to Muslims. This memorial site has deep importance for me, and it imposes responsibility, responsibility to remember. As long as we do not forget this story of the expulsion, religious minorities in Europe will be safe."
Chalghoumi spoke with Haaretz about what he sees as the rise of racism and hatred in Europe (for instance, in Greece ), and explained that this trend reinforces the obligation of Muslims to acknowledge Jewish history. "I've heard statements made by the crazed Holocaust denier, Mahmoud Ahmadinejad, and in response I called on Muslims around the world to respect the facts of Jewish history," he says. Chalghoumi adds: "Today I am active with young people, and try to spread this message. And I try to convince them that the future can be brighter. ... After all, France and Germany fought one another for years, and today they live together harmoniously."
Chalghoumi says that other imams who visit Drancy accompany him to see the Holocaust memorial site. He even brought to the site a television crew from the Al-Arabiya network, and claims that this was a groundbreaking event. "Seven million people viewed the Al-Arabiya report," he notes.
Chalghoumi works together with the Jewish community and Drancy municipality "in order to ensure that these [Holocaust] events are not forgotten, and in order to strengthen minorities."
"We are witnessing today the rise of hatred and racism," he says. "As human beings, spiritual leaders, learned people, we have an obligation to fight against this trend," Chalghoumi opines.
Asked whether Muslims in Drancy object to his participation in the forum in Israel, Chalghoumi replies: "Not everyone in Drancy opposes my positions. Yet some have posed threats to my life and attacked me. My home was broken into, and the marauders damaged articles in it. These are people who are blinded by hatred."
Yet Chalghoumi maintains, "We cannot raise our hands in surrender. We have to continue with our work. In the end, this violent minority will not have the final word; I will continue to struggle actively against racism and extremism."
SUBSCRIBERS JOIN THE CONVERSATION FASTER
Automatic approval of subscriber comments.

NOW: 40% OFF
ICYMI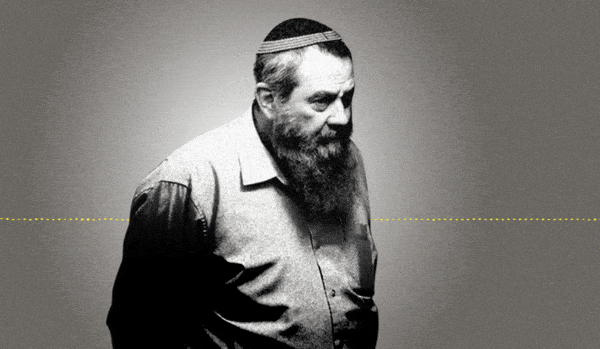 Jewish Law Above All: Recordings Reveal Far-right MK's Plan to Turn Israel Into Theocracy
Why I'm Turning My Back on My Jewish Identity
Down and Out: Why These New Immigrants Ended Up Leaving Israel
The Reality Behind 'The White Lotus' Sex Work Fantasy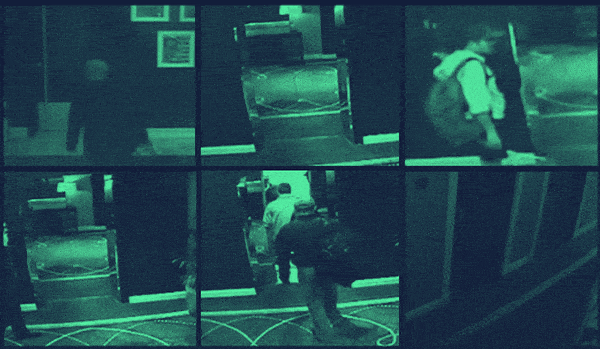 This 'Dystopian' Cyber Firm Could Have Saved Mossad Assassins From Exposure
Comeback Kid: How Netanyahu Took Back Power After 18 Months in Exile