Mystery Surrounds Righteous Gentile Who Saved Dozens of Jews
Since Kibbutz Yad Mordechai agreed to bury Wladyslaw Kowalski - a Righteous Gentile who saved 49 Polish Jews in the war - in its cemetery in 1971, virtually no one has visited his grave and mysteries surrounding his life abound.
The body of Polish Col. Wladyslaw Kowalski lay in the morgue of Ichilov Hospital in Tel Aviv for five days. Nowhere in the country could a cemetery be found that would agree to his final request to be buried "alongside Jews." The rabbinate was unwilling to compromise on its principles so that a Christian could be buried in a Jewish cemetery. The fact that he had been declared one of the "Righteous Among the Nations," who had saved some 50 Jews during the Holocaust, among them his future wife, was not sufficient to change that decision - nor was the fact that during World War II he had himself circumcised as a sign of identification with the Jewish people.
Finally, a solution was found. As the Haaretz correspondent in the south reported, on February 10, 1971, "a rescuer of Jews during the Holocaust was laid to rest at Yad Mordechai." With the intervention of Yad Vashem and Rabbi Yedidya Frenkel, then chief rabbi of Tel Aviv, who wanted to prevent "humiliation of the deceased" - Kibbutz Yad Mordechai agreed to allocate a plot to the obscure Polish officer, though he had never set foot there. (The kibbutz is named in honor of Mordechai Anielewicz, the leader of the Warsaw Ghetto uprising. ).
Last February, on the anniversary of his death, Vered Bar-Semech, the director of the Yad Mordechai Museum, visited his grave. Her father, Artek Weineman, had been responsible for helping to arrange for the burial there 41 years ago. Since then, she reports, no friend or relative of Kowalski's has visited the grave or contacted the kibbutz.
"I am a daughter of the kibbutz, I live and work here, but I didn't know anything about this story," says Bar-Semech. "All these years I knew there was such a grave here, but I didn't pay much attention to it. Nor had anyone touched the archival materials we have about this person."
Wladyslaw Kowalski's grave is located between those of two Holocaust survivors. One is David Jakobowicz, a native of Poland (whose brother is a member of Yad Mordechai ), who survived World War II, but died in the fire at the Jewish community's old-age home in Munich in 1970. Six others were also killed in that blaze. To this day, the person responsible for the deed has not been caught, but it is thought that it was one of a series of acts of terror committed by Arabs against Jewish sites at the time.
Engraved on Kowalski's tombstone is the image of the medal he received from Yad Vashem when he was awarded the title of Righteous Among the Nations. Beneath it is inscribed: "He risked his life to save Jews during the period of the Holocaust and the heroism."
"We know the end. The end is here," says Shira Rubinstein, a guide at the Yad Mordechai Museum. "But what happened before this? What happened to his family? Where are they? Why was contact with the kibbutz cut off? About these things we have no idea."
Wladyslaw Kowalski was born in 1896 in Kiev in Ukraine. He studied in Saint Petersburg where, in 1915, he completed a degree in agronomy engineering. Before he could find work in the profession he enlisted in the Polish brigade that fought the Russians for Poland's autonomy. In 1917 his parents, who supported Polish independence, were killed by the Bolsheviks. After World War I, he joined the Polish army, in which he served until 1935, when he retired with the rank of colonel. Even then he was known for his positive attitude toward Jews, which was not typical among the Polish officer class. After his demobilization, he became a representative of the Dutch electronics firm Philips in Warsaw.
When Nazi Germany invaded Poland, on September 1, 1939, Kowalski headed the brigade that defended Warsaw. When his commander ordered him to surrender, he refused and continued fighting for another two weeks. After that he was arrested by the SS and taken to a prison camp with thousands of other Polish officers. Thanks to his work for Philips, he was ultimately released. Between 1940 and the end of the war he rescued about 50 Jews.
The first of them was Borel Bruno, a sick and hungry 17 year-old, who was wandering the streets of Warsaw outside the ghetto. In the summer of 1940 he encountered Kowalski and said: "I am a Jew." Kowalski took him home, looked after him and acquired a forged Polish passport for Bruno, as well as arranging a place for him to live and a job at the Philips plant. Because of this assistance, Bruno survived; after the war he moved to Belgium.
Moans from a ruin
In August of 1941 Kowalski heard moans as he walked past a ruined building in Warsaw. From the building emerged a lawyer named Phillip Rubin, starving and frightened, who begged for help; his brother and sister were also inside the building. Kowalski took them all to his home. His work at Philips also entitled him to a pass to enter the Warsaw Ghetto, which he used in order to save Jews and smuggle in medicine and weapons. In 1943, for example, he helped Leah Bucholtz, whose husband had been killed by the Germans, leave the ghetto with her son and find refuge in the home of a Polish woman. That same year he also brought seven other Jews out of the ghetto and found hiding places for them.
In November 1943, he brought the Rosen family of four out of the ghetto in the city of Izbica, in the east of Poland, and brought them to safe haven with a friend in Warsaw. He also hid Jews in his own home and provided financial assistance to 12 to 15 others, for whom he organized hiding places in homes of acquaintances. Kowalski was interrogated by the Gestapo several times on suspicion of having helped Jews, but he never divulged information about those whom he helped. During the four months prior to the end of the war, Kowalski himself hid with 49 Jews in a bunker, with barely any food and water.
After the end of the war, he worked at the Polish Ministry of Agriculture. In 1947 he married Leah Bucholtz, whom he had rescued four years earlier. A decade later, they immigrated to Israel with her son.
"I admit I saved only 49 Jews," said Kowalski in 1961, when he addressed a conference of immigrants from Poland in Tel Aviv. "I did not do anything special for the Jews and I do not consider myself a hero. I only did my duty as a human being toward people who were persecuted and tortured. I did not do this only because they are Jewish, but rather I helped every persecuted person without regard to race and origin."
In 1963 he was awarded the title Righteous Among the Nations. One of the testimonies submitted to Yad Vashem supporting his candidacy stated: "Mr. Kowalski saved many people through supreme personal sacrifice, of course without any monetary or other recompense. He worked and he devoted his salary to feeding or clothing the Jews he hid in his home. As the director of a firm in Warsaw, during the whole course of the war he did not allow himself to buy new clothes, he walked in torn shoes and he preferred to devote his income to saving people."
Kowalski never succeeded, however, in putting down roots in Israel. When he arrived, he was already 61. According to another source, his wife left him several years later. According to other testimonies, the two had a daughter together. He worked for his living at a neighborhood grocery in a town outside Haifa, and later at a part-time job in the documentation department at Yad Vashem. For a while he lived in Bat Yam, south of Tel Aviv.
He spent the last part of his life at a convalescent home in Gedera, southeast of Tel Aviv. Shortly before he died, he requested: "After my death, do not distance me from the Jews. Bury me among them."
The anger felt by Artek Weineman, secretary of Kibbutz Yad Mordechai, over Kowalski's treatment after his death by the state and authorities was evident in the eulogy he gave:
"With mixed feelings we agreed to the request (to bury him at the kibbutz ). On the one hand we saw this as our obligation toward this individual to agree to this request. On the other hand, we asked the hurtful and insulting question: Why has this person, who did so much for the Jews, not been laid to rest in a central locale where the survivors can visit him and honor the memory of this man? They have been too small to appreciate and understand the sublime motivations of this man, who risked his life in order to save the lives of tens of Jews from the preying claws of the Nazi animals. However, we are angry at those whose obligation it was to pay full respects to this person after his death and who saw it as an appropriate time to humiliate him in the eyes of the civilized world and his family.
"It is an honor to us that Kowalski's body rests in the cemetery of our kibbutz. His wonderful character and his great deeds will serve us and our children as a symbol of the good and the pure in the human race and will reinforce in us the belief and the hope that brotherhood of nations will ultimately overcome racial hatred and brutal nationalism."
Of the 25,000 Righteous Gentiles, as they are sometimes called, only some 100 chose to immigrate to Israel. Some are buried in the Kiryat Shaul Cemetery in Tel Aviv. Others, among them some whose remains were brought here after their death, were buried in Christian cemeteries.
Many questions remain open today, 41 years after Wladyslaw Kowalski's burial. What happened to his wife? What became of her son from her previous marriage, who in one source relating to Kowalski is named Moshe Vardi, and in another Michael? Where is his daughter? Why did the family not maintain contact with the kibbutz that buried him, and why have none of its members visited his grave?
"We don't know anything, anything," says Bar-Semech. "Even when it seems we have a lead, it unravels."
"We've looked for the name 'Kowalski' in every possible direction, but maybe it was Hebraicized or changed," adds Rubinstein. "There are many Kowalskis in this country, but we still haven't succeeded in finding the right one.
SUBSCRIBERS JOIN THE CONVERSATION FASTER
Automatic approval of subscriber comments.

NOW: 40% OFF
ICYMI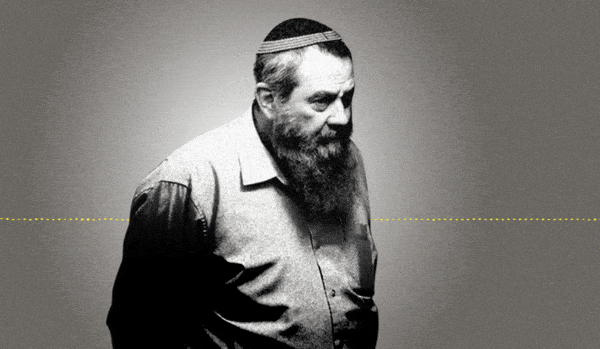 Jewish Law Above All: Recordings Reveal Far-right MK's Plan to Turn Israel Into Theocracy
Why I'm Turning My Back on My Jewish Identity
Down and Out: Why These New Immigrants Ended Up Leaving Israel
The Reality Behind 'The White Lotus' Sex Work Fantasy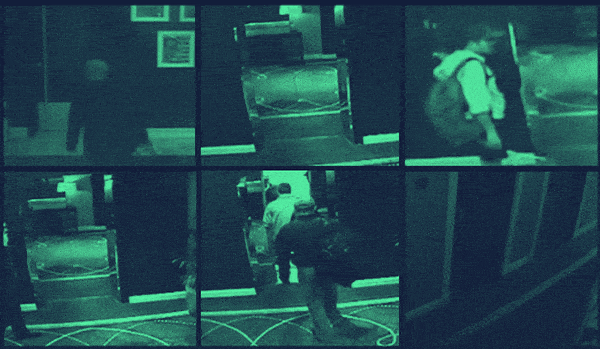 This 'Dystopian' Cyber Firm Could Have Saved Mossad Assassins From Exposure
Comeback Kid: How Netanyahu Took Back Power After 18 Months in Exile