Divert Funds From IDF to Shakespeare, Says Israeli Translator
Hebrew culture is lacking a basic measure of civilization - sufficient translations of classic works - and money should be diverted from sources as crucial as security and urban renewal, says translator Aminadav Dykman.
Aminadav Dykman began work on his Baroque poetry anthology decades ago - before the days of computers, although he can't say precisely when. "You find some note, I don't write dates on them, so you look at how yellowed the paper is and that's how you know it is old," he says.
That anthology of Hebrew translations was recently published as "Barocco: Mishirat Eiropa Ba'mea 17" ("The Baroque: An Anthology of European Poetry of the 17th Century" ). It contains translations of poetry from Italy, Spain, Germany, France, England, Poland, Russia and Croatia, thus demonstrating that Baroque was a pan-European poetry phenomenon. The book was published by Carmel Publishing House with support from the Israeli Center for Libraries.
Dr. Dykman is chair of translation studies at the Hebrew University of Jerusalem and a member of the Academy of the Hebrew Language. He is one of Israel's most prominent translators, and his father was translator Shlomo Dykman. "Classic world literature is falling into a black hole," he says. His new anthology is not meant to be didactic, he says. Rather, he hopes it will spark readers' curiosity.
"This is interesting poetry by people it is best not to begin ranking. It also contains works by people who are complete unknowns, but they cover the big topics and write excellent poetry. One example of this is the sea captain 'James,' whose book apparently inspired Samuel Taylor Coleridge and his 'Rime of the Ancient Mariner.' Four members of this captain's crew were killed and he writes elegies for them. Remarkable."
Dykman says all the poems in this book are connected, even though they were written in different languages in various places. "You might say that all of Europe was in the same mood, for instance regarding the perception of life as theater," he says. "For a long time, this poetry was forgotten and disparaged, because it was thought that these gentlemen were overly preoccupied with riddles and excessive erudition, which is not poetry. In England they were dubbed metaphysical poets. This was not a compliment."
Dykman believes that if he knew more languages, he would have been able to find examples of Baroque poetry in every country and language.
"It is pan-European, that is what matters to me," he says. "It is also what interests me. There is no doubt that a Dutch poet would have understood a Spanish poet perfectly on this subject, and same for a Polish poet. Russia is another story, because it got there later."
Dykman says Hebrew readers familiar with Medieval poetry also would have no trouble understanding Baroque works. "There are all sorts of important, central motifs that appeared in our Medieval poetry even earlier," he says. This is because people traveled a lot and learned from each other. "They went on journeys. How did the Renaissance spread? All these things worked in a similar manner."
Translation is interesting for reasons that go beyond the content, says Dykman. "What is content? Content is the basic level. There is complexity, there is style. How do you convey style? That is the job."
How do you convey style?
"Make an effort and hope that you've succeeded. You have to make decisions. Let's say you are told that a poem is the song of a generation. So it's not an issue of what's written, but rather the grandeur. Or, if certain parts contain complex thoughts, you have to convey that. This is a serious matter that goes far beyond rhyming."
This book could have been endless, he says. "If there were a publisher in some crazy world who had said, 'Do as many volumes as you like,' I don't know when I'd get tired of it."
But there are no crazy publishers.
"We are a terribly retarded culture."
We Israelis?
"We Hebrews. It wasn't part of our game for most of our existence. I always tell my students to check out how far back our books go. Suddenly there are black holes. Nothing for 300 years."
Shtetl rule
Dykman indeed believes Israeli culture has a serious problem.
"For us, translation occupies a place that it does not occupy elsewhere, because we are still awfully ignorant," he says. "Any time you make a list of canonical books, you'll either find that some things haven't been translated into Hebrew, or you'll find yourself saying, 'What took so long?'"
The Russian-Jewish linguist Roman Jakobson would regularly pose certain questions when he met people from other cultures, according to Dykman. "He would speak with some Albanian, and ask seven questions. For example, 'Has Homer been translated?' If it hasn't been translated, that's a sign that your people are not civilized."
Dykman cites Shakespeare as an example of Israeli ignorance.
"They still haven't translated all of his writings. How can this be? Theaters have not put on productions of everything, and anything that hasn't been translated for theater, who will pay for it? The complete works of Shakespeare have not been translated into Hebrew yet. There are lots of translations of his sonnets, but where are all the plays? Where are the poems? Nowhere. The same goes for Pierre Corneille. Or regarding Elizabethan theater, is anyone going to commission Meir Wieseltier to translate Ben Jonson? No."
Things aren't much different regarding poetry: Dykman rattles off a long list of texts that have not been translated into Hebrew. "For example, 'Jerusalem Delivered,' the great epic by [Italian poet Torquato] Tasso, or Russia's 19th- and 20th-century poetry, aside from that of Pushkin and Lermontov. There is something called the enterprise for the translation of great literary works [at the Israeli Center for Libraries]. I am a board member, and not only are they letting it dry up, I can't understand how those who dole out money aren't dying of shame on the spot. How could any person with a mediocre theater project trump me and my colleagues?"
While the 2011 [state] theater budget was NIS 79 million, the annual budget for translating great literary works is around NIS 500,000, he says.
Nowadays, publishers need financial assistance to translate great literary works, because they don't pay off otherwise, says Dykman.
"You won't make money, that's for sure," he says. "For a long time I saw myself as an enemy of the publishers, I thought they were all thieves. Now I believe they should also be allowed to get by; give them financing. With all these enormous budgets, it's high time that somebody realized that this is far more important than dozens of other things. Reissue translations. Where are all the classics? Nowhere. Even translations of [poet David] Frishman. There are people in their 20s, maybe they'll like it. So many people worked here and everything is now gone."
Dykman complains that nobody commissions translations, and that translators have to chase down funding; they have to initiate everything themselves. "There is an entire field of classics that must exist," he says. "They can't tell me there is no money. The money is there. So don't call it assistance, just pay for it. Cover the publisher's costs so this fight between publishers and translators stops," he says.
The way things are handled at the moment, he says, reminds him of the running of a shtetl. "The word commercial should be used for things that are commercial. There whatever happens, happens. But how many translators are there? Let them increase the budget six-fold, it's not the moon."
"The literary community isn't all that collegial either," he says. "There have always been two forces at work: private initiative and collective initiative, and you could hope that within the framework of general cultural engineering, the organized initiative would come out on top. But not in the shtetl.' That means that there is no longer this thing called a literary republic, and that is serious."
Even though he understands the publishers, Dykman does not intend to back them. "The publishers are in a tough spot, but I give them all the same answer: 'When you were better off you didn't pay me more, so now that you're crying, it's like the Israeli farmer - if there are no tomatoes this year then suddenly I'm his partner; when he was profiting, I don't recall us being partners.' That is what's called partners in losses. I know it sounds horrific, but as far as I'm concerned let there be a state publishing house, I don't mind. A national printing house. This is a national project."
Yes, but what is it compared to the defense budget?
"One training session for the Artillery Corps and I've got four Shakespeare plays. And yes, I too want a strong army to protect me. If [Mayor Ron] Huldai gives NIS 400,000 a year to Tel Aviv writers for translation projects and postpones renovating a street for four years, that doesn't strike me as terrible."
You're part of the elite. People who live on that unrenovated street may not be so enthusiastic.
"I have a question for them: Are you willing to make a deal? They'll pave your street in gold, but your son will never go to university. Would you take it? No concerts, no books, nothing, but the street will be gorgeous. That's the deal. I think that the number who'd agree to this would make a for very small neighborhood."
Maybe people are trusting that the translators are doing the work in any case.
"But they're not, because even people who care have their limits. The math is simple, it's the math of the horse that was accustomed to not eating. You're always better off with a healthy horse. Any one of my colleagues, if he had been treated well, could have made you 10 times more than you've made from him until now. Either there is such a thing called Israeli culture or there isn't. Make up your mind."
He adds: "I'm not saying that everyone has to buy this book tomorrow because that's what we decided. That is something from the 1950s, it's bad. I prefer that anyone who isn't interested not touch it. But they need to let us do the work."
ICYMI
Ken Burns' Brilliant 'The U.S. and the Holocaust' Has Only One Problem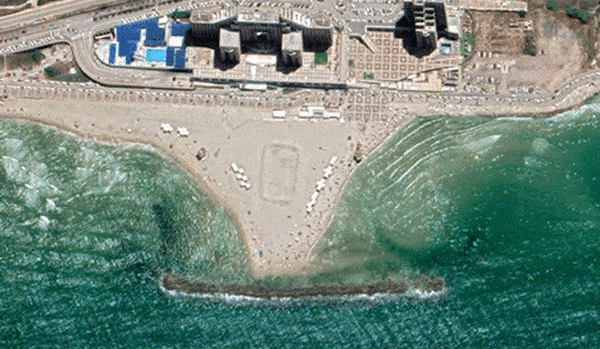 Facing Rapid Rise in Sea Levels, Israel Could Lose Large Parts of Its Coastline by 2050
As Israel Reins in Its Cyberarms Industry, an Ex-intel Officer Is Building a New Empire
How the Queen's Death Changes British Jewry's Most Distinctive Prayer
Chile Community Leaders 'Horrified' by Treatment of Israeli Envoy
Over 120 Countries, but Never Israel: Queen Elizabeth II's Unofficial Boycott