Tales of a Nuclear Family
Many years after his death, it emerged that Max Eitingon had funded part of the activity of the Communist Party in Palestine.
Max Eitingon was a physician and psychoanalyst who worked with Carl Jung and later on with Sigmund Freud. Eitingon was born in Mogilev, White Russia, in 1881, the son of a wealthy fur merchant who conducted business around the world. From 1910 onwards Eitingon practiced in Berlin; during World War I he treated victims of shell shock, among others. In a photograph from that era, Eitingon looks the way many of the Jewish professors in Germany looked back then: balding, his round spectacles fitted in a slender metal frame, a massive proboscis emerging from above a black mustache. The head sits like a ball inside a starched collar, decidedly uncomfortable. He seems only uneasily to have brought a shadow of a smile to his lips.
In the 1930s, Eitingon settled in Jerusalem, where he founded the Institute of Psychoanalysis, which exists to this day, and took his place among the social elite of Rehavia. In the small Central European community where everyone knew everyone else, word was that he was a womanizer. He died in 1943.
In 1938 Eitingon's name got mixed up in the trial of a Russian folksinger, Nadezhda Plevitskaya, who was charged in Paris with collaborating with the Soviet secret service. She said under interrogation that Eitingon had financed her activity from Jerusalem. The story gave rise to a juicy scandal of the kind that made the British Mandate days so colorful; Haaretz, too, covered the story.
Eitingon denied everything, and the allegations against him were not substantiated. But the suspicion that the distinguished doctor from Rehavia was a communist spy has refused to go away. This is thanks to, among other things, two Israeli historians, Isabella Ginor and Gideon Remez, research fellows at the Truman Institute of the Hebrew University in Jerusalem. The duo specialize in researching the Soviet Union's subversive activity in Palestine. They rely on Soviet documents and other sources, and carefully add one detail to another with the assiduousness of a detective. It is not easy: Progress is slow, from one year to another, from country to country, from archive to archive, but it looks like the journey leads to a story that sets the imagination on fire.
Ginor and Remez are about to publish another chapter in this drama, and it is more incredible than its predecessors: It turns out that Max Eitingon's wife, Mirra, had been in her youth a well-known theater actress in Russia, and was married to a journalist by the name of Boris Khariton, likewise a Jew. The couple had a son named Yuli. Yuli Borisovich Khariton is considered the father of the Soviet atomic bomb. Khariton knew that his mother was living in Jerusalem, but both he and the Eitingons did their best to play down their connection. Contact between them was rare and quite often only indirect.
Scandalous drama
Ginor and Remez's article is about to come out in the Journal of Modern Jewish Studies, published by Oxford University. The authors believe that somebody removed Khariton's name from Eitingon's private archive, which is held in the Israel State Archives in Jerusalem and part of which is off-limits to scholars.
Mirra Birens - that was her stage name - was a famous star in Russia, among other things thanks to her performance in Maurice Maeterlinck's play "The Blue Bird." In Moscow she acted in the theater company run by the great Constantin Stanislavski. It seems that at a certain stage she cheated on her husband, Boris Khariton. One day, in 1907, Khariton surprised her and her lover, pulled out a pistol and shot the lover. That put an end to their marriage. The scandal that ensued inspired a play that Max Reinhardt put on in Berlin.
It is unclear where Birens met Max Eitingon, whether in Berlin or Moscow. Either way, Eitingon had actually wanted to marry another woman, Anna Smeliansky, who was the sister of the writer and farmer Moshe Smilansky. Anna turned him down, but introduced him to her good friend Mirra.
Before he decided to marry her, Eitingon consulted several people, among them his acquaintances Asher Ginsberg (aka Ahad Ha'am ) and Sigmund Freud. Freud disliked Mirra: She has "the nature of a cat," he wrote the author Arnold Zweig. The wedding took place in 1913; Mirra joined her husband in Berlin, where she became well known in part for the many celebrities she hosted at her home. She left her son Yuli behind in Russia. Fifteen years went by before they saw each other again. "I cried a little when she left," Yuli Khariton would say later. He was also forced to part from his father, who was banished from the Soviet Union because of his liberal views.
Yuli, whose friends called him Lusia, did well in his studies. In 1926 he was sent to do a doctorate at Cambridge University. On the way there he stopped at the Eitingons in Berlin. Yuli liked his stepfather; Eitingon sent him money. Upon completion of his studies Yuli once again stopped off in Berlin. Eitingon took care to downplay the visit. He made a special effort not to let Freud hear about it, knowing that the psychoanalyst was a big gossip, and couldn't keep a secret.
Once he was home Yuli Khariton went into nuclear research. In 1939 he published an article in a Soviet newspaper titled "Uranium: The Energy of the Future." His father, Boris Khariton, published the piece in a newspaper he edited in the Latvian capital of Riga, where he had ended up. After the USSR occupied Latvia in 1940, the father disappeared, probably into the Gulag network of labor camps.
As Yuli Khariton advanced in his scientific career, his rivals multiplied, but despite the fact that he was a Jew of bourgeois origin who had studied in England, and whose father was apparently liquidated because of his political positions - he was permitted to advance, which was no small thing. Indeed, there is evidence that the head of the NKVD secret service, Lavrentiy Beria, personally vouched for Khariton's reliability and that Stalin himself approved his continued employment on the nuclear project. Beria knew that Khariton's mother lived in Jerusalem; he, for his part, naturally tried to minimize that fact.
This family drama, so Jewish, comes across as part of a bigger story that centers on the global fur business of the Eitingon family. Max's cousin ran the family business in the United States, having fled the Moscow branch during the communist revolution, and was mysteriously allowed to move between Moscow and New York, as if the revolution never happened, as if Stalin's reign of terror wasn't taking place. The family business yielded millions; part of its fortune came into Max Eitingon's possession while he was still in Berlin.
Despite a recommendation from Freud, Eitingon failed to get a position at the Hebrew University, but in Jerusalem as well he was known as a wealthy man. He and his wife Mirra lived on Balfour Street, he collected books and art works, and gave generous assistance to the Bezalel museum.
Communist connections
Researchers Ginor and Remez raise the theory that the Eitingons provided the communists with services in return for which Yuli was allowed to continue living and working in the USSR. In this context they note the fact that Max Eitingon was able to get Mirra's mother out to the West, and that the contact with Yuli was maintained, albeit with difficulty, through his aunt, Mirra's sister, who remained in the Soviet Union. His mother managed to get a gift sent to him for his wedding. In other words, it is possible that "the father of the Soviet atom bomb" was really held hostage, in a sense, by the authorities and that his career was conditioned upon his mother and her husband providing the Soviet Union with services of some kind.
The possibility that members of the Eitingon family in the United States were involved in spying for the Soviet Union was investigated several times in the past and remains open. The extent of their business dealings with the communist regime cannot really be explained without some assistance . Of course it is possible that they merely knew whom to bribe there, and it is possible that they both spied and paid out. Either way, Ginor and Remez assume it is possible that the part played by the Jerusalem psychiatrist and his wife in this rather unclear connection was limited to the role of a treasurer.
Many years after his death, it emerged that Eitingon had funded part of the activity of the Communist Party in Palestine. The novelist Haim Beer, who wrote about the case in the newspaper Davar, had heard about it from Hava Rund, the widow of Shmuel Mikunis, a leader and at one point Knesset member from the party. Ginor and Remez are looking into the possibility that Rund, herself a veteran party member, did housekeeping work for the Eitingons.
At this point we invite another of this drama's protagonists to take the stage, namely Gen. Naum Eitingon, a second cousin of Max's, whose life story is worthy of a Russian novel in its own right.
In 1940, Naum Eitingon, who was in the top echelon of the Soviet Union's secret services, was involved in organizing the assassination of Lev Trotsky, Stalin's rival who had gone into exile in Mexico. Apparently during his stay in the West, Eitingon lay the foundation for Soviet intelligence's penetration of the Manhattan Project, which would yield the American atom bomb a while later. In 1941, Naum Eitingon was stationed in Istanbul, with responsibility for the entire Middle East region. Although he visited Palestine, among other places, there is no evidence of his having met his relatives in Jerusalem during his visit.
In 1945, Naum Eitingon was one of several people put in charge of the Soviet Union's nuclear project; he was considered Beria's man. Yuli Khariton was considered the Soviet J. Robert Oppenheimer. Who knows if the two encountered each other; who knows what was going through their minds, if they saw one another in the labs, at staff meetings or in the cafeteria; maybe they winked at each other. In any event they could not have seen much of each other: In 1951 Naum Eitingon was kicked off the project, as part of the big purge known as the Doctors' Plot. He was reinstated, but in 1953 was removed again, in the wake of Beria's ouster.
Against this backdrop Yuli Khariton's capacity for survival is impressive. He was incredibly cautious. In a personal interview he gave to Pravda in 1984, he mentioned the visit he made to Berlin in 1926, but claimed that he was sent there on a mission from his people. He did not relate that he visited his mother. Mirra Eitingon died in September 1947. His aunt told Yuri that she was buried "not far from the Western Wall." And indeed, Max and Mirra Eitingon are buried on the Mount of Olives. Yuli Khariton died in 1996, at the age of 92. In honor of the centennial of his birth, his image appeared on a Russian stamp.
SUBSCRIBERS JOIN THE CONVERSATION FASTER
Automatic approval of subscriber comments.

NOW: 40% OFF
ICYMI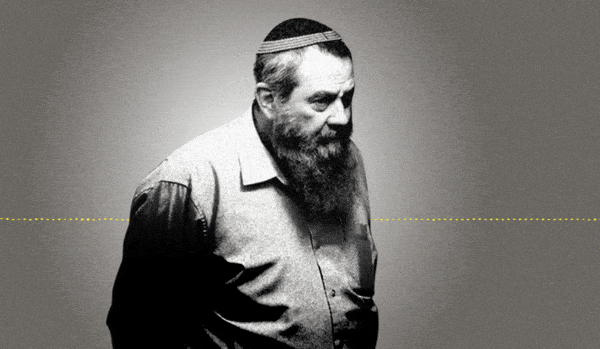 Jewish Law Above All: Recordings Reveal Far-right MK's Plan to Turn Israel Into Theocracy
Why I'm Turning My Back on My Jewish Identity
Down and Out: Why These New Immigrants Ended Up Leaving Israel
The Reality Behind 'The White Lotus' Sex Work Fantasy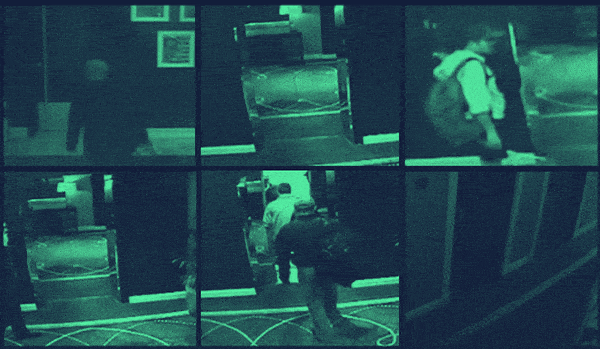 This 'Dystopian' Cyber Firm Could Have Saved Mossad Assassins From Exposure
Comeback Kid: How Netanyahu Took Back Power After 18 Months in Exile