Israel Is More Focused on 'Hasbara' Than It Is on Policy
'Hasbara,' the act or profession of explaining, has become an excuse for not seriously addressing Israel's real problems, and a substitute for policymaking.
Hasbara is one of those wacky Israeli words that defy translation. I say Israeli, because the Hebrew term can be translated - hasbara is simply the act or profession of explaining. But in the world of Israeli politics and diplomacy, hasbara has acquired a much more complex meaning.
Some would say that hasbara is a "laundered word," the term used by David Grossman in his book "The Yellow Wind" to describe innocuous words used by Israelis to cover up inconvenient truths, and that hasbara's true meaning is propaganda. But that equation totally misses the essence. While propaganda is invariably a mixture of half-truths, fabrications and downright lies, hasbara generally employs a highly selective version of true facts.
And though there are those who are deluded enough to believe their own propaganda, most propagandists know they are lying. The practitioners of hasbara - masbiranim - are totally convinced of the veracity of their arguments. Indeed, hasbara is now one of the basic tenets of 21st century Zionism, a veritable act of faith. Alas, it is a total fallacy.
The believers of hasbara are certain that if only Israel could find the proper way to frame their explanations and Israelis were brave enough to explain their case to the world, then surely fair-minded journalists, politicians and ordinary civilians - those not tainted by anti-Semitism, of course - would have to agree that the Jewish State is a shining beacon among the nations. Israel and its supporters must sally forth to the TV studios, the news rooms, on the blogosphere and in twitterverse, spreading the good word, attacking those who spread poison, rebutting and rooting out inaccuracies and calumnies.
The only problem is that for all the money spent by the State of Israel and Jewish philanthropists on the hasbara industry with its array of professional spokespeople, public affairs ministers, delegations of amateur masbiranim let loose on campuses, websites and blogs, and all the Israel projects, campaigns for accuracy and communications and research centers - none of it has ever worked.
The basic attitude of the Western media has not become more forgiving or friendly toward Israel - if anything, the opposite is true. And even if the budgets were increased tenfold and a university founded to educate battalions of hasbara warriors, it will never work.
But hasbara has become in recent years the new Jewish religion and a yardstick for every Israeli action and event. For many Israelis and Jews around the world, the fact that Benjamin Netanyahu is recognized as the ultimate hasbara grandmaster is reason enough for him to be the prime minister of Israel.
Next week, at AIPAC's annual conference, they will applaud in their thousands his rousing, hand-crafted speech, delivered in faultless English. But would any of the assembled Jewish grandees have appointed a PR man as the CEO of their company, no matter what a wizard of his trade he may be?
Like every religion, hasbara is built on a series of myths. Here are three of them:
People are interested in the facts. Just present them in an appealing fashion and they will be persuaded. But the great majority of people are not that interested in facts - they prefer stories. Facts and figures are fun and interesting in very small quantities and are usually absorbed when they serve a wider narrative. The number of rockets fired from Gaza on Sderot, a much beloved factoid on hasbara websites, cannot change the classic underdog storyline that is a powerful and successful Israel surrounding poor, beleaguered Gaza. Neither will genocidal quotes from the Hamas covenant ever compete with pictures of suffering Palestinian children.
And don't expect anything better from the press. The media survives by giving people what they want most of the time: easily digestible stories, and that means uncomplicated narratives.
Plucky, resourceful Israel was a good story when this was a young and poor nation facing incredible odds. A relatively wealthy country with one of the strongest armies in the world will find it harder to get a good-guy typecast in the liberal Western media - no statistics will change that. I think few Israelis would exchange their quality of life and security for a better write-up in The Guardian.
Israel is right even when it is wrong. The hasbara exponents do not deny that occasionally Israel's soldiers commit crimes or that Israeli society has problems. In principle, they are in favor of an open debate on Israel's policies, but the reality is that they have a bunker mentality. Every Israeli aberration is explained away as being a "rotten apple," unrepresentative of the collective.
It's hard to blame them - Israel is unfairly criticized, disproportionately covered and held to often impossible standards by much of the international media. This is not the place to go into all the reasons for this treatment, but the forceful hasbara response is self-delusional and will never change the media's attitude. The fact remains that Israel faces incredible challenges and still has a long way to go before it realizes its founding principles, which aspired to a higher standard than any other country in the region, and they confer on Israel a responsibility to live up to them. Hasbara is a wasteful diversion of resources and attention from that responsibility.
The media is all-powerful, and therefore the battle over its agenda is crucial. For all the whining over the bad rap Israel gets in the media, you would think that the country was isolated, cut off from the civilized world. But the facts on the ground prove the opposite - as Israel has been pilloried in the media, its international situation has only improved. In recent years Israel has been accepted to the OECD, its credit rating has crept upward while many other Western economies have been downgraded, tourism is booming, technology giants open up research centers here and new markets in the East are opening to Israeli products. And it's not only the American administration that continues to favor Israel. The number of foreign governments eager to sign economic, technological and cultural agreements with Israel has grown exponentially.
Despite the success of the BDS ("Boycott, Divestment and Sanctions" ) movement to convince a few musicians to cancel their Israeli concerts and one British academic union's on-off boycott of Israeli universities, top-bill performers are arriving in unprecedented numbers and the level of local academia is recognized by the most prestigious awards. We journalists may be influential and sometimes we succeed in setting the agenda, but there are so many other factors that determine foreign policy and economic relations.
These are but some of the myths which underpin the false religion of hasbara. But it is not only a waste of valuable time and resources. Hasbara has become an excuse for not seriously addressing Israel's real problems. It is a substitute for policymaking. The focus on hasbara is becoming a threat to Israel, since it serves as a diversion from confronting the other threats.
To use another wacky Israelism, hasbara is a chaltura, an amateurish diversion, a poor excuse for a real job. Statesmanship is what Israel needs.
ICYMI
Ken Burns' Brilliant 'The U.S. and the Holocaust' Has Only One Problem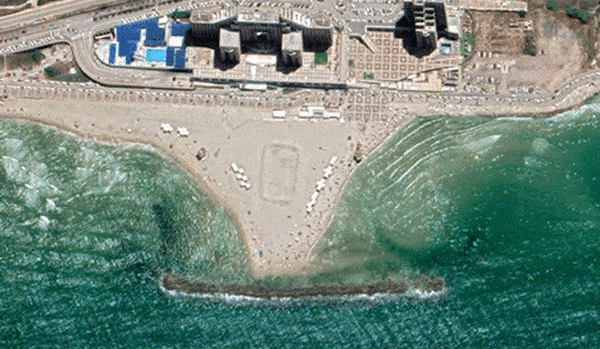 Facing Rapid Rise in Sea Levels, Israel Could Lose Large Parts of Its Coastline by 2050
Lapid to Haaretz: 'I Have Learned to Respect the Left'
The Mossad's Fateful 48 Hours Before the Yom Kippur War
As Israel Reins in Its Cyberarms Industry, an Ex-intel Officer Is Building a New Empire
How the Queen's Death Changes British Jewry's Most Distinctive Prayer