Decades Later, Woman Behind Israel's Mother's Day Is Still Proud
The day is now called Family Day, and Nechama Biedermann has turned 72. What else has changed since Nechama, then 11, first proposed an Israeli Mother's Day?
If there is one thing Nechama Biedermann is proud of, it is her contribution to establishing Mother's Day in Israel in the 1950s. She was only 11 years old when, in a letter to the children's newspaper Haaretz Shelanu, she suggested creating Mother's Day on the date of Henrietta Szold's death. The surprising thing - and apparently also the reason why it is so deeply etched in Biedermann's memory - is that her suggestion was accepted right away.
Perhaps it happened because it made a lot of sense: Szold was referred to at the time "the children's mother," due to her major role in the Youth Aliyah organization. And perhaps it was also because the short letter (published on November 14, 1951) was written in a serious tone by a girl who knew what she was talking about.
"I thought that lots of people like me who heard about the custom of celebrating Mother's Day would agree that our country, too, should institute a Mother's Day for the Jewish mother on the date of Henrietta Szold's death," wrote the young Nechama Frankel (Biedermann's maiden name) of Herzliya.
A few lines later, the paper's comment appeared: "Remember, children and fathers: On the second day of the [Hebrew] month of Adar 5712, we will celebrate the first Mother's Day in the State of Israel. That day, don't let your mother stand in line, cook, or do laundry; you will take care of all these tasks. That day, try to make your mother proud." The decision was made.
Though Henrietta Szold is always mentioned in every reference to Mother's Day, the girl who made the connection between them was forgotten as time went by. But the girl herself did not forget. Biedermann, now 72, is a retired microbiologist, married, a mother of three and a grandmother. In her apartment in a high-rise tower in one of Tel Aviv's northern neighborhoods, she recalls the past with visible excitement.
For her, it seems, her minimal but decisive involvement in the life of the young state was a defining moment. The story is always with her. When her kids were young, she used to tell it in their kindergartens on Mother's Day. Now, she tells it in her grandchildren's kindergartens on Family Day.
"My mother told me about Mother's Day when I was little," Biedermann said, explaining the background to her letter. "She grew up in Lodz, Poland in a matriarchal family. My grandmother was the anchor of the family. In Poland, they used to celebrate Mother's Day, and in their home, the importance of this day was a given."
Dan Almagor, who over the years composed quite a few songs for Mother's Day, noted that in the 1930s, Zionist kids in Poland would donate money and buy Jewish National Fund certificates for Mother's Day.
In 1951, when Haaretz Shelanu first appeared, Nechama Frankel's father would get her the new issue from the book store near his workshop in Herzliya every Wednesday.
"When they asked 'what do you think about having such a holiday in our country?' I didn't hesitate," she said. "I had a fixed image of Henrietta Szold, adorned with black ribbons, which hung in my kindergarten. We were aware of the Holocaust in general, because we hosted relatives who were refugees, and we also knew about Youth Aliyah. And also, Henrietta Szold was a cousin of my mother."
Chores and a guilt complex
Mother's Day was not the paper's original idea. It was imported from the United States, where it was established as a national holiday in 1914. The custom then was to pin a white carnation on lapels as a symbol of mothers' sacrifice and purity, or a red one to symbolize their courage, and to free mothers from their usual tasks for the day.
In 1947, the Ezra Association in Jerusalem, which provided assistance to new mothers, adopted the custom. Four years later, at the suggestion of Hannah Hushi, the wife of Haifa's legendary mayor Abba Hushi, the holiday was made official in that city and was celebrated during Hanukkah.
That same year, 1951, Haaretz Shelanu began appearing. According to Tel Aviv University's Dr. Rima Shichmanter, who researched children's newspapers in the early years of the state, the new paper sought to position itself by using the Mother's Day campaign.
"It's a venture that was in total contradiction to the various national, agricultural and socialist holidays feted in other newspapers," she explained. "The mother symbolizes the family that ought to celebrate her, not the state, the values of socialism or the land. It suited the bourgeois, urban ideology that Haaretz was trying to promote in the early 1950s."
That era's model of the ideal woman, which pushed her into the role of mother and homemaker, was reflected in the essays, stories and songs published en masse ahead of Mother's Day, and especially in a special edition devoted to the new holiday. That edition included photos and text depicting "a day in the life of a mother," featuring a young, nice-looking woman drying the dishes, cleaning the house, wearing an apron, climbing the stairs with her young children on the way home from kindergarten, and finally serving dinner, looking like the ultimate waitress as her smiling husband and children waited for their portions.
The mother's 10 commandments instructed children on how to prepare for Mother's Day together with their father. The child should wake up early on Mother's Day, prepare breakfast for his mother and free her from doing her chores. Lastly, there should be some guilt: "It's nighttime. You're exhausted, right? You just had a whole day of running around, working, toiling. Be aware that your mother experiences this kind of hard day 364 times a year. Think about that before you go to sleep. Draw conclusions about the way you behave all year round."
Some of the large selection of writings published in connection with Mother's Day came from readers. An especially touching note that appeared on March 4, 1953 was written by Amos Klausner, later Amos Oz, then 13 and a half, whose mother had died around a year and a half earlier. It was titled "A gift for my mother."
"Mother's Day. The sun sets," he wrote. "From the window, I see my friend next door presenting his mother with a package wrapped with a red ribbon, and the neighbor's apartment acquires a festive air. My eyes linger on the single star, and I remember my own mother, whom I cannot kiss today and whom I cannot give a gift to."
In the Frankel home, there was a lot of activity ahead of Mother's Day. The girls would prepare and hide gifts for their mother, such as knitted pot holders or a paper flower, Biedermann said.
"On the morning of Mother's Day, we would serve Mom breakfast in bed: a cup of tea and a slice of bread spread with homemade jam," she recalled. "That was an elaborate meal during the Tzena," the era of food rationing in the state's early years.
For a few years, two Mother's Days were celebrated in Israel: one in Haifa during Hanukkah and the other in February for Haaretz Shelanu readers. But in the early 1970s, the Ministry of Education adopted the February Mother's Day - though on the 30th of the Hebrew month of Shvat rather than the second of Adar, as the paper had.
In his book "Prida MiSrulik" ["Good-bye to Srulik," an iconic cartoon strip from the early days of the state], sociologist Oz Almog described the background against which Mother's Day arose. In his view, it corresponded to society's expectations of women, as well as the image of the woman as a homemaker skilled in running the house and raising the children, an image also cultivated by women's magazines and advertisements.
It's a joke
Yet in the 1980s, along with other social and economic shifts, Mother's Day turned into Family Day. Prof. Sylvia Fogel-Bijawi, of the College of Management's school of behavioral studies, recalled Mother's Day celebrations as a child in France where "they would bring flowers to the women, to the mothers." Mother's Day, she said, "was like saying a symbolic thanks for the Sisyphean work, and at the same time expecting the mother to continue fulfilling her tasks."
She attributed the switch to Family Day to the fact that many women entered the work force, and also to the influence of the feminist movement, which started filtering into the collective awareness. "When the labor market shifts, perceptions of equality also seep in," said Fogel-Bijawi. For example, in 1988, an amendment to the Equal Employment Opportunity Law was passed, which she defined as "an equal and feminist law even though, like many laws, it is not implemented."
All this set the scene for the creation of Family Day on the ruins of Mother's Day. Yet according to Fogel-Bijawi, this day exists solely on the symbolic level, and that is clearly problematic.
"As long as we're talking about the model of the family in the public consciousness - that is, father, mother and children under one roof, the Jewish, middle-class family - we create a hierarchy where all other families, new families, Arab and ultra-Orthodox families and others, are outside the loop. It's basically a change without actually changing. If they wanted to encourage real change, and recognize other models, we would celebrate Families Day."
Unlike International Woman's Day, which emerged from the women's liberation movement and became a day for serious discussion of the status of women ("along the way, there were attempts to celebrate it cosmetically, but the feminists did not let that happen," said Fogel-Bijawi), she sees Family Day as "a joke."
"The content is personal, as if it were an individual matter," she said, "without considering the whole big mechanism operating behind the family, which is being privatized, with cuts in all the services that could help parents. Therefore, a situation has been created where families have a hard time functioning as parents."
It is also possible that the transition from Mother's Day to Family Day happened too soon, since the change does not correspond to the reality, Fogel-Bijawi said: In the nuclear family, "the mother remains in a dual role, and the father remains in the primary role of supporting the family and as head of the family."
Journalist Yehudit Knoller voiced a similar idea in an ironic piece in Haaretz on March 2, 1987: "Yesterday, Tel Aviv celebrated Mother's Day. Dana, the mother of Lior, phoned and wanted to make a cake for Mother's Day, excuse me, that is Family Day ... This business has been bothering me for a while. I told Lior's mother: 'I'll make a cake for Mother's Day, and for Family Day, let the family make a cake.' In the course of the idiotic quest for equality, they are depriving us of what we deserve.
"Yes, I admit, once a year, I want not to get up in the morning and make breakfast and prepare sandwiches and fruit, rush to straighten up the house, collect the garbage from the kids' room, make lunch, take in and hang laundry, run to a meeting, write, be home when they return, wash the dishes, give them an afternoon snack, help them with homework, make dinner and fall asleep watching television. If it's Family Day, then the family should do all that and I'll go rest."
Nechama Biedermann also seems to be slightly disturbed by the change from Mother's Day to Family Day. A few days after the interview, she phoned, worried that she had forgotten to make herself clear. "Write that the lost dignity of Mother's Day should be restored," she said.
SUBSCRIBERS JOIN THE CONVERSATION FASTER
Automatic approval of subscriber comments.

NOW: 40% OFF
ICYMI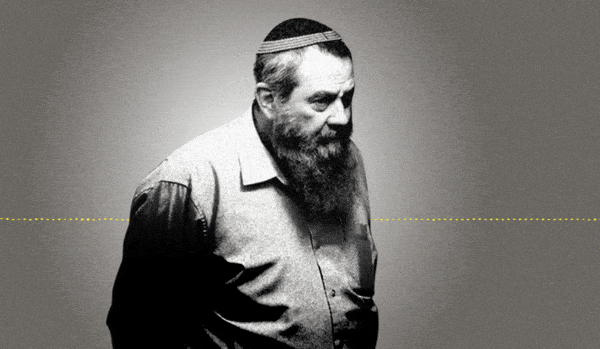 Jewish Law Above All: Recordings Reveal Far-right MK's Plan to Turn Israel Into Theocracy
Why I'm Turning My Back on My Jewish Identity
Down and Out: Why These New Immigrants Ended Up Leaving Israel
The Reality Behind 'The White Lotus' Sex Work Fantasy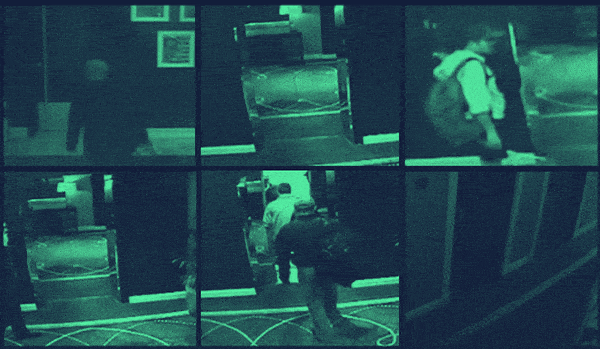 This 'Dystopian' Cyber Firm Could Have Saved Mossad Assassins From Exposure
Comeback Kid: How Netanyahu Took Back Power After 18 Months in Exile