Who Is Yair Lapid?
A former TV journalist and professional dilettante, Yair Lapid always knew he was going to win. It's just that everyone was too busy making fun of him.
He did it. Despite the constant mocking and relentless scorn he received from social media users, despite a tumultuous campaign that often ventured into clichés, having suffered from a lousy start and struggled with what seemed to be an infinite number of mistakes and gaffes, Yair Lapid did it.
Clinching 19 seats in Tuesday's election, the inexperienced former television personality and political rookie now finds himself at the head of the second-biggest party in the 19th Knesset, having won the hearts of the enraged middle-class electorate. He won big.
He always said he would. It's just that no one, until this week, believed him. They were too busy mocking his appearance, his clothes, his friends and his mannerisms to notice that a very wide portion of Israeli voters find him appealing. That's one reason why a candidate with 10-12 seats in the polls eventually won 19.
But before we delve into the mystery of Lapid, let's get this out of the way first: Yair Lapid is an easy target, and always has been. The easiest, really: A walking, talking mark for comedians and the ever-creative, mean-spirited world of Internet memes.
Lapid, the head of the newly minted Yesh Atid ("There is a Future") party, is a former news anchor and TV host. He smokes cigars, he boxes and he mousses his curly hair to the extent it has become his trademark. He is a notorious wannabe, often trying to pose as cool or tough, even though he is not in junior high anymore. In fact, he doesn't even have a high-school diploma and often gets his facts wrong.
To top it all off, he is a former teenage heartthrob with daddy issues that had his sights set on becoming minister of education, and now finds himself a leading candidate in the soon-to-be-opening race for the position of next prime minister. Come on! What else do you need?
The emperor has no diploma
Yes, it is easy to make fun of Yair Lapid. Many have done that for years, even before he declared his intentions to enter politics in January. The Internet was always fond of Lapid, the longtime symbol of Israel's mainstream: Years ago there was "Yair Lapid Facts," the Israeli version of Chuck Norris Facts (like Norris, Lapid is defined by a combination of preposterous bravado and kitsch); there was also Yair Lapid Comix, an online comic strip dedicated to the contradictions between what Lapid says today and what he has said before.
But nothing could prepare the Israeli blogosphere for the big bang of comedy brought on by Lapid's candidacy. Now you have "Yair, it's time to get a GED," a Facebook page dedicated to the factual errors Lapid makes in his speeches and interviews, as well as countless Internet memes, tweets and blogs poking fun at the former journalist/columnist/author/host/ actor/boxer/songwriter.
But there's a bigger story here, or at least a more interesting one, than the hilarity that Lapid inspires. Yesh Atid, a haven for young and middle-aged Ashkenazis with a tendency for yuppieness and a distinct feeling their country has been stolen by settlers and the ultra-Orthodox, won 19 seats on Tuesday. Even the earliest polls, before he even had a party or running mates, gave Lapid somewhere between 10 and 14 seats – and to this day, those polls were the most optimistic.
It says a lot about Israel, more so than about Lapid himself, that a candidate with zero political experience of any sort and no education to speak of, his only selling point being his many years of celebrity, could become one of the biggest political players overnight. Lapid is the ultimate personification of a political sphere obsessed with stardom, filled with parties trying to recruit journalists, athletes and other public figures who bring the spotlight along with them. His brand is the product of hard and careful, albeit sometimes cheesy, work. And he spent two decades building it.
The little prince
Yair Lapid was born in 1963 in Tel Aviv, the son of then-journalist and future politician Yosef "Tommy" Lapid and novelist Shulamit Lapid. From his early years Lapid was "a prince," meaning someone who came from a well-to-do background, went to preppy schools and was destined for great things, given his family's connections and Israel's penchant for nepotism. Lapid has a sister Merav, a clinical psychologist, and had another sister Michal, who died in a car accident in 1984. But the "prince" struggled with learning disabilities, which, he says, were the reason he dropped out of high school before earning his diploma.
From the beginning, the young Lapid's career path was clear. His father, after all, was Tommy, one of the most well-known columnists, journalists and broadcasters in Israel. Tommy was known for his brash, often confrontational style, which made him a household name in the 1990s when he was a regular guest on the popular political talk show "Popolitika."
Lapid took the first of many footsteps after his father, serving as a correspondent for "Bamahane," the Israel Defense Forces weekly. After being discharged he began working at Maariv, his father's newspaper, and published pieces in literary magazines. He stepped into the boxing ring as an amateur, although he did not do too well: One of the more embarrassing moments for him in the past year was when someone dug up footage from one of his matches, showing his younger self taking a humiliating beating.
A sonnet for our times
In the mid-1980s he married Tamar Friedman, and the two had a son, Yoav. The couple divorced, and Lapid married his current wife, then-photographer and now-columnist and author Lihi Lapid. Lapid, who was appointed editor of the Maariv-affiliated local newspaper Iton Tel Aviv in 1988, was so smitten with Lihi that he penned a pop song inspired by her: "Gara BeSheinkin" (Living on Sheinkin [Street]), immortalized by the girl-band Mango. The song, one of the most popular pop tunes of the late '80s in Israel, describes a young Tel Aviv woman with a complicated romantic past and artistic aspirations, who lives on Tel Aviv's chic Sheinkin Street. Lihi Lapid has since become a popular columnist and author in her own right, often writing about her marital life, referring to her husband by the somewhat cynical code name "the strong one."
In 1991, Lapid started writing his weekend magazine column in Maariv – years later he would move his column to Yedioth Ahronoth – quickly becoming a staple of Israeli readers' Friday mornings. Lapid would often write about the things that interested him most: boxing, Raymond Chandler, the battle between the sexes, and scotch. He also did some acting, most famously appearing in 1994 in "The Singing of the Siren," a Bridget Jones-type romantic comedy in which Lapid played a lead character, a charming, handsome yet detestable single man. The Israeli Hugh Grant, if you will.
In 1995 Lapid made the jump from newspaper man to TV idol, first hosting a talk show on Channel 1, Israel's public channel, then hosting an interview show on cable. In 2000 he moved to Channel 2, hosting the aptly named program "Yair Lapid."
There he bolstered his image as the Ultimate Israeli. "What is Israeli to you?" he would often ask the guests on his show. Then he'd ask them which animal they'd be if they had been born an animal, as well as what their favorite color was.
It was then, during his eight-year tenure hosting the most-watched talk show in Israel, that Lapid became more than just a media personality and more than just a columnist. On air, he was transformed into an icon. He became a staple, the flesh-and-blood version of the cottage cheese on every Israeli breakfast table. He wanted to be a symbol, and to that end he cultivated his boyish, all-Israeli image.
But he also wanted to elevate himself, to be more than just the Average Israeli Joe, so he took up cigars and made it a point to hang around society's rich and elite. He was often seen with his close friend Shari Arison, of Bank Hapoalim fame. In 2003 Lapid was also named the celebrity face of that bank. All the while he kept busy, writing no fewer than 11 books, most of them thrillers.
He also scribbled out some songs, some plays, and two TV shows, among them the drama-thriller series "War Room" about an elite security unit operating within the Prime Minister's office.
A star is manufactured
In 2008, Lapid was ready to make his next leap, and took the job of anchor on Channel 2 Friday's news magazine "Ulpan Shishi," the most watched news edition of the week in Israel. The decision to appoint him did not come without controversy: This was a job for a serious news man, a respected, experienced, authoritative journalist, and Yair Lapid was perceived as televised fluff. But Lapid prevailed and served as host of "Ulpan Shishi" until 2012, when he made his grand entrance onto the political stage.
His decision, it is important to note, surprised no one. In fact, rumors of his political goals had been circulating since 2010, so much so that the Knesset debated a bill dubbed the "Yair Lapid law," designed to require journalists to wait six months between exiting journalism and entering politics.
But Lapid consistently dowsed the rumors, while circulating hints about his intentions and carefully building his image leading up to the official declaration.
We've seen this before
The real reason no one was surprised, however, is that we have seen this act before – with Lapid's father. The late Tommy, who passed away in 2008, entered politics in 1999, heading the radically secular, anticlerical Shinui party.
Lapid Sr. led the secular population in the fight against religious coercion, or at least what he saw as religious coercion, and at the height of his success in 2003, won 15 seats. He was buoyed by a wave of anti-religious feeling among secular Ashkenazi Jews.
Lapid Sr. became justice minister, headed the third-biggest party in the Knesset and was one of Israel's most powerful politicians until his retirement in 2006. Lapid Jr. never hid his deep love and admiration for his father. He followed him into journalism, so it was only natural he'd follow him into politics.
This drive to emulate daddy became all the more clear in 2011, after his father's demise, when Lapid penned an "autobiography" of his late father, written in the first person. Sound complicated? Try actually reading the book.
But when the younger Lapid finally decided to jump into politics he made quite a splash. He was an overnight sensation, racking up 10 seats in the polls and grabbing all those secular, Ashkenazi, upper-middle-class voters who missed his late father and felt the country was being snatched away from them by the ultra-Orthodox, Mizrahi Jews and right-wingers.
Arrogance, however, soon got the best of him. First, he thought politics was all about catch phrases, and instead of actually outlining and announcing an agenda (something he has yet to do to this day), he preferred sloganeering, spouting obtuse terms like "change" and "hope" and "new politics." He made speeches where he did nothing but ask rhetorical questions, such as "Where is the money?" There were no answers. Just the question, thank you very much.
Hope. Change. Snarky retorts.
He also got into some nasty fights on the Internet. From the beginning Lapid wanted to be like Obama – a new kind of candidate, one who resonates with young voters and interacts with them online.
He would post his thoughts and answer questions on his Facebook page. But the Internet, of course, is a two-way street. People started asking him real questions, or worse: criticizing him. It was at this point that Lapid showed he's not quite ready for Obamadom and had the unflattering posts deleted, and their authors blocked. He also started snapping back at those who criticized him, which is not becoming of a would-be politician.
Once, when someone asked him a question he didn't like, he just responded with the instant-meme phrase: "Okay, bye."
The Internet was quick to catch on, and Lapid became a punch line once again: How can a guy who wants to be a politician be afraid of some 23-year-old dude who asks him why he doesn't support the legalization of pot? Eventually Lapid understood he'd made a mistake, and put the blame on his decision to have his teenage son run his Facebook page instead of a professional. He succeeded in minimizing the damage, but not by much: The Internet, already on his tail, was fired up, and Lapid was throwing on the kindling. When asked what he thought of marijuana legalization, he answered that he's against it because "It is not legal." That's a meme begging to go viral right there.
Then there was the matter of his list of candidates for the Knesset. He recruited folks from all walks of life, kind of like a United Colors of Benetton commercial. There was Rabbi Shay Piron, meant to bridge the gap between Lapid and the religious community. There was his old friend and collaborator, journalist Ofer Shelah. There was Herzliya Mayor Yael German, a former Olympic judo wrestler, a doctor who founded an NGO, a former police commander and more. The public had a hard time getting excited about his running mates, as the grouping seemed arbitrary.
Several months passed, and Lapid has largely faded as a serious political player. As late as December, polls showed that he might only earn five seats, meaning Shelah – who holds the No. 6 spot on Yesh Atid's list – might not make the cut.
The rookie Lapid got tangled in his own half-truths and total fabrications; he started a doomed Internet war he stood no chance of winning; and he was finally buried when Tzipi Livni announced she would run with her new party, Hatnuah, taking several of his would-be centrist seats along the way.
But then, something happened, something nobody expected but Lapid himself. Suddenly, all the pieces started falling into the right place, at the right time. First, Livni crumbled. Hatnuah did not take off, and continued to lose momentum as Israel drew closer to Election Day. Then Naftali Bennett, the start-up entrepreneur turned politician and the head of the religious Zionist party Habayit Hayehudi, lost many of the secular, middle-class votes that swung his way in the preceding weeks due to some controversial, insidious remarks from his running mate Jeremy Gimpel, who was filmed suggesting blowing up Temple Mount, thereby reminding the seculars who fell in love with Bennett's "we are all brothers" inclusive rhetoric that he was, first and foremost, a pro-settlement right-winger with a group of unknown extremists behind him. Suddenly, with everyone failing and flailing around him, Yair Lapid turned from an embarrassing failure to the guy who seemingly did everything right.
Up to the end, though, no poll anticipated Lapid's success, except for Ramat Gan's bellwether Blich high school. Blich has traditionally held a mock vote ahead of every real election for more than four decades, and accurately predicted two significant events: Likud's surprising win in the 1977 election as well as Rabin's victory in 1992. Since then, Blich's vote has gained a somewhat legendary status in Israel: Politicians and heads of parties come to the school to campaign, trying to win the children over. This time, Lapid was the clear winner. The rookie candidate won big, clinching first place with a whopping 27 percent of the votes. The kids, it seems, were not deterred by his lack of experience; quite the opposite.
They had heard their parents complain about every other politician that took part in the elections. Lapid, however, was just famous, and clean, and spoke about change. And sometimes that's all you need. T-shirts of Yesh Atid washed the high school campus weeks ahead of the mock vote, worn enthusiastically by many of the students, who recognized Lapid as something new, yet still comfortably familiar.
This week, Lapid surprised practically everybody but himself. It is perhaps safe to assume that even he might be a little surprised with the incredible success of Yesh Atid. With his dream of becoming a minister closer than ever, he can choose any ministerial job he likes – and Netanyahu will give it to him without hesitation, as Lapid holds the key to his next government, one that can't enjoy any sort of legitimacy without becoming an international diplomatic pariah. The way the situation looks right now, Israel will go to elections again in much less than four years, and if he plays his cards right, Lapid just might become prime minister - eclipsing his late father in ways everyone once thought he could only dream about. And if you have any doubt about his chances, just talk to the kids at Blich.
Click the alert icon to follow topics:
SUBSCRIBERS JOIN THE CONVERSATION FASTER
Automatic approval of subscriber comments.

NOW: 40% OFF
ICYMI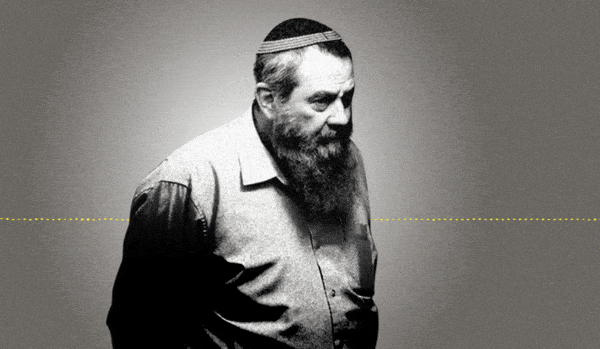 Jewish Law Above All: Recordings Reveal Far-right MK's Plan to Turn Israel Into Theocracy
Why I'm Turning My Back on My Jewish Identity
Down and Out: Why These New Immigrants Ended Up Leaving Israel
The Reality Behind 'The White Lotus' Sex Work Fantasy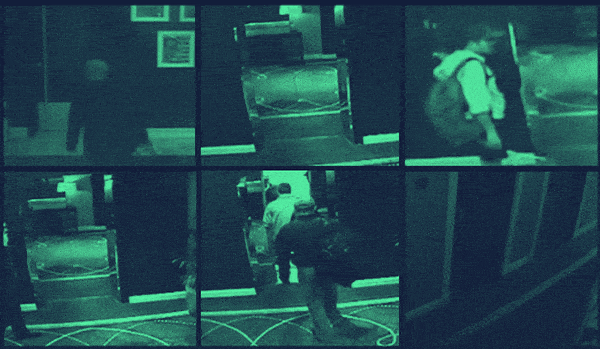 This 'Dystopian' Cyber Firm Could Have Saved Mossad Assassins From Exposure
Comeback Kid: How Netanyahu Took Back Power After 18 Months in Exile