An Insider's Look at the Colbert Report
Instead of yelling at the TV set when the news angers him, Jay Katsir says he has a perfect outlet for his emotions: writing for - and performing in - the zany American 'Colbert Report.'
Two months ago Stephen Colbert announced on his TV show that he had big news: "Yesterday Jay the Intern welcomed his son, Ezra Max, into the world." Colbert extended his "heartfelt congratulations" to Jay, and an even more heartfelt "Where. Are. You?!" The bespectacled and dark-haired host of the late-night show "The Colbert Report," which offers satirical commentary on current events and airs on the Comedy Central channel in the United States, went on to explain to his young bearded intern, a character played by staff writer Jay Katsir, that he needed him desperately. "I am just as cute as Ezra. I can do everything he can do. I can sleep, I can eat, I can soil myself."
Katsir, 30, returned to work a few weeks ago on the excellent program, following paternity leave, but "'Jay the Intern' has been in cold storage recently," he says in an interview from New York. Katsir has been writing for "The Colbert Report" since the show began in 2005, and was part of the founding team even before it began production. Before that he worked at the children's channel Nickelodeon, writing skits and also playing a robot that "terrified kids," he adds.
Stephen Colbert was a "correspondent" on the satirical "Daily Show with Jon Stewart" until it spawned his own show in 2005, now aired immediately afterward on weekdays. Last year Colbert joined Stewart in leading a gathering in Washington, D.C., dubbed "The Rally to Restore Sanity and/or Fear" (a combination of what were initially billed as Stewart's "Rally to Restore Sanity" and Colbert's counterpart event: the "March to Keep Fear Alive" ).
Colbert's show is a kind of complementary version of "The Daily Show": Whereas Stewart's tone is satirical, Colbert's is parodic. Colbert plays the caricaturistic role of a conservative commentator who is met with raucous applause from fans at the start of every show - as one can find on many of the programs on Fox News; Colbert provides commentary on processes that Stewart exposes as specious. The shows are not necessarily interrelated, but they can certainly be treated as autonomous entities that dwell in close proximity, in an inspiring display of coexistence. During the recent holiday season, Stewart and Colbert posted a video clip of themselves, with Stewart trying - in vain - to prove that Hanukkah is also an appealing holiday.
Katsir has an Israeli father, speaks Hebrew and visits Israel frequently.
Might "The Colbert Report" be said to be the gentile version of the "Daily Show"?
Katsir: "That's an interesting way to put it. Stephen is a practicing Catholic and is very knowledgeable about religion in general. When he was on 'The Daily Show,' his signature segment was a religious news roundup called 'This Week in God.' That interest has carried over to 'The Colbert Report.' So we get to write about all religions. We actually have a recurring segment every year around Yom Kippur in which Stephen takes out an 'Atone Phone' and invites his Jewish viewers to call during the yamim nora'im [Days of Awe] and apologize for wronging him over the past year. As for how the two shows differ, the way we tend to think about it is that 'The Daily Show' deconstructs the news, examines the stories that are being told and why they're being told that way - while we reconstruct it, embody the arguments being made by people trying to set the news agenda by having Stephen's character parrot them in an exaggerated fashion. I think those two approaches complement each other, the way a regular cable news channel will have the hard news shows followed by the opinion shows.
"Stephen's character was originally based on a composite of Bill O'Reilly and a couple of other cable news figures who were prominent when the show first aired. It's changed over time to accommodate more absurd things that we want to write about - like the search for King Tut's missing penis - but at its core, he's still, as he's put it, 'an uninformed, high-status idiot.' Stephen's character is for America being No. 1 in all things, even in having the greatest, best, most God-blessed slow decline from prominence in human history."
How does Jay the Intern figure into all of that? And where is he right now?
"I'm not sure where he is when he's not on the show. Probably crammed in his crawl space picking out paint swatches for Stephen's mausoleum. He's going to be buried alive with Stephen so he can bring him coffee in the afterlife."
'Anxious to skittish'
How did Jay the Intern come into being?
"Early in the show's run, I played an intern smuggling Stephen cheap drugs from Canada. A few years later, they wrote me in as an intern again - possibly because I am so naturally nervous and uncomfortable."
As a writer who doesn't shy away from the limelight , is it difficult to hand your jokes over to someone else?
"It's a lot of fun and a big honor to be on the show. As I said, my acting range goes from anxious to skittish, so I think 'intern' is a good role for me. But there's nothing more exciting as a writer than to give your jokes to a performer as talented as Stephen. He makes everything on the page better."
When did you realize that this was what you wanted to do with your life, and how did you achieve this goal?
"I always wanted to be a writer, and I always loved TV comedy. Like a lot of people my age, a good part of my education, upbringing, social skills and personality came from 'The Simpsons.' I always wondered what it would be like to work for a show like that, and when I got my current job, every day I would think, 'So this is what a professional comedy writer does.' I also loaded my pockets with free staples and stationery because I was sure I was going to get fired."
What does a typical day in the "Colbert Report" writers' room look like?
"We start the day with a writers' meeting in which we pitch ideas for the show based on whatever is in the news. Then we go to a larger meeting with Stephen and the researchers and some of the production staff. Our head writer leads us through the ideas that seemed most promising from the first meeting, and we pitch them to Stephen. After we discuss them for a bit, he chooses the ones he likes best and then we're sent off in pairs to write scripts. We tend to get two to three script assignments per day, and the average script length is about five minutes.
"I like to write political humor. I've found that on days that I don't work, because the show is on hiatus or I had a kid, I watch the news and it only depresses me or makes me angry. So I'm very glad I have a place to channel the emotions that the news arouses in me, instead of just yelling at the television."
Is there a particular joke that you believed in but that completely bombed?
"It's hard for me to choose one specifically. Every day you watch your jokes go over well or get slaughtered on the battlefield. Each one is like a flower that grows out of your soul and becomes a rare specimen ... Umm, that came out a little disgusting, but it certainly happens, and I take it to heart, and never forgive myself for it."
What happens on a day when you have nothing funny to say?
"I sit silently behind a newspaper with eye-holes cut into it."
Katsir says the process that led him to take a place in the writer's room of "The Colbert Report" was "extremely lucky": "Jon Stewart spoke at my college graduation, and I gave one of the student speeches. It went over really well, possibly because most of the audience was drunk on Commencement Day. Afterward, I was able to talk to him for a bit and he was very kind. At that point, I was ready for the credits to roll on my life over a freeze-frame of me jumping in my graduation gown. Through that, I met an agent, and about a year and half later, I was able to apply for the show when it was first staffing up."
Katsir graduated from Princeton University, in 2004, which raises the question of why many writers for late-night television shows come from Ivy League schools. Is it a tradition?
"There is a tradition that comes out of Harvard of people who write for the campus comedy magazine, 'The Lampoon,' going into professional comedy writing. That's less true of Princeton. When I was there, most of the kids involved in comedy went into theater or journalism, or just became the funniest financial analyst in their hedge fund."
Do you find that the experience of having a baby at home can yield good comic material?
"Taking care of a baby definitely reveals new elements of life that can be processed into comedy, but I think any experience that you approach attentively can be used to generate ideas. Having said that, paying close attention has been difficult on my current sleep schedule. My son's cognitive abilities and my own are starting to converge. His crying is a lot more directed and purposeful than mine."
From questions about his son we move on to questions about his father.
"My father is Israeli and growing up I came to Israel to visit my family relatively often. A lot of my closest friends also have Israeli parents. I attended Young Judaea camps and spent a year in Israel on a Young Judaea Year Course after graduating from high school."
Katsir says all of this in English, but claims that he prepared for his conversation with Haaretz by listening to Israeli radio over the Internet, as well as commercials for mobile phone companies. So he is prepared to talk in his father's tongue as well - but when he does he sounds a bit more like his skittish alter ego, Jay the Intern, and less like the prolific writer for the sharply satirical show.
As someone who writes political satire, aren't you tempted to come to a place that generates so much guffaw- and also tear-inspiring political material?
"I love being in Israel, but I think I'm going to stay where I am for a while. New York City has enough decent hummus to keep me here for the time being."
SUBSCRIBERS JOIN THE CONVERSATION FASTER
Automatic approval of subscriber comments.

NOW: 40% OFF
ICYMI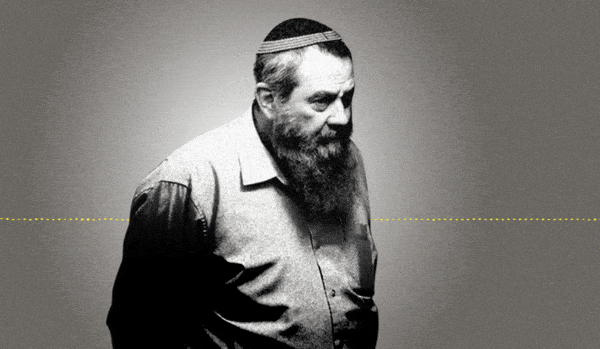 Jewish Law Above All: Recordings Reveal Far-right MK's Plan to Turn Israel Into Theocracy
Why I'm Turning My Back on My Jewish Identity
Down and Out: Why These New Immigrants Ended Up Leaving Israel
The Reality Behind 'The White Lotus' Sex Work Fantasy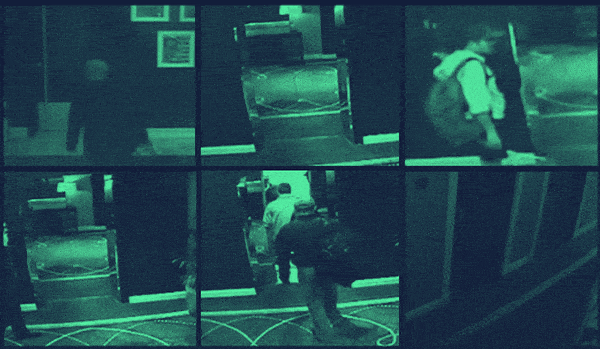 This 'Dystopian' Cyber Firm Could Have Saved Mossad Assassins From Exposure
Comeback Kid: How Netanyahu Took Back Power After 18 Months in Exile