A Shocking, but Familiar, Scenario for Russian Actors in New Israeli TV Drama
The new TV drama series 'The Gordin Cell' looks at a Soviet-era couple who sell their souls to the devil to emigrate to Israel.
Television, apparently, does imitate life after all. In 1978, in the Soviet Union, actress Svetlana Narbayeva received a tempting offer: a trip to the United States sponsored by her local actors' union. At the time, the Iron Curtain still separated the West from the Soviet bloc. The members of the delegation, including the promising young actress from Uzbekistan, toured five large American cities and saw performances. Returning home to her theater in Tashkent after several weeks abroad, Narbayeva almost immediately began rehearsals for a Finnish play.
She was cast in the role of a young, educated, open and liberated woman, but the play's director interpreted the character as a licentious woman, a prostitute, in his instructions to her.
"It was right after the trip," relates the actress, who immigrated to Israel in 1999, "and I commented that there, in the United States, I had seen liberated women - in the sense of inner freedom, not sexual freedom. I said I had seen a girl getting on the bus, and when she didn't find a seat she simply sat down on the floor, opened a book and began to read.
"Several years ago I met that director and then he told me what happened afterward," she says. "Someone informed. One day, out of the blue, a black Volga automobile stopped in front of the theater. The KGB interrogated him, quoted every word I had said and demanded that he confess that I was spreading propaganda for American life. He did not agree to sign." He also didn't tell the actress about the incident.
Sitting next to Narbayeva as she talks are actors Helena Yaralova and Slava Bibergal. They nod their heads in agreement, as if what she's saying is obvious. To them, Narbayeva's story seems reasonable, even banal - just like the spy story in which the three of them are currently performing as part of the new TV show "Gordin Cell," which premiered on Yes Drama on Wednesday and will run for 12 weeks.
In the show, Bibergal and Yaralova play the roles of Mickey and Diana Gordin, who come from the Soviet Union; Narbayeva plays Grandmother Nina, Diana's mother. According to the story, in order to be allowed to immigrate to Israel, the couple agrees to collaborate with the Soviet authorities. After arriving here in the 1990s, however, they find themselves subjected to ongoing blackmail by their former government, which forces them to spy on its behalf, time after time. Their elder child, a daughter (Neta Riskin ), is also recruited, unwillingly, while serving in the Israeli army. Their younger son (Ran Danker ), is a decorated officer, serving in a sensitive intelligence position. Now, in the post- Soviet era, the parents are required by the handlers to force their son to pass secret information to Russia. The family, in which the relations are fragile to begin with, goes into a tailspin.
A lot of the series is in Russian, and its main axis is one of suspense and action.
"The country in the world that most excels at recruiting agents is Russia," says Ron Leshem, who has created the series together with director Danny Sirkin. "The method was to recruit anything that moved, and in that context, this also included many couples who would work together. Until the Soviet Union fell apart, it was an espionage empire, and even when the KGB was dismantled in 1992, the knot was untied but the infrastructure remained. The SVR - the espionage organization that arose from the ruins of the KGB, very quickly developed into a giant. The agendas changed - more economic issues, industrial espionage, oligarchs - but the phenomenon exists."
Sleeper agents
The idea of espionage, and the running of secret sleeper agents, does not sound strange or unlikely to Bibergal, Yaralova and Narbayeva. On the contrary, each of them quickly recalls instances they heard about or experienced personally.
Bibergal: "Going by my own experience, my life in the Soviet Union and relationship with the KGB, the idea at the base of the series absolutely makes sense."
What do you mean by your relationship with the KGB?
Bibergal: "All of us had experiences similar to Svetlana's. All of us had experiences of one sort or another with the KGB. When I was studying theater, we were 12 students. One of them was a KGB informer, though only now, really just recently, did we discover who it was. Throughout our studies they knew exactly what was going on in the class. My teacher did not get a permit to go to Yugoslavia for a visit, apparently because he said things he shouldn't have, and he was also Jewish, which was altogether problematic."
Yaralova: "Imagine a person works at a military factory or is, for example, a physicist or an engineer, and let's say he is exposed to non-trivial information. From the perspective of the authorities, there is a little mark next to his name and he is not allowed to go abroad. Not as a tourist, not for a visit, nothing. The idea of immigrating to another country is impossible.
"Imagine a family of five and one of them is blocked, can't travel, until someone from the authorities offers to 'help.' The price could be something really small - say, to get a job in a certain workplace in Israel and just report on who works there. Only that. The aim is keep the person on a low burner, and people, after all they had suffered, agreed to that. But after that small thing, they found themselves subject to extortion. This family in the screenplay - these are cases we've all heard about."
Narbayeva: "It's a lot like other families whose stories haven't been written up by a screenwriter. It was very difficult to immigrate to Israel, and also the things that happened afterward, the compromises they had to make, make up a historical fact that kept repeating itself. People were allowed to leave only on condition that they would work against Israel."
Yaralova interjects: "Not against Israel, but rather, for Russia.
Narbayeva nods: "My immigration wave was also accompanied by stories like that. We thought about aliyah for a very long time, even though the borders were already open when we immigrated."
And what led you to immigrate in the end, so many years after it became possible?
"We could only dream about real freedom. We stayed because of our careers [Narbayeva was an award-winning star in the land of her birth and her husband is a professor of biochemistry], and we intended to stay until it became clear they were beginning to 'disappear' oppositionists and subversive elements. In 1989, when the Soviet Union fell, they started to do this in all the small countries. It happened in Uzbekistan, Ukraine, Georgia, in all the small countries that got their freedom and took advantage of the opportunity to get rid of potential dissidents."
The couple finally decided to emigrate from Uzbekistan in 1999, and acted in great haste. Narbayeva explains: "At that time my husband was involved in a big research project and they started investigating him, checking out how involved he was in politics. I think that's when we realized everything [the oppression] was coming back, and that was scary. They promised him they would ask him about work, that it was a routine process, but they tried to check how loyal he was. He went into a huge hall and stood facing 40 people, none of them academics, all of them officials. And the questions: What did the president say in a certain year, and if you don't know you are not loyal.
"After an argument developed there he turned around and left. The next day we bought plane tickets. Within a month we were here, without knowing whether we would have work or not, whether there was a future or not. We were leaving behind our entire life, our family and our professions, and it was hard to decide to leave them behind."
'Was it a Dream?'
Helena Yaralova, 46, is the best-known of the three. She was born in Kiev, Ukraine, and she acted at the highly regarded Sovremennik Theater in Moscow. She came to Israel 19 years ago with a 3-year-old daughter (today Yaralova has another daughter from her marriage to actor Michael Teplitzky ). In Israel she joined the Yiddishpiel Theater, and 13 years later moved to the Cameri, where she was cast as Hanna Rovina in "Was it a Dream?" About two years ago she was in a serious road accident involving a carload of actors on the way to a performance in the north and since then she has been walking with a cane. The story of her impressive recovery was covered extensively at the time.
Slava Bibergal, 50, was born in Riga, Latvia. In addition to his acting, he is a playwright and composer, and also has worked as a director and theater manager. He came to Israel in 1996 and immediately joined the Gesher Theater, where he worked until 2002. Though he has acted in a number of films, it seems the role that etched him in the public mind was that of Sasha Mints, father of Zuril (Henry David ) in the successful television drama "A Touch Away."
Svetlana Narbayeva, 64, is less well known to veteran Israelis than her two colleagues, but her status with Russian-speaking audiences can be measured by the admiration and respect she is accorded by Yaralova and Bibergal. Yaralova speaks Hebrew fluently and Bibergal speaks it hesitantly; Narbayeva sticks to Russian and the conversation with her is conducted with her daughter and Yaralova translating. Bibergal relates how he fell in love with her in his childhood when he saw a film in which she starred. Later in the conversation, when she compliments his acting abilities, he stands up emotionally and kisses her hand. In Israel, Narbayeva has acted in a number of plays.
Ron Leshem explains that it was the feeling of foreignness that guided him in writing the script and helped forge his connection to the main topic of the show.
"Espionage," he says, "was our way as artists, by means of a kind of paradox, to talk about Israeli society and about how hard it is to be a foreigner or different here. Eyal, the son who becomes the perfect sabra, understands that his Russian identity weighs heavily on him, and he decides to strip it off and don another character, a poser of Israeli masculinity. He hides what he really is and lives his life as someone else, until one day that identity comes knocking at his door. Ultimately, the heart of the story is the family drama."
According to Leshem, the actors' Russian identity also comes through in their attitude toward their work, which is very different from that of their Israeli colleagues. "It's unbelievable," he says, "what discipline and what strengths the actors brought to the set. This is a cast of disciplined actors, with a level of precision we aren't familiar with, and this influenced everything. Helena Yaralova scolded actors who came to rehearsals with phones left on 'vibrate,' because that is not the way one works. Altogether, Israeli actors have to return phone calls, go eat something, rest. A Russian set is something we really don't know."
For her part, though, Yaralova says she does not see any great advantage to "this totalitarian heaviness," as she describes it. "I am saying this today in quotation marks," she observes, "but it is very much felt. We are the product of a totalitarian education and society. We have a feeling that if we are doing something, it has to be total, serious and heavy. When I was filmed for the first time in Israel and I saw Israeli actors, I remember I was stunned. Everything is so easy and light, and we are heavy - that's the basic tendency."
Is this also connected to the family drama that develops in the screenplay?
Yaralova: "Under every family's roof, its own particular mice are scurrying. Every family has something, some secret that doesn't get let out. But it's clear that in a Russian family there is also something else."
Have there been moments you have regretted immigrating?
Bibergal says with a smile: "I didn't make aliyah - I immigrated to Gesher."
Yaralova, who has been translating the whole time from Russian to Hebrew, continues to "translate" Bibergal's words, even though he was speaking Hebrew.
"I worked there for five years," says Bibergal, "and I started literally the day after I arrived. I can say only thank you to Gesher, it's the place I immigrated to, and in the beginning it was very good for me. The problem began when I wasn't finding myself in the theater. I wasn't getting big roles and I understood there was a ceiling above me," he says, and switches into Russian.
"I decided to resign and try a different direction. That was difficult at first, because in effect my immigration to Israel took place five years after I had arrived here ... Maybe it wasn't a safe step to take but it was smart."
You had a flourishing career in Riga as an actor, director and writer. It's hard not to wonder whether you miss the status you already had.
"I still haven't completely found myself. It's impossible to know what would have happened 'if.' That was there. I don't know what would have happened had I stayed."
But presumably in Israel it will never be as easy as it was there.
"It was hard here. The Hebrew language surprised me, because I haven't managed to learn it thoroughly. I always say there is an actor in Israel who performs in Hebrew without knowing Hebrew, and that actor is me - but it's more complex. What I am getting now from my work, from life here, is really good for me. It was only here that I began acting in films ... I acted in the theater and I directed but I started doing cinema only in Israel, and I already have 20 films behind me, five or six of them in major roles. The way I am here is different from what I was there, my professional personality is different and I feel good."
Yaralova: "Was it hard? I came here with a 3-year-old daughter, in 1993, and after two weeks as a tourist checking out how it was here, I made aliyah. Now, when I look back I wonder, how on earth did I do all that."
At least in the "The Gordin Cell," for some of the characters, acclimatization is very difficult. The uprooting they have undergone remains a presence in their lives.
Yaralova: "I have been here for 19 years and I've never had regrets. I have two daughters and I wouldn't want them to live and grow up anywhere else. But my parents - for them it was hard. I am not nostalgic, but my mother is. During the first years in Israel, she was really depressed. But why? She isn't longing for the life she had there, but for the time when she was a younger woman. It doesn't matter where she was; it was good for her then because everything was ahead of her."
Bibergal: "How can I relate critically to the state and the people and compare? I, for example, am incapable of getting a driver's license, so I ride buses a lot. People [recognize me and] come up to me. They compliment me and say thank you very much. After 'A Touch Away,' traffic would stop for me."
Narbayeva: "I didn't' think even for a moment that I would come here and continue to be an actress. I really gave up any possibility. I came here at the age of 55 and it was clear I had done my stint, that I was giving it up, it was over. I prepared for a new life, to be a homemaker and a wife, but this is a kind of country that found me."
Is it easier for Russian actors in Israel nowadays? Is it possible to succeed in the theater and television?
"Actors of Russian origin really haven't succeeded in integrating into the mainstream," says Yaralova. "You have to make a distinction between television, where it's easier, and the theater. I look at what happened to Romanian actors who came, for example - Tatiana Kanalis Olier at Habima, Rozina Kambos at the Cameri, Gita Munte. They managed to get accepted, a Romanian accent wasn't considered a problem. Russians had Gesher, but there are hardly any Russians left in Gesher.
Is there room for actors of Russian origin in the theater?
Yaralova: "It's not that common. I can't play the role of a sabra, and why should I? There are excellent sabra actresses."
Bibergal: "I think that on television we do have a place, because of the fact that there are immigrants and the materials are dramatic and it is possible to base television series and films on them. However, even series about immigrants are going to die out soon. The stories 'about us' will be finished as time passes and the immigrants are absorbed. The coming stories, if any, will be about our children, whose native language is already Hebrew."
ICYMI
Ken Burns' Brilliant 'The U.S. and the Holocaust' Has Only One Problem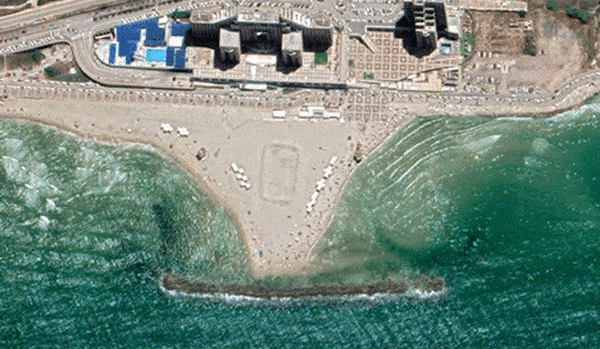 Facing Rapid Rise in Sea Levels, Israel Could Lose Large Parts of Its Coastline by 2050
As Israel Reins in Its Cyberarms Industry, an Ex-intel Officer Is Building a New Empire
How the Queen's Death Changes British Jewry's Most Distinctive Prayer
Chile Community Leaders 'Horrified' by Treatment of Israeli Envoy
Over 120 Countries, but Never Israel: Queen Elizabeth II's Unofficial Boycott