Shooting Israel Heights in the Lens
Thomas Struth specializes in portraits, whether of families - including the British royals - tourists or entire countries. Like Israel, for example.
Thomas Struth took this picture on the Golan Heights, whose essence he managed to capture in a single frame - a feat that no other photographer has yet been able to accomplish.
On one side, there are green fields, boundless expanses, water and sky. On the other, an ugly cement military fortification, rusting with age but still looking quite formidable. The combination of these two views perhaps tells the whole story. In taking this photo, Struth wanted to feel what it is like to be right on the border with Syria; he wanted to sense the anxiety and to present that specific angle.
Struth was familiar with a different kind of anxiety from the stories his father would tell him about World War II, and from his own visits to Berlin, where the wall was built when he was a child. He was born in 1954 in a small town near Duesseldorf, on the West German-Dutch border. When he was growing up, during a period when West Germany was just beginning to recover from the war, he thought about becoming a government employee, a typical German bureaucrat. However, as he grew older, says Struth, he realized that only by engaging in art would he be able to retain the freedom that is so precious to him. He began by studying painting at the Duesseldorf Academy, a renowned institution founded in the 18th century, and after two semesters, switched to the new photography department.
Initially, he began photographing passers-by in Duesseldorf's streets. Using an ordinary 35-mm camera, he took black-and-white shots and developed and printed them on his own. In the three decades since he began to pursue this profession, he has become a highly respected art photographer - in fact, many connoisseurs consider him one of the world's most important. He has also had exhibitions in many of the world's major galleries.
Four years ago, a print of his, "Pantheon, Rome" (1994 ), was sold at auction in New York for more than $1 million. This year, he can add the impressive work he did for the British royal family to his long list of prizes, titles and achievements. In April he photographed a portrait of Queen Elizabeth and her husband, Prince Philip, the Duke of Edinburgh, in Windsor Castle. The occasion was the upcoming Queen's Diamond Jubilee, celebrating the 60th anniversary of Elizabeth's coronation; the official festivities will be held next summer. The portrait is now on display at the National Portrait Gallery, in London.
Though there is a certain poignancy in the photographer-son of a man who served in the Wehrmacht during World War II receiving the commission to photograph the British queen and her consort, both of whom served in their country's armed forces in the same conflict - family portraits are nothing new for Struth. To a considerable extent, his fame can be attributed to the portraits he shot in the 1980s of all sorts of individuals and groups of people. But he is also renowned for his photos of streets, forests and jungles, as well as for the series of pictures he took of visitors to important world museums, in an attempt to convey the feeling we have when we see a work of art.
One of his current projects focuses on technology, and he utilized his visit to Israel for this purpose when he photographed one of the laser laboratories at the Weizmann Institute of Science in Rehovot. Other subjects that he chose during his visit include the Mediterranean Sea, the separation barrier and a family of veteran immigrants from Yemen (according to Struth, the mother had her first child when she was 12 or 13 ).
This was Struth's first visit here. As a German, he says he knew he would one day want to visit Israel, but until now the time did not seem right. Like many of his generation, he bears the stigma of being the child of someone who served in the German army during the Holocaust.
His father was an ordinary soldier who was seriously wounded twice in the course of his military service. Even as a child, Thomas was troubled by his parents' past: He was disappointed that, although they were not members of the Nazi Party, they didn't actively fight it.
His brother once worked as a volunteer on a kibbutz, but as for himself, Struth comments acerbically, he was not drawn to come here and did not find the Israeli-Palestinian conflict especially "inviting." He once asked himself, he says, what would happen if the media stopped reporting on the conflict, which attracts so much attention.
Only now, at age 57, did Struth feel the time had come for him to see the Holy Land. He traveled here at the invitation of French-Jewish photographer Frederic Brenner, who recruited him to his project, involving an elite team of photographers chosen to document the country.
With the means and funds that the project placed at his disposal, Struth was able to travel the length and breadth of Israel and the West Bank in search for appropriate sites to photograph. The list he chose included the Golan Heights, where this image was captured, the Negev, Tel Aviv, Hebron, Masada and Ramallah.
When Brenner explained to him that he wanted a "different picture" of Israel, Struth was not sure what he meant. Would the eyes of strangers, he wondered, see something in Israel beyond the conflict and Zionism?
Struth still does not know what Brenner meant by a "different picture."
Nonetheless, he managed to find his place easily in the project. Generally speaking, he observes, whenever you work in a group framework, irrespective of the way it functions, a leader will always emerge. Although Brenner took that role initially, he began also to photograph just like all the members of the team that he himself recruited. Struth was not flustered by the prospect of working with other seasoned photographers. As a teenager, he was a member of several rock groups and, after that experience, he says, he has no trouble being a team member - as long as he has to act like one only once every 20 years, he quips.
Asked to sum up his visit to Israel, he responds with an emotional monologue. He asks himself why Palestinians and Israelis are still stuck in their conflict, and advises both sides to get out of the corner they have painted themselves into. In his view, both sides are refusing to consider solutions that are really much easier than they think.
ICYMI
The Artist Who Survived Auschwitz Thought Israel Was 'Worse Than the Concentration Camp'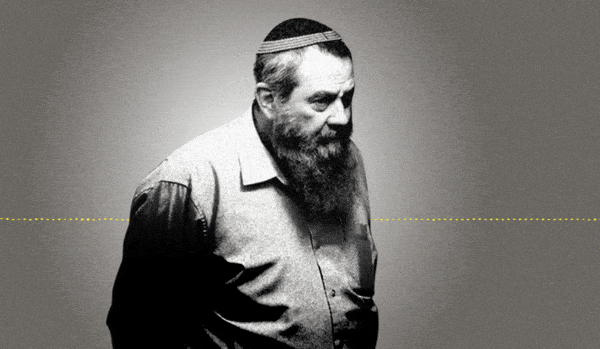 Jewish Law Above All: Recordings Reveal Far-right MK's Plan to Turn Israel Into Theocracy
Why I'm Turning My Back on My Jewish Identity
Down and Out: Why These New Immigrants Ended Up Leaving Israel
The Reality Behind 'The White Lotus' Sex Work Fantasy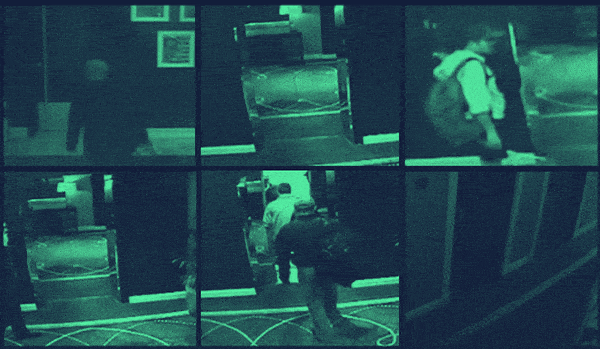 This 'Dystopian' Cyber Firm Could Have Saved Mossad Assassins From Exposure