Shooting Israel 'In Pursuit of Fear and Desire'
Twelve of the world's leading photographers are participating in an unprecedented project aimed at revealing Israel as they see it, capturing with their cameras both big and small moments that will together create a unique mosaic. First in a series.
Czech photographer Josef Koudelka is a living legend: He is the one who immortalized the 1968 Soviet invasion of Prague. His negatives were smuggled out of the country and published around the world, under a false name. He has been visiting Israel, and went two weeks ago to Gan Hashlosha National Park (Sahne). The moment he removed his shirt and pants and prepared to jump in the water, the visitors across from him, an older religious couple, were appalled. The woman turned away in horror and the man rushed to "protect" her. The usually sharp-eyed Koudelka did not notice this, and bathed enjoyably in the water. The couple moved away.
Koudelka and 11 others are taking part in an ambitious and unprecedented photography project, in which a dozen of the world's leading photographers document different aspects of Israeli reality.
"The idea of the project is to look beyond the narrative. Not to bypass it and downplay it. To break free of the double perspective of 'for' or 'against,' assailant or victim," said French-Jewish photographer Frederic Brenner. Brenner is the driving force behind the initiative, which has been going on for three years under a cloak of secrecy.
Most of the participants met for the first time earlier this month, for a session in which they introduced each other to their work. But even before that, some had gone up north to take a dip together at the Sahne. Besides Koudelka, there were, among others, Jeff Wall, the undisputed star of contemporary photography; the Frenchman Gilles Peress; the German Thomas Struth; and the Americans Rosalind Solomon and Fazal Sheikh. After splashing about in the park's pools, they stood facing Brenner's mammoth camera for a group portrait of the people who are meant to be producing a kind of group portrait of Israel.
Brenner set up the camera and then ran to join the group of artists, who put on a serious face for the historic moment: the gathering of members of the elite league of international photography, in Israel, as part of a project the likes of which has never been seen before, and which is intended to provide a different view of the country in which, as Brenner puts it, there is "radical otherness."
The 73-year-old Koudelka ran around between his colleagues with his white hair flapping and a small camera around his neck.
"I didn't want to come here, but I am very glad that Frederic persuaded me," he said. "I don't feel good in this country. It isn't easy here. Ordinarily I photograph things that I like. Unfortunately, these are not things that inspire happiness."
Brenner persuaded his friend to come for a trial visit, and Koudelka consented on condition that he pay for the airfare himself. It took four visits to persuade him to sign the contract and become part of the group. Koudelka, who grew up behind the Soviet Iron Curtain, photographed the separation barrier, which he called "a crime against the landscape."
The fact that the photographers who were chosen for the project represent different generations and different schools in contemporary photography ensures contrary and complementary views.
"If Israel is a universal place, then others should also be invited to look at it. I said to myself that I cannot do this alone - others must be invited," explained Brenner. "This is an attempt to look at Israel as a place where the maps of sacredness overlap, compete and also exclude each other."
From the Diaspora and back
In 1978, Frederic Brenner, who is now 52, embarked on the longest journey of his life. During a stay in Mea She'arim, he got the idea to photograph Jews everywhere in the world, except for Israel (he considered Mea She'arim to be a sort of diaspora within Israel).
For the next 25 years he wandered between 45 countries photographing Jews, from the Anusim in Portugal, to the Jewish members of the Harley Davidson club in the United States, to the Jews of Yemen, Ethiopia, Cuba and the Soviet Union. The celebrated result turned into an exhibition and a two-volume book called "Diaspora: Homelands in Exile."
"The project was over and I was completely done in, too. I came out of it with a lot more questions than answers. Through it a sense of paradox was born in me," Brenner said.
Thus, the moment he lay down his walking stick and camera for a one-year sabbatical in Paris, he began contemplating his next move. He had no intention of being "the photographer of the Jews" for the rest of his life, though he added: "The temptation was great. But I didn't want to turn into the image I'd created of myself."
In the course of that hiatus, Brenner came across a book that documented a photographic journey through 1980s France at the behest of its ministry for environmental affairs: "I leafed through the book over and over again and thought to myself, why hasn't anyone thought of doing something like this in Israel? If only I could invite 20, 10 or 40 photographers to photograph a portrait of Israel, it would be great."
From the day he leafed through that book and until he managed to write his mission statement, a year and a half went by. And then the real difficulties began. Aside from the need to find a broad enough "hypothesis" that could bring together a significant number of disparate photographers, it was necessary to identify the good artists "who have something to say," and mainly "to give them the time and the means" to do so.
Brenner describes himself as "an orchestra conductor," but as a photographer he is also one of the "musicians" taking part in what he hopes will be a visual symphony. He realized that before there can be music there must be cash, especially when you are planning to bring to Israel some of the best-known names in today's photography world, and not for a week or two, but possibly to stay for months. Ultimately, the output of these artists will be used to create a roving international exhibition and will be published in these pages every week, along with an interview of each photographer, and also in book form.
Brenner succeeded in raising $3.5 million from donors, mainly in the United States but also in Europe. He did not want to ask any official Israeli bodies for even a shekel. Only that way could he guarantee to all the participants that they would not be taking part in an Israeli propaganda project but rather an independent artistic endeavor. Thanks to Jerusalem's Mishkenot Sha'ananim cultural center, the photography department at Bezalel Academy of Arts and Design, the Kodak company and many other people who were smitten with his idea, Brenner managed to set up an all-encompassing support system for every photographer: They not only received lodgings, but also access to a team of advisers comprised of a series of intellectuals, such as Prof. Moshe Halbertal of the Jewish philosophy department at the Hebrew University of Jerusalem. These advisers talked with the photographers, toured with them, and mainly tried to edify and enrich their perceptions of the country - "to get them to ask questions," Brenner said. "I wanted them to come out of the assignment confused, but with a higher level of confusion."
Three weeks, one photo
American photographer Fazal Sheikh, 46, made his name thanks to his sensitivity in dealing through his art with issues relating to refugees and uprooted communities from Africa, through Afghanistan, to South America. In Israel, not surprisingly, he chose to head down to the Negev, where the problem of the Bedouin and the territory they live in persistently remains on the agenda.
"With a name like mine I was hesitant," he said, stressing, "I wanted to know who was backing the project and be sure we would be getting complete freedom." Working closely with people who could enlighten him regarding various issues definitely helped Sheikh. "This is a place that is so difficult to discover, I wanted to use every means at my disposal."
The photographer who probably made the most use of the means at his disposal was Canadian Jeff Wall. He will be submitting only one photograph in the project, and snapping that picture took three weeks of work in the Negev. Any attempt to get him to talk about it was doomed to failure. The only detail he agreed to provide was the location: Mitzpeh Ramon, where he photographed for two weeks with his crew, which included two Israeli assistants. Wall is known for creating his own sort of universe over a long period of time and ultimately capturing a single moment of it.
"I never photograph according to a predetermined idea," he said. "This shoot wasn't planned either. I didn't do any research, but simply waited for ideas. And then our car happened to stop there. The people with me wanted to show me something for a few seconds, but it was there I found the subject I eventually photographed."
This project afforded Wall his first opportunity to visit Israel; he lives in Vancouver, where it rains most of the year.
"I come from the rain forest. It's very nice to come here at this time of year and see sunlight," he admitted.
Looking relaxed in a white shirt on the banks of the Sahne, Wall explained that he separates art from current events: "I don't think [art] should pay attention to events; they are not necessary as far as it is concerned. What happens at the United Nations or with the [U.S.] president is an important and meaningful thing, but I don't let it influence me and what I experience."
Wall's decision to submit only one photo (most of his colleagues will be submitting a body of work containing at least 30 photographs) may be seen as a statement that he - whom some consider the most important photographer in the world today - believes he is capable of grasping an entire, complex subject in a single formative moment.
At 81, the famous American portrait photographer Rosalind Solomon is the dean of photographers involved in this artistic endeavor. She candidly admitted that at the start of the process she thought it was "a little strange to work in such a small place with so many people," and asked: "How will everyone find a subject of his own?" But later on she came to the realization, somewhere between Jenin and the Tel Aviv beach, that "the difference between the photographers" as well as "the different groups" that make up Israel, provide enough fertile ground for many more than one artist.
Photographing Israel with all of its contrasts is "like fish and meat together. It is very challenging for us," summed up acclaimed Korean photographer Jungjin Lee, who created as his part of the project what may be some of the most original and surprising images of the country.
Now the gestation stage of the ambitious photography project has come to an end. The last of the artists are wrapping up their visits and have already begun to submit the bodies of work they will be showing and publishing. How did the first "summit meeting" in Jerusalem go, where everyone presented their work to each other? Said Brenner, "It wasn't a tense moment, we were prepared for it." Naturally he still has "a lot of anxiety and a lot of fear" about how the project will turn out, but he is optimistic about the results he had seen already.
The first exhibition held as part of this project will probably take place at a major art institution in the United States; the final stop will be an important European museum; and along the way the exhibition - the title of which is still being kept a secret - will come to Israel. In addition, a 12-volume book series will be published, one for each of the participating artists, as well as a general catalog documenting the work process.
For Brenner, the outcome will be greater than the sum of its parts - and will also supersede the politically fraught issue of territory, he explained. "We aren't looking at the ground. This is a universal project, an archaeological journey in pursuit of fear and desire."
ICYMI
The Artist Who Survived Auschwitz Thought Israel Was 'Worse Than the Concentration Camp'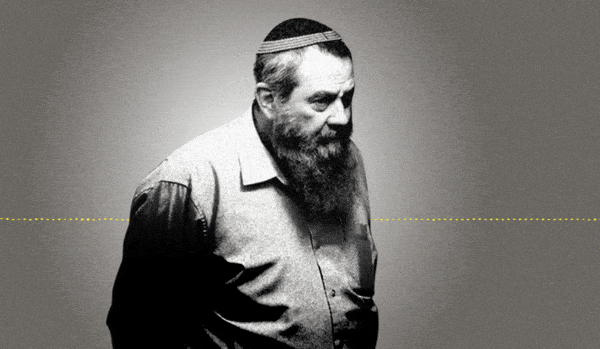 Jewish Law Above All: Recordings Reveal Far-right MK's Plan to Turn Israel Into Theocracy
Why I'm Turning My Back on My Jewish Identity
Down and Out: Why These New Immigrants Ended Up Leaving Israel
The Reality Behind 'The White Lotus' Sex Work Fantasy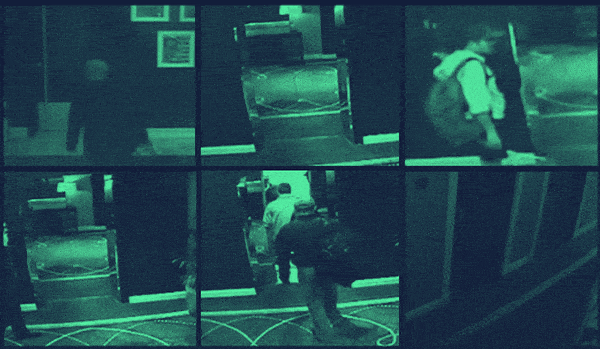 This 'Dystopian' Cyber Firm Could Have Saved Mossad Assassins From Exposure