Without the Rabbinate, I'll Get a Get
Growing dissatisfaction with the state's official rabbinical courts has led many couples seeking divorce to turn to alternative religious tribunals. The justice minister is in favor, but the Sephardi chief rabbi thinks the idea is 'rotten to the core'.
Whenen Leah and Omer Katz got married last month, they signed an agreement for mutual respect as an addendum to their ketubah, or marriage contract. It says that if they choose to divorce, they will not apply to a state-sanctioned rabbinical court but rather to a private court, or beit din.
"This agreement was entered into out of great love, and not out of fear that something is going to happen to us," Leah Katz emphasizes. "We heard about the problems of women being denied a get," she says, referring to a Jewish bill of divorce, "and we know that in the official rabbinical courts there is not sufficient senstitivity to this issue. We place more trust in a private rabbinical court."
The Katzes are part of a growing trend: couples seeking an alternative to the state's religious courts for the purposes of marriage and divorce. Even if it is hard to bypass the Chief Rabbinate's authority altogether, more and more people are refraining from setting foot in its courts, opting instead for private ones. There they find the efficiency and creativity sometimes lacking in the rabbinical establishment.
For instance, a woman whose husband was suffering from irreversible brain damage had been effectively sentenced to a lifetime of aginut (being unable to remarry because she has been denied a get). Halakha, traditional Jewish law, requires that a husband be of free will and sound mind when granting a get, and she did not stand a chance with the rabbinate.
ost wives in her situation would remain agunot until their husbands' death or their own. But she took her case to a private rabbinical court in Jerusalem, which rescued her from her plight on the basis of a medical opinion; the husband was apparently intermittently clear-headed enough to grant a get.
The head of the court in question, Shalom Attali, is a lawyer from the settlement of Ofra, who specializes in family law and knows his way around the rabbinical courts (which despite the name are an official part of the judiciary and subject to the Justice Ministry, not the Chief Rabbinate). Attali's institution is an alternative beit din that arbitrates civil disputes between parties that are looking for a solution that is in accord with the law of the Torah.
There are quite a few local, private rabbinical courts that deal with civil disputes under the state's arbitration law. These have flourished in recent years in the religious Zionist community.
On Rosh Hashanah eve, the newspaper Makor Rishon published a special supplement devoted to private rabbinical courts, under the heading "The Hebrew-law Spring." Besides the seven networks of private rabbinical courts discussed in the supplement (there are actually more), this "spring" also includes the conferences held on halakha as a practical tool serving alongside the state law and judicial system.
Justice Minister Yaakov Neeman, a big fan of such initiatives, said at a conference two years ago that he longs for the day when Torah law will be "the binding law in the State of Israel." Liberal elements in religious Zionist circles want to jump on the bandwagon and strengthen the private rabbinical courts as alternative institutions for the arbitration of matters of family law, which might solve the problem of women being denied divorce.
Israel's Rabbinical Courts Jurisdiction Law says that matters of marriage and divorce of Jewish citizens or residents of the country fall under the sole jurisdiction of the state's rabbinical courts.
Attali told Haaretz: "When you come to the rabbinical court not under the banner of anti-religious warfare not to attack the dayanim [judges], but instead say, 'Gentlemen, there is a human problem here, I need your help' you will always find judges to resolve it for you."
Nonetheless, this hasn't stopped Attali from taking out an ad, in a publication he himself publishes and distributes, announcing: "New! Religious court for family matters. All under one roof, comprising two dayanim and a lawyer who is an expert on family law."
Attali says his court is ready and able to conduct divorce proceedings in accordance with the "Law of Moses and Israel," to quote the words of the ceremony by which people wed. He even enlisted the services of sofrei stam, Hebrew scribes, to write out the bill of divorce. "All the procedural details are in place," he says. Attali provides this service to couples that want "to divorce nicely."
This is in keeping with the expected recommendations of a committee that Minister Neeman appointed, to separate sections of divorce proceedings in the country so state rabbinical courts only oversee the issuance of the get, while all other powers would be transferred to family courts. The essence of the recommendation is that it would put an end to the jurisdictional race between spouses, in which the one who applies first gets to decide whether the divorce case will be adjudicated in religious or civil court. But even if this recommendation becomes law, private rabbinical courts like Attali's apparently will remain out of the game.
If private rabbinical courts are given the authority to arbitrate between spouses it will make things easier for the system as a whole, Attali maintains. But they would need to operate in cooperation with the state's rabbinical courts, he adds. "That way, in a single day's deliberations, we could handle a divorce arrangement covering everything: the children's education, housing, division of property up through the get." Attali claims he is currently in negotiations over this with the state's rabbinical courts administration. The director of the rabbinic courts, Rabbi Shlomo Dichovsky, however, denies this.
Only for Haredim
The names of rabbis who are willing to arrange a proper bill of divorce "off the books" are passed along by word of mouth in the religious community. These divorces are done in keeping with Jewish law, but under the state's radar. They are not, for example, entered into the Population Registry.
Nothing in Jewish law explicitly prevents private marriages and private divorces. But when it comes to divorce, halakha and Israeli law along with it takes a stricter approach, for fear of bigamy and mamzerut (a broad range of circumstances that constitute illegitimacy in offspring, and can prevent marriage to another Jew). Therefore it was decided that the state's rabbinical courts would be the only ones allowed to conduct divorces in Israel with an exception made for the ultra-Orthodox.
In the latter case, two private ultra-Orthodox rabbinical courts that deal with divorce are recognized fully by state authorities, even though they are not committed to upholding Israeli law. One, Badatz Ha'edah Haharedit (badatz is a Hebrew acronym for "court of justice"), deals with registering marriage and divorce a privilege not granted to any other private body in Israel. The other is Badatz Bnei Brak, led by Rabbi Nissim Karelitz, which handles divorce but not marriage.
Most of the people who come before the divorce judges at the badatz courts are Haredim, but religious Zionists also choose to go there, because they are faster and cheaper than the state's rabbinical courts.
"Divorce is a serious and delicate operation, and there is significance to the expertise of those in charge. People are not willing to rely on the Rabbinate's divorce," a senior member of the Karelitz court told Haaretz. "Unfortunately, people's lack of faith in the rabbinical courts is growing, and not justly so," he added.
Another reason non-ultra-Orthodox turn to Badatz is because they want to divorce in accordance with halakha, but without the state being involved. And then "there are people who are in a big hurry and want a divorce immediately," the senior Karelitz Badatz man adds. "The beit din doesn't feel it is doing any wrong in divorcing them. Divorce is not harmful."
Private rabbinical courts offer arbitration services in civil disputes, and their status will be further enhanced if the Knesset passes a bill to make arbitration mandatory, something that Neeman is pushing for. But the private rabbinical courts can only envy the Haredi courts, whose rulings are automatically ratified at the Chief Rabbinical Court and entered into the Population Registry by law.
Tzohar, an organization of religious Zionist rabbis, and Mavoi Satum ("Dead End"), an advocacy group for women denied divorce, are preparing a draft bill of their own that would grant judicial powers to private batei din. Mavoi Satum is weighing a petition to the High Court of Justice asking it to give private rabbinical courts the same rights as those of Badatz Ha'edah Haharedit and Badatz Karelitz.
Wild success
Frustration over the preference shown to the Haredi courts is largely what has fueled the flourishing demand for private rabbinical courts among the religious Zionist public. For example, the Eretz Hemdah network, which was founded in 1987 to train rabbinical court judges, was a wild success, with more than 90 percent of its graduates passing the Chief Rabbinate's official tests (compared with an overall average of 50 percent). But out of some 100 graduates who were authorized to serve as judges since then, only three secured jobs at the state's rabbinical courts[. The rest were left out in the cold, mainly for political reasons. The network is affiliated with religious Zionism, and in recent years the ultra-Orthodox political parties have had a clear majority on the committee that appoints rabbinical judges.
"In the past few years we stopped trying to get into the system," says the head of Eretz Hemdah, Rabbi Yosef Carmel. "The system employs methods that are unacceptable to us on many levels, and the energy we would have to invest to change this is too great in relation to the results it would achieve. The spiritual price is also heavy. Therefore we decided to go in the direction of an alternative system."
The network set up a number of rabbinical courts in Israel that settle civil law cases and business disputes. Carmel thinks the time has come for these courts to deal with divorce cases as well, but he is quick to qualify that: "We don't touch anything that is against the law, so we would not do what rumor has it that other rabbinical courts do."
In contrast to the Haredi rabbinical courts, the batei din of Eretz Hemdah are not allowed to oversee issuance of a get. Under Israel's arbitration law, they also have no authority to discuss sensitive matters like child custody. Dichovsky welcomes the idea of letting other courts hold arbitration hearings, but sees a problem when it comes to child custody: "What good would arbitration do here? Dividing up property is possible, but family law does not end with division of property. How would they solve this? I don't know."
Carmel believes he has the answer: His rabbinical court could advise on matters relating to children, even if these recommendations do not carry the force of a judicial ruling. His court does not have experience yet in divorce cases, but a decision has already been made in principle that its ruling would be handed to the couple in a sealed envelope, to be opened only after the get has been arranged at the official rabbinical court. The intention is to prevent the get being delayed by property and monetary issues.
"We want to offer a public service; to separate the purely halakhic issue of ranting the get, which has to be resolved according to rules that have been in practice for generations, from all of the civil matters," Carmel says. "Currently it is not a good connection, either from a halakhic or a practical standpoint, between the get and the civil issues. Any time the halakha is utilized to obtain some benefit in another area, particularly material benefit, it is contrary to Judaism, in my opinion. Therefore they must be separated."
This criticism is shared by young religious Zionist couples, such as Leah and Omer Katz, who joined Mavoi Satum's "Hotmim U'mithatnim" ("Sign and Marry") project. This project, which is also aimed at strengthening the private rabbinical courts, encourages couples to add to their ketubah a pre-nuptial agreement that carries halakhic weight. It is a tricky balancing act, according to the group's executive director, attorney Batya Kahana-Dror.
"I come under attack from feminists too: How dare I cement the dayanim's standing and immortalize their power? It is true that a rabbinical court is the only place today where they put people's lives on hold because of halakha, but if our move means there will be a multiplicity of rabbinical courts, then I am prepared to pay that price," she says.
Israel's Sephardi chief rabbi, Shlomo Amar, who is also the president of the rabbinical courts, told Haaretz that the Rabbinate does not recognize and will not recognize private marriage and divorce.
A statement released by Amar's office said: "Establishing alternative rabbinical courts harms Israel's sovereignty and sanctity. The move is rotten to the core. It divides and ruins the unity of Israel. It undermines the status of the Chief Rabbinate, its strength and might."
Amar went on to warn: "If, heaven forbid, alternative rabbinical courts arise, even if they are rabbinical courts belonging to the Orthodox stream, they would enable other streams, which do not tread in the light of the halakha, to seek recognition for their courts, and then chaos would reign in matters of marriage and divorce.Regretfully, the bodies that are interested in setting up alternative rabbinical courts do not understand that such a thing could lead to a national disaster, which would be rued for generations." (By other streams, he was referring to non-Orthodox denominations whose legitimacy is not recognized by the Chief Rabbinate.)
On the other hand, Dichovsky takes a favorable view of people turning to private rabbinical courts for legal arbitration: "It saves deliberations, saves judicial time, saves wrangling. Like in the courts if you can reach agreements, it's better than any rabbinical court. Naturally these agreements, some of the things, need the rabbinical court's seal of approval."
A story about conversion outside the Rabbinate will be published next week.
SUBSCRIBERS JOIN THE CONVERSATION FASTER
Automatic approval of subscriber comments.

NOW: 40% OFF
ICYMI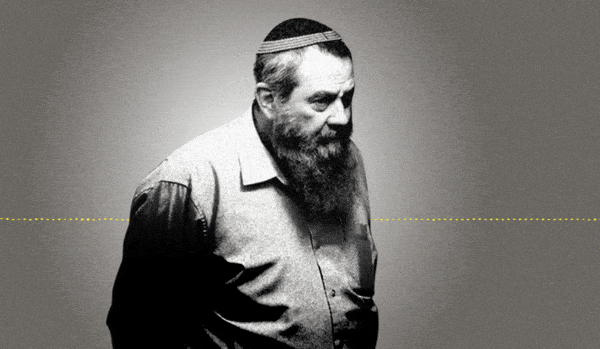 Jewish Law Above All: Recordings Reveal Far-right MK's Plan to Turn Israel Into Theocracy
Why I'm Turning My Back on My Jewish Identity
Down and Out: Why These New Immigrants Ended Up Leaving Israel
The Reality Behind 'The White Lotus' Sex Work Fantasy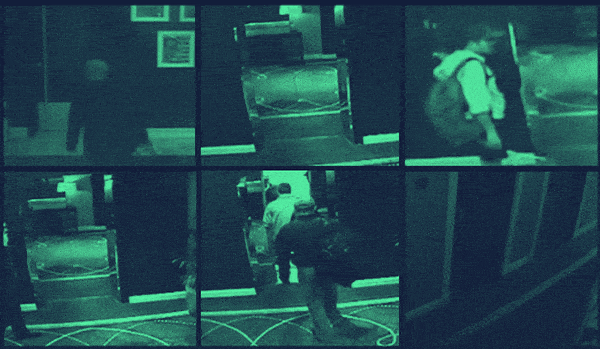 This 'Dystopian' Cyber Firm Could Have Saved Mossad Assassins From Exposure
Comeback Kid: How Netanyahu Took Back Power After 18 Months in Exile