Kids Safety Expert Orly Silvinger, Why Are Children Hurt Particularly in Summer?
So far this summer, at least seven children have been harmed after being left in a vehicle.
Three-year-old Tali fought for her life before she was overpowered by the heat and died in a van locked by the driver to her Netanya nursery school this week. How can it happen once again?
According to Beterem, the National Center for Children's Health and Safety, and of the Central Bureau of Statistics, one third of the children killed in accidents every year die during the summer months, mainly during the school holidays.
So far this summer, at least seven children have been harmed after being left in a vehicle.
The number of children who are killed in accidents is 3.3 times higher among Israeli Arabs than the figure in the Jewish sector.
Beterem is a nonprofit set up in 1995 by two pediatricians, Prof. Yehuda Danon, one of the founders of Schneider Children's Hospital, and Dr. Michal Hemmo Lotem. In 2001, the organization set itself the aim of reducing the number of children hurt in accidents here by 30 percent - a goal achieved in 2007.
Orly Silvinger, director of Beterem, is the long school holiday dangerous for children? The summer is a problematic season when it comes to children being harmed. There is a significant increase, particularly in deaths, in the summer. More than 140 children die in accidents every year. The average is about 12 children every month. In the summer, the average rises to some 20 children a month.
Last year, 56 children died during the summer school holiday alone, in a variety of accidents involving children - at home, on the way to or from home, at educational institutions and other public places and in road accidents.
Why are children hurt particularly in summer?
With regard to forgetting children in vehicles, that happens in the winter, too, but they don't die from it. A child wearing a coat in a locked vehicle will not freeze to death in Israel, and the oxygen runs out very slowly. In the summer, 20 minutes is sufficient time for a closed vehicle to reach a temperature of 47 degrees Centigrade. The child's body is small, and his temperature rises five times faster than that of an adult. Add to that, that he is helpless and can't get out of the vehicle on his own and in this way, his body reaches a state of hyperthermia very quickly. This is not dehydration, it's heat stroke. When the body goes beyond 41.5 degrees, its proteins congeal, and the body cannot function. This is a horrific death with severe pain.
What is no less sad is that most of the severe accidents in which children are hurt happen in the home. It's important to understand that the child's setting - his environment - changes in the summer. During the school year, children are in systems that are obliged by definition to watch over safety, but in summer there's no compulsory education. Many children remain at home, and not always under the surveillance of an adult, and this exposes them to dangers they are not aware of.
Parents tend to think that inside the home children are actually protected...
There is an idea among the public that the home is the safest place for children and therefore our natural instinct is to leave children at home. Nevertheless most accidents occur in the home. For a home to be safe, it has to be made safe.
Beterem signed a covenant with the contractors' association, the national council for safety at home and leisure, the committee for children's rights and the National Council for the Child. It contains basic rules for building homes that are safe for children and a list of recommendations for contractors and home buyers. At present, we are negotiating with the Israel Standards Institute to make this an obligatory standard. "A covenant for a safe home" has taken all the rules and regulations in Israel and the rest of the world and put them together in a document that can be found on our site.
What, for example, must people take special care about?
[They should install] high railings, electric plugs [that are out of reach ], railings on porches - elementary things that can be made safe for a negligible amount in a new house. It is possible, for example, to put a special fitting on a pipe that prevents very hot water from reaching the faucet. If a person showers on average at a temperature of 40 degrees, this will prevent the passage of water of more than 50 degrees.
Is there a common denominator to the people who have been involved in accidents with children or cases where children were forgotten in vehicles?
The sad thing is that it can happen to anyone.
From the thorough examination and investigation we carried out of all the cases of forgetting children in cars, we found that it generally happens when the person who drives the child is not the adult who usually does so, and it's someone for whom this is not part of his daily routine. Or because something happened en route and distracted him, such as an important telephone call.
Another kind of case like this is when there is a large number of children in the vehicle. There are also cases where the adult is lazy and doesn't want to open and close the child's safety seat and goes out for just a moment - to get money, or something similar - and forgets.
Is that an accident or negligence?
If we look closely at the word "accident," we will find it is something rare. There are so many "almosts" - and for a child to die, so many safety nets have to fall on the way. For example, when taking preschoolers, first there is ensuring the child's safety in the vehicle. At that age, it is necessary to have an adult who is in charge to watch and ensure that they also leave the vehicle. That is explicitly stated in every circular from the Education Ministry that obliges drivers who ferry children.
The next safety net is that the driver is obliged to check the vehicle thoroughly after the trip. Another safety net is the teacher who has to ensure that all the children arrived at the preschool. Yet another safety net, which is most important, is that parents must check what safety steps the preschool takes - and must carry out surprise visits.
But, to my regret, that is not part of our culture. As part of the Israeli "count on them" and "it will be okay" approach, a parent who asks about this is considered a nuisance. We check 200 times what enrichment programs there are in the preschool but we don't demand to see the safety precautions.
I think this is the time to make a change in perceptions. We have woken up and become a nation that demands things and is aware. We have to put safety as well into this awareness. In the United States, parents investigate and demand. That does not mean they are a hysterical nation. They merely close up the holes in the net.
This is a slightly crazy question. What must a parent do so as not to forget a child in a car?
In cases where there is no regular routine, things must be made part of the routine. For example, the person can leave a bag or a mobile telephone next to the child or the baby. We are used to taking those things wherever we go - or, for example, to set the mobile telephone's buzzer for the hour when we get to our destination. If it is not your routine, don't rely on yourself. Do something that will remind you.
No normal parent wants to harm his child. We also refuse to believe that it can happen and when we are aware that the probability of it happening is low, we are less careful.
A baby of a month and a half is now in hospital in very serious condition after choking while his mother nursed him on a bus. Is it dangerous to nurse a baby when traveling?
Absolutely. Parents must know that it is forbidden to nurse babies during traveling. The baby's windpipe is only the size of the small finger on a hand. Very few things can pass through there with ease. Secondly, the cough reflex that exists in a child or adult does not exist in the same way in a baby. A baby that has drunk too large an amount of liquid cannot bring it up and he chokes. Also, the movement during traveling causes liquids to go into the windpipe. Just as we do not read while traveling, or get dressed while traveling, we must not nurse while traveling. It's better to hear the baby cry with hunger for a short while than to nurse him while traveling. It's in our hands.
SUBSCRIBERS JOIN THE CONVERSATION FASTER
Automatic approval of subscriber comments.

NOW: 40% OFF
ICYMI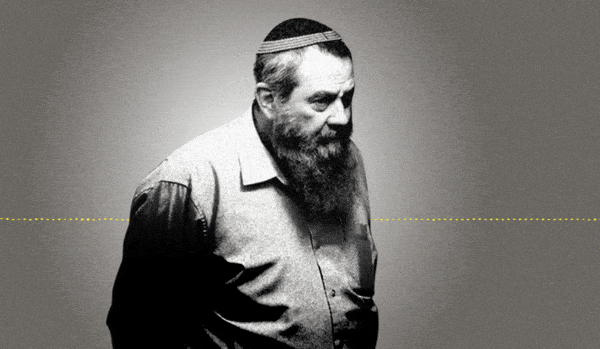 Jewish Law Above All: Recordings Reveal Far-right MK's Plan to Turn Israel Into Theocracy
Why I'm Turning My Back on My Jewish Identity
Down and Out: Why These New Immigrants Ended Up Leaving Israel
The Reality Behind 'The White Lotus' Sex Work Fantasy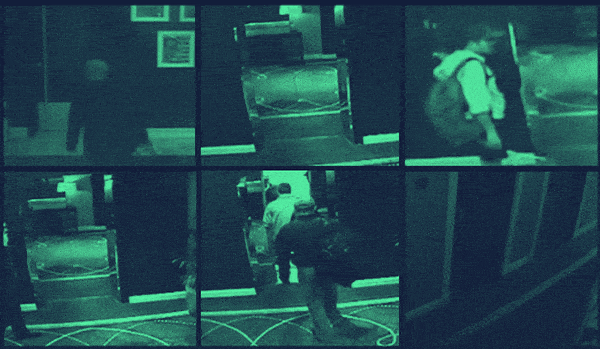 This 'Dystopian' Cyber Firm Could Have Saved Mossad Assassins From Exposure
Comeback Kid: How Netanyahu Took Back Power After 18 Months in Exile