Head to Head Outgoing IDF Spokesman Avi Benayahu, Why Did You Win 'Media Man of the Year'?
Avi Benayahu, before taking his post as Israel Defense Forces Spokesman, previously was a journalist, communications adviser to Prime Minister Yitzhak Rabin and head of Army Radio, among other things.
Yesterday evening the outgoing Israel Defense Forces Spokesman, Brig. Gen. Avi Benayahu, earned an unexpected honor. After many years in the fields of journalism and public relations, he was chosen as the Israel Public Relations Association's man of the year in the media. This capped a four-year tenure as an awe-inspiring IDF spokesman. Benayahu had previously been a journalist, communications adviser to Prime Minister Yitzhak Rabin and head of Army Radio, among other things. But the last four years were a difficult period, marked by friction, clashes and confrontations, not to mention numerous security-related incidents that had to be presented to the public.
Avi Benayahu, how did you transform from the terror of the journalists into the darling of your colleagues?
"I am a journalist by profession, and always saw myself as one. I approached this job exactly the same way that Eitan Haber, Nachman Shai and the late Uri Porat, who were all journalists, did. Many of my oldest friends are journalists and over the years I have become friends with many more. They didn't always see eye to eye with me, or with the IDF, but I don't think I was the terror of the journalists. The decision to give me this honor really surprised me. They sent me a letter and I responded that I thanked them for the honor and the decision but this is not a personal project. The title IDF spokesman is misleading, because it refers both to one individual and a unit with 85 officers and hundreds of regular army and reserve duty soldiers. Throughout the past four years, on the easiest and on the hardest days, every morning I expressed gratitude for having been given the opportunity to conduct this orchestra and serve as the mouthpiece of this organization."
Is there one moment from the last few years that is etched in your memory?
"The dramatic moments are actually not something that can be shared with the public. There were some moments like that, some of which were mentioned in foreign reports, where I felt I was a partner in something big. Operation Cast Lead is defined by others as the highlight of my professional activities, the ability to preserve the legitimacy of IDF operations. But the moment that really touched me was Operation Shuvu Banim (the return, in July 2008, of the bodies of Ehud Goldwasser and Eldad Regev, two years after the soldiers' abduction by Hezbollah ). I remember being in Rosh Hanikra with a very small group of people, seeing the coffins and knowing that they were dead. It was a very difficult moment, but also a moment of pride, the knowledge that everything is done in order to bring the boys home. It is a moment when the families were freed from uncertainty. I also remember the moment when I was informed of the death of Asaf Ramon (the son of Israeli astronaut Ilan Ramon ), which was like being hit in the head with a hammer. A son who eulogized his father and is killed in the same branch of service, wearing the same flight suit."
There was also the Mavi Marmara flotilla exactly one year ago. Another flotilla is set to sail soon. How would you advise your successor, Brig. Gen. Yoav Mordechai, to proceed?
"It's important to me that people realize that a well-funded and carefully planned battle is being waged to delegitimize Israel and the IDF in every possible communications medium, in the human rights organizations, on the campuses and in the United Nations. When such a flotilla sails and efforts to stop it using diplomatic means fail, the pirate side is the winner. Even a confrontation is a public relations victory for this side. I can say that it is a shame that the (Mavi Marmara ) flotilla set off. The IDF executed the mission the cabinet tasked it, and kept the flotilla from reaching the Gaza Strip. Afterward there were those who suggested flying planes with banners calling for the release of Gilad Shalit, or sending our own flotilla with sailors in dress whites. I don't believe in gimmicks, in that method."
And what would you advise or wish your successor?
"I wish for him not to be part of a major war, for his main and job to be dealing with small events. Such as the Syrians on the Golan Heights, for example, moving from the margins to the center. Events that are propeled by the blogosphere and social networks. That is also the primary task, as I see it: improving the Internet sites and the ability to guide leading bloggers, to use Twitter and to distribute newsletters. Commanders must be trained to deal with the new media. 'Open intelligence' is expanding and gaining tremendous influence."
Two weeks ago, at a farewell party for you, it was revealed that Defense Minister Ehud Barak is suddenly replacing Army Radio commander Yitzhak Tunik, who is considered one of your circle.
"That is something I found out about only at the end of the party, because I was on the dais and spoke, among other things also about the station and what is next for me. Army Radio is a station that loves the army and is professional. You don't always love hearing what they say about you, but it is always important. I think it should be protected and maintained and that is the job of the chiefs of staff. It has experienced great upheaval and crisis, and is great added value for the IDF, Israeli society and public broadcasting."
The claim is that this latest upset was intended to tighten control over content, over the tone of the reporting.
"I don't think that's the case. I was appointed by the defense minister and I was on a appointed by the defense minister to find a commander, also appointed by the defense minister. There is no argument about it being the defense minister's job. I didn't know about this incident, and my understanding is that it's a result of a misunderstanding. I hope it ends well."
Your successor is already at the job, and you're still in the army. What are you actually doing these days?
"In the past few weeks I completed a few obligations, I am lecturing in various units and in the near term I am heading a project related to IDF media policy. In a few weeks I'll be taking a preretirement vacation, and then I'll have to decide whether to open a media and strategic consulting firm, to go into politics or to return to the kibbutz. There are some options in the media field, serving as CEO or editor of a media outlet.
Could you be the next director general of the Israel Broadcasting Authority?
"Arik (Ariel ) Sharon offered it to me in the past, in 2000 I was a candidate to chair the executive committee, I also received an offer from Ehud Olmert, when he was prime minister and Ra'anan Cohen was the minister in charge. I'm a big fan of public broadcasting, but no one has discussed this possibility with me at the moment."
One last question - how did you lose so much weight?
"I tell everyone that I want a television career," Benayahu says with a laugh. "I took my doctor's advice and had gastric bypass surgery. I lost 26 kilos and counting."
ICYMI
The Artist Who Survived Auschwitz Thought Israel Was 'Worse Than the Concentration Camp'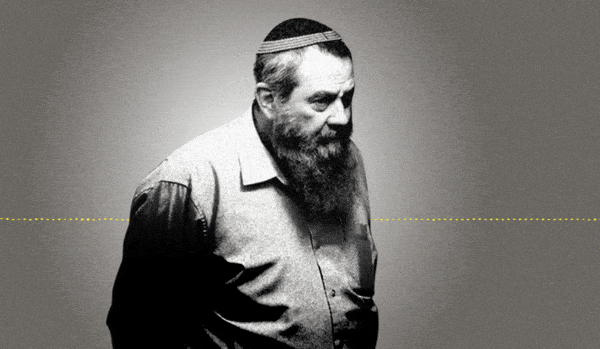 Jewish Law Above All: Recordings Reveal Far-right MK's Plan to Turn Israel Into Theocracy
Why I'm Turning My Back on My Jewish Identity
Down and Out: Why These New Immigrants Ended Up Leaving Israel
The Reality Behind 'The White Lotus' Sex Work Fantasy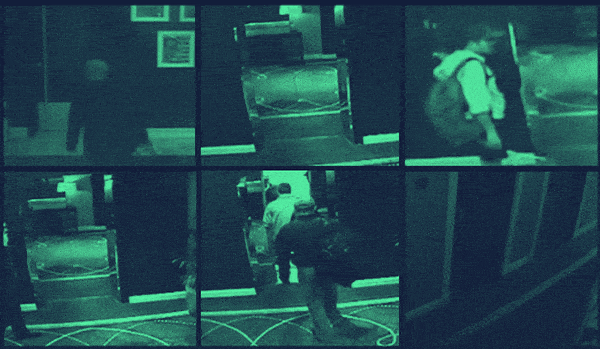 This 'Dystopian' Cyber Firm Could Have Saved Mossad Assassins From Exposure