Silence, Interrupted
Film director Yael Hersonski tried to ignore the Holocaust, but a Nazi propaganda movie made in the Warsaw Ghetto forced her to confront it from a unique perspective. Her prizewinning documentary, 'A Film Unfinished,' is the result.
"Since I was the granddaughter of a Holocaust survivor, and because of the fact that the first letters and numbers I ever saw were the numbers on her arm - the Holocaust was etched in me more strongly than anything else," she says today. "But my grandmother never talked about what she saw during the Holocaust, and I always felt that her silence was more powerful than any attempt to tell the story. Through her silence, she chose to live."
Her grandmother, who was born in Warsaw as Kristina Mendelson (later Miriam Lipinski ), was 19 years old when the war broke out. For two and a half years she lived among the persecuted Jews of the Warsaw Ghetto, until she managed to escape, using the false papers of a Polish woman that her parents had obtained for her. After they were killed, she was arrested and imprisoned by the Gestapo for a year and a half, and then was sent to the branch of Auschwitz that housed female Polish prisoners. There, she was made to scatter the ashes of the dead in the fields.
"In August 1944, she was sent to the Ravensbruck labor camp," relates Hersonski, "and her experiences there were even worse than at Auschwitz, but she never explained why to me. Eventually she was sent to the Red Cross convalescence camps in Sweden, after she was included on a list of several hundred women whose release was arranged by Count Bernadotte."
While Hersonski, now 34, was studying at the Sam Spiegel School of Film and Television in Jerusalem, (from which she graduated seven years ago ) and working on her first film, "Shama" ("There" ), about her grandmother - she tried to get her to talk about those events in her past.
"I felt pains after every conversation about the Holocaust, and for the first time I understood that bearing witness had the power to kill. So I put it aside forever. I knew that in any event at Yad Vashem there was a black box that held my grandmother's testimony as it was given to the writer Ida Fink in 1957. Fink had come to her home with a typewriter and my grandmother gave her testimony, which we didn't get to read, but over the years it became a quiet legend in the family. About a month after my grandmother's death in 2005, I went to the Yad Vashem library, but I was stunned to find that the testimony didn't really reveal anything. It was just 'I was here and then I went there, and there, and then the war ended.' Apparently she'd given her testimony just so the woman in Poland who helped her could be officially recognized as a righteous gentile and receive a monthly pension."
In a somewhat gross simplification, one could say that Hersonski's movie, "A Film Unfinished" (Hebrew title: "Shtikat Haarchion"; to be aired on Yes Docu, tomorrow at 9 P.M. ) now comes to fill this vacuum. Last year, the film won a prize at the Sundance Film Festival. It has also been screened at the Berlin Film Festival, won a prize at the Hot Docs Festival in Toronto and also took first place in the documentary film competition at the Jerusalem Film Festival.
"Moving, mysterious and intellectually provocative," said The New York Times. "'A Film Unfinished' positions familiar Holocaust horrors within a philosophical commentary on the way we view images."
Hersonski's very chilling and powerful work follows the production of a Nazi propaganda film made in May 1942 in the Warsaw Ghetto, shortly before the major Aktzias (deportations) began and the Jews were shipped to the extermination camps. It is built layer upon layer around that film, the sole copy of which was discovered in 1954, in an unedited version with no soundtrack. Bits of testimony and archival footage are interspersed with the scenes from the propaganda film, and it all comes together into a remarkable work that challenges the familiar ways of depicting the Holocaust and the limitations of memory.
Asked to what extent "A Film Unfinished" is a personal work and woven from the story of the grandmother who was so influential in her life, Hersonski answers that "the film itself is not a personal film and deliberately does not deal with the personal story. Even the five witnesses who are interviewed in the movie do not tell their personal stories, but focus on their memories of the filming or of the participants in the movie. I consciously tried to stay away from the personal dimension, and to focus on the act of documenting and the witnessing that this involves."
Why?
"My personal relationship with my grandmother, who I know lived in the Warsaw Ghetto at the time the movie was filmed, was only an active element behind the scenes, for me privately. Of course it boosted my sense of urgency, not to let this footage become nothing more than general, distant images, which when used as mere illustrations end up concealing much more than they reveal. But I guess the knowledge that someone to whom I am so connected and who is no longer alive was present not far from there helped me survive the difficulty entailed in working daily with these images of horror. At times when I watched this dark film again and again, I could really feel the presence of her spirit. And yes, the fact that my grandmother chose to remain silent in order to live also encouraged me to search for remnants from that past, which resists all our repeated attempts to present it in all the familiar ways. And to do so through images, which are silent, which will always remain open to new interpretation, and less so through language or narrative."
The accursed reel
Hersonski's fascination with questions about representations of the Holocaust led her to compose a text on the subject, which she sent to the producer and director Noemi Schory (Belfilms Production Company ) in 2006. She proposed making a movie that would investigate film footage from the period that was stored in various archives around the world. "I had a hunch that I could decipher this time capsule," Hersonski explains.
A year after first contacting Schory (who later became the film's co-producer, along with Itay Ken-Tor ), Hersonski translated for the Mita'am literary journal an article by Libby Saxton that analyzed the disputes between Jean-Luc Godard and Claude Lanzmann regarding the Holocaust.
The article examined Godard's contention in 1985 (the year Lanzmann's "Shoah" was released ) that given the Nazis' compulsive tendency to document everything, that in some archive or attic somewhere there was a reel of film recording the gas chambers in action. Lanzmann's reply was that if he were to come into possession of such "an accursed reel of film," unlike Godard, he would destroy it. It was just such questions, particularly the possibility of the discovery of such an "accursed reel," that Hersonski sought to investigate personally. And so she began.
One day, shortly before she was due to travel to Berlin to improve her German and thereby also further her research (she had previously studied at the Goethe Institute for a year and a half ), Hersonski came across the Nazi propaganda film from the Warsaw Ghetto for the first time. It is a silent, 62-minute film in black-and-white. "I watched it and I had an anxiety attack," she says. "I recognized parts of it, which had been used dozens of times in movies and television series, but in its full context it aroused an emotional response in me that I couldn't figure out. I decided to call Schory and tell her that I was dropping my movie. I couldn't see how I could get on a plane now and land in Berlin. But when I got to Berlin, I quickly saw that World War II was over. After a month, I mustered the courage and went to the film archive. The archivist told me that, to them, this propaganda film was one of the biggest mysteries of the archive, for one thing because it was clearly an expensive film to make and much effort had gone into making it."
The Nazi propaganda film started with a decision in May 1942 by the Third Reich's Ministry of Propaganda. Since an order had gone out to transfer all the Jews to the east, there was a pressing need to make movies that could be used to educate future generations of the Third Reich about the Jewish race and its ills. Four days later, filming got underway in the Warsaw Ghetto.
Oddly, no documentation has been found for the movie's production. After extensive research, with the help of two researchers who combed through hundreds of documents, Hersonski did not find a single document or receipt connected to the production of the film, despite all the testimony she found indicating that expensive filming equipment was brought into the ghetto (including iron tracks for moving a special camera ). These records were evidently destroyed for some unknown reason. Another mystery is where a fully edited version of the film is to be found - if it exists. Hersonski was unable to locate one.
There is also an interesting story behind her discovery of the partially edited version. It was told to Hersonski by Wolfgang Klaue, director of the East German film archive. In 1954, most of the Soviet army battalions left East Berlin, ending a nine-year presence in the city. In the winter of that year, an East German director went into one of the bunkers that had finally been evacuated by the Soviet troops, because he knew that tens of thousands of reels of film on science and education from the period of the Reich were stored there.
The propaganda films had been taken away by the Russians, mostly to be used as legal evidence. But to his surprise, the director found a propaganda film the Russians had apparently overlooked. He screened it at the bunker and watched it together with the other members of the archive staff. Everyone was in shock: It was the first time they learned of "what had happened" in the Ghetto. "What had happened" in quotations marks - because the propaganda film shot in the Warsaw Ghetto was staged from beginning to end.
Without an original
The purpose of the Warsaw Ghetto film was to depict the Jewish race not only as dirty and impure, but also as socially corrupt. And more specifically: that while the impoverished denizens of the Ghetto had lost all human dignity and were living in filthy tunnels, there was a group of affluent Jews, who treated their wretched brethren with contempt. To this end, the movie presents staged scenes showing the supposedly comfortable life of the wealthy Ghetto Jews, who dine in restaurants, sunbathe, dress well and are ferried about in rickshaw taxis. All this while those without money for a taxi were crammed into a stinking horse-drawn train.
"The staged scenes bring us back to the theory that the Nazis wanted to use the film as a tool with which to educate future generations," says Hersonski. "They wanted to paint a picture in which the terrible death and starvation in the Ghetto were caused solely by the heartlessness of the Jewish upper class. While the rich hold fancy funerals with ornate caskets, the bodies of the Ghetto poor are tossed into a huge pit, and the whole operation is overseen by rabbis, not SS officers. All the scenes in the movie are staged. Even when you see Jews in the street just passing by, they were actually forced to walk erectly and gaze forward, and to ignore the bodies lying on the sidewalk."
Around the propaganda film, nearly all of which is included in "A Film Unfinished," Hersonski wove a network of threads tying it to a broader context of the time. There are excerpts from the diaries of Adam Czerniakow, the head of the Jewish council (Judenrat) of the Ghetto; the story of historian Emmanuel Ringelblum, the boldest diarist of life in the Ghetto; and, surprisingly, also the testimony of the Nazi cinematographer of the film, Willy Wist (see box ), who was responsible, among other things, for the nude scenes of Jewish women in the mikveh (the Jewish ritual bath ). In testimony he gave in a German court, as part of an investigation into the past of Ghetto SS commissioner Heinz Auerswald, he claimed that he was following orders from his superiors when he filmed these scenes. Wist described how he was asked to stage the indifference of the Jewish passersby to the sight of corpses lying on the sidewalks or to beggars sprawled there.
After Wist's testimony was transcribed, the Germans recycled the tapes and erased the original recordings of his testimony. And so Hersonski had to make "one of the toughest decisions" of her life and select an actor to play him. She chose German actor Rudiger Vogler (a favorite of director Wim Wenders ), who acted in "Alice in the Cities" and "Lisbon Story," among other films.
Corroboration of Wist's testimony about the staging of scenes may be found in a number of scenes in "A Film Unfinished" that tell what went on behind the scenes in the production of the propaganda film. You see the filmmakers in German Air Force uniforms, giving orders to the Jewish cast or instructing them in rehearsals before filming. The Jews are shown repeating the same actions over and over again, in accordance with the strict instructions given to them.
These materials, which record the behind-the-scenes footage, were discovered by coincidence. In 1998, two American researchers looking for archival material from the 1936 Berlin Olympics came across two reels of 16 mm film at a U.S. air force base in Ohio. Later on, one of the researchers, whom Hersonski interviewed in the course of her own research, burned a copy of the material onto a DVD for her. But it didn't end there.
"To obtain the right from the German archive to screen the material, my producers conducted long negotiations. The Germans weren't thrilled to sell the rights, fearing the possible misuse of the propaganda film if screened in full, or that the material would end up on the Internet. I finally persuaded them to watch an unfinished version of my film, and only then did they give permission for this footage to be used."
Thus, with the help of material documenting, among other things, behind-the-scenes action, layer after layer of the Nazi manipulation is revealed. "I wanted to show what exists beneath the manipulation," the director explains. "It's an attempt to capture moments from this incomprehensible place, a copy of a reality that is impossible to take in. I didn't try to understand that reality, but just to get close to it. To capture something of it in living form. This life was lived in the Warsaw Ghetto before the events came to be called 'Holocaust.' The residents of the Ghetto lived and survived day after day before the camera lens. These moments in which people are looking at the camera and at the viewer, while we know what awaits them in the end, are still moments of living. And this makes me shudder whenever I think about it. The ability to communicate from a bygone time."
But there are those who still carry the horror with them, physically and emotionally. During her research, Hersonski tried to locate survivors of the Warsaw Ghetto who remembered the shooting of the propaganda film, and perhaps even took part in it. Five people who fit the basic criteria came of their own will to the Cinematheques in Tel Aviv and Jerusalem to screenings arranged by Hersonski, where for the first time, in an otherwise empty theater, they watched the propaganda film from the Ghetto. And as they watched the movie, the camera was trained on them to catch their reactions. Hersonski then inserted these responses into her film.
"I didn't want to convince them to agree to be filmed, because I didn't want someone who was a child in the ghetto to be pressured into participating in the film. I would have been very mad had anyone tried to convince my grandmother to undergo such an experience."
One witness who watched the film was Aliza Vitis-Shomron, who at the end tells how, as a girl of 9, she fell on a corpse one evening and only burst into sobs when she got home. Another is Hanna Avrutzky, who said when she saw the scene shot at the elegant home of Adam Czerniakow, where there is a vase of flowers, that if there had been a flower in the ghetto they would have eaten it. Then there is Shula Zeder, who hoped to be able to identify her mother. And Luba Guwisser, who tells how the cameramen laughed as they filmed a woman lying in the street. Jurek Plonski, the only man in the small group of eyewitnesses, passed away two years ago after he was filmed by Hersonski.
Polish fantasy
Yael Hersonski is the daughter of Yossi and Margalit Hersonski. He is a long-time music critic who now runs the Yosmusic website about musical happenings in Israel and abroad; she is a former literature teacher who now handles the filming and editing of the video clips on the Yosmusic site. Yael is the elder of two children and says she is very attached to her parents. In elementary school, she was considered gifted and was sent to a special study track that continued through high school. She recalls how in first grade, when all the other kids were learning how to read and write, she was sitting in the hallway reading book after book, frustrated at being stuck all alone.
She also says she had manic bursts of energy that her parents found hard to control. "My mother says that when I was three I was super-curious and hyperactive. That I'd be running around at 1 A.M. as if it were the middle of the day. So in response she taught me to read, and I lapped it up, and things calmed down."
As a child, she says she stuck to a busy weekly schedule of extracurricular activities. "I took piano lessons for 12 years, I went to art and painting classes, and to classes with Erica Landau (an expert in education for gifted children )." In high school, she returned to books. "Those were rather dark years, when I was a little cut off from my surroundings. I read compulsively every day. It was like I was five years old all over again." Any real rebellion with drugs and alcohol occurred in minuscule amounts. She adds that she never traveled abroad: "All the interesting trips happened now with the film."
During her service in the Israel Defense Forces, she was a reporter for the army's Bamahaneh magazine and after her discharge she worked for a while for the weekend supplement of the mass circulation daily Yedioth Ahronoth, "7 Days." But she left in frustration. "That whole world of writing from week to week and being enslaved to the agenda of a weekly where I didn't feel comfortable, didn't suit me" she says.
Hastening her departure was an episode in which an interviewee claimed she was misquoted, and angrily told Hersonski she wished a tragedy would befall her. Hersonski switched to studying philosophy at Tel Aviv University, but after a year she knew that wasn't for her either.
"I didn't grasp why I had to pay so much money to learn to think, and then take exams like I did in high school. I started thinking about film school, even though I was into words and books and not a real cinephile."
Her fantasy was to study at the film school in Lodz, the birthplace of her mother and grandmother, which has produced such artists as Andrzej Wajda, Roman Polanski and Krzysztof Kieslowski. Hersonski's grandmother accompanied her to the Polish Embassy to apply for a passport. But the fantasy never became reality, because of a delay of several years in obtaining the passport. "My grandmother was surprised. Poland wasn't an option in her mind, since that was where they ripped up her passport and told her she should never show her face there again. But she went along with me."
She seems to be the person who accompanies you at the most important crossroads in your life.
"She was a special person. She chose not to live in Holon, but to buy an apartment on Mapu Street in Tel Aviv, and not keep the money hidden under the floor tiles or in the freezer. She and my grandfather lived in Tel Aviv although they had nothing. They subsisted on noodles and sour cream. But my grandmother bought a record player and records and when I was little she took me to concerts. She had a zest for life and was always focused on the present. She had an energy I've never seen in anyone else."
The day after graduation from Sam Spiegel, Hersonski went to work as a film editor for Rino Tzror's series Din Veheshbon. She later edited the documentary series Aseret Hadibrot ("The Ten Commandments" ) as well as several episodes of Betipul ("In Treatment" ) and Masakhim ("Screenz"). She is currently working with director and producer Hagai Levi on a new series and teaching a course on Soviet cinema at Sam Spiegel. For the past 10 years, she has shared her life (and her apartment ) with film director Dror Reshef, whose first feature film, "Mi Ata Bishvili" (Who are You to Me ) will debut in February at the Tel Aviv Cinematheque.
"Just think about this: Here I am making a movie with a budget of 300,000 euros, an Israeli-German co-production with financing from the New Israeli Foundation for Cinema and TV and all the German channels; and meanwhile he is directing a movie all on his own, without any support from foundations, like the Last of the Mohicans." Not long ago he gave her an antique Victorian ring that she wears on her left hand. On her other hand, she wears her grandmother's wedding ring.
Back to the office
The success of "A Film Unfinished" caught Hersonski in a daze. Take, for example, her trip to the prestigious Sundance Film Festival in Utah, her first trip ever to the United States. "I couldn't grasp that the film was already completed and that it was behind me. It was a shock when I saw it for the first time on such a huge screen and in an environment so different from anything I ever knew. The city was covered in white, and I had only seen snow once before in my life, when I was little and they brought a snow hill to the Tel Aviv Exhibition Grounds. Nothing was familiar. It was all very surreal."
The next stop was Berlin, where the screening was particularly nerve-racking for her. "The German archivists came to the theater, and I was waiting for the end of the screening to get a sign whether I was being tossed into the lions' den or not. And beyond that, to see a German audience enter the theater looking quite reluctant made me feel bad. I felt like telling them, 'You don't need to watch it.' And then Rudiger Vogler (the German actor who plays Wist ), whom I hadn't seen in seven months, quietly came over to me and instead of saying 'hello,' asked me nervously if I think he'll come out okay."
How did the screening go?
"It was dead quiet. I thought the audience had fallen asleep out of boredom. In the 40th minute I started bracing myself for one of the toughest days of my life and also started thinking about what I was going to do with my life from now on."
What were you afraid of?
"I knew that I'd checked over every detail in the film, but at this screening I suddenly feared that I'd made some mistake and that maybe I'd forgotten to check something. I was sure there was some mistake in it."
So the screening ended, and then what?
"I don't remember a thing from the moment the lights went up until I went on stage to answer questions from the audience. My mother said that the crowd stood and cheered. I just looked over at where the German archivists were sitting and from the looks on their faces, I could tell that everything was okay.
"From there, I traveled to the Hot Docs Festival in Canada, where we won first prize, and around then I started to get tired of all the traveling. I came back here to earn a living from film editing. I was working on the series 'The Office' then and I felt that it was enough for me. An inner voice brought me back to life. Three big festivals like that is enough."
Well, not quite. The film was subsequently acquired by Oscilloscope Laboratories for distribution in 60 cinemas throughout America. Hersonski was asked to do a public relations trip from city to city.
"It started in Australia, with the international film festival in Melbourne, and from there I flew to Los Angeles, San Francisco, New York, Boston, Washington and more. In the space of three weeks, I gave 85 interviews to radio, television and the written press. That's what was expected of me, and it was very hard. An experience that I was absolutely not prepared for and that I learned to cope with as I was going through it. I would sit in a room in a hotel and the reporters came and went. Each interview lasted 45 minutes, and they always had the same five questions. It was so intensive that I drank espresso before each interview and came back here with an ulcer. I went up in flames."
And what about moments of gratification?
"I know it will be easier for me in the future when I seek funding for the next film. As far as this film goes, believe me I didn't have the time or energy to imagine how it would all turn out. There were a lot of times when I felt like it was imperative that I make the movie, but at the same time it was hard for me to imagine that someone would also want to watch it. But the most important thing was that I should not feel any embarrassment about it, that I be satisfied that I did everything I could to complete it in the best way possible. The awards are less important. That's also a matter of luck. I'm more concerned about my own feelings when I watch the movie - if I feel happy with it."
The good German
Yael Hersonskis research led her to the transcripts of the interrogation of Dr. Heinz Auerswald, a young attorney during the war who was put in charge of the Warsaw Ghetto. When the war ended, Auerswald went back to working as a lawyer in West Berlin, until court in Hamburg launched an investigation into his wartime activities in the late 1960s. One of the witnesses called to testify against him was the cameraman Willy Wist, who was part of the team that worked on the propaganda film in the Warsaw Ghetto. Wist also went back to normal life after the war, but his past apparently continued to disturb him. At some point, he crossed the border into East Berlin and found his personal file in the East German archive, where footage he had captured in the ghetto was stored. When he returned home, he destroyed the evidence.
In the course of her research for the film, Hersonski located Wists sons, who said that their father had returned from the war a changed man. He suffered from migraines for the rest of his life, cut off all connection with the world of photography and made a living selling scrap metal. Later, as noted, he was summoned to testify at Auerswalds trial. Excerpts from this testimony are presented in A Film Unfinished by the German actor Rudiger Vogler.
It was important to me to visually separate his testimony from the testimony of the five Jewish survivors who appear in the film, and from the written diaries left behind by Adam Czerniakow and Emmanuel Ringelblum, Hersonski says of her artistic choice in a film that is otherwise firmly grounded in realism.
SUBSCRIBERS JOIN THE CONVERSATION FASTER
Automatic approval of subscriber comments.

NOW: 40% OFF
ICYMI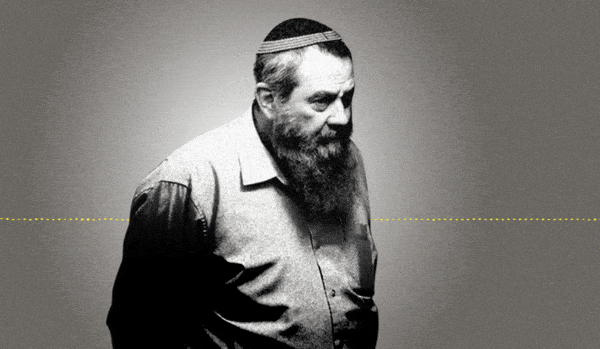 Jewish Law Above All: Recordings Reveal Far-right MK's Plan to Turn Israel Into Theocracy
Why I'm Turning My Back on My Jewish Identity
Down and Out: Why These New Immigrants Ended Up Leaving Israel
The Reality Behind 'The White Lotus' Sex Work Fantasy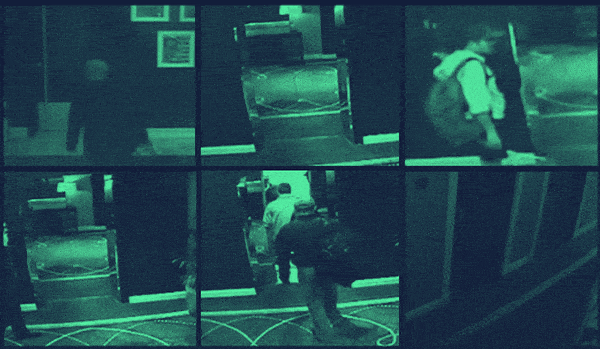 This 'Dystopian' Cyber Firm Could Have Saved Mossad Assassins From Exposure
Comeback Kid: How Netanyahu Took Back Power After 18 Months in Exile