'Syria Has Role of Much Importance in Stabilizing Mideast'
On first visit to Israel as France's Foreign Minister, Michele Alliot-Marie says Paris demands Gilad Shalit's immediate release.
The first lady of France arrived in Israel on Wednesday night, but not the one named Carla Bruni. Forgive us, Mrs. Sarkozy, but in the eyes of more than few French citizens, Michele Alliot-Marie, or "Mam," as everyone calls her (her initials), is the true first lady.
She was the first woman defense minister of France; the first woman to lead a neo-Gaullist party (RPR, now transformed into the UMP); the first woman interior minister and in November became the first woman Foreign and European Affairs minister. Alliot-Marie, who also holds the title of vice prime minister, served until recently as the French minister of justice and in the past as the minister of sports and youth affairs. The fact that her domestic partner Patrick Ollier sits with her in the government, is also unprecedented in French political history; another "first" to add to her collection.
Jacques Chirac persuaded her to enter politics, and while this led to her being honored as "the most beautiful pair of legs in the cabinet," Alliot-Marie long ago proved that she is worth far more than a sexist epithet. People who have met her, including Israeli interlocutors, describe her as a most impressive woman, tough, sharp and super-smart. The daughter of a former Biarritz mayor and international rugby referee, Alliot-Marie effortlessly became accustomed to the hard life of a defense minister, to tours of combat areas and the dusty roads of Afghanistan which she visited no fewer than ten times. She had no problem sleeping in the desert, in a tent, near French special forces, and even parachuted with a Paratroop unit. She was called "a woman with balls" by - quelle surprise - the army brass.
At Quai D'Orsay headquarters, the staff has been breathing easier since Alliot-Marie was appointed minister of Foreign and European affairs. "The period during which the foreign ministry thrashed about like a ship without a captain is over," said a recent article in the leading French newspaper Le Figaro. While her predecessor in the job, Bernard Kouchner, was impulsive and tended toward unpredictable outbursts, she is calculated and extremely self-controlled. While Kouchner often complained that the doors of the Elysee Palace were closed to him, Mam, commentators surmise, will have the attentive ear of the president.
Nonetheless, the woman who frequently joins Angela Merkel, Hillary Clinton and Oprah Winfrey on lists of the world's most influential women got caught in the crossfire this week following remarks in the French parliament. At the height of the Tunisian revolt, the French foreign minister suggested giving aid to the Tunisian security forces to return order to the streets. "Paris remembered to move over to the democracy camp only after [Tunisian President] Ben Ali fled," was the complaint leveled against French diplomacy. And there were also those who recalled that on his last visit to Tunis, in April 2008, French President Nicolas Sarkozy complimented Ben Ali on "advancing freedom and human rights" in his country.
Alliot-Marie defends herself. In an exclusive interview with Haaretz the evening of her first visit to the area as foreign minister, she explains that France's international diplomacy is based on three principles: non-intervention in the internal affairs of foreign countries; the advancement of democracy and freedom; and the application of the principle of government by civil law.
With regard to Tunisia, France must take special care. "History obligates us," she says, referring to the fact that Tunisia was once a French protectorate, and any intervention is likely to be perceived as a step on the road to resuscitation of colonial aspirations. "We respect the freedom of nations to choose their own policies and the government they desire. In the Ivory Coast, too, we have acted according to this principle."
'There is no disharmony between the Muslim world and democracy'
The Ben Ali regime's tough stance against any possibility of the Islamization of Tunisia is no doubt one of the most important factors for French support. All French governments have shared this policy, including that of Socialist President Francois Mitterrand. If the choice is between an Islamic regime and a police state such as that of Ben Ali, France has no hesitation.
"We are following closely all developments that could lead to Islamic extremism," Alliot-Marie says. "The regimes that particular Islamic movements wish to establish are opposed to the values of freedom at the basis of our democratic governments."
While Alliot-Marie prefers not to relate directly to statements by Prime Minister Benjamin
Netanyahu that the upheaval in Tunisia shows "how unstable Israel's region is," she does so indirectly when she chooses to respond with a compliment that "the Tunisian nation has proven its maturity and great wisdom by seeking order and stability."
But is it realistic to believe Tunisia will become the first Arab state based on a liberal democratic government?
"There is no disharmony between the Muslim world and democracy and human rights," the foreign minister says. "Religious identity cannot be the sole defining element of a society. Our societies are based on a common foundation of universal principles, including human rights, and international humanitarian law first and foremost. The challenge we face is to imbue these principles in all civil societies, and have all countries apply them effectively."
"France has always had a special interest in the stability, security and sovereignty of Lebanon," Alliot-Marie says. France conducts activities for Lebanese sovereignty within the international community, and does not intend to take an independent position. But it will stand by at a time when the Land of the Cedars awaits the report of an international tribunal on the murder of former prime minister Rafik Hariri, and is in the throes of such a severe crisis.
Asked whether it is possible that the complex country's stability (that is, achieving a compromise with Hezbollah) is more important than honoring international law, the one-time justice minister says: "We are convinced that the efforts to ensure that international law is respected and those to ensure Lebanon's stability complement each other. We have worked tirelessly for international justice and fought to bring those responsible for the murder to justice. We call on all sides in Lebanon and the region to respect the independence of the court and prevent any attempt to use the results for political purposes. We are acting at the same time with the central figures in the area to solve the crisis and prevent the situation from deteriorating."
Alliot-Marie's approach to Syria in this context shows the long way French diplomacy has come since Chirac boycotted then Syrian President Hafez Assad. Syria is no longer a negative element in France's eyes. On the contrary, "it is an actor of much importance in the region that can and must play a constructive role on the area's stability."
She prefers not to state directly how France will act if the report of the Hariri tribunal determines that Hezbollah and Syria were behind the murder. "We believe in the Syrian channel. It is vital to strive for a peace agreement with Damascus," she says. France does not intend to take on the role of mediator between the sides but, "President Sarkozy has appointed an envoy, Ambassador Jean Claude Cousseran, to examine the appropriate conditions for a renewal of contacts between Israel and Syria."
When the conversation turns to Iran and its participation in what the American government once branded the "Axis of Evil," Alliot-Marie's tone changes, becomes more aggressive. It appears that remarks by the outgoing head of the Mossad, Meir Dagan, that Iran will have nuclear weapons by 2015, have not made much of an impression on her.
"Iran's arming with nuclear weapons is a severe threat to the international community," she says. "Our determination to prevent this, and to bring Iran to respect the decisions of the [United Nations] Security Council and the International Atomic Energy Agency is total. This is in order to prevent a situation, as President Sarkozy defined it, in which we are forced to deal with the catastrophic need to choose between an Iranian bomb or bombing Iran. The European Union will not hesitate to stiffen sanctions against Iran, if it does not answer the international community's concerns and the responsibilities it has taken on in a concrete manner.
'A profound and historic friendship'
Alliot-Marie emphasizes France's "profound and historic" friendship with Israel again and again. France's obligation to Israel's "existence, security and peace"- three elements which she terms "obvious and not subject to negotiation." She also stresses the importance France ascribes to bilateral relations between the countries and the great importance she herself ascribes to her first visit to the region as foreign minister.
On reputed tensions between Netanyahu and Sarkozy, described as "the most pro-Israeli French president in the history of the Fifth Republic," against the background of the question of extending the construction freeze in the settlements, she says, "The president of France is a friend of the Israeli prime minister, and there must be a possibility for talking openly and honestly among friends. We have disagreements in the matter of settlements. The Israelis are familiar with our position on this issue."
Alliot-Marie expresses support for Netanyahu's 2009 policy speech at Bar-Ilan University, and accepts his position that there must be direct negotiations between Israel and the Palestinians in which "all questions of a permanent settlement are discussed." She even suggests that Europe accompany the process and supply security guarantees that will allow this to be fulfilled.
She is asked whether, in light of the current stalemate in the peace process, France and Europe might follow the lead of several Latin American countries and recognize a Palestinian state within 1967 borders. The question comes up twice, and both times she sidesteps an answer which could cause concern in Jerusalem. "Everyone is aware today of the need to establish a Palestinian state that will exist beside Israel in peace and security." She prefers to say laconically, "This is the best guarantee for Israel's security."
Alliot-Marie's diplomacy is based on Gaullist philosophy and its support for a multi-polar world. She expresses "full support for American efforts" to find a solution to the conflict. And while it may be interpreted as disappointment over the failure of those efforts, she adds that "nonetheless, it seems vital to us that the international community, mainly Europe and the Quartet, be more involved in the process."
As justice minister, Alliot-Marie worked diligently against efforts to boycott Israel. She
instructed the prosecution in France to report any steps taken to boycott Israeli products and requested that those responsible be brought to trial. She strongly condemns calls for a boycott, which she says break French law.
She had, of course, also heard of the cancellation of a concert in Israel by French singer Vanessa Paradis, but says that "there is no reason not to believe the producers, that the cancellation was made for reasons of a professional nature. I certainly hope that she will soon perform in Israel."
'Israel preferred Germany'
When she became foreign minister, Alliot-Marie promised to place the release of French
prisoners high on her list of priorities. In this context she came out sharply against Hamas, who have been holding Israeli soldier, and French citizen, Gilad Shalit captive in Gaza since 2006.
"Gilad Shalit has been held hostage for more than four years now. His complete isolation and the refusal to allow any sign of life to be received from him for such a long time is a completely inhuman situation. We demand his immediate release."
Shalit, she says, is a French citizen and therefore France "is using all its connections in the region to advance his release." She rejects claims that France was much more determined in its efforts to release Ingrid Betancourt from Columbia; she also rejects the criticism that her country is acting in a merely supporting role by allowing negotiations led by Germany.
This stems, she says, from the fact that Israel and Hamas chose Germany as an intermediary, because of its previous success negotiating with Hezbollah. She indicates that France "is playing an active role" in coordination with Germany, but in light of the particular sensitivity of the
issue, she requested to maintain "great discretion" with regard to this activity and reports of a new agreement currently in the works.
Not worried by the Socialists
The governing party of France (UMP) was recently shaken in light of the handover of the reins of the extreme rightwing National Front Party to Marine Le Pen, and in view of surveys showing that she enjoys 17- 27 percent support from the public. The head of the Jewish community of France, Richard Prasquier, recently told Haaretz that "Jews who are disappointed with Sarkozy for his interference with the peace process and the pressure he exerts on Netanyahu may join the circle of Le Pen voters."
According to predictions, Sarkozy and Alliot-Marie's party should be concerned with the
other side of the political map as well. If elections were held now, and the leftist candidate was the president of the International Monetary Fund, Dominique Strauss-Kahn, he would easily beat Sarkozy. According to a new and surprising poll released yesterday, two other leftwing candidates, Martine Aubry and Francois Hollande, would also beat the incumbent president in a second round of voting.
Alliot-Marie does not share this worry. "In politics, one does not have to be concerned about one's enemies but struggle with them in the arena of ideas and values. We are familiar with all the ideas of the National Front, which have been expressed till now by Jean-Marie Le Pen and currently by his daughter Marine: they have nothing at all in common with my party. As to the Socialist Party, it has still not offered any plan to France and the French people. Its leaders have not yet decided whether to adopt the modern socialist vision that exists today in every European country or return to the old concepts of social-communism. The truth of the matter is that the socialists are mainly occupied with internal squabbles over the question of which candidates will run for office."
Alliot-Marie's name was mentioned as far back as 2007 as a possible UMP candidate for president. Is she likely to run against Le Pen in 2012? "If you are looking for a woman, you will find many potential candidates in the opposition," she answers. "In our camp, if Nicolas Sarkozy wants to run again, he will be the natural candidate."
Ma petite Michele
Alliot-Marie is 64 years old, a divorcee who does not have children, the holder of two doctorates, one in law and one in political science. Her father, Bernard Marie, served as mayor of the Basque shore town Biarritz and as an international rugby referee. Jacques Chirac convinced her to enter politics and nicknamed her "ma petite Michele."
Her domestic partner Patrick Ollier serves as the minister responsible for contacts with
parliament. They met in 1984 and managed to keep their liaison a secret for 15 years, until a paparazzo climbed a tree near her home and exposed their affair.
She uses the title "Madame le Ministre" despite its grammatically masculine form, and in opposition to attempts by feminists to change the anachronistic term, but also insists on not covering her head during visits to Islamic countries. Her name was mentioned in 2007 as a candidate for the presidency; in the past she has declared that "it's about time a woman led France."
SUBSCRIBERS JOIN THE CONVERSATION FASTER
Automatic approval of subscriber comments.

NOW: 40% OFF
ICYMI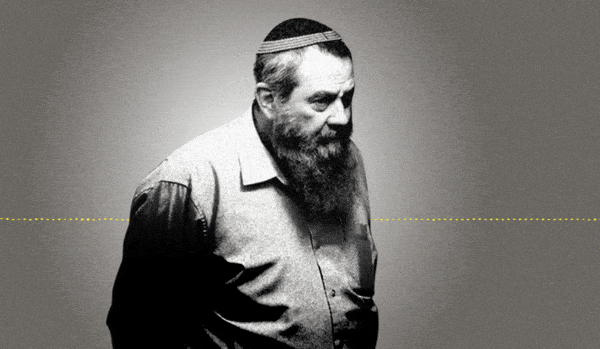 Jewish Law Above All: Recordings Reveal Far-right MK's Plan to Turn Israel Into Theocracy
Why I'm Turning My Back on My Jewish Identity
Down and Out: Why These New Immigrants Ended Up Leaving Israel
The Reality Behind 'The White Lotus' Sex Work Fantasy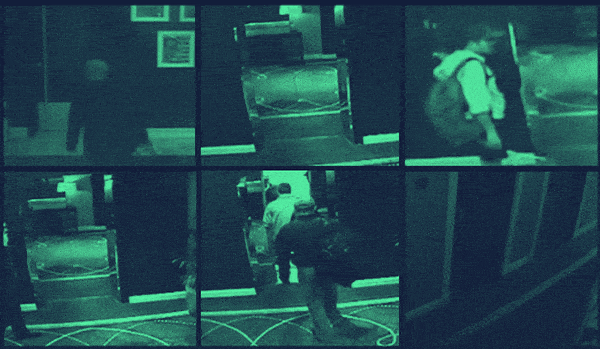 This 'Dystopian' Cyber Firm Could Have Saved Mossad Assassins From Exposure
Comeback Kid: How Netanyahu Took Back Power After 18 Months in Exile