A Quiet Revolution
In less than a decade, the number of Haredim studying at academic institutions in Israel has risen from under 400 to 4,000. Half of them are at Ono Academic College, the private school founded by Ranan Hartman when he was 26.
The lawn at Ono Academic College looks like any other quad at an institution of higher learning: Young men and women sit on the grass, leaning on their backpacks as they chat between classes. Just off to the side, though, in an adjacent classroom, it's a different world. Three young ultra-Orthodox men, seated before computer screens, staff a small legal clinic, from which they provide free advice to the indigent.
One of them is Rafael Assulin, a third-year law student in the college's special Haredi track. Assulin, who previously studied in a prestigious yeshiva, is already an ordained rabbi, and has served as both a mohel (ritual circumciser ) and shohet (ritual slaughterer ), but decided he wanted more. "There comes a point," he says, "when you realize that you need the other aspect too. It's not just a desire to move ahead economically, but rather, to get to know the world beyond your closed community."
He and his peers remain loyal to the Haredi community when asked about the public outcry following the cabinet's recent decision to back a bill offering income guarantees to married yeshiva students. "Coercion won't help," says Assulin. "Even if they decided to cancel the guarantees, yeshiva students will find donations and they'll survive."
Yisrael Shimon, who also works in the clinic, is convinced that the widespread criticism of Haredim only reduces their chances of integrating into Israeli society at large. "When people attack us all the time," he says, "it creates an antagonism within the community toward those who have to go out to study."
On the second floor of the same building that houses the legal clinic is the office of Ranan Hartman, the academic college's founder and director. Hartman, the 41-year-old son of Rabbi David Hartman, founder of Jerusalem's Shalom Hartman Institute, is one of those who initiated a quiet revolution in the Haredi sector, particularly in the wake of the government's large cut in child allowances in 2003. Now, thousands of ultra-Orthodox people attend institutions of higher education before going off to join the ranks of the employed.
According to Bank of Israel data, in 2005 there were only 370 Haredi students in state-funded institutions of higher learning. Four years later, that number has jumped to nearly 2,000. The figures do not include enrollment at Ono Academic College, founded in 1995, as it is a private institution that doesn't received state funding. But it is Ono, with a total enrollment of about 7,000, that seems to lead when it comes to number of Haredi students. Some 2,000 students are enrolled in the Haredi track there for the 2010-2011 academic year, which means that, nationally, the number at institutions of higher learning is now close to 4,000, a 10-fold increase over 2005.
To date, some one thousand Haredi students have graduated from the college, which offers bachelor's and master's degrees in business administration, and law degrees, at its two campuses, in Kiryat Ono and in Or Yehuda, both outside Tel Aviv. Although the law clinic is situated at the main campus, in Kiryat Ono, classes for ultra-Orthodox students take place at the Or Yehuda campus, with men and women segregated from one another (they study on different days).
The heated public debate over the bill that would provide income guarantees to yeshiva students is disturbing to Hartman. " Most of us have an opinion about it without really knowing the [provisions of the] law. This law is really a political measure designed to put off this hot potato for another five years."
The real discussion, says Hartman, should be focused not on Haredim but on the secular public. "The Dan region's economic elite must decide that it's going to open its doors to the entire population, and that it wants the ultra-Orthodox. We still have not made this decision and therefore any other debate is irrelevant."
Isn't it the ultra-Orthodox who are guilty of wanting to be closed off and isolated?
"In psychological treatment, you learn that when you point an accusing finger, you change nothing. We are not willing to accept someone who is different from us, and that's the reason that Haredim and the Arabs are outside the workforce. These are two sectors that want to be part of the game, but don't want to be like us. Israel's future is linked to its ability to absorb them. If it doesn't, we will face a huge problem."
Nonetheless, there are Haredi people who do not want to integrate, and who are happy to remain as students in their kollels [yeshivas for married men].
"Of course, there are Haredim who want to maintain the present situation, but it is a classic mistake to think of them only. There is a huge and growing element within the Haredi community that wants to remain ultra-Orthodox, but also wants to be part of the workforce. We are beginning to understand that integrating Arabs and Haredim is not an act of charity. If we do not integrate them, we will collapse."
In fact, there are Haredi politicians, including Interior Minister Eli Yishai and Knesset Member Moshe Gafni, who in recent years have been fighting any attempt to force members of their sector to go to work. They fight against attempts to cut the budgets of Haredi institutions. This month they managed to increase the budget for income guarantees for yeshiva students to NIS 140 million. At the same time, they oppose any introduction of basic studies into the curricula of ultra-Orthodox students. Nonetheless, Ono College's dealings with the Haredi community began as a result of an especially close link to politics.
In 2000, people from Shas, especially those close to the Haredi party's then-leader Aryeh Deri, realized that without a general education they would not make it to positions of leadership, and would not be allowed to sit on governmental directorates. A special class of 30 of Deri's people gathered in Kiryat Ono and received the school's first bachelor's degrees in law. "Deri is the first Haredi leader who did not see a contradiction between being Haredi and obtaining higher education, " says Hartman.
Do you sense a gap in the knowledge of Haredi students who have not had a general education?
"Yes, they come here as illiterates, lacking even a basic knowledge of English and mathematics. They do not express themselves well in writing. Talmud studies, after all, are always oral, not in writing. On the other hand, 35 percent of the students enrolled in our faculty of law have degrees from other universities and their command of English is catastrophic. The Israeli student is lazy; no wonder we have reached new lows in international tests."
How do the ultra-Orthodox students leave here with a degree?
"We arrange for a year of preparatory studies, during which we have to bring them up to the level of those who came here with 12 years of studies, and that is tough. But there is something in the Haredi educational system that makes people want to study. The secular people have something to learn from Haredi people, how to create an intellectual thirst. We lost this. That thirst jump-starts this process and narrows gaps, even though it does not eliminate 12 years of gaps."
There are those who believe that Haredim can be integrated through professional training, without it being necessary for them to go through an academic education.
"The only way to integrate the Haredim is through the academic institutions. A mother in Bnei Brak has the same dreams as a mother in Ramat Aviv, that her son will become a doctor or a lawyer. If we think we can create a [separate] job market, with low wages for Haredim and Arabs, we are wasting our efforts."
Recently former education minister Amnon Rubinstein, and Uriel Reichman, president of the Interdisciplinary Center, Haifa, filed a petition against the state in the High Court of Justice in which they demanded that Haredi educational institutions be required to teach core subjects. The court is now awaiting the government's response to the petition. For his part, Hartman says the Supreme Court is not the place to discuss this matter. "This has to be said clearly: Haredim must be taught the core subjects. But the place to discuss the teaching of core subjects ought to be the public forum, in a discourse between us and the Haredim, not in government or High Court decisions."
Ono is not alone in offering academic studies to Haredim people. Other colleges with programs for ultra-Orthodox include Bnei Brak Academic College and the Haredi College of Jerusalem, founded by Adina Bar Shalom (daughter of Shas spiritual mentor Rabbi Ovadia Yosef ), in addition to programs at the Open University.
Recently the Council for Higher Education decided to encourage the incorporation of Haredim into academia, and allocated special funds for the purpose, including for establishment of separate classes for men and women.
At Haifa's Technion-Israel Institute of Technology, too, a special Haredi track was opened in recent years. It includes an intense preparatory course (mekhina ) intended to bring students up to speed. The Technion reports a very high drop-out rate from the course - some 75 percent - but Hartman blames the school for that, rather than the students. "The Technion's president has to find the way to integrate them. If you tell a Haredi, 'you must complete the psychometric [exams required for university admission] within a year,' it means you do not want him. The state funds the Technion and we, as citizens, must tell it to make appropriate educational plans."
For it's part, the Technion responded: "The Technion offers ultra-Orthodox a preparatory course that lasts 15 months [the usual mekhina lasts some nine months]. They receive considerable assistance, including tutoring on an individual basis. Those who meet the Technion's uncompromising academic demands at the end of the mekhina program are accepted to the school."
Hartman, whose private school has a high tuition similar to that of the Interdisciplinary Center, Herzliya, says there is a basic difference between the two institutions. "When I launched the project for Haredim, I asked Reichman to come with me," he says. "He told me he couldn't do it, ideologically. I respect him. The IDC is an excellent center, and Reichman is an educational leader and a special person, but I am sorry he deals mainly with the elite. A new elite must be created."
What should the universities do?
"Every budgeted institution must decide it is no longer an ivory tower. If it gets funding from the state it has a responsibility to the state. This is not just a matter of the ultra-Orthodox, but regards other weak populations as well, such as residents of outlying areas. We budget institutions that actually say, 'we have our own agenda, the country's periphery is not our concern, let someone else take care of them.'"
But that's why public colleges exist in the periphery as well.
"If we will discuss problems in the periphery, they will remain in the periphery. If the annual conference on social issues is held in Sderot, the problems will remain there. The colleges in the periphery do an important job, but that is in the margins and stays there. If the state is going to fully fund 100 students, one third must be Haredi, a third Arab and a third residents of the south."
Some of the institutions say this will damage academic excellence.
"God forbid that we should become prisoners of concepts of 'academic excellence.' It's no great achievement to take people from the cream of the crop and turn them into lawyers. You have to take people from all strata of Israeli society and make them excellent, without lowering the level. That is the real challenge - that's why they are professors. But I do not want to put all the blame at the feet of the universities. It's also true that the periphery does not feel comfortable. We have not created an elite in the outlying areas, not even a middle class. Every junior expert knows that in a place where there is no middle class - everything collapses."
Hartman was raised in an Orthodox home, but today he does not wear a skullcap. His family arrived in 1971 from Montreal to Jerusalem, where, five years later his father, the rabbi and philosopher David Hartman, established the pluralistic educational institution and think tank of Judaism and Jewish thought he still heads today.
"I did not decide to be secular," says Ranan Hartman, "just not to wear a kippa. Israeli society categorizes everybody, and I have a problem with that. I don't want to be categorized."
Didn't your father have a problem with the path you have chosen?
"I am living proof of the fact that my father's preaching in favor of religious pluralism indeed materialized. The fact that he did not like it so much is another story."
The younger Hartman was 26 when he established the college in Kiryat Ono.
What makes a young person leave everything and open a new academic institution?
"At the time, my girlfriend went to study law in Britain. I missed her very much and went to join her. I saw thousands of Israelis there, including some who had served in elite combat units back home, who were studying with her. I didn't understand how it could be that kids had devoted their lives to the state, but the state wasn't responding to their intellectual desires. Sixteen years ago, only 400 Israelis could study law in Israel, and anyone else studied in the U.K. The [new private] colleges solved the problem, and effected a significant social revolution in Israel, one that we have not internalized yet." As part of this revolution Hartman runs a program, in the college, for 150 Ethiopian students.
How does he fund such social-minded projects? Through private non-profit organizations and funds that contribute scholarships, though Hartman says that the scholarships they award total only NIS 30 million a year.
"Our tuition is among the highest in Israel," he says. "So, the student from [the affluent] Savyon subsidizes the student from Ofakim. I have no problem with this. Whoever has the means, pays more, while those with less pay less. Our teachers too, are the elite, such as Zohar Goshen, who heads the Israel Securities Authority, and Yaron Zelekha, the former accountant general of the Finance Ministry. My challenge is to get the elite to get to know the entire Israeli public.
Why do you remain private?
"We are a non-profit institution that runs as a company for all intents and purposes. I can remunerate those who are excellent and bring in the best professors. Lecturers such as Yaron Zelekha and Zohar Goshen want a little bit more than NIS 25,000 a month, which is what many professors get in the universities - and that is an improper wage."
SUBSCRIBERS JOIN THE CONVERSATION FASTER
Automatic approval of subscriber comments.

NOW: 40% OFF
ICYMI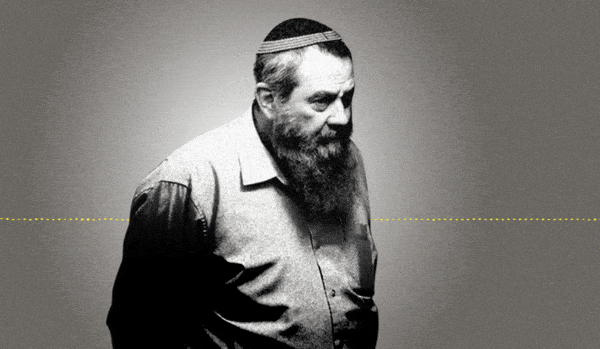 Jewish Law Above All: Recordings Reveal Far-right MK's Plan to Turn Israel Into Theocracy
Why I'm Turning My Back on My Jewish Identity
Down and Out: Why These New Immigrants Ended Up Leaving Israel
The Reality Behind 'The White Lotus' Sex Work Fantasy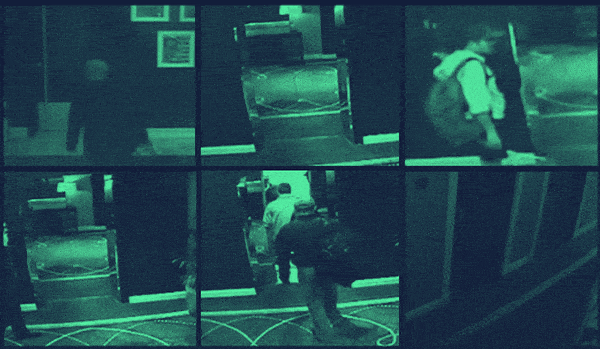 This 'Dystopian' Cyber Firm Could Have Saved Mossad Assassins From Exposure
Comeback Kid: How Netanyahu Took Back Power After 18 Months in Exile