The Truth About Israel's Egyptian Agent
Egyptian spy Ashraf Marwan was not a double agent, according to a new book, and provided Israel with reliable information - until the end
In the early 1970s Lt. Col. Meir Meir took a trip to Europe with Mossad officials. He was then head of Branch 6 of the research department of Military Intelligence - the branch responsible for Egypt - and was on his way to meet an agent named Dr. Ashraf Marwan. Until then, Meir had accompanied Dubi, the young Mossad case officer who was Marwan's operator and confidant. This time, however, Dubi was unable to go to the meeting and Meir set out alone.
In his preliminary briefing, Meir was given a leather briefcase by the espionage agency and asked to give it to Marwan. When he asked his traveling companions what was in the briefcase, they replied, "an apartment at Kikar Hamedina" in Tel Aviv - then one of the most expensive neighborhoods in Israel. An average apartment there cost more than $100,000 at that time.
This story appears in "The Angel: Ashraf Marwan, the Mossad and the Surprise of the Yom Kippur War" (in Hebrew ), a new book by Prof. Uri Bar Yosef, a political scientist who teaches at the University of Haifa. This book refutes the "double agent" theory suggested by former MI chief Maj. Gen. Eli Zeira. Zeira said Marwan gained the trust of Mossad chief Zvi Zamir and his people, gave the agency real information for several years, but at the moment of truth, he gave them false information. This theory holds that Zamir and his Mossad colleagues are all equally responsible for the intelligence estimate that there was a "low probability" of war in 1973 - until a few hours before it actually began.
This theory has been propounded inter alia by Israeli-British historian Dr. Ahron Bregman, American journalist and writer Howard Blum and especially Yedioth Ahronoth journalist Dr. Ronen Bergman.
The huge sum of money Marwan received attested to the tremendous importance the Mossad placed in the man who was considered Israeli intelligence's most precious asset at the time: Marwan was paid an estimated $1 million over the years. This sum was so exceptional that Prime Minister Golda Meir had to lobby Finance Minister Pinhas Sapir to get him to approve such an unusual and unprecedented budget.
Marwan, one of whose code names in Israeli intelligence was "the Angel," was married to Mona, the daughter of Egyptian President Gamal Abdel Nasser, and served as a special adviser and confidant to his successor Anwar Sadat. The latter appointed him as a liaison to Libyan ruler Muammar Gadhafi and to Saudi intelligence chief Kamal Adhem.
In 1969, when Marwan was a 25-year-old master's student in chemistry, he took a short trip to London. Contrary to what has been published until now, Bar Yosef writes that Marwan did not enter the Israeli Embassy, but rather called it from a public telephone and asked to talk to the person in charge of intelligence. There is a standard procedure for such requests, and he was routed to the military attache. Marwan gave his name, but refused to give his telephone number. With that, the conversation ended.
Feeling under pressure, Marwan later called again and this time left the phone number of his hotel, stressing that he had only 24 hours in which to speak to the embassy intelligence official.
Coincidentally, Shmuel Goren, head of the Tzomet team, which was headquartered in Brussels, was in London at that time. (Tzomet is the Mossad department responsible for recruiting and controlling agents. ) Contrary to the procedures requiring advance observation and surveillance of a source, and without security cover, Goren - who had meanwhile heard about the phone calls - decided without consulting his superiors at headquarters to make contact with Marwan. That mission was given to a young case officer who had just transferred from MI Unit 154 (504 ) to the Mossad.
The operator and the agent were the same age and had excellent chemistry. Dubi maintained the relationship with Marwan until the beginning of the 1990s, even when he was no longer a valuable as an agent.
In any event, Goren's intuition bore fruit: Marwan was recruited, but not without extensive checks as to whether he was an Egyptian agent sent to deceive Israel. At the meeting, they came up with code words from the field of chemistry. Marwan was asked to call certain phone numbers in London - the home numbers of Jewish women who aided the Mossad and passed along messages.
To this day it is not clear why Marwan betrayed his homeland. He was a greedy and avaricious person who loved the good life and became a wealthy international businessman, thanks to shady weapons and real estate deals with highly placed friends in Libya and Saudi Arabia. He knew how to extract bribes, and may even have obtained his doctorate in chemistry fraudulently. He also wanted to take revenge against his father-in-law Nasser, who scorned and kept a close eye on him.
The Mossad nurtured his ego, including by setting up a special and exceptional meeting with the Mossad chief himself, Zamir. When Marwan started having marriage difficulties, Zamir ordered a diamond ring for "the Angel" to give his wife as a reconciliation gift.
Harbinger of war
Alongside the revelations about the spy's operation, Bar Yosef's major contribution in the book is in refuting Zeira's claims one by one, reinforcing and expanding what has already been written about this matter in Haaretz. Bar Yosef claims that until 1973 Marwan provided Israel with vital information, including the war plan and battle orders of the Egyptian army units, secret details from President Sadat's conversation with Soviet leaders and other information that always turned out to be precise and was confirmed by other Mossad and MI sources.
He passed on the information in face-to-face meetings with Dubi, Meir and Zamir, and in coded transmissions via a radio provided by the Mossad.
On Friday, October 4, 1973, Marwan came to Paris with an Egyptian delegation. Despite the personal risk this entailed, he called one of the Jewish women who conveyed a message to Dubi that evening. It included the code word "chemicals," which meant Egypt would be going to war soon. Marwan also asked to meet with "the general," as he called Zamir.
Though the information was passed on to Israel, due to a hitch in communications and misjudgment on Dubi's part, it did not get the attention it merited. Only after a 24-hour delay did Zamir, accompanied by Dubi and Mossad security personal, arrive in London. There, at 10 P.M. he met at a safe house with Marwan, who again warned that war was imminent.
Bar Yosef says Marwan was tense and excited. He said to Zamir (as Dubi transcribed it ): "I've come to tell you that he (Sadat ) intends to go to war tomorrow."
However, Marwan did not know when the war would actually start: Representatives of Egypt and Syria had held a secret meeting a few weeks earlier in Damascus and decided to move up the attack from "sunset" to 2 P.M.
Zamir immediately phoned his bureau chief Freddy Eini and dictated a coded statement: "The contractors have decided to sign the contract under the conditions known to us. They will land for the signing on Saturday before dark. Both will come."
It was 2:30 A.M. Israel time, Saturday, October 6. Because of the decision by Prime Minister Meir and Defense Minister Moshe Dayan not to launch a preemptive strike, and because not enough reservists had been called up in time, Israel was surprised less than 12 hours later by an attack by Syria and Egypt, despite Marwan's warning. Nevertheless, the warning did enable the Israel Defense Forces to keep the Syrian army from occupying the Golan Heights on the first day of the war.
On June 2, 2007, Marwan's corpse was found sprawled on the sidewalk outside his home in London. The London police conducted its investigation carelessly, and a coroner closed the case without his murder being solved. Bar Yosef has no doubt that Egyptian intelligence murdered Marwan after Zeira revealed his identity. I also reached this conclusion in articles I wrote.
Six years ago Zamir and other officers filed a complaint to the attorney general against Zeira for having revealed state secrets. The latter ordered the police to investigate. The police inquest ended about two years ago. There has been no decision on the matter by previous Attorney General Menachem Mazuz and current Attorney General Yehuda Weinstein.
Within the Mossad there was disagreement: Meir Dagan believed it was better not to investigate the affair and not to put Zeira on trial, so that more secrets would not be revealed. His deputy, N., who was head of Tzomet, believed Zeira should be brought to justice. We can hope that the new Mossad chief, Tamir Pardo, will decide that the person responsible for the death of a valuable Egyptian agent should be brought to trial.
ICYMI
Ken Burns' Brilliant 'The U.S. and the Holocaust' Has Only One Problem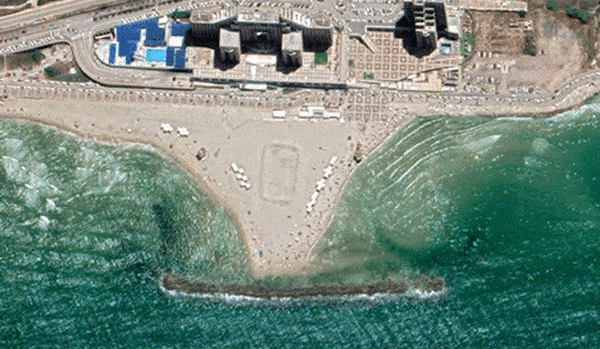 Facing Rapid Rise in Sea Levels, Israel Could Lose Large Parts of Its Coastline by 2050
As Israel Reins in Its Cyberarms Industry, an Ex-intel Officer Is Building a New Empire
How the Queen's Death Changes British Jewry's Most Distinctive Prayer
Chile Community Leaders 'Horrified' by Treatment of Israeli Envoy
Over 120 Countries, but Never Israel: Queen Elizabeth II's Unofficial Boycott