With All Guns Blazing
Film producers Menahem Golan and Yoram Globus were honored this month with a retrospective in New York. A look back at the famous duo, whose company was once so big that distributors meeting them in Cannes each year called it the 'Cannon Festival'
The collaboration between filmmakers Menahem Golan and Yoram Globus was so productive and gave rise to so many hits - among them "Sallah Shabati," "Kazablan," "Operation Yonatan" and "Eskimo Limon," the latter being the most successful Israeli movie of all time - that the cousins from Tiberias became fixed in the local mind as an inseparable duo.
At the end of the 1970s, the pair set out to conquer Hollywood. Taking control of the Cannon production company, at which they produced 125 films in a decade, they invented a new model for funding and distributing independent films, and proved to the Americans, too, that Golan-Globus was a winning combination.
The unusual assortment of films the company produced consisted of a mix of B movies and films of quality, commercial movies alongside those directed by esteemed auteurs. In time, Golan and Globus found themselves grappling with economic difficulties. The two quarreled bitterly and in 1989 Golan left the company, followed a short time later by Globus.
For five years the two cousins hardly spoke to each other at all. By the mid-'90s, both had returned to Israel and reconciled, although the professional alienation between them has remained. Last week they agreed to be interviewed together, on the occasion of a six-day homage to Cannon films that opened last week in New York: The Film Society of Lincoln Center screened 13 Cannon films, and hosted the two Israeli producers who headed the studio, honoring them for their contribution to the American film industry.
In a telephone conference call with Haaretz - Globus from his office in Tel Aviv and Golan from London, where he was visiting - the pair reconstructed the way their Hollywood journey began.
"Of the 20 most successful Israeli films of all time," says Globus, who was born in 1941, "16 have been ours: 'Eskimo Limon' is the most successful: It was viewed by about 1.5 million people in Israel. After that comes 'Kazablan' and the third is 'Sallah Shabati.' That's when we said, 'Let's give our way a try abroad. We left everything here, even our families, and because at that time you couldn't take money out of Israel, we bought Cannon by means of its films."
At the time, Cannon was an independent New York production company with a catalog of 80 films. "America at that time didn't know there was another world, outside of America, and that it was possible to sell films all over the world," relates Globus. "They would go to festivals and not sell to anyone. So we said to them, 'Let us try. If we succeed, we'll get 25 percent of the money and you'll get the rest.' And that's we did: We took their films, we went to the Cannes Film Festival, and the two of us worked like dogs. We stuck flyers on all the cars and in a single week we sold $2.5 million worth of films! We took 25 percent of that, and with that money we bought 51 percent of Cannon and took over the company."
In 1979 Golan and Globus moved their offices to Los Angeles, where they began making films, which they then sold to independent distributors around the world. Golan was in charge of the company's artistic direction, and Globus of the financial side.
"The distributors didn't have enough films," explains Golan. "We saw that if we succeeded in producing films to their taste, we would succeed. And really, we hit the bull's eye."
Within six years Cannon became a success. It produced low-budget films, mostly B movies, and discovered stars like Chuck Norris, Jean-Claude Van Damme and Sharon Stone, operating in the spirit of "the king of B movies," Roger Corman (indeed Golan had worked alongside Corman in the 1960s and internalized some of his methods for producing low-budget films ).
Cannon's films were commercial, many of them were trashy, and they addressed a broad audience. The producers had no compunctions about extreme violence or soft pornography, and the critics usually panned them. Economically, however, the films brought in impressive profits, the number of films Cannon released kept growing, and quickly the company established its status as the largest independent production firm in the United States. In 1985 alone it produced 23 films, more than any of the large Hollywood studios, and the following year it produced a record number of 44 films. At its peak, Cannon's annual turnover exceeded $1 billion, and Globus and Golan were considered among Hollywood's top producers.
"Menahem brought Chuck Norris and Van Damme, we brought [Charles] Bronson, we made 'Breakin',' which was a huge hit, and we made films with much lower budgets than the majors [the major studios], $2 million to $6 million per film,' says Globus. "In addition, at that time, the video field was growing rapidly in the world and our films, in addition to their success in theaters, surpassed the majors' sales in video."
Golan notes that their resume, which included four Academy Award nominations (for "Sallah Shabati," "I Love You Rosa," "The House on Chelouche Street" and "Operation Yonatan" ) opened many doors for them worldwide and worked magic - together with the company's skilled sales team, consisting of the two of them and Danny Dimbort.
The Globus and Golan duo's survival instinct led them to invent a method for financing their films up front. Every spring the two would go to the Cannes Festival armed with summaries of the films they planned to produce the following year, along with the names of the directors and actors slated for each project, and some striking posters.
"The independent distributors around the world were hungry for merchandise, hungry for films, so we could sell them our films in advance," Golan recalls. "We did big publicity for our films there and thanks to that we were in the sights of all the independent distributors. When they came to Cannes, they would come first to our office and very quickly they started calling it the 'Cannon Festival.' We would sit with them in a room, I or Yoram, and we'd tell them the story of the film, get them excited and they'd be convinced and buy."
Unlike the large studios, Golan and Globus gave buyers the video and television distribution rights to pictures, and thus, they say, in most cases the advance sales covered the films' production budgets.
At a certain stage, Golan and Globus decided they didn't want Cannon to be associated solely with B movies, trash and action films. They persuaded famous stars, among them Faye Dunaway, Sean Connery, Roger Moore, Rock Hudson, John Gielgud and even Katharine Hepburn to appear in their films and they also recruited esteemed directors, in the hope they would give Cannon the prestigious aura of quality films. In 1984, John Cassavetes, for example, directed "Love Streams" for the company, in 1985 Robert Altman directed "Fool for Love" with Sam Shepard and Kim Basinger, and Russian director Andrei Konchalovsky directed "Runaway Train" starring Jon Voight.
The year after that, they produced "Castaway," directed by Nicolas Roeg; in 1987, Barbet Schroeder directed "Barfly," and even Jean-Luc Godard's name appears on Cannon's lists: In 1987 the French New Wave director made a bizarre post-Chernobyl version of "King Lear" for Globus and Golan, based on Shakespeare's play and including appearances by Woody Allen and Norman Mailer.
"Ego was involved in the decision to make these films," says Golan, "because I admire great directors, [Ingmar] Bergman and the like. Until then I was busy making small commercial movies, which addressed more of a general audience, and suddenly I had an opportunity to take into our house directors who weren't accepted at the majors. This, for example, is what happened with 'Barfly,'" whose semi-autobiographical screenplay was written by Charles Bukowski, and starred Mickey Rourke and Faye Dunaway. "[Barbet] Schroeder initially ran around to the big studios to produce his film, but they didn't dare. Yoram and I, however, had the nerve, and this significantly changed the way the world looked at Cannon."
Globus recalls a dramatic scene that took place in the company's offices when the French director came to propose they produce his film. "He came to us at the office with a knife, sat down at the table, put one hand on the desk and with the other he brandished the knife. 'If you don't make this film for me,' he said, 'I will cut off my finger.'"
"Yes, that's right. That happened on my desk," laughs Golan.
These films gave Cannon a foothold in the prestigious competitions at festivals and raked in prizes as well as several Oscar nominations. Hollywood officially doffed its hat to them in 1987 when a Dutch film they produced, "The Assault," won the Academy Award for the Best Foreign Language Film.
"On those films, we didn't always make money. Take, for example Franco Zeffirelli's 'Otello,'" a filmed version of the Verdi opera. "We lost some $9 million on that, I think," admits Golan, but Globus hastens to distract him.
"Okay, but that doesn't matter now," he says, and quickly cites the American film critic Roger Ebert. "Cannon has taken more chances with serious marginal films" than any other production company, wrote Ebert in 1987.
Not all of those films were losers, either, Globus clarifies. "Take for example a film like 'Barfly.' It turned out to be a great movie, which became a cult picture, as did Cassavetes' 'Love Streams.'" On the other hand, he acknowledges, "the work with Godard really was a mistake. The man went a bit nuts and made us a film that isn't a film, but okay, there were all kinds."
When Cannon was at its zenith, in 1986, a joke went around Cannes that got picked up by Variety. "When Steven Spielberg got to the pearly gates, he asked St. Peter if Menahem Golan was inside. Assured Golan had not yet been called, Spielberg went in. On the heavenly throne, however, he spots an individual before a bank of phones barking commands, "Sign Dustin Hoffman, get me Coppola, buy Thorn EMI, sign Joan Collins for 'Regine'!" Spielberg walks out in a huff, "I thought you said Menahem Golan wasn't here" he blurts, "That's not Menahem" replies St. Peter. That's God. He just thinks that he's Menahem."
Just when it was at the top of its game, the company went into debt, and had trouble balancing its books. Costly projects in which they had invested large amounts of money bombed at the box office (among them Zeffirelli's "Otello," Roman Polanski's "Pirates" and "Superman 4" which starred Christopher Reeve ), and a project that might have been profitable, the rights to the film "Spiderman," which Cannon held for seven years, were not exercised.
In addition, there were people in the industry who charged that Cannon was employing people at starvation wages and in substandard working conditions.
"Slander, slander, slander," Golan says of these charges.
"It's a pack of lies. In the United States even if you work with a low budget, there is a minimum wage determined by the unions. You can't do such a thing," adds Globus.
"Let's start with the fact that Cannon didn't collapse," he continues, referring to its acquisition by Pathe in 1988. "But there was an ideological argument here between Menahem and me: In my opinion, we were making too many movies, whereas in Menahem's opinion we had too many movie theaters." (Cannon had purchased ownership of more than 1,000 movie theaters in Europe and America .)
"This was a friendly disagreement between us, and then did we part ways. If we hadn't separated, I believe Cannon would still exist to this day, in one way or another," says Globus.
"I definitely accept Yoram's explanation," Golan adds, "but I think Cannon isn't to blame and neither are we, but rather the French bank that was financing the independent distributors, which suddenly stopped financing cinema. In the wake of that, it was very hard to get money for films."
When Golan is asked about the extent of his involvement in films directed for them by outside filmmakers, Globus interrupts.
"Let me answer," he says. "To my great regret, Menahem often intervened too little, because he is a director and he has the soul of an artist, and I didn't like that because sometimes there were very big failures."
Golan sold his share in the company to Globus and went over to run 21st Century, which specialized in movies marketed directly to video. Globus, however, who was exonerated in an investigation against him by the American Securities and Exchange Commission, in the wake of the troubles at Cannon, continued to cooperate with Pathe. In 1990, when the latter bought MGM, he served as president of that studio for a short time. After that he established an American distribution company, and in 1993, Globus came back to Israel.
Golan returned to Israel in the mid-1990s. Here he produced a series of stage musicals, continued to direct and produce films that were for the most part panned by the critics, and in media interviews denied rumors he was deep in debt. Now, at the age of 81, he is busy producing and directing a new film, based on Aharon Appelfeld's 1975 novel "Badenheim 1939."
Globus, 66, is head of the Globus Group, a production and distribution company that also owns cinemas and studios in Israel. He says the company is now working on a television series to be called "Tel Aviv Girls" that will be the local equivalent of "Sex and the City." Also, he says, the company is planning the production of a film comedy.
At the point in the interview when Globus recalls that when he saw the 1990 film "Pretty Woman," he thought to himself it was a film Cannon could have made, Golan decides it is the right moment.
"At this opportunity," he says, "I would like to reveal to Yoram that I have completed a script I want to show him so he and I can produce it together. The title of the script is 'My Wife My Beloved.'"
Globus replies diplomatically: "That's a lovely title."
Asked if some time he might indeed go back to collaborating with Golan and produce another film with him, he replies: "It's not something I would reject outright. I have never stopped loving Menahem, I love him and I hope this will yet happen."
SUBSCRIBERS JOIN THE CONVERSATION FASTER
Automatic approval of subscriber comments.

NOW: 40% OFF
ICYMI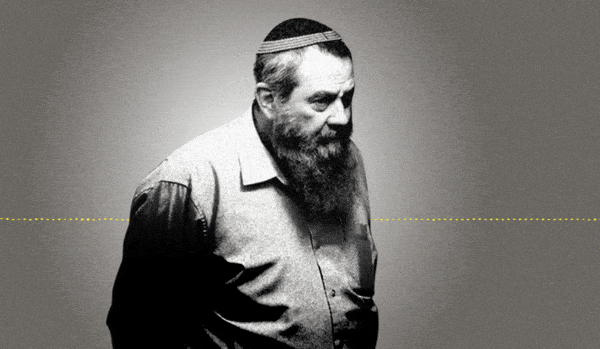 Jewish Law Above All: Recordings Reveal Far-right MK's Plan to Turn Israel Into Theocracy
Why I'm Turning My Back on My Jewish Identity
Down and Out: Why These New Immigrants Ended Up Leaving Israel
The Reality Behind 'The White Lotus' Sex Work Fantasy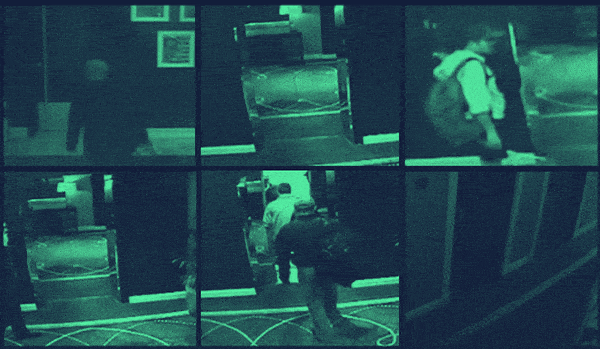 This 'Dystopian' Cyber Firm Could Have Saved Mossad Assassins From Exposure
Comeback Kid: How Netanyahu Took Back Power After 18 Months in Exile