Vietnam and Yom Kippur Wars Were Closely Connected, Newly Released U.S. Documents Reveal
Secret documents contain Henry Kissinger's conversations with Golda Meir and former South Vietnamese President Nguyen Van Thieu.
Henry Kissinger, at 50, was at the height of his powers: secretary of state and national security advisor, hero of the negotiations that led to America's withdrawal from Vietnam, master of the mediation between Israel and Egypt and Syria. Golda Meir, a woman of 75, was Israel's prime minister. When the two met, they were usually accompanied by colleagues, aides and transcribers.
Nguyen Van Thieu was a military man and a politician, the president of South Vietnam and Kissinger's contemporary. Like the prime minister of Israel, he was a cranky and ungrateful client of the United States government. On November 29, 1973, about a month after the end of the Yom Kippur War, in a meeting of the crisis management team he headed in Washington, Kissinger confessed: "I've always had this secret desire to get Golda [Meir] into negotiations with [President] Thieu. What a scene that would be! They both deserve each other."
A week later, Kissinger met with South Vietnamese foreign minister Vuong Van Bac, who asked for fighter planes and antitank weaponry.
"If you promise not to record this," Kissinger said, "I'll tell you one of my secret wishes - that is to get President Thieu into negotiations with the Israeli prime minister. That would be a match. Your president is a real pro. The Israelis also want anti-tank weapons. So let the Israeli prime minister and President Thieu negotiate to see who would get our antitank weapons. No, seriously, I appreciate your need for antitank weapons."
Kissinger hastened to reassure Bac: "[Let] me say again we will do the maximum possible to preserve your independence and integrity."
In other words, the United States would act only within the bounds of what was actually possible; the administration would do only what Congress approved. Or as Bac heard a year later from a new president, Gerald Ford, Richard Nixon's successor, "I want to reassure you we will support President Thieu in every way - economically, politically, diplomatically. Our problem is not us, but on the Hill." These are quotes from secret U.S. documents released last week, just as transcripts of Golda Meir's war cabinet from the terrible days of October 1973 were revealed. The American papers are included in the last volume of Vietnam War documents published by the U.S. State Department - extending until the fall of the regime in South Vietnam and the occupation of Saigon (now Ho Chi Minh City ) in April of 1975.
Backed into a corner
Reading these documents reveals how much closer the two crises were actually connected than Israel's leaders assumed at the time. From transcripts of discussions conducted by Meir, three additional ministers in the war cabinet (Moshe Dayan, Yigal Allon and Yisrael Galili ), chief of staff David Elazar and a handful of military officers, civilian officials and advisors, one can see how strategic assessments and breaking a large equation down into its constituent factors is no simple matter.
While a preventive strike is "operationally tempting," as Elazar said, it would result in little military benefit and would incriminate Israel as a perpetrator of acts of violence, making it difficult to obtain U.S. aid. Calling up a small number of reserves would be enough to stop a potential Syrian attack, but not enough for the counter-attack Elazar imagined on the road to Damascus, and abroad the call-up would likely be interpreted as a prelude to aggression. A swift westward crossing of the Suez Canal, as division commander Ariel Sharon suggested, would be spectacular but liable to put the force that crossed the canal in a vulnerable position, expose Sinai to the armored forces of the Egyptian army and render the small forces that comprised Central Command hostage to the caprices of Jordan's King Hussein.
These discussions reveal a series of failures on the part of the Israeli leadership, which found itself backed into a corner. It neglected to define a realistic overarching national goal. It failed in its obligation to prevent war and to prepare, should war break out, an army that would win swiftly and inexpensively. The main issue the decision makers therefore found themselves occupied with in the hours before the Arabs pulled the trigger, and thereafter, was American aid - both in materiel and in diplomatic moves for a ceasefire. Without this aid, Israel would have been exhausted and defeated in a long war; with it, Israel developed total dependence on Washington.
Fortunately for Israel, Washington does not only consist of the White House, the Pentagon and the State Department, but also Congress. Thanks to Israel's power in Congress, it has fared better than other, smaller allies, like South Vietnam. In the absence of congressional support, they did not win the administration's affection; this is why Saigon fell and Jerusalem hasn't. But along the way there have been important reminders that the pampered Israel is not an only child and moreover Washington is not omnipotent. The United States needs to reach diplomatic agreements with European nations if it seeks ports, bases and airspace there that would be at the disposal of the aid effort.
The juxtaposition of the Meir transcripts and the Kissinger documents reveals the extent to which Israel erred in understanding its place in the universe. Meir, Dayan and their government did not prepare to absorb a military effort on the part of the Arabs to break the diplomatic deadlock. The preparation on the front was inadequate, and the army that had been built up was not trained for the scenario that intelligence had obtained but the General Staff and the commanders neglected to internalize.
As the war dragged on, other parties came to their senses and OPEC countries altered the situation entirely by declaring an oil embargo on the 11th day of the war. The oil shortage and the rise in prices severely damaged America's strength. The Americans did not have enough fuel, weapons or money for themselves and all the countries dependent on them.
"I get the impression - after October 6 - there is going to be an offensive in every part of the world," Kissinger said during a discussion of Vietnam at the end of November of that year.
The head of the CIA, William Colby, acknowledged that the intelligence assessment had changed and it was in fact only based on circumstantial evidence: North Vietnam was sending many forces south, at an increasing rate. Deputy secretary of state Kenneth Rush wondered how it happened that his ambassador in Saigon, a staunch supporter of Thieu, observed: "I'm surprised he didn't ask for Israel's $2.2 billion."
Chairman of the Joint Chiefs of Staff at the Pentagon, Adm. Thomas Moorer, concurred: "Many of the things [Thieu] wants, Israel wants too. We have to make some decisions."
In another discussion, Graham Martin, the ambassador to Saigon, asked about the connection between what was happening in the Middle East and Vietnam. "It hurt us with the Arabs. [Syrian president Hafez] Assad said in his talks with me, 'You look what you've done to Taiwan, Cambodia, Vietnam, Portugal, etc.' (There was some debate between him and his foreign minister whether Portugal fit into the category ). But anyway, Assad said, 'Therefore if you look at this, you will give up Israel, and so [Egyptian president Anwar] Sadat should simply not give in.' On the Israeli side, they said, 'We don't want to wind up like Thieu.'"
Shortly before the final collapse in April of 1975, Kissinger reported that in Congress that they had told him: "'You've got to give aid to Israel because they win their wars, but we can't give aid to other countries that are losing their wars.' Well, on that goddamn theory it's a wonder that the Soviets are not in Bonn already. On that theory the Nazis would have taken over the world.'"
'Like a surgeon with a scalpel'
Last week Kissinger was the main speaker at a conference convened at the State Department, his old stomping grounds, to mark this last volume's publication.
He spoke about the polar differences between the two sides at the end of the 1960s and the start of the '70s. The Americans sought a compromise; the North Vietnamese a victory, to replace the regime in the south and to unite the two halves of Vietnam under their rule. When they became stronger militarily, they attacked; when they were blocked, they agreed to bargain; when they signed an agreement, they waited for an opportunity to break it and win.
Kissinger's interlocutor and partner in the Nobel Prize for Peace (which he did not go to accept ), was the "special advisor" from North Vietnam, Le Duc Tho. According to Kissinger, he "operated on us like a surgeon with a scalpel with enormous skill, always courteous, but he occasionally would be told from Hanoi, according to that book, to remember that there could be no negotiations until there had been a military change. And then his purpose was to get us to that point."
Kissinger was slightly envious of the North Vietnamese. Bargaining? Yes, of course, but only from a position of strength. Concessions? Definitely, but only tactical.
Richard Holbrooke - who at that time was a minor official at the State Department and White House, and is now representing President Barack Obama and Secretary of State Hillary Clinton in the Afghanistan-Pakistan tangle - emphasized another lesson: If an opening for dialogue comes along, it is a pity to waste it on marginal issues, like a truce or suspension of bombardments. It is worth aiming for an inclusive agreement, as the internal politics are liable to change - such as a new president being elected or the majority opinion in Congress changing.
When Holbrooke considers the present challenges, he remembers Vietnam, as does Gen. David Petreus, the commander of the forces in Afghanistan, who also wrote his doctorate at Princeton about the relations between the diplomatic echelon and the military echelon in the Vietnam War. The top officials of Israel's diplomatic and military echelons would do well to bolster their reading of the Golda Meir transcripts with a reading of the Henry Kissinger documents.
ICYMI
Ken Burns' Brilliant 'The U.S. and the Holocaust' Has Only One Problem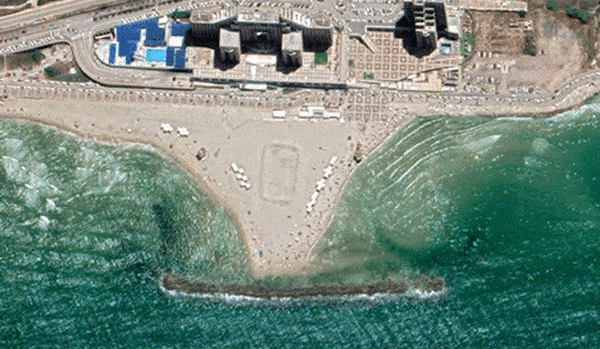 Facing Rapid Rise in Sea Levels, Israel Could Lose Large Parts of Its Coastline by 2050
As Israel Reins in Its Cyberarms Industry, an Ex-intel Officer Is Building a New Empire
How the Queen's Death Changes British Jewry's Most Distinctive Prayer
Chile Community Leaders 'Horrified' by Treatment of Israeli Envoy
Over 120 Countries, but Never Israel: Queen Elizabeth II's Unofficial Boycott