You Say You Want a Revolution
Two women writers respond to supermodel Gisele Bundchen's proposal for a universal breast-feeding law.
Like other revolutionary ideas, one of the reasons why the proposal by Gisele Bundchen that women be obliged to breast-feed their children until they are 6 months old is so jarring to us is that it is ahead of its time. From where we stand, the thought of this being anchored in legislation seems far removed to us, much as Bundchen the Brazilian supermodel who first came up with the proposal for such a "worldwide law" in a magazine interview this summer is far removed from us mortals. But with a bit of vision it is possible to imagine a future world in which totally different circumstances prevail. A world in which the notion of enacting such a law is in keeping with other legislation, such as:
Every female worker shall be entitled to seven paid sick days a month during menstruation, and another three or so paid sick days during ovulation.
Paid pregnancy leave will begin on the day a woman declares she is trying to conceive, and continue until the day she gives birth.
Throughout her pregnancy leave and post-delivery leave, every woman will get a special stipend designed to ensure proper nutrition for herself and the baby.
On the day she gives birth, the woman and her partner will begin a paid post-delivery leave that will last 24 months.
Every employer will be obliged to offer female employees a "motherhood track," which will allow her to work part-time, take breast-feeding breaks, and go on post-delivery leave.
The state will provide subsidized child-care facilities for babies and subsidized after-school programs in schools that will offer child care until 7 P.M. All workplaces will also be obliged to offer a subsidized babysitting service.
Nursing corners will be set up in every public space, and stroller access will be a legal requirement.
All expenditure on nannies, child-care facilities, or any other outlay involved in raising children (diapers, pacifiers everything aside from substitutes for breast milk, naturally) will be tax deductible.
A breast-milk bank will be established, for babies whose mothers cannot nurse them.
All treatment and medications that relate to the woman's physical and emotional needs will be included in the subsidized "basket" of medical services. This basket will also include full coverage of the costs of a doula, a breast-feeding instructor, and individual parenting instruction.
The government will undertake to allot substantial sums annually for research on female morbidity.
It will be forbidden to depict women as sexual objects in any branch of the media.
In every country in the world legal civil status will be granted to any immigrant woman who is the mother of children under the age of 18, as well as to her children.
The civil powers of all religious institutions will be abolished.
The National Insurance Institute's child-support table will be updated.
The budget for family-planning agencies will be increased, as will the number of hours devoted to sex education in schools.
Women will receive free legal counseling and business guidance from the state.
Punishment and enforcement will be increased in cases of domestic violence, sexual harassment and sexual violence. Victims of said violence will receive unlimited psychological and psychiatric treatment.
Every public institution and every public committee will be required to appoint female representatives in a ratio equal to the percentage of women in the population.
If all these come to pass, then it will be possible to talk about compelling women to breast-feed their children up to the age of 6 months. But in order for that to happen, society and the state must stop treating the birth of children and their rearing as a feminine hobby that interferes with the bottom line, and to start treating mothers as the ones who hold the most vital role in the continued survival of humankind.
Dear Gisele,
I will start with a confession: Until yesterday, I'd never heard of you. The editor who contacted me had to spell your name for me. A quick Google search quickly filled in the embarrassing gap in my general knowledge: I learned that you are beautiful (what else?), wealthy (an understatement), have a handsome husband and a baby (Benjamin) who had a water birth at home in your Jacuzzi. I also learned that your ex-boyfriend is Leo (about whom you still say nice things, and with whose mother you are in touch), and that you contribute millions each year to save the rainforests in your homeland, Brazil. Good for you, Gisele. By the way, my oldest daughter, who is 13, told me all this without even referring to Wikipedia.
As I've already mentioned one little girl, Gisele, I will go on and tell you, Gisele, that I am a mother of three. At the moment, while we are still on the subject that has brought us together your revolutionary statement proposing to obligate women legally to breast-feed their infants up to 6 months you are probably asking yourself whether I nursed mine. I'll allay your suspicions right away: I'm not one of those kinds of unruly moms whom you feel compelled to call to order. All three of my children were breast-fed, and how! (The most enthusiastic one nursed for a year and a half.) My breasts were taken out under every tree. Furthermore, apart from my own children, I also spontaneously breast-fed four other hungry little ones on a one-time basis.
I am telling you all this, Gisele, so that you understand whom you are dealing with. I too, like you, believe that breast-feeding is a natural way of ensuring proper nutrition, is healthy for the body and mind (of both parties), and inexpensive (this point is subject to debate, because breast-feeding can take away from highly remunerative on-the-job time). I, too when not suffering from painful engorgement or infections, when not bitten and not dying of exhaustion, and when not fed up with breast-feeding every 20 minutes liked to do it. I will forever miss that look that only a nursing baby knows how to give his mother that tugs at her heart.
At the same time ... how shall I put it politely and without insulting you? I will not sling slogans at your photogenic face about basic human rights. I am convinced that you yourself occasionally refer to them, too, along with New Age mantras and calls for the rainforests to be saved and for the cleanliness of the rivers to be maintained. Who knows better than you, Gisele, a woman whose greatest and most productive asset is her body, what a fatal blow your proposal would strike to a woman's right to her body?
How exactly do you see this happening? Do you imagine a breast-feeding police force that will patrol the public space and issue fines to women caught with a bottle of formula? ("Mister Policeman! I swear to you! My baby is 6 months and two days old!") Or perhaps you envision detention camps, gulags where women will be forced to breast-feed, and consequently reeducated?
Basically, Gisele, I fear that such a breast-feeding police is already functioning, even if in an unofficial capacity. Indeed, in many circles women who decide not to nurse (and also mothers who deliver babies after taking an epidural, or by Caesarean section) are looked at askance. Often when I myself met groups of mothers of newborns, I found that with the bottles came apologies like "I have recessed/inverted/infected nipples." Or, "A lactation consultant approved this!" Or, "It's my own milk, I expressed it!"
At the same time, at the other extreme, there is vocal disgust for nursing mothers, and especially for the ones who breast-feed toddlers who already know how to say "I want the other side!" (My youngest daughter was about 1 when my mother offered me a veiled hint: a documentary film about women who continued nursing children until they were at an advanced age. I must admit, Gisele, that I too was shocked by the sight of a 7-year-old British girl, with a perfect English accent, sprawled across a couch so that she could nurse comfortably from her mother.)
Maybe breast-feeding sounds like a boring subject, like dieting or exercise, but it constantly spurs, so it seems, an animated and heated debate, much like the underlying issue here: an exposed breast being sucked on in public.
The way things are, Gisele, your breasts spark increased interest. Why shouldn't you make do with that? Breast-feed, be photographed, set a personal example, show us that nursing is sexy. If you feel like it, make a donation to La Leche League. Just don't decide for us what is and is not appropriate, and don't let the law place its ugly paw on our breasts, which in any case are already very sensitive.
Sorry, Gisele, but I have to say something really chauvinistic to you: Just sit there, look pretty and keep mum.
Sincerely,
Shoham Smith

SUBSCRIBERS JOIN THE CONVERSATION FASTER
Automatic approval of subscriber comments.

NOW: 40% OFF
ICYMI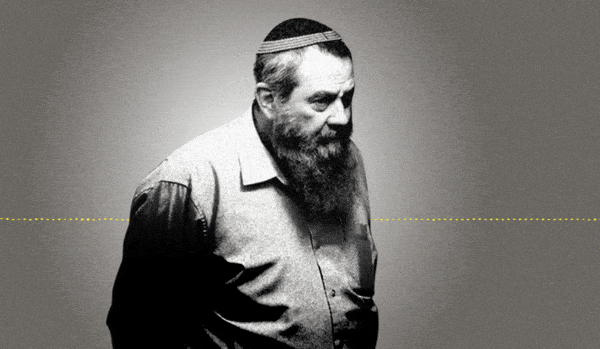 Jewish Law Above All: Recordings Reveal Far-right MK's Plan to Turn Israel Into Theocracy
Why I'm Turning My Back on My Jewish Identity
Down and Out: Why These New Immigrants Ended Up Leaving Israel
The Reality Behind 'The White Lotus' Sex Work Fantasy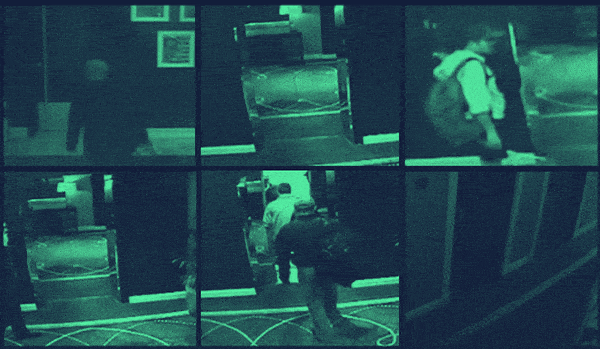 This 'Dystopian' Cyber Firm Could Have Saved Mossad Assassins From Exposure
Comeback Kid: How Netanyahu Took Back Power After 18 Months in Exile