The Schlaff Saga
Austrian billionaire Martin Schlaff has long-time connections to Israeli leaders, as well as European and Arab heads of state. Israel Police now suspect him of taking part in illicit activities involving Avigdor Lieberman and the Sharon family. A series of investigative articles on big money, politics, gambling and ties to Stasi spies.
Contact Gidi Weitz at investigations@haaretz.co.il
VIENNA This past May, the brit milah of the sixth son of billionaire Martin Schlaff the first son of Schlaffs third wife, Dr. Barbara Koenig was held in the Austrian capital. The modest circumcision ceremony at Schlaffs private home surprised some of those present, who had become accustomed to other celebrations hosted by him that were distinguished by their guest lists of celebrities and high-ranking representatives of various governments around the world.
Haim Schlaff, Martins ultra-Orthodox father, who died shortly before the childs birth, had asked his son from his deathbed to make the brit an unpretentious event. For the ceremony a ritual circumciser was flown in from Israel, and the rabbi who blessed the infant, Haim Yudel, upon his entry into the Covenant of Abraham, was Schlaffs good friend, former cabinet minister Aryeh Deri.
In attendance were only a few family members and a number of Schlaffs close friends, among them former prime minister Ariel Sharons personal physician, Boleslav Goldman, and Shlomo Obstfeld, an ultra-Orthodox Jew and the Schlaff familys partner in its real estate businesses in New York. A few weeks after the ceremony, in mysterious circumstances, Obstfeld jumped from a 19th-floor apartment in Manhattan to his death.
Over the course of many years Schlaff, 57, succeeded in forging ties with many from the top echelon of Israeli politics, but only one representative of the government was invited to the circumcision ceremony: Foreign Minister Avigdor Lieberman, who made a stopover in Vienna for the purpose, on his way to a diplomatic visit to Tokyo. Schlaff greeted Lieberman with great warmth.
A few months ago, Schlaff told some friends that he was interested in using his connections with the Syrian government to advance under a Russian umbrella a peace agreement between Israel and its enemy to the north. I will bring this agreement to Lieberman, Schlaff confided, and in my opinion, he needs to go to [Prime Minster Benjamin] Netanyahu and tell him: Adopt this agreement or I will resign from the coalition.
According to his friends, the doors of a variety of heads of state, mainly in Europe but also in the Arab world, open before Schlaff. He is known to be in contact, for example, with leading figures in the Egyptian and Jordanian regimes, as well as with Syrian President Bashar Assad and Libyan leader Muammar Gadhafi.
Indeed, in the summer of 2009, along with leading members of the Libyan government, Schlaff attended a glamorous 37th birthday celebration for Gadhafis son Saif al-Islam al-Gadhafi at a luxury hotel in Montenegro. Al-Islam is a playboy architect and businessman, and among other things, publicly supports the establishment of a binational state on the territory of Palestine. In the past, he and Schlaff, according to the latters friends, examined some potential joint business ventures.
A few weeks ago, Schlaff left his family, vacationing in Sardinia, flew to Tripoli and returned to Austria together with a freed Israeli photographer, Rafael Haddad, who had been arrested and interrogated by the Libyans on suspicion of being a Mossad agent. In Vienna, Lieberman was waiting for Schlaff and Haddad.
Even before then, in early August, Schlaff mediated between Lieberman and the younger Gadhafi, who organized the recent Libyan flotilla that was intended to break the Israeli blockade of Gaza. After the ship changed course and headed for Egypt, Lieberman praised Schlaff, in private conversations, crediting him with stopping the flotilla with the help of his connections in Libya and Egypt. Immediately after that incident, the younger Saif al-Islam al-Gadhafi claimed that in return for diversion of the ship, Israel told Egypt it would allow the nonprofit Gadhafi International Charity and Development Foundation to invest $50 million in the rehabilitation of Gaza.
Three years ago Schlaff helped to arrange for the rescue of five Bulgarian nurses, who were condemned to death in Libya after being convicted on trumped-up charges of infecting more than 400 children with AIDS. They were released after five years in prison in exchange for a cooperation agreement between Libya and the European Union.
The Austrian billionaires offices are located at No. 1 Trattnerhof in Vienna, just a few minutes walk from Saint Stephens Cathedral. Downstairs are the glittering upscale shops of Versace, Mandarina Duck luggage and similar brands. On the wall outside the handsome building, a metal plaque lists one of the firms in the building Robert Placzek Holding AG, which deals in wood, pulp and paper. The companys offices take up two stories and have a fitness room that serves Schlaff, who tries to stay in shape, and a kitchen, where a private chef cooks his meals to order.
In August 2001, Robert Placzek Holding transferred $650,000 to a Cypriot company called Trasimeno Trading Ltd., which was controlled Israeli police suspect by Lieberman, who at the time was serving as national infrastructure minister in Ariel Sharons government. A few months ago police investigators arrived in Vienna to gather testimony concerning the affair.
If you walk from Schlaffs office in the direction of the splendid Vienna Opera House, you arrive at Wiedner Hauptstrasse. There, at No. 17, one can find the offices of two companies, both of them with connections to Israel, in cases where Schlaff was also allegedly involved. One of them, Jurimex, was instrumental in arranging the guarantee of an Austrian bank for credit of $1 million for the account of Yisrael Beiteinu, Liebermans party, in February 2002. The other is Getex, an agricultural trading company with operations in Eastern Europe. Toward the end of 2002, about $3 million of that companys money ended up in a bank account belonging to Gilad and Omri Sharon in Israel.
About two months ago, Haaretz reported that investigators from the Israel Police national fraud squad recommended indicting Schlaff on suspicion of having bribed Ariel Sharon by means of his sons. Nahum Levy former deputy fraud squad commander and head of the investigative team in the affair, now on retirement leave from the police has told Haaretz, This is one of the gravest corruption affairs investigated by the fraud squad. It involved transfers of millions of dollars to the Sharon family. This was a particularly complex investigation because in it, an attempt was made to blur the source of the money via transfers from different countries of the world. The police recommendation is now in the hands of the State Prosecutors Office, which will determine whether an indictment can be made.
For years Austrian authorities refused to allow Israel to interrogate Schlaff. They claimed the Israel Police did not have a sufficient evidentiary basis to justify an investigation.
There was a great deal of difficulty carrying out the questioning in this case, relates former head of the police investigations branch, Moshe Mizrahi. Schlaff is a man of influence and standing in Austria, which, although a European country lets say it isnt always the most properly run. The requests to question witnesses both in the matter of Lieberman and in the matter of Sharon were very problematic. We had discussions with the international department at the State Prosecutors Office, and at one of those meetings the possibility arose of hiring an [Austrian] attorney who would represent our interests properly. There was a very bitter sense that we were at a dead end and werent succeeding in getting to him.
Attorney Irit Kahan, formerly head of the international division at the State Prosecutors Office, was also surprised by the Austrians reluctance to cooperate. The request for legal cooperation took a very long time, compared to other places in the world, she says, and during the course of submitting the requests, there were a number of court decisions in Austria that made me wonder.
I spoke with the Justice Ministry about how they werent letting the Israelis investigate Schlaff, reveals Austrian MP Dr. Peter Pilz in a conversation with Haaretz. Pilz is a leader of the Green Party and is considered one of the leaders of the war on corruption in his country. They didnt allow an investigation of him because both the large Austrian parties, the Social Democrats and the conservative Peoples Party, have an interest in protecting him.
Only in 2006 did the Austrians agree to the Israeli request. According to Viennese sources, one morning Israeli police investigators showed up at police headquarters in that city, together with a policeman and an Austrian attorney, and waited for Schlaff to arrive as scheduled. They waited in vain; only later did one of Schlaffs lawyers inform them his client did not intend to come in for questioning.
Ever since Schlaff was told of the police recommendation regarding him in the Sharon affair, details of which are reported in these pages, he has appeared tense and nervous, according to associates with whom Haaretz has spoken. His friends were disturbed by the possibility that the State Prosecutors Office would adopt the police recommendation and Israel would request his extradition. The man who used to fly in his well-equipped private jet among the capitals of the world is apparently very afraid of being tarnished with the label wanted man.
What Israel has done to him hurts him very much. He loved Israel and he is angry at it now, especially at the Israel Police, says Moti Finkelstein, Schlaffs Israeli driver, who over the years became his confidant. They didnt even let him come to his fathers funeral in Israel.
SUBSCRIBERS JOIN THE CONVERSATION FASTER
Automatic approval of subscriber comments.

NOW: 40% OFF
ICYMI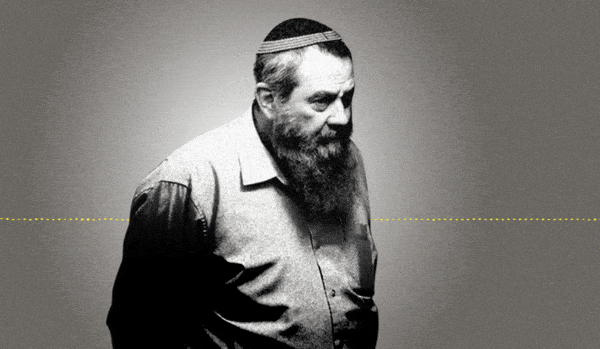 Jewish Law Above All: Recordings Reveal Far-right MK's Plan to Turn Israel Into Theocracy
Why I'm Turning My Back on My Jewish Identity
Down and Out: Why These New Immigrants Ended Up Leaving Israel
The Reality Behind 'The White Lotus' Sex Work Fantasy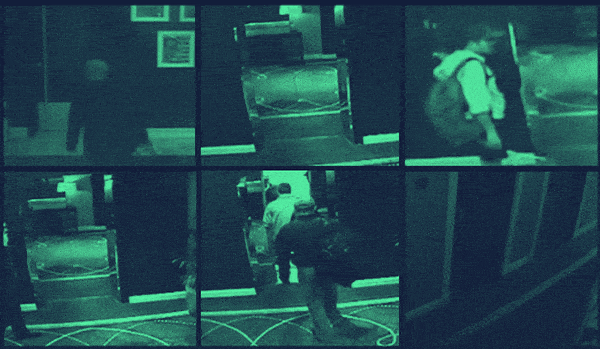 This 'Dystopian' Cyber Firm Could Have Saved Mossad Assassins From Exposure
Comeback Kid: How Netanyahu Took Back Power After 18 Months in Exile