Trauma Center
Everyone in Rwanda knows about the Agahozo-Shalom village, where some 500 young people who lost their parents in the 1994 genocide live, study and continue to heal. And most people know it is a joint Israeli-American Jewish venture.
The residents of the Agahozo-Shalom Youth Village in Rwanda marked the anniversary of their shocking holocaust with a highly emotional evening. Some 500 orphans live in the village ("Agahozo" means "the place where tears end" in Kinyarwanda, the country's principal language), and that evening they gathered in the ASYV dining hall to hear testimonies; this is a common method for treating post-trauma among the Rwandan people.
Sixteen years have passed since Hutu tribesmen murdered people of the Tutsi tribe with unbridled brutality, killing about 800,000 people and leaving a million orphans. The parents and other family members of some of the children in that village were massacred in their presence; some were burnt to death, others were slashed with machetes.
In the course of the evening, teenagers and young adults went on stage, one after another, and described everything they had seen. These kind of stories can last two hours if not longer, and it seemed as if each tale was more horrifying than the one before it. After two such stories, people began screaming and getting hysterical, and some fled the hall. One girl disappeared among the bushes. Another, who had lain for 48 hours in a church in which no fewer than 2,000 people were massacred, collapsed. As more stories were recounted, residents of the ASYV required tranquilizers to calm them down.
"All the repressed memories resurfaced. They felt as though they were about to be murdered, again," recalls Nir Lahav, the village's Israeli director, who was in Israel a few weeks ago. "It was very painful to see them collapse this way. During day-to-day life, you don't see what the children are going through. They are quiet and introverted, but also know how to be happy. Only in such situations do you realize what a heavy load these children are carrying on their young backs and that it can erupt any moment. Then you understand how important it was to build this village."
Israeli experience
It is not a mere coincidence that an Israeli was assigned to oversee the creation of a village for Rwandan orphans. Israel has gained considerable experience in absorbing immigrants over the decades, many of whom have been youngsters who lost their parents. In the early years of the state, these were Holocaust victims, but more recently they have been immigrants from Russia and Ethiopia. Israel's many youth villages have been the salvation of quite a few troubled young people who have reached the country over the past six decades. Places such as the Yemin Orde Youth Village, south of Haifa, which was established in Israel in 1953, to this day absorb youngsters arriving in Israel on their own; they are models for emulation around the world.
The initiative for establishing an Israeli village in Rwanda came from Anne Heyman, a South African-born Jew who spent a year on Kibbutz Ketura, north of Eilat, when she was young. Heyman, a fluent Hebrew-speaker who today lives in New York, is on the board of directors of (and is herself a major donor to ) the American Joint Distribution Committee. Several years ago she became interested in the problem of Rwanda's million or so young people who lost parents in the civil war and genocide there.
Heyman's first step to was give $10 million of her own money to finance the purchase of a 650-dunam (16-acre ) tract an hour's drive from Kigali, the country's capital, for the establishment of the youth village and school. The idea was to prepare Rwandans who had grown up without parents, for adulthood. She turned to JDC-Israel for assistance in finding the right person to manage the ASYV. The position required someone who had the qualities of a leader and director, a contractor and therapist, and who had the right educational agenda. It also needed to be someone who was willing to move with his or her family to a remote location in Africa in order to conduct an experiment whose success was not guaranteed.
Nir Lahav, who is now 50, trained as a lawyer, and had worked in that field and also in business, in particular as one of the owners of the Israeli organic food company Adama. Ten years ago, when he was 40, he decided to seek a new direction in life, and he applied and was accepted to the prestigious two-year program of the Mandel Institute for Educational Leadership. Following that, he had several jobs in the nonprofit realm including, most recently, running the Jewish Agency's Youth Futures division for three years, which involved overseeing the organization's youth villages. His wife, Dalit Murvitz, is a family practitioner.
"I went to a conference in Haifa where I met a person from the Joint [the JDC] who told me they were looking for a manager who would set up the village," says Lahav. "I went home and asked my wife: 'Are we going?' The immediate answer was 'Yes.'"
In November 2008, after several months of a selection process and much preparation, the couple and their three children were on the plane.
"Dalit is a sort of Mother Teresa," says her husband. "She always wanted to help particularly hard-up populations, and the possibility of helping hundreds of young people without parents, and in Africa no less, was a golden opportunity for her."
For a year and a half, Dalit Murvitz served as the ASYV's doctor and had plenty of work on her hands. The Lahav children also got involved, though it had not been easy for them to leave behind everything familiar to join their parents in a tough assignment on another continent.
"From the moment they were born they knew something of this sort would await them, at some time, so the decision to go was no surprise," says their mother.
Adds Lahav: "The children were received beautifully, quickly integrated and took part in most of the activities. They enjoyed every minute of it and for us, as a family, it was a wonderful unifying experience. In which normal home do parents get to see their adolescent children on a day-to-day basis? In the village we were together all the time simply because the kids had nowhere else to go to."
The view the family saw when they reached the site was "the most beautiful scenery in Rwanda," recalls Lahav. "The entire horizon was filled with soft, gentle, green hills dotted with lakes and water streams." But along with the surroundings, there was a lot of hard work to do, and immediately.
Lahav: "Within a short time we had to put up a sort of 'kibbutz' for 500 boys and girls: residences, a dining hall for 1,200 people, study centers and other public facilities." An agricultural training farm also began to take shape, and was assisted by the Israeli firm Netafim, which contributed an irrigation system, as well as such nonprofits as the Jewish National Fund.
At the same time a local team of teachers was assembled and along with the counselors, housemothers and volunteers, they created the ASYV's educational program.
The Lahavs lived in a stone house with a small kitchen but lacked such basic appliances as a stove or refrigerator. They decided to make do.
"Electricity in Rwanda is very expensive," explains Murvitz. "We could afford to buy everything, but it did not occur to us to live differently than the other people in the village." Like everybody else, the family did their laundry outdoors - indeed, each person was responsible for his or her own wash. They also cleaned the house themselves.
"These simple chores create a different outlook," says Murvitz. "They allow for a break from the fast-paced Western lifestyle that we have in Israel."
Every morning they would go out to their different chores: Nir to manage the village, Dalit to the medical clinic, while the oldest, Yahel, now 18, who had postponed his military service by a year, worked on construction of the ASYV amphitheater. Tamar, now 16, initially studied with the girls in the village (the language of instruction in Rwanda is English ), while Eilam, who is now 12, worked in the mornings at the farm, and spent the afternoons at home studying, either by himself or with his parents. After a few months, however, the family decided to enroll the two younger children at the international school in Kigali, although they returned home each afternoon.
Recently Dalit, Yahel and Tamar returned to Israel, in anticipation of Yahel's army service. Eilam has remained with his father at the ASYV, where they will be until November, when Lahav's term as director finishes.
Less than two years since the arrival of the Lahav family, the youth village is now up and running. It is on the travel itineraries of dozens of Rwandan decision-makers, as well as of visitors from Israel and the world over who are interested in seeing how Israeli educational methods work in far-flung Africa. They visit the study, music and science centers, look in on the ASYV's mental health center, and are impressed by the chicken coop, the cowshed, the beehives, the 5,000 coffee and pineapple plants, and an impressive irrigation project at the site.
The 500 young people who live in the village range in age between 15 and 21, and arrive with difficult backgrounds, and only a basic knowledge of reading, writing and arithmetic. They are selected individually, coming in as ninth graders from some of the poorest places in Rwanda. Ninety percent have no father or mother. Anyone who was a baby in 1994 is unlikely even to know his or her precise birthday. Some of the children were adopted by their extended families, but this did not spare them from being abused. Often, if they ended up in boarding schools, they were forced to work to pay their way. Orphaned Rwandan girls would do a lot for a dollar, and many tourists who come to the country lack any compunctions about taking advantage of them.
Despite the trauma that Rwandan children have experienced, says Lahav, they are gentle, quiet, not troublesome and want to listen and learn.
"They have an enchanting innocence and their communal life flourishes as they engage extensively in helping one another," notes the impressed Lahav. "I am crazy about these kids."
Respect for privacy
Israeli treatment for psychological trauma among young people is based on relating to all periods of their lives, past, present and the future as well.
"In order to take care of them, I have to know them," says Lahav. "Otherwise you cannot help them. It's easier said than done, as Rwandan culture doesn't make it easy to get people to speak about intimate matters. It is a culture that respects privacy, and when the [local] counselors opposed the idea of engaging in personal conversations with the children, I pulled my hair out, but realized I needed a different approach."
The ASYV has no psychologists on the staff, but does have social workers (a new profession in Rwanda ). There are also people who lead informal activities, including classes in photography, computers, painting, traditional dances and yoga.
"These classes do the job [of treatment] without calling it therapy," says Lahav. Every 16 children live together in a house. The counselor is called the "elder brother" and the housemother is "Mother." For his part, Lahav is called "Daddy."
"We are no replacement for the family," he notes. "But we try to be as close to them as possible, in order to support and overcome day-to-day difficulties. You cannot cure the trauma completely, but you can make it easier to live with."
The director of social activities at the ASYV witnessed with his own eyes his parents being murdered. The housemothers have all lost at least one child. Furthermore, others who work at the village, like some of the children themselves, bear machete marks on their faces.
"Today Rwandans do not define themselves as Hutu or Tutsi," says Lahav, "and rather say, 'We are all Rwandans.' But the tension level is very high. They talk of reconciliation, but the murderers and the victims live side by side and everything is swarming beneath the surface. There is always talk and there are rumors. If a stomach bug is going around the village, people immediately say that the cooks, most of whom are Hutu, tried to poison everyone else."
The intensive treatment of the 500 residents of the village may be a very tough task, but the real challenge is working with the local team of grownups, he adds: "The Rwandans are wonderful and intelligent people but we Israelis find it difficult to cope with the passivity that is ingrained in their culture, the lack of initiative and their disregard of time."
Lahav provides an example: "We inaugurated four basketball courts and invited four other schools for a sports day which the minister of education was supposed to attend. It was scheduled to begin at 10 A.M. and end at 1 P.M. This amazing day ended at 7 P.M. When the staff discussed the events later on, no one except the white people saw any problem with the fact that the day ended six hours late."
Even deadlines for plans or progress reports are mere recommendations. "I summon management meetings and sit and wait," Lahav explains. "When I am tired of waiting, I call one of the invitees, who tells me: 'I am in the village.' We set a time, we inform people but it doesn't really matter. They tell me: 'It's not part of my culture,' and ignore the fact that it is part of my culture. Today we work better, together, because the team understands that such behavior drives me crazy."
At the end of the first year at the ASYV, which opened in 2009, Lahav called the staff in for an evaluation meeting, and discovered quite a bit of frustration. Local culture rules out the possibility of contradicting one's boss, who is perceived as something equivalent to a god. Lahav did not realize that the common Israeli assertiveness scared his gentle employees. As a rule, they would not dare say what they really think.
"The construction stage [of the village] has not been completed yet," Lahav notes, "and perhaps my successor ought to be a less threatening person. Maybe a more polite American. There are many advantages to the Israeli tendency to push and advance matters while establishing a 'kibbutz,' but in another culture that can come off as intimidating."
None of his family members say they would have forgone the experience they went through, not even for a moment.
"On the one hand," says Murvitz, "this is not a simple experience, because it is replete with painful misunderstandings resulting from big cultural differences between Africa and the West. Many times the locals see you as a master, even if you do not intend to behave that way. Much effort is needed to navigate, all the time, the pitfalls in order to convince them that we are all equal. On the other hand, it makes you look differently at the entire world. One of the most charming ceremonies was the farewell party for a group of volunteers who were in the village. Over an entire evening each participant said why he was thankful to the person who was leaving and concluded with 'God bless you,' which is the most supreme and significant blessing in Rwanda."
Even though Lahav's contract ends this fall he says that, had family conditions permitted, he would have stayed in the village for an extra year.
"It is an astounding personal and family experience in which you can find everything - an unusual challenge, an opportunity to give, widen one's horizons, also lots of Zionism and promoting Israel's image," he says proudly.
When asked why he put so much into an endeavor that was not Zionistic, per se, that does not benefit Israel in some way, Lahav asserts: "It is about time that we all change the provincial concepts by which we live. No ambassador, not even the best there is, could have done for Israel what this project has done. Less than two years after the village was established, it is well-known to all the decision-makers in Rwanda, from the president down. Israel's name is praised everywhere. If we are looking for a better way to promote and explain Israel, this is it."
ICYMI
Ken Burns' Brilliant 'The U.S. and the Holocaust' Has Only One Problem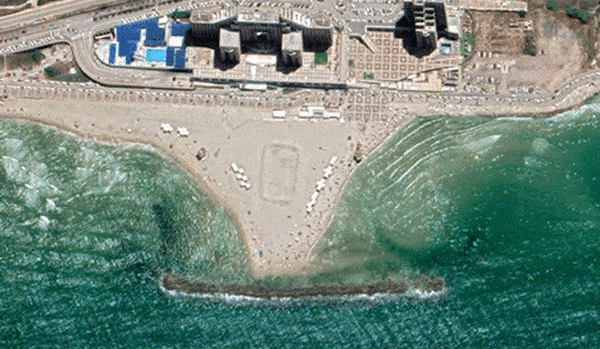 Facing Rapid Rise in Sea Levels, Israel Could Lose Large Parts of Its Coastline by 2050
As Israel Reins in Its Cyberarms Industry, an Ex-intel Officer Is Building a New Empire
How the Queen's Death Changes British Jewry's Most Distinctive Prayer
Chile Community Leaders 'Horrified' by Treatment of Israeli Envoy
Over 120 Countries, but Never Israel: Queen Elizabeth II's Unofficial Boycott