A Small, Competitive Country With 7.6 Million People
Switzerland has shown that it can adapt to crises and changing conditions. Can Israel boast the same?
Its geographical dimensions are small, it's not yet a member of any monetary bloc or union, it constitutes a clear brand in the eyes of the entire world, it's considered special, different, it is home to leading academic institutions, and even though its local market is small it has produced corporate giants in advanced industries.
It sounds like Israel, or at least the way we've been marketing Israel to ourselves and to the world for a decade: the high tech, the phenomenal academic achievements and the international success despite the limited scope of the local market.
But it turns out that the Switzerland of Europe, the original one I mean, handily outperforms, in every one of these parameters, the "Switzerland of the Middle East" - if we can still be called that.
The original Switzerland - the one located in between Germany, France, Italy, Austria and Lichtenstein - isn't on the radar screens of the Israeli public in general, and its economists in particular.
The original Switzerland, which was founded in 1291, enjoys - or suffers from, depending on the period - an image as the country of banking and bank accounts, UBS and Credit Suisse.
Hollywood thrillers have reinforced Switzerland's image as a haven for drug lords and arms dealers, or simply white-collar criminals from Wall Street or South America. "You will have the money tomorrow in a numbered Swiss account," promises the extortionist or extorted in every fifth Hollywood movie; the next scene is always an escape to some golden beach in South America.
When it is not connected with numbered bank accounts, Switzerland's name brings up associations of chocolate, skiing and (in the best case ) cuckoo clocks. An incredibly dull country where nothing exciting ever happens. The reality, of course, is different. Switzerland is not a country that relies excessively on a banking system based on confidential accounts; instead, it boasts one of the world's most advanced industrial economies. Over the past 20 years, Switzerland has produced leading multinational companies, and only a quarter or a third of them deal with banking or insurance.
Not only does Switzerland's economy differ from its reputation - Swiss businesspeople are no longer like what we have long imagined. Generational evolution has played its part, bringing to the top echelons of the Swiss economy new, young talent, executives quite unlike the petrified characters of bygone days.
Swiss business managers are still meticulously punctual and professional. Yet their uncompromising rigidity, conservatism and wooden resistance to innovation has been transformed over the past generation. The new generation of Swiss executives is global, fluent in English and, in particular, open to change and innovation.
Lots of companies like Teva
Israeli newspapers in the past decade have been awash in stories about the success of Teva Pharmaceutical Industries, which grew out of a small economy to emerge as the world leader in generic drugs. Our tremendous pride in Teva derives mainly from the fact that it began in a small country like Israel and because its global success fits in with the ethos of Israel as a powerhouse of science, research and academic achievement.
Teva is indeed an enormous story, but Switzerland, whose population of 7.6 million is comparable in size to Israel's, has enormous successes in the pharmaceutical sector: the drug companies Roche, Serono and Novartis; the chemical companies Syngenta and Ciba (which was merged into German's BASF ); and the biotechnology firms Lonza and Actelion Pharmaceuticals. Their collective market value is about 306 billion Swiss francs.
Actelion resembles a classic Israeli success story: a tiny startup founded by a group of people who left a pharmaceutical giant; a firm with an innovative and aggressive corporate culture, and that was floated on Wall Street and became a huge company within a decade. The biopharmaceutical firm was founded 12 years ago by three men - one Swiss, one French, one German - who left the venerable Swiss pharmaceutical company F. Hoffmann-La Roche.
On a visit to Actelion's development center in Basel, I found a group of entrepreneurs, engineers, physicians and academics from throughout the world who together appeared to be the antithesis of the image many of us have of Switzerland. In a modern, open-space building, I saw hundreds of young, smiling scientists in jeans who believe that they will change the world with the hundreds of millions of dollars they are pouring into R&D every year.
Actelion, which has 2,000 employees, derives the lion's share of its profits from a single drug that creates enormous profitability for the company. Instead of distributing the money back to investors or buying other companies, Actelion invests hundreds of millions of Swiss francs every year in researching and developing new drugs, each of whose chances of success is very small.
The company's daring has made it a stand-out story of Swiss business innovation in recent years and an excellent example of synergy between academic research institutions and the business world.
Some Israelis are convinced that Teva is a one-off, the only pharmaceutical mammoth ever founded in a country as small as Israel, but Switzerland can boast of a host of global giants in this and other fields, from Novartis and Nestle to ABB, Adecco, Holcim, Richemont and Swatch.
Many of the superlatives that are often applied to the Israeli economy and industry are actually better suited to describe Switzerland's business world. While many Israeli companies are international leaders in niche markets, many Swiss companies are leaders in major international markets, if not in quantity then in quality.
In the past, the Swiss banking sector was based on secrecy, but that's history now. Switzerland was forced to comply with global tax and anti-money laundering laws, and its banks must now compete with the rest of the world's banks on the basis of innovation, efficiency, professionalism and service. Tough competition from Asian and Western banks alike, together with the crisis suffered two years ago by the biggest bank of all, UBS, in the U.S. subprime market - in which it lost the unprecedented sum of $37 billion - have changed Swiss banking culture, stripping it of its arrogance and inflexibility.
Israel dropped four places, to 27, in the most recent Global Competitiveness Report issued by the World Economic Forum, as a result of the decline in its school system. That decline, in turn, affects higher education in the country as well.
Israel's enormous achievements today in technology, including biotechnology, are based on the education system of 20 and 30 years ago and on the wave of immigration from Russia in the 1990s. The drastic cuts in education budgets and the deterioration of the school system jeopardize Israel's ability to maintain its global competitiveness over the next 10 or 20 years. In private conversations, leaders of some of the country's high-tech firms say that this decline is less than 10 years in the future, and that in effect it is already here.
Last year Switzerland topped the global competitiveness table, beating out the United States for the first time. It reached first place thanks to traits that up to a few years ago we believed were unique to Israel on the world economic map: excellent secondary and higher education, innovation, research and development and strong ties between academic institutions and the business world.
Lots of the same problems
Israeli economic leaders often attribute our difficulties when it comes to competing in international markets to the small dimensions of the local market and to the ultra-Orthodox and Arab communities. All the excuses in the world cannot disguise the fact that Switzerland, as well as Singapore and many other small countries, is driven by long-term vision and the ability to focus on the important things.
Switzerland too has a diverse, multicultural population, it is coping with significant numbers of immigrants and with questions concerning its integration into the European Union. Its cabinet, however, has only seven ministers, and it focuses on driving the economy forward. The five or 10 largest business groups in Israel, which are gradually seizing control of economic policy and the officials who are supposed to be bringing about reform, tend to justify their outsize presence in the local economy by pointing to "the advantages of size." They say that in a market as small as Israel's we have no choice but to accept a situation in which a handful of families or concerns control a giant slice of the economic pie.
Swiss bankers and industrialists smirk at that suggestion. Despite the small dimensions of their local market, the big companies operating in Switzerland are international ones, and there are no business groups that control such large swathes of the economy.
Look at the table showing the biggest companies on the Swiss stock exchange and the biggest firms in Israel. Apart from Teva and two technology companies, the biggest firms in Israel are all local cartels and monopolies that get their money from the Israeli public and don't have to compete in the global marketplace. In Switzerland, the local cartels and monopolies are at the bottom of the table, and are a distinct minority. The majority of the companies on the table are giant concerns that would die without global competition.
Switzerland doesn't have a Nokia - a single mammoth corporation that represents a large chunk of the GNP - like Finland, nor does it have natural resources or vast gas reserves, like Norway. It doesn't have the huge local market enjoyed by Germany, France and Britain. It has exactly what we ostensibly have: talent and knowledge. But our competitiveness is eroding every year, while Switzerland's is growing every year.
Who will take responsibility for the competitiveness of the Israeli economy, who will measure it annually, who will ask whether the absence of competition in the local market is also what is silently and methodically killing Israel's competitiveness in the global marketplace? Who will draw up a long-term plan instead of uttering empty slogans? We're still searching.
SUBSCRIBERS JOIN THE CONVERSATION FASTER
Automatic approval of subscriber comments.

NOW: 40% OFF
ICYMI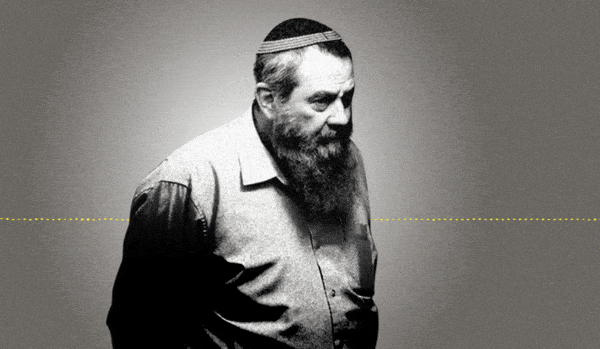 Jewish Law Above All: Recordings Reveal Far-right MK's Plan to Turn Israel Into Theocracy
Why I'm Turning My Back on My Jewish Identity
Down and Out: Why These New Immigrants Ended Up Leaving Israel
The Reality Behind 'The White Lotus' Sex Work Fantasy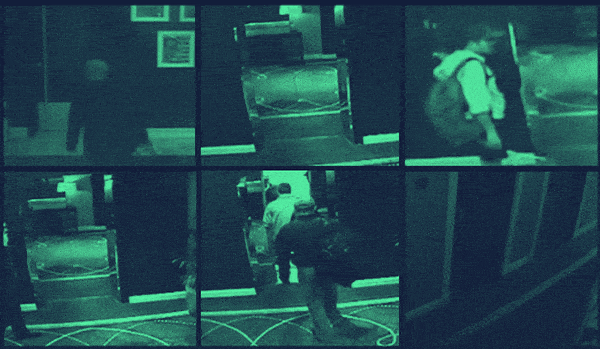 This 'Dystopian' Cyber Firm Could Have Saved Mossad Assassins From Exposure
Comeback Kid: How Netanyahu Took Back Power After 18 Months in Exile