Her Own Agenda
Yisrael Beiteinu MK Orli Levy-Abekasis, former TV personality and model, talks about the transition from glamour to politics and how she proposes to advance her agenda with the country's at-risk children
MK Orli Levy-Abekasis puts out her cigarette and invites me inside, to the air conditioning. It is 11 in the morning, and in Kibbutz Mesilot, a minute away from her parents' home in Beit She'an, the heat is oppressive. On the lawn at the entrance lie a bunch of cats and two dogs. Levy, in tights, a simple shirt and athletic shoes looks very different from her tailored image as a Knesset member from Foreign Minister Avigdor Lieberman's Yisrael Beiteinu party. The house is pleasantly cool; only the hum of the air conditioner disturbs the silence. Her daughters, Shahar, 10, and Nitzan, 8, are at school, and 3-year-old Yehuda is with the nanny. Levy puts the kettle on for coffee.
On the Knesset agenda are a number of legislative proposals initiated by Levy, a daughter of the former Likud cabinet minister David Levy. She chairs the lobby for at-risk children and youth and is a member of the Knesset committee on children's rights. Prominent among these initiatives is a proposal to amend the laws of evidence so that evidence from children harmed by a crime will be taken within 48 hours of the complaint. Another is a proposal for a law that would make it possible for children who are victims of a crime to receive, directly from the state, court-ordered compensation money, eliminating the current, exhausting bureaucratic process.
Another law bearing Levy's signature is aimed at ensuring that graduates of boarding schools and other "outside-the-home" programs continue to progress and integrate into society.
"The deeper you go into these issues," says Levy, "the more shocking it gets. There is a core of young people for whom risk lies in wait at home. At the age of 18, they are ejected from every framework, but they cannot go home. The proposed law says that from the age of 18 to 23 they will have guidance, help in finding work and a warm home. I've visited a few of the homes for graduates that exist today, where they are helped to run their lives, and you can see how these people, with the right instruction, are focused. At the age of 18, I didn't know anything: Where should I enlist? What am I going to do? And these youngsters - who don't have anything - they are focused.
"Do you get it? There are children of 18 whom no one cares for anymore. They don't have anywhere to eat. There was a girl who had spent four months in the street. I was embarrassed to ask her where she slept at night and how she got her food. You say to yourself, what are we doing as a society? Are we discarding them? A kid like this could disappear and no one would know."
Levy will never forget one of the first phone calls she received as head of the lobby for children at risk. A father from an emergency intake family in the south (families that take in children at risk for short periods of up to three months ) called her in the middle of the night, after they had been sent a four-year-old girl whose mother had pressed her hands with a hot iron.
"This man told me in tears that her hands were clenched, full of pus, and he didn't know what to do because she was a child of foreign workers and didn't have any health insurance. You hear this and you can't believe it. I immediately contacted the Ministry of Social Affairs and the Ministry of Health, and we arranged all the possible medical treatments for the child. Not long ago, I met the girl at an outing we organized at Superland - a chocolate girl with curls, who was very happy that particular day. She had already had one operation on her hands and was scheduled for another. And you feel you've done something."
Marginalizing the weak
Levy's first meeting with a family that took in children at risk took place when she herself was a child in Beit She'an.
"My parents have very good friends who took in children at risk," relates Levy. They had two biological children and they would always come to us with more little children. One day they came with a small girl with pigtails, who clutched the mother's legs and wouldn't let go. Eventually she became the first girl to be adopted by a foster family [in Israel]. Until then, foster families weren't allowed to adopt. Her story was heartbreaking. Every encounter with her biological mother would end in severe abuse and removal from the home.
"The welfare authorities would try time after time to return her to the mother. My parents' friends waged an all-out war to adopt the girl and thereby get her out of that hell. They refused to give her back to her mother. I remember her coming to us every Saturday. Gradually, she loosened up and started to play with us.
"I would ask my mother, 'But Mommy, she isn't Dalia's daughter, right?' and my mother would say to me: 'She is like her daughter. Dalia is taking care of her because her parents can't take care of her.' Today that little girl is a married woman. I was at her wedding and we are in touch to this day."
Many of her schoolmates, says Levy, did not continue their education because they had to go to work to support their families. "True, today they do have jobs and they are earning a decent living, but they had the potential for more," she says. "My best friend comes from a family that could barely make it through the month. Her mother took care of elderly people, her father worked in kibbutzim in the area - there was no money for university. Throughout our childhood, she dreamed of becoming a doctor. They always told her: "Forget it, go be a nurse." This girl decided she wasn't going to shelve her dream. She went to study in Italy. She learned a new language. She worked washing corpses. She always had to calculate every cent and she dealt with being cut off from her family. Today she is a doctor at Beilinson, and I salute her.
"But how many were there like her in our high school class? People who have gone ahead against all the odds? Every success in life is the outcome of opportunity. And those children don't always have opportunities. The more opportunities there are, the more successes there will be."
In an affluent society, are there also children at risk?
"There are. This is a relatively new phenomenon, which, to my regret, is expanding. Parents are busy with careers and they don't have time to see what is happening with their children. Money and material things don't always answer their emotional needs, and children fall prey to those who give them an answer. But there's no doubt there are more children at risk in a place that is socially weak. Research shows that the lower the income, the more children there are at risk. The gaps in society are growing, and instead of treating the wound, we are covering it with Band-Aids.
"We now have the long summer vacation ahead of us. Last year, before the break, mothers from affluent cities, like Modi'in, came to me and told me there were no subsidies for day camps. They were told there are subsidies in developing towns in outlying areas. There is no Amidar [public] housing in the affluent cities, and there is in the periphery. And that's the thing: Let's get rid of the weak; let's put them on the margins of society, where they can't be seen. Let other places deal with them.
"Children at risk is a problem that can start from housing problems. Single mothers come to me, who don't have anywhere to live with their children. They have been waiting for more than five years on the list for Amidar housing. And what happens to them until they get an apartment? They squat in shelters and abandoned apartments without water and electricity. How can those children develop normally? How can they go to school and concentrate in class?"
Levy learned very quickly that her membership in the coalition does not guarantee automatic achievements. "The proposal for the law to question children within 48 hours from the time the complaint is lodged passed the Committee on Legislation," she relates. "I see this as a very important proposal. If you wait too long, important evidence for formulating an indictment simply gets forgotten. The child forgets two days later whether they were pants with a zipper or with buttons and exactly where it happened. But then the Finance Ministry objected, and [the proposal] has been stuck. Now I am getting a lobby organized for it and trying to move it forward."
There are many examples of a shortage of logic in the system. "When I came into the field, I found that emergency intake foster families receive their payment from the state long after the child is taken in. Sometimes they don't get the money until after the child has left their custody. There are cases of people spending thousands of shekels out of their own pockets, for example on diagnoses, and the state reimburses them afterward. Why does it have to be that way? I've initiated a number of discussions of this issue and we've changed the procedures so that, today, there is less bureaucracy for these families."
Furthermore, Levy found that children in boarding institutions do not have supplementary health insurance, which obliges those institutions to spend large amounts of money on medications not included in the basic health basket. Sometimes they even have to withhold costly medications for financial reasons.
"Therapeutic and post-hospitalization residential institutions, where the children are one step away from psychiatric hospitalization, are supposed to supply everything needed for treating the children," she says. "When I looked at their expenditures, I saw crazy spending for psychiatric drugs like Concerta [for treating problems of attention and concentration], which costs NIS 800 per child. I met with the director of a residential institution, and she told me they sit in staff meetings and try to decide which of the children will get Concerta instead of inexpensive Ritalin. Because there isn't enough money, they make the substitution only for children who are suffering the worst side effects, and not for the others. And sometimes they keep children with marked side effects on Ritalin, or stop medication altogether - because there is no money."
Why can't the residential institutions arrange supplementary insurance for the children?
"Supplementary health insurance could only be taken out by a biological parent, and many times there aren't any parents in the picture. These are children who have been removed from their homes, children who come from distressed homes, parents who don't care. We've made an arrangement that will make it possible for the residential facilities and the state to take out supplementary insurance for these children at the beginning of the next school year. My aim is that, with the money they save on paying for medicine, they will give the children other things, enrichment classes, plays."
Growing up right
Levy is considered by her peers, says Haaretz reporter Jonathan Lis, to be an industrious and opinionated MK. She shies away from populist initiatives that garner media attention, and she often cooperates across the isle with members of parties outside the coalition.
Levy would have preferred to have our meeting at a cafe in the center of the country. "I don't like to bring work home," she explained in our first phone call. She is strict about her family's privacy. Eight years ago, after her second daughter was born, she left Tel Aviv for a strip of green lawn at the kibbutz, to be near the parents of her husband, Lior Abekasis. On weekends, she makes a point of turning off her mobile phone, the television and the computer.
"The kibbutz here today is a kind of Beit She'an," she says. "I'm trying to give my children the memories I had, the hikes to the Gilboa, Sakhne. On Saturdays, we ride bikes to Ma'ayanot and to the grandparents' for lunch." On the other days of the week she sometimes returns home after 10 P.M. Her car functions as a quasi-office during the exhausting drives from Mesilot to Jerusalem and trips related to her work as an MK.
"Like every working mother, I have pangs of guilt about not being with the children enough," she says. "My eldest also takes the trouble to remind me: 'You don't take enough interest, you don't come enough.' One day I sat down and explained to them what I do. Since then my daughter has decided we need to adopt children ourselves.
"I feel they are growing up right. I see my elder daughter, how she is already socially involved. At the kibbutz there is a center for autistic children, who are mainstreamed with the children in the kindergartens and the schools. My daughter has become a groupie of theirs. She has connected with them amazingly. This solidarity benefits all sides, and it's something that has to exist."
Do you miss the solidarity of former days?
"The social solidarity there once was no longer exists. If someone was having difficulty - everyone would enlist to help. If someone is sick - you bring him a pot of cooked food, you take care of him. In our home we had the first telephone in the neighborhood. Our house became a site of pilgrimage. This one has a sick aunt, that one has a daughter in the hospital, and we shared the telephone with everyone. Today it's everyone for himself. I sometimes look at those policy-makers who have it easy in life. And they come to the poor and say to them: 'Help yourselves.' As though they are enjoying themselves in this poverty."
TV and politics
After high school, Levy enlisted in the Israel Defense Forces and served in the air force. When she was 19, the mass-circulation daily, Yedioth Ahronoth, published a picture of her with her father, who was foreign minister at the time. It led to a string of calls from modeling agencies. Makeup artist Yarin Shahaf invited her to be photographed for a new cosmetics line, and Levy, without much enthusiasm, agreed. Later she signed with the Yuli Models agency, moved to Tel Aviv and modeled for advertising. The media embraced her warmly, and Levy emerged not only as a pretty woman and "the daughter of," but also as a person with opinions and someone who knows how to speak. It was, however, clear to her that modeling was just a phase in her life. She studied law ("because my mother wanted me to" ) and she dreamed of becoming an investigative journalist like Ilana Dayan. She began to eye a career in television.
In 1992 she married the sweetheart of her teenage years, Lior Abekasis, at one of the more publicized events of that year. After her daughters were born and the move to Mesilot, she began hosting a program on Channel 1, "Beauty Road," and an hour of personal interviews on the Kol Rega radio station in the north. The invitation to join Avigdor Lieberman's party came at a time when she was hosting a morning show with Efrat Reiten on Channel 10.
In many interviews, you declared you wouldn't go into politics. What changed?
"For years I was 'anti.' As a child, my father's politics came into our lives. It was terrible. The barbs that accompanied politicians, and my father especially, touched us too. The children always spouted the garbage. Even a game of ball would end with insults to my father. I had a hard time with the articles in the newspapers and with the jokes. A few years ago I bought the video of 'Nehama the Louse' for my daughter and suddenly I saw something that shocked me: The character of the flea is an imitation of my father.
"When I started in politics there was a flood of everything I'd been through as a child. Today I make a separation between home and politics. I must say that our society has matured and changed, but still not enough. I am talking about the degree of our willingness to accept the other and not live inside a stereotype."
Do you have your father's enthusiasm for politics?
"Dad fought battles and paid a price. He was one of those revolutionaries who changed the way the world runs. For Dad, it was a mission. For Dad, it was also the times - he was the standard-bearer of a population that had to stand up straight and say: 'I am worth something.' I wish I had his fervor. I hope I will succeed in accomplishing a fraction of what he accomplished."
What is he doing today?
"First of all, he is compensating my mother and spending a lot of time with his grandchildren. Sometimes I say to him, 'If you had spent time with me the way you are spending time with the grandchildren, I would have grown up with much fewer complexes.' With me today, Saturdays are taboo. My husband and I are with our children. And this came from my father's home. I remember how, as children, we would wait for Saturdays, for the outings. We knew that on the Sabbath we don't talk politics. On the Sabbath each child wanted his share of Dad. But then, after we came back from synagogue there would be a knock on the door. I would plead with my father: 'No, Dad, please don't open the door.' Outside the door there would always be people waiting for him. Sometimes they'd wait for him for hours. And my father would say to me: 'They've come from far way. From Be'er Sheva, from Netivot. Just a few minutes.' And that would annoy me. Of course today I understand him. He couldn't have sent those people away, who had sometimes come via several buses, without listening to them."
I'm hearing anger at your father.
"Today I'm a lot more understanding. But ask me about that end of the year at school, when dad didn't come to the final party because there were debates on the budget or something like that. It hurt. I remember that feeling: Will he come? Will he not come? There was anger."
Nevertheless, you entered politics.
"To really change things [you have to be] in the political field. I grew up in a home where I saw how revolutions happen. I don't see myself as someone who will start a revolution. But every journey of a thousand kilometers starts with one small step. Right from the start I said that children at risk is what I want to deal with. I admit I didn't sleep well at night before I said yes. I asked myself what I am doing for myself and what I am doing for my children. I've often been teased and told, come on, pull up your sleeves and do something - so I am doing something."
As a mother, do you take the cases you deal with home?
"At first I asked to cut down the visits to residential facilities because it was hard for me to take in what you sometimes see there. When you see a child in first grade, after a weekend, coming back to the boarding school and refusing to come in and his sister in third grade taking him by the hand and leading him in - it's hard to digest. During the time of the sirens in the south I went to a hostel in Be'er Sheva for children who had been removed and distanced from their homes. And suddenly I saw a boy who looked so much like my son that I started to cry. I was wiped out there. I won't tell you that I didn't think about the time we had a siren here at the kibbutz and I, who was in an advanced stage of pregnancy, ran hysterically to collect the girls to take them to the shelter. I suddenly realized it isn't like that for everyone."
What does it do to you when you come home?
"I understand that I've been fortunate."
Commentators have said that Lieberman brought in Levy and her colleague Anastasia Michaeli just as beautiful decoration, with the aim of refining his image. The two women have been called "Lieberman's models." But Levy doesn't get upset.
"I have thicker skin than people think. In the end, I'll be judged by what I've done and what I haven't done.
Nevertheless, her thick skin cracked when, during a dramatic vote last year on the Israel Lands Administration Law, Aliza Barashi, manager of the Likud Knesset faction, urged Levy to vote and exploded: "Bimbo, go back to modeling."
Levy stormed out of the plenum hall to her office. For the first few minutes, she relates, she was certain she hadn't heard correctly. But then the flood of phone calls started from parliamentary reporters who were in the plenum, leaving no room for doubt.
"What annoyed me is that this was said in the presence of a personality like the prime minister and no one intervened," she says today. "It was said in the presence of cabinet ministers and Knesset members and no one objected. Didn't anyone see fit at that moment to call her on that? What kind of example are we giving?"
Are you managing to shake off your image as the pretty model?
"Totally. I'll tell you something: Every image is first of all how you see yourself. We are our own biggest obstacle. The way we let those things affect us. Today people are recruiting me to important struggles involving values, professionals in committees praise me and this is the encouragement I use to justify my going into this field."
Lieberman has been called the worst foreign minister Israel has ever had. His statements, especially in the sensitive diplomatic world, have been compared to a bull in a china shop.
"Sometimes a non-politically correct statement is better than stammering. It's a lot less than what they're making of it. On the personal side, I've discovered a man who is different from his media image. He is a person who is very sensitive to the issue of children at risk. If you look at our international political situation - well, before now we didn't have an easy life either. They say he is an extremist? This government is a coalition, all of whose parts have accepted it. We aren't an extreme right-wing government. It's a government that has made a statement about two states for two peoples and suspension of construction [in the settlements]. Take the issue of equal shouldering of the burden. Most of the public knows the burden of reserve duty in the military falls on a certain part of the population. So we say, come on, let's make a correct division of bearing the burden."
And what about the slogan, "Without loyalty there is no citizenship?"
"We aren't asking the Arab population to fight against their brothers on the other side of the fence, but it is definitely possible to give and contribute to the population in which you are living. Why, for example, shouldn't yeshiva students in Beit She'an go into schools and give auxiliary lessons? The hospitals would be happy to get any auxiliary personnel. We're saying, let's make a division while taking the individual needs of each population into account. I'm rightist in my views. I think some of things Lieberman is saying can be defined differently. [Opposition leader MK] Tzipi Livni was prepared to accept a sharing of the burden, that everyone has to shoulder the burden. How is this different? Because Tzipi is saying it?"
Are you connected to Russian immigrants? To your colleagues in the party?
"With Sofa Landver, who is a charming woman, we have a lot in common. She tells me the story of her immigration and something breaks inside me. Because we're all immigrants. We are a society of veteran immigrants and new immigrants. The balance and the problems of the previous immigration and the current immigration are the same problems. When I was born there was no longer poverty in our home. But I grew up on the stories. My grandfather and grandmother were very wealthy in Morocco. My grandmother was a firm Zionist. Here in Israel, she sold everything she had in order to live. At home they told my how my father went out to work as a construction worker in Tel Aviv. He built the Hilton Hotel and stayed to sleep on the beach because he didn't have money for the daily bus trips. At home there was one blanket, and my mother said to him, 'Take the blanket,' and he said to her, 'No, the blanket is for the children.' My father raised the outcry from there, over poverty.
"In those days at the Welfare Ministry there was a small window where people would hand in their identity cards and wait to be assigned a job. They would throw the identity cards back from the window onto the ground, onto the sand, and the people would start looking for their cards in the sand. One day my father grabbed that clerk by the collar and said to him: 'We are people.' They arrested my father and that's where the politician was born. I was raised on the principle that you don't have to be poor in order to understand the poor. You just have to be sensitive."
Orli Levy speaks her mind
The Oslo agreements: On the one hand, a very great hope; on the other, recognition of a terror organization. Today we are left with the terror organization and with the problems there were before. [Oslo] hasnt advanced peace.
Yitzhak Rabin: Its impossible to mention him without mentioning his great contribution to security. But like (Abraham) Lincoln and (John) Kennedy, the assassination perpetuated him as a great leader. The question is: If he hadnt been assassinated, would Rabin have brought peace? Theres no way of knowing.
Rabbi Meir Kahane and his call for the transfer of Israels Arab citizens: We have to come to terms with the existence of pluralism and freedom of speech. Its necessary to know when freedom of speech has to end. On one hand, democracy, and on the other hand also citizens with equal rights.
The police investigations of Avigdor Lieberman: I really dont want to go into that.
The separation barrier and the struggle against it: The separation barrier is a security need, pure and simple. Along the way, the fence also marked a political line on the ground, which dragged in the intervention of the High Court of Justice. This isnt a line that has to delineate peace, but rather security.
What to do about Irans nuclear program: Cabinet ministers and MKs who deal with security will answer that better than I can.
Yisrael Beiteinu MK Anastasia Michaelis attack on Balad MK Hanin Zoabi in the discussion of the flotilla: We sinned a bit and caused the world to think we were trying to gag the minority. I think in the parliament we have tools and we should use the tools we have. You cant say there wasnt provocation from the other side, and that drove people crazy. But lets keep to the rules, because those rules work in all directions.
An MK from the left whom you admire: There are many. I very much admire former (Meretz) MK Ran Cohen. He also worked in the area of children and youth at risk. I am working with him on proposals he advanced that I think should come to fruition.
Ethnic discrimination against Sephardic schoolgirls in Immanuel: There is the revealed and the hidden in this story. There is a hidden war on the ultra-Orthodox, with the High Court of Justice meddling in their curriculum, and therefore I think the courts statement here was harsher.
Ethnic discrimination in Israel: In secular society it has started to melt away, but it still exists. I would want to live at a time when it is completely behind us. We are like the four species [of plants used in the Sukkot ceremonies]. Whether we like it or not, we are tied to one another and our fates are shared and we will learn to live together.
The World Cup: I watch the important games. At our kibbutz there are a lot of people from Argentina and Brazil, so its one big party.
The kibbutz movement: The grace of its youth cant be forgotten. But the movement needs to change in step with the new reality.
Dismantling of the illegal outposts: What does illegal mean? Some were built according to cabinet decisions. The state, as in many other issues, needs a clear policy. It should decide what it is doing with this.
SUBSCRIBERS JOIN THE CONVERSATION FASTER
Automatic approval of subscriber comments.

NOW: 40% OFF
ICYMI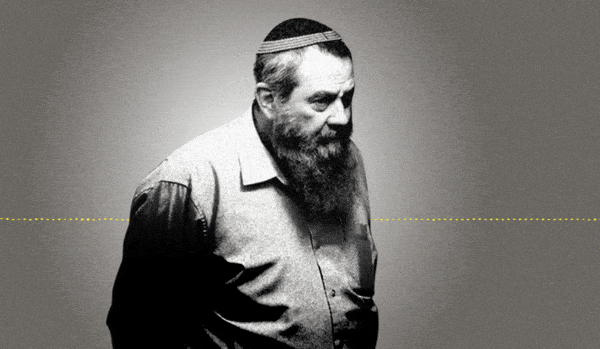 Jewish Law Above All: Recordings Reveal Far-right MK's Plan to Turn Israel Into Theocracy
Why I'm Turning My Back on My Jewish Identity
Down and Out: Why These New Immigrants Ended Up Leaving Israel
The Reality Behind 'The White Lotus' Sex Work Fantasy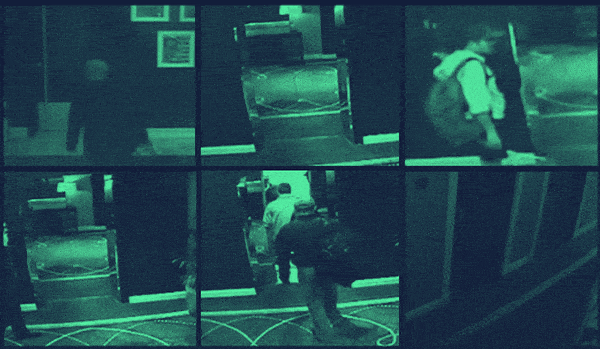 This 'Dystopian' Cyber Firm Could Have Saved Mossad Assassins From Exposure
Comeback Kid: How Netanyahu Took Back Power After 18 Months in Exile