If There Is a Heaven
The checkpoint, the campus, the museum, the shopping mall, Neve Tzedek, the Jaffa port, the flea market, the beach. A chronicle of a joyous and profoundly moving day of forbidden fun in Tel Aviv
Jaffa. A summery evening. Between the blue metal police barriers, in the dark, narrow passage that leads into the flea market, from whose alleyways comes an enticing cacophony, a crowd of people squeeze their way past two policemen standing on either side. The people hand their bags to be checked, craning their necks to get a look inside, toward the source of the shouts and bits of music that promise them and those behind them in line great bargains and plenty of fun at the fair inside. We, too, are squashed with the rest - myself and three young women: Lin, Aya and Yasmin.
The hand rummaging through my leather backpack stops all of a sudden and I hear the policeman, whom I haven't even looked at until now, calling: "Hey, hold on, wait, wait! I haven't checked your bags!" I see Lin and Aya and Yasmin swallowed up by the stream of people making its way toward the heart of the action. In the bright light of flashlights, I am just able to catch the gleam of their long straight hair, and a glimpse of the small, dainty purse that Lin, the eldest of the three, is holding above her head for some reason. I call out to them to come back, but it's no use. They are out of sight.
"They're with me, don't worry," I tell the policeman, squinting to try to see which way they went. They won't disappear on you, don't worry, I tell myself. Meanwhile, the crush of people behind me has prompted the policeman to remove his hand from my backpack and now I'm inside, weaving my way through the slow-moving throng. Clusters form around a jewelry peddler, around a pair of musicians, some clowns and a magician - and I see Aya, the youngest of the trio, standing on his carpet and staring wide-eyed at something. Next to her I spy the other two, one combing and smoothing her disheveled hair and the other tucking in the bottom of her blouse and adjusting her glittery belt buckle.
All this excitement actually came near the end of a long day which had begun in the morning in another place altogether, in an alien landscape - perhaps another country. This is the story.
Aya is a young woman of about 18, whom I love. Lin and Yasmin are her cousins, and are about a year or so older. All three live in the same village in the "Land of Judea." Let's call it Tekoa, Bani Na'im, Beit Umar, Battir - the exact name isn't important. One day I was sitting with Aya in front of her home in the Land of Judea, and I asked her why she was looking a little sad. She was bored, she told me. She was tired of being stuck in the village all the time, never going anywhere, never seeing new things.
"Where would you like to go?" I asked her. The slender girl, wearing a traditional headscarf that hid every last strand of hair, thought for a moment and then said, "Maybe to Istanbul." She watched me with her large brown eyes, waiting for an answer.
"Well," I said, "I can't take you to Istanbul, but I can take you to Tel Aviv! And Tel Aviv is beautiful, too. There are really tall buildings," I stretched one arm up high, "and a giant shopping mall," I spread my hands wide, "and a gorgeous beach! Tel Aviv is always celebrating something. It'll be very interesting. You've never been to the big city. We'll have a good time."
Her big brown eyes filled with joy, truly beaming from her delicate face, whose round features were highlighted by her dark-blue headscarf with a black stripe. But she didn't feel like traveling alone with me, she said. She wanted to bring along her cousins, Lin and Yasmin.
They're older, I said hesitantly, and they look their age, unlike you - you still kind of look like a girl. Though the truth is that because of her age, Aya too, was forbidden from traveling to Tel Aviv without a tasrih, an entry permit to Israel. It really doesn't matter, I thought, making up my mind, and it would be nicer for them to go together. You'll all be traveling there illegally, I told her, which means that I am going to be smuggling you in, but I'm up for it. And you girls? All three were ready and willing, too.
We picked a date and agreed they would all wear modern Western-style clothes and no headscarves. A headscarf was out of the question! On this day they would be free and pretty - secular, young Israeli women. We decided on a Thursday, so we could end our day at the weekly bazaar in Jaffa.
When I got home I checked the map and mentally reviewed the conditions at the checkpoints that I know in the Land of Judea. I was stopped once before at Tarqumiya with a girl I was taking to an appointment at a hospital in Israel, and her mother. The mother had a tasrih, but the daughter, who was ill, did not. The soldiers checked the mother's ID and saw that the daughter was over 16 - meaning she was only allowed to pass through with an ID and a permit. And anyway, they said, this crossing was supposed to be just for laborers, plus Israelis can't go through the same checkpoint with Palestinians. We should try the Bethlehem checkpoint, they suggested; maybe there they would let us through on humanitarian grounds. These soldiers didn't deal with humanitarian issues, that wasn't their job. But we knew that at the Bethlehem checkpoint only Palestinians are entitled to pass - if they have a permit, of course - while Israelis cannot go through.
Nevertheless, because of the importance of the appointment, scheduled after much effort, we tried our luck at the Al-Khader checkpoint, where we were prohibited from crossing together. I let the two off so they could take a taxi to the "Palestinian" side of the checkpoint, while I drove around to the "Israeli" side. I arrived quickly and waited by the booths, where female soldiers sit behind reinforced glass and check the papers of the people wanting to enter. But the mother and daughter didn't show up; maybe they couldn't find a taxi or there was a long line on the Palestinian side that was not visible from the Israeli side.
When they finally did reach the soldiers, they were told the same thing: The girl needed her own ID card as well as an entry permit into Israel. This time, too, our pleas were of no avail - nor was a document showing that the girl had an appointment at the hospital, which we were not going to make on time. We helplessly bid one another farewell from either side of the electric turnstile and went our separate ways.
Signs and warnings
So, Tarqumiya was out this time. I was a little sorry about that because of the lovely scenery on the way from there to the Elah Valley; I'd wanted to include beautiful views in our fun day out. I also ruled out the checkpoint on Highway 60: There were private security guards there now, who are often even stricter than the soldiers, and detain and inspect each and every car. Sliding my finger down the map, I reached the Betar Ilit checkpoint, on Highway 375. I cross this checkpoint on my bike sometimes and know it well. It could be easier to get through.
The Betar crossing separates 20th-century Israel from 21st-century Israel and has numerous signs posted on either side, some yellow and some red, providing detailed instructions on just about everything. The signs inform people coming from Israel that they are prohibited from bringing a vehicle into the Palestinian Authority for repairs; that the transport of agricultural goods into Israeli localities or to a military facility is permissible solely via the inspection points at Bak'a, Eliyahu, Shomron, Maccabim, Bahurim, Za'ayam, Derech Ha'avot, Lamed-Heh and Meitar; that transport of agricultural goods destined for another West Bank locale is permissible solely via "back-to-back" crossings, at Bak'a, Gilboa, Sha'ar Efraim, Bitunia, Har Homa and Tarqumiya; and that the transport of animals and animal products from PA territory is illegal.
That's one side. For those continuing on the other side - in a vehicle that is not, for example, headed for repairs inside the PA and not carrying goods or animals out of the PA - a red sign offers these caring words of caution: "Dear Citizen!!! Due to a fear that you may be entering PA-controlled areas which Israelis are prohibited from entering by mistake/against your will, the soldiers at the checkpoint have taken down your personal and vehicle information, for your safety. This information will be kept by security officials and used for security purposes if it is discovered that you entered PA territory. Have a good and safe trip - Command Center of the Israel Defense Forces in the West Bank."
A person who passes from one side to the other at this crossing, feeling reassured by the discreet security services promised him in such a personal way, learns from the next set of signs that he is in fact invited to visit Betar Ilit, the city of Torah and Hasidism in the Judean Hills, to head south on Highway 60 to Gush Etzion, Efrat, Elazar and Neve Daniel and on to Alon Shvut and Carmei Tzur, or to continue to Kiryat Arba and Hebron - without actually knowing whether he entered or was brought into PA territory, deliberately or unknowingly. But all that didn't matter to me, because I knew that the village from which I planned to take the trio was located in PA territory, and I was about to enter it deliberately, so as to pick them up and take them to Tel Aviv.
I was particularly interested in the yellow sign that greets those coming from the new Israel to the old Israel - i.e., the sign that would greet me, Lin, Aya and Yasmin on our way out. The sign said "Welcome to the Betar crossing point. This crossing is designated for Israelis only. Crossing over or transporting of someone who is not Israeli is prohibited!! An 'Israeli' is a resident of Israel, someone whose place of residence is in the area or is eligible to immigrate in accordance with the 1950 Law of Return, as valid in Israel."
Despite the awkward wording, I understood what was written on the sign and what was permissible and prohibited. Granted, I could be a stickler and say definitively that not only was the three teens' place of residence "in the area," but they had never left it, to their dismay. On the other hand, it was impossible to claim that they were Israelis or were eligible to make aliyah in accordance with the Law of Return. So, I read the sign and understood it quite well, but I did not agree. I simply could not agree with it.
I arrived at Aya's home at the appointed time, determined to carry out our plans. But I still felt I had to warn the threesome and their mothers. A casual observer that Thursday morning would have seen this picture at the doorway of the house in the village in the Land of Judea: three middle-aged women covered from head to toe in traditional garb - the mothers; another middle-aged woman with glasses, dressed in jeans and a T-shirt and sweater - me; three young women, their pretty long hair falling on their shoulders, their faces tastefully made up, wearing fashionable jeans adorned with glitter, tight-fitting knit tops (not midriff-baring ones, though ) and casual jackets - Lin, Aya and Yasmin.
It looked as though they had dressed up for Purim, I thought to myself. Three cuties, ready for Tel Aviv! After expressing my astonishment and admiration, I explained the situation, in no uncertain terms: We were setting off on a somewhat adventurous journey, at any rate an illegal one, in a land where military force is the form of governance, which puts us in a weak position. So, I urged, think it over a little more. Do you really want to go? Yes, they said. You're not afraid? Silence. Lin hesitantly shook her head and said, at last: They're afraid but they still want to go.
"Okay, then in that case let's do a quick rehearsal: If they stop us at the checkpoint and ask us: What's up? How are things? How are you doing? You say: hakol beseder - everything's fine. Might even be a good idea to pronounce it like this: hakol be-say-der."
Hakol beseder, they all muttered, all six, and then we quietly got into the car. Lin, the eldest, who was partly responsible for this undertaking, sat next to me. Aya and Yasmin sat in the back.
'We made it!'
The trip to the Betar crossing point passed in almost complete silence. When we approached the checkpoint, the red sign, the metal tower, the speed bumps, the concrete barriers, the soldiers' position, I felt my legs shaking - and not because of the bumpy road. I took a deep breath, slowed down but didn't stop, rolled down the window, gave the soldier a causal wave and he indifferently motioned for me to keep going. "We made it!"
I drove a few hundred more meters and then stopped the car on the side of the road to breathe a sigh of relief and turned to look at my three Palestinian passengers. There was no need for words: We had made it through and now we were free to go have fun. I suggested we start off with a quick stop at a cafe. Yes, I was feeling a bit worn out, too.
We sat at Bar Bahar, a restaurant and parks information center, on a terrace overlooking a landscape in the Judean Hills, where no city of Torah and Hasidism had yet been built. Rolling green hills as far as the eye could see; a little slice of Tuscany right here. Suddenly a cell phone rang. It was Lin's (she was the only one with a phone, a gift from her fiance ). He wanted to know if everything was okay. Hakol beseder, I heard her tell him in Hebrew. He wanted to know where we were exactly and she handed me the phone. Bar Giora, I said. He didn't understand. Nes Harim, I added. He still didn't get it. I looked at the map at the observation point: Mount Eitan, Mount Hatayasim - how could I explain? Finally I said that we were somewhere in the middle of the Judean Hills, between Ein Karem and Beit Shemesh. He was happy to hear it. He knew Beit Shemesh, having worked there illegally, and the name Ein Karem was familiar, too. So you're in ____, right?
I didn't understand what he had said. I gave the phone back to Lin and asked her to repeat the name. She listened and said some Arabic name - perhaps the name of a village or region. I'm still not quite sure. But I did recall that I had had this same experience once before with Palestinians, a young girl and her parents, whom I transported from the Land of Judea to the coastal plain. On the trip from Bar Giora to the Karem junction, the parents kept mentioning names of Arab villages that their parents or grandparents or other relatives had once lived in, whose ruins they had visited before the general closure of the West Bank was declared. I only remember the strange sounds of the words - and my embarrassment - but not a single name. Not that any of this would interest these young women. They were feeling joyful and focused solely on the present. They wanted to get going already.
Museum escapade
Once in Tel Aviv, I took out my camera, and today I can remember the adventure with the help of the photographs. Here they are, chasing one another like little girls on the Tel Aviv University lawn, our first stop. Leaning back under a tree, sitting at a metal table in the big plaza outside the big restaurant building, eating McDonald's hamburgers and fries and drinking Coke; in front of my empty seat is a salad and carrot juice. Here they are slowly entering the library, where, I clearly remember, they listened politely to my explanations about the different wings and about the fact that anyone can enter the reading halls freely - something they were not and might not ever be interested in. I also remember how they gazed at a group of female students who were speaking Arabic, one wearing a headscarf and the others bareheaded. They turned an even more curious gaze upon a young man and woman who also spoke Arabic, straining to hear their conversation; the young woman was bareheaded and her blouse was quite revealing.
Now that I look at the photographs, I notice that in one shot, where Lin is sitting with arms crossed against a gravel backdrop in the campus garden, even through her modest dress, the curve of her young, full breasts is visible. In this picture her black hair is pulled back, revealing a bare earlobe that's a little seductive in its nakedness. There are also the perfect lines of a very feminine shoulder and strong neck, neither slender nor thick, and the bone structure of a cheek that draws the eye to a dimple, to a pinched smile, a chin that is both a little rounded and angular, and from there down to the dark slit of her cleavage.
In the next photos, the three are at the Eretz Israel Museum, which used to be called the Museum of the Land and was given its present name by Rehavam Ze'evi when he was the director. But I didn't remember that when I suggested to the three teens that we visit the museum. I wanted them to be amused by "Faces, Inside and Out," the exhibit that was showing there at the time. When we went in, we discovered to our chagrin that all the captions were in Hebrew.
I did manage to interest them in various masks and caricatures, and especially in the exhibit that explained the connection between a person's facial features and his character traits: In one portrait Aya found an explanation for her nightmares, and Yasmin learned something about why her features were a little less delicate than those of the other two.
At my request, Yasmin and Lin posed for a picture beneath three political caricatures: of Yitzhak Rabin, Shimon Peres and Amir Peretz. Aya refused. In the picture the two young women don't look like they're enjoying themselves much, but they are smiling politely and their heads appear to be trapped between Rabin's bowtie, Peres' double chin, which looks like it is practically resting on Lin's hair, and Peretz' mustache, though only about half of his face is visible in the picture. The three of them did not know about the Rabin assassination. Meanwhile, with their newfound sensation of freedom growing from moment to moment, they disappeared while I read about deciphering facial expressions according to the kabbala and the Book of the Zohar.
When I noticed they'd gone, I hurried off too, looked around with alarm, ran down the stairs and called out their names. I finally found them walking around the "In the Land of the Baron" exhibit, trying to decipher, without much success, the importance of the various photographs and artifacts on display there. They were curious and asked me questions, but since I didn't know what to tell them and could only think of singing to them "If I Were a Rich Man," I suggested that we get out of there and go into the city.
When we got back to the car, I asked them what they wanted to see most for the first time in their lives, the sea or downtown Tel Aviv and Dizengoff Center. They wanted both but it seemed more urgent to get to the mall, which they had heard about. The blue sea wasn't going anywhere.
Dizengoff Center captivated them immediately. They rode the escalators, stopped outside the shops and eventually felt bold enough to touch some of the garments hanging on display. They glanced at the prices and were stunned, going from store to store, from display to display. I didn't know how to tempt them away from this place, which held no allure whatsoever for me. But still, the photo on a bench by the exit from the mall shows me looking happy, with pretty Lin leaning on me and both of us smiling broadly at the camera.
Just an hour's drive
Our next stop was the picturesque Neve Tzedek quarter - "the first official Jewish neighborhood built outside the Jaffa walls in 1887." There I told them about the rest of the plans: We'd have ice cream and walk around, then go to the Jaffa port and see the sea, and then to the flea market. Unfortunately, I didn't photograph them standing there in awe before the array of ice cream flavors, which even amazed me. And I didn't get a photo of the young vendor there, with his earrings and dreadlocks, who was so excited to have the girls at his shop, especially when he heard that they'd come from the West Bank for a day out in Tel Aviv. When the few Arabic words he knew didn't suffice, he just let them sample everything on little plastic spoons and waited patiently until they made their choices. He then stuffed their three cones with as much ice cream as they could hold.
The next photos show them, one at a time, striking different romantic and theatrical poses in the Suzanne Dellal Center plaza - kneeling, standing, leaning against a palm tree in front of one of the brightly illuminated buildings. Their smiles are serious and yet dreamy. Beautiful girls with hearts brimming with hope. It was getting dark so we went off to see the sea, at last! At this hour, it wasn't blue, but still, there it was, the vast body of water they had never seen before even though their village was only an hour's drive away.
From the visit to the Jaffa port, which was shorter than we had planned, I have just one photo - showing two fishing boats moored next to a narrow pier. I was the only one who took a walk on the pier, because the girls sat down right at the beginning of it, took off their sandals, rolled up their pants and waded in the dark waters, refusing to budge.
As I began to drift into a reverie, gazing at the boats rocking there gently in the softly rippling water, a man's voice brought me back to reality. Two burly men were standing behind the girls, and they didn't understand each other. This is a private, fenced-in area and entry is forbidden, they scolded. How dare we enter? I had seen the fence - after all, there aren't many places without fences in this country - but the small gate in it was wide open. Still, given the hour and the circumstances, I realized it wasn't prudent to get into a confrontation with one of the men, who said he was a security guard. So I apologized, took the frightened girls and headed out. They were still barefoot and I was a bit confused.
The man heard the girls speaking Arabic and asked where they were from. I couldn't say that they were from Jaffa, because when I tried to win his sympathy beforehand, I told him that I just wanted them to see and feel the sea for the first time in their lives. They're from East Jerusalem and Israeli residents, I said. He showed his official police ID to me patiently and demanded that we show him our IDs and the girls' entry permits. At that moment, Lin's cell phone rang again: It was her fiance, calling for the umpteenth time to check in on her. I heard her mumble something and she hurriedly hung up. I picked up the word mashakil ("problems" ) despite all the stress - the Arabic word that I'm most familiar with.
Anyway, I somehow managed to get the policeman to let us go with a warning and admonition that this was "the last time" he would do so, as if we'd met this way many times before.
Free on the beach
So, that's the story. I recounted what happened next at the beginning: About three minutes after the encounter with the undercover cop, we arrived at the security checkpoint at the entrance to the flea market, an utterly ordinary security checkpoint, but the three girls, who hadn't quite calmed down yet, pressed by, past the policemen and fled inside without showing their bags.
The end was wonderful. The last photos show them about two hours after the trip to the flea market, running in the darkness on Tel Aviv's Banana Beach. They didn't want to stop for even a minute at the restaurant there to have a bite to eat or something to drink, or even to just relax a bit. Instead they immediately removed their sandals again, rolled up their pants and ran into the water. And ran and ran, back and forth, in zig-zags, along the huge beach, ponytails flying in the wind. From time to time, they knelt down in the sand or crowded together in the shallow water to have their picture taken. The final photo shows two of them standing in the water, arms around each others' waists, their backs to the camera. Only the bright color of their shirts contrasting with the dark water and the sky reveals that the two are Yasmin and Aya, because Lin was wearing a black shirt.
And it wasn't the last time I'll do something like this. There will certainly be other times. Because I, who returned them safely to their village at 2 A.M., bursting with joy, do not recognize the legality of the checkpoints and fences, or the legality of military rule over the places that Lin and Aya and Yasmin are from. And it seems to me that the ice-cream guy in Neve Tzedek, with his earrings and dreadlocks - and, above all, his kindness and sanity - would have agreed to join me, if I had known him. And then we would have taken two cars and six young women, and maybe men too, and given not only them but also ourselves a feeling of freedom, temporary but still profound and meaningful. W
SUBSCRIBERS JOIN THE CONVERSATION FASTER
Automatic approval of subscriber comments.

NOW: 40% OFF
ICYMI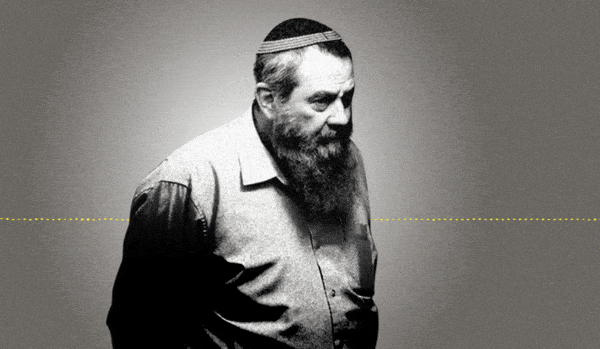 Jewish Law Above All: Recordings Reveal Far-right MK's Plan to Turn Israel Into Theocracy
Why I'm Turning My Back on My Jewish Identity
Down and Out: Why These New Immigrants Ended Up Leaving Israel
The Reality Behind 'The White Lotus' Sex Work Fantasy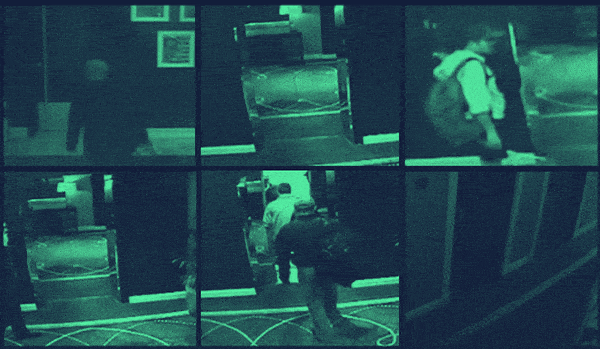 This 'Dystopian' Cyber Firm Could Have Saved Mossad Assassins From Exposure
Comeback Kid: How Netanyahu Took Back Power After 18 Months in Exile