If you ask me, the holiday that should come after Passover is Yom Kippur. After the seder, and the one-day holiday that follows, and the holiday eve at the end of Passover, and the holiday that follows that, and an entire week of kneidlach, fried matza and never-ending leftovers, what we really need is a serious fast.
But who asked me? Instead of fasting, many end the holiday with wondrous, oily sweets that would put a sultan's palace to shame, and are sure to grant the hosts a swift exodus from freedom to kitchen slavery. Were a Martian to land in the midst of a Mimouna festival, it would think not only that these people hadn't eaten bread for a week, but that they hadn't eaten anything else either.
Jewish Israelis from Morocco and other parts of North Africa open their doors to all who are hungry, wish them prosperity and luck, and weigh down their tables with an unending abundance of jams, egg and almond pastries, dried fruit and marzipan, nuts and seeds, colorful cakes, couscous cooked in milk and all things sweet (mainly), washed down with sweet and spicy tea, plus arak. In order to satisfy the desire for bread after a week of repression, they rush to the store as the holiday ends, and stock up on kilos of flour, which they quickly turn into bread and rolls, doughnuts, pancakes they then dip in syrup, and in particular, the symbol of the holiday - the marvelous mufleta, made of layers of thin, oiled dough cooked quickly and skillfully on a skillet and devoured with butter and honey. All this promises joy and fertility, happiness, success and wealth, and the conclusive end of your diet.
Candied watermelon peel These shiny red-green sweets are made from the part of the watermelon that usually goes straight into the garbage pail.
Ingredients:
1 kilo watermelon peel 800 gm. sugar peel of 1 lemon, removed with a vegetable peeler and thinly chopped 1/4 cup lemon juice
With a vegetable peeler, remove and discard the tough, dark part of the watermelon peel (a very sharp knife will work, too, but a good peeler makes the job easier). Slice the remaining peel into cubes or strips about 2 centimeters thick (the peels will shrink during preparation, so they should be larger than the desired final size).
Place the strips in a bowl and mix with the sugar and lemon peel. Set aside for a few hours or overnight, until the sugar dissolves and the peels lose their liquid and contract.
Place the peels and the liquid in a wide-bottomed pan, bring to a light boil and cook on a very low flame, uncovered, stirring occasionally, until the peels are transparent and covered in a sugary glaze, and the syrup is very thick (this will take 90 minutes to two hours?). A half-hour before the end of the cooking, stir in the lemon juice.
Remove the peels from the pan with a slotted spoon, and scatter them on baking paper to dry for a day or two.
The syrup left in the pan may be eaten with vanilla ice cream, or used to sweeten fruit shakes or other desserts.
Zabane
Somewhere between marshmallow filling and zabaglione, this sweet cooked foam of beaten eggs is studded with roasted almonds. For a stiff, consistent texture, use 1/4 tsp. of ground gum arabic ("mastika" or "goom arav" in Hebrew), which may be bought in spice stores.
Ingredients (for a large bowl): 650 gm. (about 3 cups) sugar 1/2 cup water 2 tbsp. lemon juice 1/4 tsp. finely ground gum arabic (optional) 2 egg whites at room temperature a pinch of salt 1 1/2 cups of unsalted, roasted almonds, whole or coarsely ground (pecans or walnuts may be substituted for a small amount of the almonds)
Heat the sugar and water in a small saucepan until the sugar dissolves and a syrup forms. Remove from the heat and add the lemon juice and gum arabic.
Place the egg whites and pinch of salt in a bowl, preferably stainless steel. Boil a little water in a saucepan that is large enough to hold the bowl, without the bottom of the bowl touching the water. Sit the bowl in the saucepan and begin foaming the egg whites with an electric hand mixer. Once the eggs begin to foam, increase the whipping speed and gradually add the hot syrup.
Continue to whip at a high speed until the foam is thick and stable, and forms very stiff peaks ?(12-15 minutes?). Remove from the heat and mix for another minute.
Fold in most of the almonds (save a few for decoration) and pour the zabane into a glass bowl. Decorate the top with almonds and other nuts. Eat with a spoon (it's hard to eat too much of this, so the quantity will serve many guests).
Mrouziya - fried raisin and nut jam
Ingredients (for 600 gm.): 400 gm. dark raisins 3 tbsp. oil 1/3 cup sugar 100 gm. shelled and lightly roasted walnuts, very coarsely ground or crushed with a rolling pin 2 tbsp. lemon juice
Place the raisins in a bowl, cover with water (or sweet wine) and let sit for at least three hours. Drain and discard the water.
Heat the oil in a thick-bottomed saucepan. When the oil is hot, add the raisins and saute for one minute. Add the sugar, lower the heat and stir until the sugar dissolves. Cook on a low fire, stirring occasionally, for 15-20 minutes. Five minutes before the end of cooking, add the nuts and lemon juice.
Let cool, and keep refrigerated. For long-term storage, put the raisins into sterilized jam jars and close the tops while the jam is still very hot.
Mufleta
A delicate yeast pancake, made of soft dough and fried on one side only (the second side cooks as it lies on a stack of hot mufletas). Mufletas can be made without yeast, but they taste better with it.
Ingredients (for 20 pancakes): 500 gm. (3 1/2 cups) flour 1/2 tsp. salt 1/2 tbsp. sugar 1 1/2 tsp. dry yeast 1 1/2 cup water 1/4 cup oil
Mix the flour, salt, sugar, yeast and water into dough, and knead for 10 minutes with a mixer, in an automatic bread maker or by hand. The dough will be soft, flexible and almost sticky, so it is much easier to make with an electric appliance. Cover the bowl with a towel or plastic wrap and let the dough rise for an hour.
Grease a large tray with a thin layer of oil. With greased hands, pull off ping-pong sized balls of dough, dip quickly in the oil and space out on the tray. Cover with a towel and let rise for half an hour. Heat a wide skillet (preferably Teflon-coated) on a medium-high flame, or use an electric skillet. Grease the pan and the work space, such as your counter or a large tray.
With greased hands, take a ball of dough, place it on the greased surface and flatten it into a thin, nearly transparent disc, with stroking motions. (It's not the end of the world if they tear a little, and your technique will improve with practice.)
Place the circle of dough in the hot pan and fry until it browns slightly. Meanwhile, make another circle with another ball of dough. After this point, you won't need to oil the pan, since the dough will provide enough oil.
Flip the first mufleta and place the second one on top of it. Let cook for a minute, then turn over both the pancakes together (now the new mufleta will be facing down, and the first one facing up). Place a new circle of dough on top of the stack, and flip the whole thing.
Continue with this method - the time it takes to flatten a new ball of dough should be exactly the time it takes to fry the last mufleta. The quantity of dough in this recipe may be fried in one pile. If you are making a larger amount, remove the mufletas from the pan once there are 15 to 20 of them, and start over.
Once you remove the mufletas from the skillet, cover them quickly with a towel, so they stay hot and moist. The classic way to serve them is with honey and butter, but they may be eaten with any kind of spread or filling.
ICYMI
The Artist Who Survived Auschwitz Thought Israel Was 'Worse Than the Concentration Camp'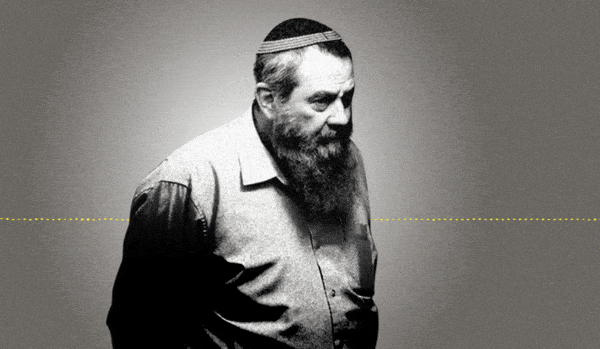 Jewish Law Above All: Recordings Reveal Far-right MK's Plan to Turn Israel Into Theocracy
Why I'm Turning My Back on My Jewish Identity
Down and Out: Why These New Immigrants Ended Up Leaving Israel
The Reality Behind 'The White Lotus' Sex Work Fantasy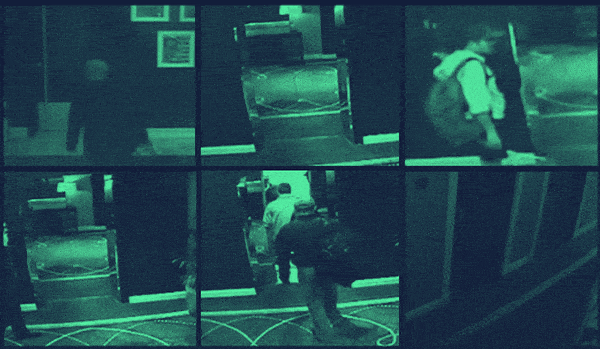 This 'Dystopian' Cyber Firm Could Have Saved Mossad Assassins From Exposure