Not Just Zionism: Lousy Economy Pushes More U.S. Jews to Move to Israel
With unemployment rates hovering at around 10 percent (more than double what they were two years ago), one ripple effect of America's recession is increased immigration to Israel.
When Nisan and Gilan Gertz stepped off the plane at Ben-Gurion International Airport with their children last August, they were seven of almost 4,000 North Americans to make aliyah in 2009 - the largest number to do so in a single year since 1983.
There were a lot of reasons that the Gertzes chose to move their new home in Beit Shemesh, some 25 miles west of Jerusalem, from their home in Passaic, N.J. There was "inspiration and spirituality," as Nisan describes it. "For the first time in 2,000 years, we can live in a sovereign nation that's Jewish."
But money was also an issue.
Four of the Gertzes' five children - the oldest is 15, the youngest is 3 - were enrolled at Jewish day schools, which together cost the family upward of $50,000 per year in tuition.
"All of our money was being dumped into the increasing cost of education and the increasing cost of health care," said Nisan, who is an architect specializing in the development of hospitals while his wife is a clinical social worker. "I describe it as being on a treadmill." The summer home they'd always wanted, the yearly vacations to nice places, all seemed less and less attainable as tuition bills mounted. "We were running and running and running, and never going anywhere."
With unemployment rates hovering at around 10 percent (more than double what they were two years ago), one ripple effect of America's recession is increased immigration to Israel. It is no panacea. But unemployment there is hovering at around 8 percent, while the economy overall has contracted less than in the United States and now appears on the way back to growth. "Israel has proved to be resilient to this particular global shock," the International Monetary Fund noted admiringly in a January report.
Then there are the actual cash incentives Israel offers to ease the way for those immigrating under the country's Law of Return, which offers automatic citizenship to anyone with at least one Jewish grandparent. The Ministry of Immigrant Absorption provides about $4,000 per adult and about $2,000 per child to these immigrants, paid out over seven months. Immigrants are also entitled to free education up to the master's degree level and are customarily granted a 70 percent to 90 percent reduction on their property taxes. Plus, they receive discounts and tax waivers on Israeli-made appliances.
If that is not enough, additional financial help is available from Nefesh B'Nefesh, a relatively new nongovernmental organization that facilitates immigration for American Jews. About 70 percent of the immigrants apply for this, according to Danny Oberman, the organization's executive vice president of Israeli operations. The amount of these grants covers a "wide range," he said. "The more we have, the more we give away."
Cash handouts alone are not likely to cause American families to pick up and move to Israel, of course. But the number of North Americans immigrating to Israel has been, on the whole, rising in recent years. And the last time there was an uptick as high as this year's - 17 percent - was in 2003, one year after Nefesh was established in Israel with private funding and a mission "to revitalize Aliyah and to substantially increase the number of future olim," or Jewish immigrants.
Since that time, Nefesh has been aggressively promoting aliyah throughout the United States and Canada, trying "to increase the perception that aliyah is normative behavior - something that regular people do," Oberman said.
In 2009, after years of processing an increasingly larger share of aliyah applications, Nefesh formally took over from the Jewish Agency the marketing and processing of all North American aliyah applications. Now, Oberman said, "we're seeing the snowball effect. Many of the people who came in 2009 are relatives of, friends of, neighbors of those people who came earlier.?
"Life in America for Jews is safe and good," said Mark Robbins, 42, a Conservative rabbi who made aliyah in August with his wife and two young children. Unlike the majority of olim, who come to Israel fleeing oppression and political instability elsewhere in the world, for Americans, Robbins said, "in order to make the move, you've really go to be pulled. [But] there needs to be some kind of push, too."
"The push for me came, truthfully, from the incredible cost of raising Jewish kids in the States," Robbins said.
The economy is "not the reason, but it's a reason American Jews are making aliyah," said Michael Jankelowitz, the foreign press spokesman for the Jewish Agency. "They have Israel in their hearts. That's coupled with an economic crisis."
The economy was an issue even for those without children - and the rates of aliyah among this group seem to be rising. According to Nefesh, almost half of olim in 2008 and 2009 were between the ages of 18 and 35.
Freelance music producer and marketer Yoni Leviatan of Miami was among them. "I was always a Zionist," said Leviatan, 31. "I always used to say, I'll be buried in Israel. But I always thought it would be later in life... If I was making a lot of money and I was secure, I don't know if it would have entered my mind to leave."
Now that he's there, Leviatan has been impressed by the country's cutting-edge technology sector, both for the jobs it creates - he got a job as a Web marketer at the music technology company Waves - and for the quality of life it facilitates.
From little things, like the ability to feed a parking meter remotely by using a cell phone, to big things like advancements in medicine, Israel is "not the Third World country that we used to think it was," he said. "Technology has made the Israeli system very efficient, with all medical records kept electronically and standardized for everyone."
Indeed, one of the recurring themes during the Forward's conversations with more than half a dozen olim was how much easier than expected the process was - and how easy it is to access the comforts of home in their adopted country. One of Nefesh's goals, according to Oberman, is to smooth the daunting transition and "implement numerous shortcuts in the bureaucratic process."
"My parents' generation, they moved here and had to move to an absorption center. It took them three months to get a telephone," said David Adest, 32, a Staten Island stock trader who made aliyah with his wife and three young children. "I got here and had my iPhone on within a few hours."
That is not the only difference between Adest and immigrants from his parents' generation. The largest number of Americans ever to move to Israel in a single year was 8,122, 1n 1971 - part of the extended afterglow of Israel's victory in the 1967 Six Day War. "There was a euphoria in the [Jewish] world after the Six Day War," Jankelowitz said, "that Israel, instead of being annihilated, survived." Moving to Israel back then was a political statement as much as a personal choice.
Now, he said, "These people are coming because they're looking for a Jewish way of life. I don't think there is a political statement being made."
Asked about Nefesh's role in helping immigrants move to the Israeli-occupied West Bank - a move with inevitable political implications, Renana Levine, Nefesh's public relations and communications manager, said, "Olim make their own choices about where to live in Israel, and in fact less than 3 percent move to areas over the Green Line," which marks the boundary between Israel and the territories it acquired in the Six Day War.
Nisan recently took a trip to Tel Aviv's Palmach Museum, which celebrates the underground military organization that helped settle Israel. "There's a certain aspect to the romance of settling the land that has to do with living in a hut and working in the dirt with your bare hands," he said. "I have a respect for them, but I'm a spoiled American! I'm not upset that I don?t have to do that."
Contact Beth Schwartzapfel at schwartzapfel@forward.com
ICYMI
The Artist Who Survived Auschwitz Thought Israel Was 'Worse Than the Concentration Camp'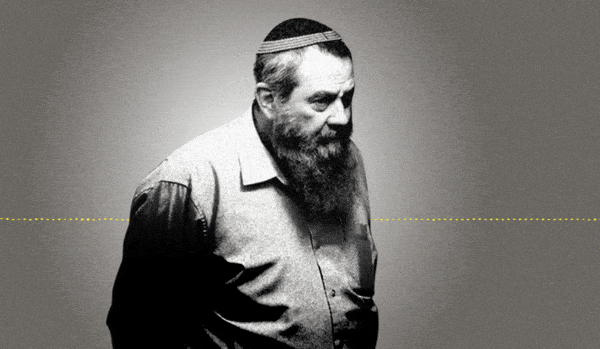 Jewish Law Above All: Recordings Reveal Far-right MK's Plan to Turn Israel Into Theocracy
Why I'm Turning My Back on My Jewish Identity
Down and Out: Why These New Immigrants Ended Up Leaving Israel
The Reality Behind 'The White Lotus' Sex Work Fantasy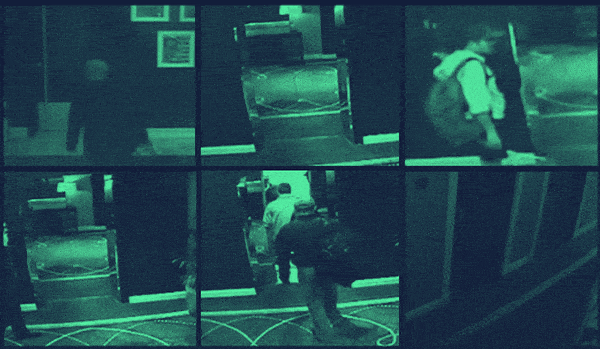 This 'Dystopian' Cyber Firm Could Have Saved Mossad Assassins From Exposure