Cooking Not by Jahnun Alone
A thoroughly researched ?anthropological-culinary' book on Yemenite Jewish cuisine demonstrates how food is far more than just a mixture of ingredients
Hamitbah Hatemani (Yemenite Jewish Cooking ), by Sue Larkey; culinary editor: Ella KomarModan (Hebrew ), 224 pages, NIS 98
We'll begin with a menu recommended for new mothers: For breakfast, a hot bowl of bulgur with honey and samneh (clarified butter ); for lunch, chicken soup from a hen less than two months old with the darkest celery leaves available; and for dinner, kubaneh (the Yemenite Shabbat bread that is baked overnight ) with samneh and zom (a cooked milk dish ).
These fortifying foods were the regular menu for Jewish mothers in Yemen during the month after birth. Hospitals in Israel, however, did not adopt this healthful menu. Here it is customary to serve commercial bread - something that was recently discovered by a Yemenite woman in her 80s who immigrated here in the 1950s, and continued to prepare with her own hands the variety of breads that are the pride of Yemenite Jews, so much so they even dedicated a proverb to them: "All the delicacies say to bread: You are our master." The first time she tasted commercial bread was a few weeks before Larkey's book went to press, when she was hospitalized.
This woman is only one of the many men and women whom Larkey met while writing her enjoyable and enlightening book "Hamitbah Hatemani" (literally "The Yemenite Kitchen" ), which displays the same modesty and thoroughness that characterized her previous book, "Lehem Tari" ("Fresh Bread" ). It's enough to read the acknowledgments at the start of the book to get a sense of the depth of research undertaken by the author in her study of the culinary variety of Yemenite Jews in their country of origin, as well as the cuisine's development after the mass immigration to Israel and its subsequent contribution to Hebrew culinary culture.
The result is an excellent anthropological-culinary book, which, as opposed to innumerable translated cookbooks published recently, which tend to be divorced from any context, succeeds in demonstrating that food is not only a mixture of a list of ingredients, or a way to satisfy bodily needs or even just a taste experience. The recipes collected by Larkey and the personal stories that accompany them are all rooted in history, geography, tradition and culture. Thus readers get two texts for the price of one: a cookbook, and a fascinating text that for the most part manages not to fall into the Orientalist trap.
Singing in the kitchen
Larkey honors the "women who consider the preparation and serving of meals in the traditional manner an obligation, based on the idea that they themselves constitute links in the chain of Yemenite Jewry." For example, she describes a tradition of women's song that accompanied the work of cooking, and tells of a son who brought his mother an electric spice grinder after their aliyah to Israel. After using it a few times, the mother returned the grinder to the cupboard because "it's impossible to sing when you're using an electrical appliance." She tells us about Nader Nehama, 91, who is at least as proud of her excellent recipe for pitas fried on both sides as she was of the leggings that she wore, which were sewn for her by her husband over 60 years ago.
As opposed to the trap that anthropologists sometimes tend to fall into, Larkey does not see the "Yemenites" as all of one stripe. From a woman whose roots are in the country's Haban region, for example, she heard that "jahnun [a slow-cooked rolled dough] is not ours, it's something Yemenite." As though these were two distinct nations ("Which is true to some extent," explains Larkey, "since for hundreds of years Haban was an independent sultanate" ). The Yemenite Jews came from a thousand towns and villages that were distant from one another, leading to various culinary traditions, which Larkey points out while making sure to use the correct translation and transliteration of the names by which the foods were known in each of the various regions.
Larkey also tells us something new, to me at least, about Israeli history. "Before the establishment of the state, Yemenites were the first to understand the potential of ta'amia, an Egyptian snack food that in its Palestinian version became falafel. Yemenites opened small falafel stalls of their own: They replaced the ful bean with chickpeas, seasoned with a mixture of spices called hawayij, and stuffed the fried balls into the pita. Why not also add a chopped salad, French fries and pickled vegetables, and even drip some tehina sauce and lots of zhug [hot paste] into it? That was how the famous Israeli falafel was born."
The book contains not only anthropology, but mainly food and recipes. After various respectful forewords and introductions, and good recipes for preparing the mainstays of the Yemenite diet - spices such as hawayij, zhug, hilbeh; samneh (the clarified butter to which Larkey restores the honor it deserves after too many years in which it was replaced by margarine ) - she offers recipes for everyday foods. Many good recipes, which prove that Yemenite cuisine offers much more than the familiar jahnun and malawah (fried bread ), are presented in order of the Jewish life cycle. She begins with the food served after birth, moves on to the circumcision ceremony, then the henna ceremony before a wedding, and the wedding itself, to recipes for what is served during the shivah week of mourning; all followed by meals for Shabbat, holidays and other special occasions.
In spite of the difficulty this presents for finding a particular recipe, it is the correct set-up for a book of this kind. Anyone who wants to find out what to do with etrogim (the citrons used on the Sukkot holiday ), tomatoes, potatoes or freshly slaughtered chicken brought from the market place will find what he wants with the help of the index.
The recipes are written clearly and are properly numbered, and accompanied by good photographs and a design that suits the simple Yemenite cuisine, which does not require complex cooking techniques. In places where technique is important, it is well explained, for example the frequent kneading with wet hands that is essential for successful Yemenite dough, and mainly for preparing the epitome of creation embodied in the saying, "Anyone who has not eaten kubaneh has not really celebrated Shabbat."
We began with a menu for new mothers, and we will end with snacks. Sue Larkey explains that the word jaleh - the traditional Yemenite snack mix made from roasted legumes - means "to live in abundance," and it serves as a reminder of the fact that earlier generations used simple local products in order to give themselves a feeling of abundance. A feeling similar to what you get from reading this book.
Oren Kenner is a social worker and a journalist who loves cooking, eating and feeding others.
Recipe for Stuffed cornmeal dumplings(From "Yemenite Jewish Cooking" )
Yemenite cornmeal, like its sisters, Italian polenta or Romanian mamaliga, has many uses. Usually a large spoonful of it is added to soup, for example, but on a holiday you can also use it to create stuffed dumplings to be added to soup, or serve it as a side dish on its own.Ingredients for 18-20 dumplings (4 cm. in diameter ):5 cups of water1 1/2 cups coarse cornmeal (suitable for polenta or mamaliga )1 1/4 tsp. salt 3/4 cup whole wheat or white flourFor the stuffing:1 roll (125 gm. ) goat cheese, cut into pieces the size of half a teaspoonPreparation:1. Mix 2 cups of the water with the cornmeal.2. Place the other 3 cups of water into a pot with the salt and bring to a boil. Stir the cornmeal into the boiling water and cook on a low flame, continuing for 5-7 minutes until the mixture thickens. Scatter a tablespoon of whole wheat flour on the cornmeal mixture, and stir well. Add the rest of the flour the same way, one tablespoon at a time, and stir well after every addition. Continue to cook while stirring for another 2 minutes, until the mixture thickens. Remove from the flame and cool.3. It is important to form the dumplings with a lukewarm batter, so they won't disintegrate. With wet hands, take some of the batter and form a 4-cm. ball. Place the ball in the middle of your wet palm and press it with your thumb in order to form a kind of indentation. Put the stuffing inside. Close the ball and smooth its surface with wet hands. Use remaining batter to prepare additional dumplings.4. Add the dumplings to soup or a hot roast and cook on a low flame until they become hot; they can also be transferred to a sealed container and stored in the refrigerator for up to 24 hours. When you want to use them, bring them to room temperature and add to a hot soup, or heat them in salted boiling water and serve as a side dish.
Haaretz Books, September 2009
ICYMI
Ken Burns' Brilliant 'The U.S. and the Holocaust' Has Only One Problem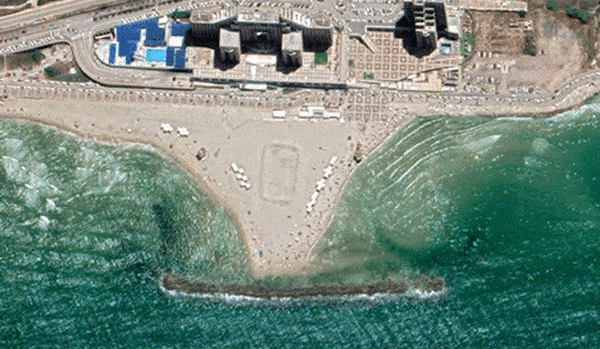 Facing Rapid Rise in Sea Levels, Israel Could Lose Large Parts of Its Coastline by 2050
As Israel Reins in Its Cyberarms Industry, an Ex-intel Officer Is Building a New Empire
How the Queen's Death Changes British Jewry's Most Distinctive Prayer
Chile Community Leaders 'Horrified' by Treatment of Israeli Envoy
Over 120 Countries, but Never Israel: Queen Elizabeth II's Unofficial Boycott