The Bare Bones of Buying Meat
Compared to Americans, Israelis are not big meat eaters. A survey conducted by Yali Admati for the Papagaio restaurant chain found that only 3% of Israelis eat meat every day. This does not mean that Israelis do not like meat. When asked where they like to eat when they go out, the top slot is shared equally by coffee shops and restaurants that serve steaks and skewered meats. About 20% of Israel's 6,000 restaurants specialize in meat-heavy menus. Veteran meat industry sources say that in the past few years, the market has become much more professional, both with respect to the production and processing of meat and the consumer side of the industry. After all, barbecuing is one of this country's national pastimes, despite the trend toward more healthful eating, which advocates eating less meat.
Despite the increased interest in and awareness of meat quality, many consumers and even professionals have difficulty understanding the differences - especially when it comes to distinguishing between fresh, chilled and thawed frozen meat. In order to clarify these and others nuances, TheMarker asked a few professional butchers and chefs about the differences between the various cuts of meat, fresh and frozen meat, where and how to buy the best.
Beef accounts for only about 20% of the meat, poultry and fish products consumed by Israelis, who eat more chicken than either meat or fish.
There are three main categories of meat products: processed meats, locally slaughtered fresh meat and frozen meat, which is usually imported. Frozen meat is marketed either as such, or thawed and ready to cook. Fresh meat has not undergone any processing, such as the injection of additives or freezing, and is kept at a temperature of 0-4 degrees Celsius. Frozen meat is also unprocessed, apart from the freezing.
Chefs and butchers agree that fresh meat is preferable to the frozen or thawed variety. Still, in practice, if Israeli meat eaters were to buy only fresh meat, supply would not be able to meet demand, as 60% of meat bought by individuals, restaurants and processing plants in Israel is imported frozen meat.
Many retailers simply thaw frozen meat and sell it at the same price as fresh meat. "The practice of thawing meat for sale is an Israeli innovation, designed to fill the gap between consumer demand for fresh meat and the limited supply that local cattle growers can provide," explains Zafrir Ginsburg, CEO of Geut Group, which operates Papagaio.
"An estimated 4,500 tons of beef are thawed annually [in Israel], and sold as fresh meat," says Ginsburg.
Another problem that contributes to this situation is the confusion between certain legal definitions. The law defines chilled meat as "refrigerated fresh" - not frozen - meat, but many, including chefs and restaurant owners, mistakenly believe that chilled means thawed.
The third category is processed beef, which is usually used in cold cuts and ground beef products, but there are also processed meats for roasting. This type of meat contains additives that include water, spices and pickling agents, and is less favored by the experts. Processed meats account for 22% of the retail market, in monetary terms.
"Israelis love buying large quantities of a product at a low price," says David Lagziel, owner of the Lagziel butcher shop, "but usually pay a relatively high price for a cheap product."
"If you are going to be cooking the meat for a long time," says Eyal Lavi, the chef and co-owner of the Rokach 73 restaurant, "sometimes you can compromise and use frozen meat, preferably pieces with lots of fat. For pieces that are cooked quickly, such as entrecote, filet mignon or sirloin, fresh meat is preferable. When meat is thawed, it loses some of its juices and flavor."
Lavi says that many restaurants use frozen meat.
"There is no problem with that," he explains. "It can be choice and tasty meat, but diners should know what they are eating, and not get upset over the differences in prices, which can be up to double for high-quality fresh meat. If entrecote, for example, costs less than NIS 100 at a restaurant, it is probably not from fresh meat."
How can we tell the difference? First, say all the experts, buy at a reputable place, whose staff will tell you whether the meat is fresh or thawed. In order to avoid the confusing terms (chilled, versus thawed), ask the butcher straight out if the meat was frozen and thawed. A good look at the meat can also reveal its freshness.
"Fresh meat is shinier and bright red, but is actually paler than thawed meat," says Lagziel.
Even though supermarkets sell mostly imported frozen meat, some also sell high quality fresh meat. Tiv Taam sells more fresh meat than other supermarket chains.
In addition to the freshness of the meat, there are many other factors that affect its quality and price. Most consumers, however, have no way of knowing whether the meat behind the display window in the butcher shop received the best care.
"A butcher is like a friend, and you choose your friends," says chef Ran Shmueli. "How do you choose? You build trust. Don't look for a cheap butcher, because you'll end up paying more for inferior quality. It's actually the butcher who sometimes tells you, 'I have nothing really good today, come back tomorrow,' or 'Today the sirloin is better than the entrecote' - whom I trust more."
Beyond a butcher's reputation, which gets around by word of mouth, there are other things that indicate his professionalism and the quality of the meat. Look at how clean the store is, and how it smells. The nose does not lie when it comes to meat. Tell a good butcher what recipe you want to prepare and he'll give you the best cut.
Entrecote: This cut of meat is located behind the first 8 ribs on a cow. Omri Shahar, the head chef at Papagaio, says entrecote must be very marbled. "The degree of marbling refers to the flecks and streaks of fat throughout the meat, making it more flavorful and succulent."
Shmueli recommends asking the butcher not to cut a chunk of meat smaller than 400 grams. Instead, it should be prepared first and then sliced. Meat also has to be properly aged. "When you press your finger into fresh, high quality, aged meat, your finger leaves a deep impression in the soft tissue," says Shmueli, adding that if possible, choose a piece with the bone - but ask the butcher to deduct the approximate weight of the bone from the price - because the bone adds flavor.
Prices: Frozen entrecote, which is usually imported, costs NIS 59-120 per kilogram. Good quality fresh entrecote costs NIS 100-140 per kilo.
Sirloin: This cut of meat should also be marbled, because if it is too lean, it is not good for steaks. Many supermarket meat counters also have veal sirloin, but Shmueli says it is tougher and not as good.
Prices: Frozen, imported sirloin costs about NIS 50 per kilo, and high-quality fresh costs NIS 80-115 per kilo.
Filet mignon: This cut of meat comes from near the back of the cow and is soft, lean muscle. Watch to see if the butcher weighs the meat with the strips of fat alongside the muscle - every gram here is expensive. Shmueli says it is also important to check that the filet is not from too young a cow. The untrimmed chunk of meat should weigh at least 2 kilos. Veal filet can be distinguished from beef filet by its color, too. Compared to beef, the veal is a paler shade of red. The age of the meat is also important. Choice filet should not be aged for more than two or three days.
Prices: Since there is only a small quantity of filet on each cow, this is the most expensive cut of meat. Imported frozen filet costs NIS 100-140 per kilo; fresh costs NIS 190-210.
Flanken-style short ribs: The strip of meat along the ribs, near the stomach. This meat is fatty and rather tough, and best suited for long, slow cooking. Usually fresh.
Prices: NIS 45-60, depending on whether it is beef or veal.
Rump: A very versatile cut from the back of the cow, that can be used for all types of recipes, from stews to hamburgers. Usually fresh.
Prices: NIS 60-100.
Why are there such differences in the prices of the various cuts of meat?
The average price of a side of beef, after the bones have been removed, is NIS 24 per kilo. The cost of all 18 cuts of beef, together, is very reasonable. So how does the price of a kilo of filet mignon balloon to NIS 200? And why are there such vast differences in prices between butcher shops?
The first reason is supply and demand. The filet mignon from each cow is small and demand is high. The second reason depends on the cow. There is a difference in an old cow from a dairy farm, raised to give milk, and a young cow that has calved only once, and is considered a much higher quality source of beef. The price of meat also depends on how it has been handled - cut, aged, trimmed and presented.
The difference in prices for the various slabs of meat is also evident when a cut is composed of more than one part of the cow. A wide slab of entrecote, for example, should be cheaper, because it includes part of the flanken. A long piece of entrecote, on the other hand, will include part of the neck muscle, which is also cheaper.
The length of the ageing also affects the price. The longer meat is aged, the less it weighs, as the outer layer of meat dries, and must be removed with the meat is trimmed. The more fat or bones that are removed from the meat, the higher the per-kilo price of what remains. Pre-kashered or not? Frozen meat prices may vary depending on whether the meat was kashered (soaked and salted according to the Jewish dietary laws) before being frozen and shipped from abroad. Although legally, all frozen meat imported to Israel must be pre-kashered, industry sources say that considerable quantities of unkashered meat are smuggled in, mainly from Argentina, Australia or Uruguay, and sold at cheaper prices.
The branding of a butcher shop or supermarket chain can also affect prices.
ICYMI
Ken Burns' Brilliant 'The U.S. and the Holocaust' Has Only One Problem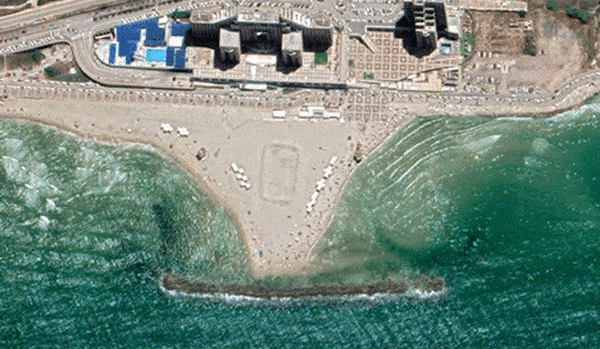 Facing Rapid Rise in Sea Levels, Israel Could Lose Large Parts of Its Coastline by 2050
Lapid to Haaretz: 'I Have Learned to Respect the Left'
The Mossad's Fateful 48 Hours Before the Yom Kippur War
As Israel Reins in Its Cyberarms Industry, an Ex-intel Officer Is Building a New Empire
How the Queen's Death Changes British Jewry's Most Distinctive Prayer