A Tale From the Sidelines
Leaving behind the venue of contemporary New England, best-selling novelist Chris Bohjalian ventures to tell a story based in Prussia during the closing days of World War II
Skeletons at the Feast by Chris Bohjalian Three Rivers Press, 384 pages, $14.95 (paperback) U.K.: Simon & Schuster, 13 pounds
"Who are we that so much should converge on our little deaths?" Guildenstern wonders aloud in Tom Stoppard's play "Rosencrantz and Guildenstern Are Dead," an ingenious retelling of "Hamlet" from the perspective of two minor characters. The audience, of course, knows what Guildenstern does not: that he and Rosencrantz are mere cogs in the tragedy's plot, their lives about to be sacrificed without thought or comment to advance the "main" story. Chris Bohjalian's Holocaust novel "Skeletons at the Feast" likewise offers the intriguing prospect of a tale unfolding on the sidelines of a momentous event, of which the protagonists are only partially aware.
Like Rosencrantz and Guildenstern, Bohjalian's characters have but a vague sense of the larger narrative within which they are moving, though the reader will instantly recognize its horrific contours.
"Skeletons at the Feast" is set in East Prussia, as the local population flees west in fear of the approaching Russian forces. The year is 1945, and World War II is almost over, but not quite. S.S. officers still haunt the roads, instantly conscripting even young boys and old men into the doomed effort to repel the Russians. Planes occasionally tear through the sky, dropping bombs on the long line of refugees, who cannot always tell whether the planes are Soviet, German, British or American. But then it hardly matters; viewed from below, the destruction they sow is the same. Eventually, toward the end of the novel, a long column of British tanks rolls onto the scene, announcing the end of the war. For most of the book, however, Bohjalian, a Vermont-based author and newspaper columnist, sketches an often nightmarish interim reality, a time when essential distinctions - between wartime and peacetime, friend and enemy, good and evil - seem impossibly fluid.
When the book opens, the Emmerichs, a family of Prussian aristocrats, are forced to abandon their comfortable life in the countryside and join the human convoy trekking west. Eighteen-year-old Anna Emmerich is first shown walking beside a wagon carrying her family's belongings. Inside the wagon, hidden beneath the burlap sacks of oats for the horses, is a Scottish prisoner of war named Callum Finella, a paratrooper captured by the Germans and sent to the Emmerichs' rural estate to help with the harvest. Callum is the family's "insurance policy" for their anticipated encounter with Allied troops; he is also, secretly, Anna's lover.
The couple's story eventually intersects with that of Uri, who also goes by the names Manfred, Hartmut, Adler, Jurgen and Franz - a young Jewish man whose fateful leap from a train car densely packed with his townspeople was the first step in a rather incredible journey of imposture and survival. Killing Nazi soldiers who cross his path and stealing their uniforms, papers and identities, Uri has stayed alive for two years by passing for one of his own persecutors. Now he finds himself caught up in the flow of Prussian citizens-turned-refugees: "[H]e was on this nightmarish sinking ship with them, though if he had to wager he would bet he would figure a way off. Find yet one more lifeboat. He was, apparently, unkillable."
"Skeletons at the Feast" follows the journey west from the alternating perspectives of multiple characters - not only Anna, Callum and Uri, but also Anna's twin brother, Helmut, her younger brother, Theo, and Mutti, their mother. Interlaced with their experiences is the story of Cecile, a 23-year-old French Jew struggling to survive under the grueling conditions of a Nazi forced-labor camp. For Cecile and her fellow inmates, the imminent end of the war brings both hope and new fears. "Clearly, the pace of death was slowing. [...] They realized they were all alive - hundreds of them, still able to stand and walk and stitch - and soon the Russians would be here. And the Germans would be gone." But then comes the Nazi order to march to another camp, and so Cecile and the other female prisoners - who seem to one observer, from a distance, "a plodding line of the most pathetic, despairing old men he had ever seen" - embark on their own westward odyssey through the devastated countryside.
Based on a diary
The novel is partly based on a diary that Bohjalian received from a friend whose grandmother had grown up on a farm in East Prussia; in it, she chronicled her family's experiences during their escape from the region at the end of the war. The rather remote location where the story begins and the movement westward that it tracks are therefore part of the novel's factual foundation, but they are also supposed to carry a broader meaning. The Emmerichs, Anna thinks, are traveling from the "frontier of the Reich to the cocoon of its interior," yet the implication that this is a journey from danger to safety is misleading. True, fear of the Russians is intense among the Prussian refugees, fueled as it is by rumors of atrocities already committed in nearby villages; for Anna and her family, however, leaving their beloved estate and venturing into Germany also means abandoning the relative normalcy of their wartime life, and - more important - giving up a certain comfort they have derived from their seclusion, which allowed them to remain only partially aware of what the Nazi regime had been doing. For Uri, too, this movement west is a potentially fateful journey toward a new selfhood; it is a search for the identity of which his desperate impersonations have all but robbed him.
Bohjalian has repeatedly explored conflict in his novels, but it is always a conflict mitigated by the essential mildness of his characters, even when they possess powerful personal convictions. His heroes, who until now have all been contemporary Americans, tend to be "ordinary" people only reluctantly transformed by their beliefs into the subject of public controversy. The causes they champion have been those that hold a certain trendy appeal for liberal America - the home-birth movement in "Midwives," alternative medicine in "The Law of Similars," animal activism in "Before You Know Kindness," transsexual identity in "Trans-Sister Radio." The best-selling author's flowing, pleasant prose worked well in those contexts, creating a sense of unforced sympathy even for characters whose ideological commitments led them into extreme situations (the midwife prosecuted for performing an unplanned Caesarean section in a woman's bedroom, the animal-rights activist shot by his own daughter with a hunting rifle).
But when the same kind of unselfconscious, empathetic approach to character is used in a story as morally and psychologically complicated as the one Bohjalian is trying to tell here, the result gives the impression of evasion and superficiality rather than a gentle touch. Although "Skeletons at the Feast" is clearly a well-intentioned, conscientious work, it is unable to meet the combined artistic and moral challenge that the Holocaust presents to those who dare to write about it.
Bohjalian tries to show his German protagonists confronting the enormity of what their nation has done, but his treatment of his characters and their moral dilemmas is not complex enough to do the subject justice. It is not enough to tell us that Anna's father is a member of the Nazi Party and that her mother "had always maintained a completely illogic faith in her fuhrer," and then go on simply to portray them as kindhearted, thoughtful people who shelter their Jewish friends and denounce the horrors of genocide, in the same way that Bohjalian's characters in his other novels might join the school board or lead a fundraiser for the homeless.
A similar claim of insufficient complexity might be made about Cecile, a character that, as Bohjalian explains in his afterword, draws heavily on Holocaust memoirs he has read and interviews he conducted with a Holocaust survivor. The segments following the suffering of Cecile and her fellow inmates apparently have their basis in fact, and they are certainly harrowing; yet they somehow weaken the novel, raising (as such passages inevitably do) the question of when the documentation of a horrific historical reality slides into the exploitation of its drama for storytelling purposes.
My claim here is not that Bohjalian's motives are anything other than sincere and pure, but that the ordinary prose of popular fiction is simply unable to contain such material in an adequate way. This story cannot be told with the same authorial tool kit used to narrate the tale of a man undergoing a sex reassignment operation, or of a homeopath whose patient overdoses on natural remedies. Only Uri, with his chameleon-like powers of self-transformation, seems to me to possess a certain intriguing freshness.
In his seven previous novels, Bohjalian focused on what is presumably his own familiar world, that of life in the middle-class communities of contemporary New England. In "The Double Bind," Bohjalian's preceding novel, the author seemed to be trying to stretch his wings: While still set in Vermont, the book was a rather audacious attempt to use F. Scott Fitzgerald's "The Great Gatsby" as background to his own contemporary tale. Now, in "Skeletons at the Feast," Bohjalian has taken another, larger stride outside his familiar environment. The courage behind the author's foray into such daunting territory is admirable, even if the result is less than satisfying.
Dr. Yael Shapira is a Lady Davis postdoctoral fellow at the Hebrew University of Jerusalem, where she teaches English literature.
ICYMI
Ken Burns' Brilliant 'The U.S. and the Holocaust' Has Only One Problem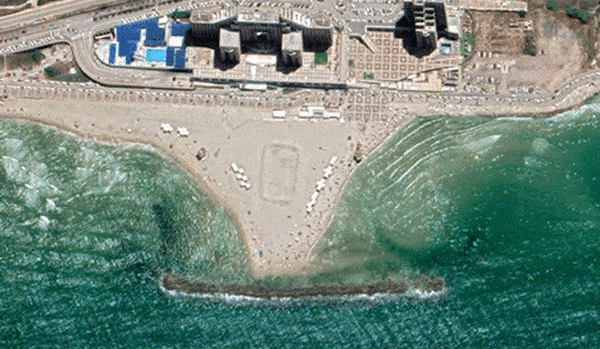 Facing Rapid Rise in Sea Levels, Israel Could Lose Large Parts of Its Coastline by 2050
Lapid to Haaretz: 'I Have Learned to Respect the Left'
The Mossad's Fateful 48 Hours Before the Yom Kippur War
As Israel Reins in Its Cyberarms Industry, an Ex-intel Officer Is Building a New Empire
How the Queen's Death Changes British Jewry's Most Distinctive Prayer