They've All Been Yitzhak Shamir
Each prime minister loves to take but hates to give, becomes addicted to talks on condition that there won't be any results, plants the trees of life yet loathes the fruit of knowledge.
They used to say about Yitzhak Shamir that he conducted peace negotiations with our neighbors as long as they never ended - the negotiations and the sea, which in his mind was the same sea, because the Arabs were the same Arabs. To his credit, it should be said that he did not conceal his intentions - he admitted them, if ever so slightly. Nothing was urgent for Shamir until everything started to become urgent.
Every prime minister after him, with the exception of Yitzhak Rabin, behaved exactly like he did, though they added whistles and bells to the foot-dragging. If the rumors are true and history really does have a muse, he will one day convene a press conference and utter his verdict: Shamir, Shimon Peres, Benjamin Netanyahu, Ehud Barak, Ariel Sharon and Ehud Olmert are in fact the same dancer - one step forward, two steps back, and to the sides. Will Tzipi Livni also turn out to be a dancer in this troupe?
Each one loves to take but hates to give, becomes addicted to talks on condition that there won't be any results, plants the trees of life yet loathes the fruit of knowledge. This is how it goes. We set a table with the Palestinian side - Palestine first - because the Palestinian problem is "the heart of the conflict," as we all know. On the path to an agreement, we turn over every stone. This too is common knowledge.
Suddenly it becomes clear that the matter is not at all simple; it's quite complex for the most part. The negotiations are to this point advancing smoothly, 90 percent of the issues have been satisfactorily addressed, and it is already possible to see the end from certain vantage points.
They turn pale with this end. This end is our end, they will tell themselves and their confidants. Ultimately we will have to withdraw to the '67 lines, divide Jerusalem into two capitals and uproot settlements. And how will we bring about this end without a civil war, as Peres predicted recently from distant London, the things that are seen from there.
At this fateful stage, a moment before the disaster, they are abandoning the Palestinian track while being led astray, and they are urgently opening an alternative track; after all, Israel is a country that has naturally yearned for peace since its birth, its show must go on, and we mustn't close the gates to the theater of peace.
What do you know, they discover the Syrian track, which looks more comfortable and promising. Syria, after all, is a state and not just a gang. Oh my - quickly it becomes apparent that this ground is also treacherous, full of potholes. One hasty step and we fall into the chasm. But only one step lies between Israel and a complete withdrawal from the Golan Heights.
Thus there is no choice but to click away at the remote control and go back to Channel 1. Carefully, this time. No more talk of a final agreement on all the core issues, but measured, interim steps - baby steps. And if, God forbid, we once again get stuck, we can always go back to Channel 2, and back to the start, and God forbid we get an agreement.
Barak is just one typical example of the pre-signing cold-feet syndrome. When he was elected prime minister with all the hoopla - those were the days. The hopes of Israelis and Palestinians were rekindled that the Oslo process would be resurrected and implemented, after the miserable years of Bibi that did away with the light at the end of the Western Wall tunnel. It didn't take long for the hopes to fade. Barak revealed Yasser Arafat's true face, as well as his own. Without defacing precious time he skipped to the Syrian track, bottled that up as well, returned to the Palestinian track, got confused by the difference between interim agreements and final-status agreements, and his mind did not cool off like his feet until he bequeathed to us the second intifada.
What do we do when stuck on two tracks at once? Simple: Pull the Saudi peace initiative off the shelf, which became the pan-Arab "Beirut Declaration," which has become a hit of late. For over six years now it has been sitting frozen in the back of the kitchen, and suddenly it is put on the table as if it were warmed-up soup. Why it was forgotten for too long, why Peres and Barak suddenly remembered it - this is not important now. The main thing is that now it can be used to buy more time, to do as Shamir did and request a salary as Nobel Peace Prize laureates.
Until they find time for negotiations on a regional agreement, there will be more time-outs for the bizarre "economic peace" of Netanyahu and the "viable peace for generations," which will come upon us in the distant future only from "a position of strength" and after "a decisive victory" and a "searing of the consciousness" Moshe Ya'alon-style.
You'll have your peace through trickery: traveling the longest route, crossing the dividing lines, going around in circles like a Formula 1 race and finishing at the starting line. This is the point we are at now. This is the formula.
ICYMI
The Artist Who Survived Auschwitz Thought Israel Was 'Worse Than the Concentration Camp'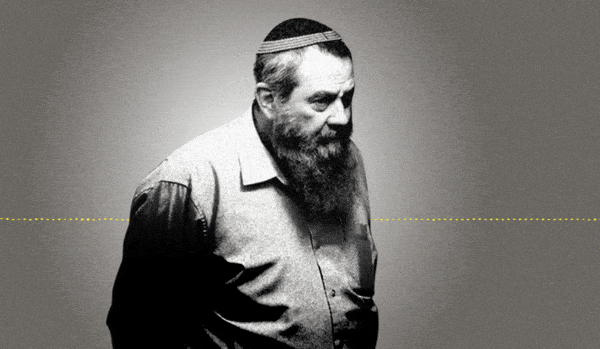 Jewish Law Above All: Recordings Reveal Far-right MK's Plan to Turn Israel Into Theocracy
Why I'm Turning My Back on My Jewish Identity
Down and Out: Why These New Immigrants Ended Up Leaving Israel
The Reality Behind 'The White Lotus' Sex Work Fantasy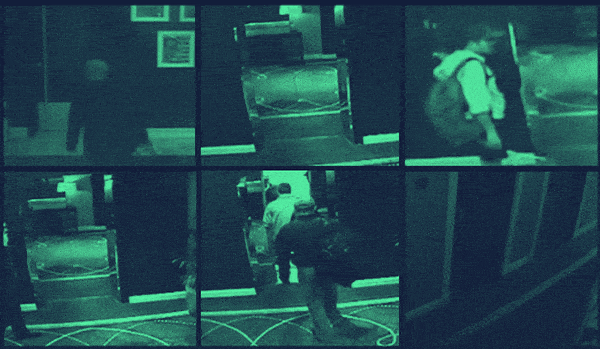 This 'Dystopian' Cyber Firm Could Have Saved Mossad Assassins From Exposure