Anatomy of a Prisoner Exchange
What began as a refusal to negotiate ended in capitulation to Syrian and Egyptian dictates. Recently declassified U.S. documents reveal the ups and downs of Israel's negotiations 39 years ago to bring home two air force pilots captured by Egypt and two civilians on a plane hijacked to Damascus.
On September 11, 1969, a fighter plane flown by Captain Giora Rom was downed over Egypt. Rom bailed out, and was wounded and taken captive. He was returned to Israel three months later, on December 5, together with another Israel Air Force pilot, Major Nissim Ashkenazi, who had been captured under similar circumstances about three weeks earlier. Rom describes his experiences in an Egyptian prison, and his return to the IAF as a fighter pilot and a squadron commander in wartime in a moving new book titled "Tzivonei arba" ("Tulip Four"). At the same time, he is unaware of the developments that led to his release, which were part of a complicated multilateral deal.
Only now, thanks to documents released by the U.S. State Department, is it clear that Israel underwent a major transformation at that time. Starting out with a tough swaggering posture that rejected any deal, Israel ultimately capitulated to all of the Arab demands. Along the way there were also other abductees, now forgotten. On November 5, 1969, for example, an Egyptian force crossed the Suez Canal, ambushed a patrol and seized a Bedouin Israeli tracker, who died of his wounds in captivity. The documents also shed light on clumsy moves made by diplomats in the Nixon administration, who were more interested in the welfare, or maybe the profits, of American airlines than in the security of their Israeli passengers. Americans began to see plane hijackings as a routine affair during that period (90 hijackings in a year and a half - more than one a week).
Long before Osama bin Laden dispatched followers to flight schools in the U.S., Leila Khaled, the hijacker who was involved in the affair that brought about Rom's release, completed an intensive course in flying a Boeing aircraft. The hijack scheme of Khaled and her associates that followed - four planes on the same day, planned for September 1970 - was actually a dress rehearsal for September 2001.
Air terrorism always stayed one step ahead of Israel's preventive and security apparatus. By the time the lesson of the hijacking of an El Al flight to Algeria in July 1968 had been learned and security guards were posted on the planes, the terrorist organizations were hijacking foreign aircraft en route to or from Israel and presumably carrying Israelis, and striking El Al offices in airports and in big cities. At the very least, they caused major chaos and blackmailed the world into paying them protection money - in part with political currency.
When the crew and passengers of an El Al plane were held in Algiers, the then-chief of staff, Haim Bar-Lev, summoned Lt. Col. Dov Tamari, the deputy commander of the Paratroops, who had earlier commanded the ultra-elite Sayeret Matkal special forces unit. Earlier that day, the commander of the Jordan Rift Brigade, Arik Regev, and Capt. Gad Manela, were killed while in hot pursuit of terrorists in the Rift Valley. Tamari thought that was why Bar-Lev wanted to meet with him, but to his surprise the chief of staff placed him in charge of planning - together with the IAF and the Mossad espionage agency, and with the aid of Shayetet 13, the Naval Commandos - an operation to rescue the abductees being held in Algeria or, alternatively, to mount a reprisal raid against an Algerian government aerial target.
The government of Levi Eshkol gave in to the hijackers' demands before the Israeli force set out. That surrender prompted an attempted attack on El Al in Athens. In response, the Israel Defense Forces raided Beirut airport and damaged civilian planes. In response to the response, Lebanon complained that Israel, a victim of air piracy, had itself turned into a pirate. The United States and the International Civil Aviation Organization joined in the condemnation.
Separating the prisoners
This was the background to the hijacking of TWA flight 840 in August 1969. The two hijackers - one of whom was Leila Khaled - forced the plane, which was en route from Rome to Athens, to land in Damascus. TWA was then one of the two principal American overseas airlines, along with Pan Am. The separation of the six Israeli passengers from the others - the four female Israeli passengers were released quickly, but Prof. Shlomo Samueloff and Salah Muallem were not - thrust the airline into a morass of conflicting pressures, as seen below in the newly declassified U.S. documents (quoted in abridged form and with slight changes for the sake of clarity).
Telegram from the Department of State to the U.S. Embassy in Lebanon, August 29, 1969
Dept. has been advised by Israeli Embassy that TWA Flight 840 en route Rome to Tel Aviv has been hijacked and is presumably en route to Beirut. [At Government of Israel's request] instructions to Embassy Beirut stressed U.S. insistence that all passengers be treated as a single group. GOI [Government of Israel] requests we make urgent approach to Lebanese authorities requesting that passengers be handled and released as single group without distinction as to religion or nationality. Copy: Embassies Cairo and Amman. Should aircraft land at Cairo or Amman, post there should make above approach to host Government. [There was no U.S. embassy in Syria.]
From the Department of State to the U.S. Embassy in Italy, August 30, 1969
Informed the Charge [d'Affaires] here [Shlomo Argov] that the Syrians may be hinting that the release of Flight 840 passengers may be tied to the release of the Syrian pilots [being held by Israel since their MiG-17 mistakenly landed in Israel on August 18, 1968]. Mr. Eban [Israel's foreign minister, Abba Eban] would like the U.S. Government and the Government of Syria to know that the Syrians should not repeat not entertain any hope to get the release of their pilots by keeping our passengers in Damascus. The opposite is true. If the Israelis will not be released with all the passengers, the situation will become infinitely graver.
Memorandum of conversation, August 31, 1969, between Roger Davies from the State Department and Clyde Williams, senior official of TWA
Mr. Davies told Mr. Williams of his conversation with Shlomo Argov earlier in the morning. He informed Williams that he had told Argov in confidence about the bomb threat. Davies added that he told Argov that as a government we had an interest in all U.S. flag carriers and that if any harm were done to TWA's material or commercial interests, consideration would be given to measures we could take to equalize the situation. Mr. Davies noted to Williams that [Prime Minister Golda] Meir's statement had tended to trigger many of the emotional reactions that we have noted over the hijacking incident. Davies also briefed Williams on Argov's explanation of Mrs. Meir's ill-advised statement. He also informed Williams of his request to Argov that the Israeli Government do everything possible to cool the situation.
Mr. Williams noted that he has been continually harassed by the Israeli Consulate General in New York. He said the harassment has been so bad that his New York office has not opened today. He has been receiving telephone calls at home. Mr. Davies told him that if the Consulate General causes him any more trouble to let him know and he would ask Shlomo Argov to instruct the Consulate not to contact him further.
From the Department of State to the Embassy in Tel Aviv, for the Charge Owen Zurhellen
Positions you took during exchange with [head of U.S. desk Moshe] Bitan fully endorsed. You should stress in strongest terms to Mrs. Meir and others that neither USG's [U.S. government] efforts nor those of TWA terminated and if Israelis persist in what seems here to be stimulation of emotions, they may well further exacerbate situation. Israel's original demand that all passengers be left in Damascus unless all left was clearly unfeasible. Passengers other than Israelis were set free and could depart by normal means of transportation. TWA did not have it in its power to force them to remain. Given pressures from Greek and Italian Governments, whose nationals were detained, to say nothing of reaction of Americans, a company attempt to accomplish this would have aroused storm of protests and charges it [was] disregarding its obligations to larger part of passengers. We and company believe leaving co-pilot and flight engineer would not have helped situation. In addition, intelligence information from cockpit crew was essential and could not have been provided had these been left behind.
From the Department of State to the Embassy in Israel, August 31, 1969
Davies called Argov to say that USG had great interest in integrity of U.S. air carriers and would be most seriously concerned should this apparent campaign [by Israel against TWA] have serious impact on TWA. Should this occur we would have to consider what USG might do under terms of our bilateral agreement to equalize situation. Upon digesting foregoing, Argov's reaction was explosive. He asked Davies if he were suggesting that the USG was preparing to retaliate against El Al for any damage that might be suffered by TWA.
From the Embassy in Lebanon to the Department of State, September 1, 1969
We are hard put to identify specific effective levers [to] secure release of remaining two Israelis. In counting our assets - and we have practically none - we have somewhat (not much) better atmosphere in which to work. Syrians have over past few weeks taken several steps [which] appear to indicate a shift in Syrian foreign policy away from almost total alignment with Soviets toward a more balanced foreign posture. This shift no doubt still faces strong Syrian internal opposition. However much we deplore hijacking of plane, Syrian Government's handling of hijack, with exception of Israeli passengers, has in our judgment been on the whole correct and expeditious considering fact that [the Syrians] have committee-type government and incident occurred on Friday when government offices closed.
From the Embassy in Rome to the Department of State, September 1, 1969
Deputy director general of Italian Foreign Ministry tells us that in telephone conversation morning Sept. 1, Italian Charge Damascus had reported that Syrians were again strongly suggesting exchange of two Israeli men for Syrian pilots in Israeli hands. Deputy D-G again instructed Charge to make clear to Syrians that there was virtually no possibility Israel would agree to such exchange.
Memorandum of conversation between TWA executives and State Department official, Washington, September 3, 1969
TWA executives visited Damascus and spoke with General Akil, who is Syria's Vice Minister of Defense and Director General of Civil Aviation, and the Chairman of the Syrian Arab Airline. It was their impression that Akil was both very well informed on the matter and very influential in the Syrian Government on this issue. The Syrians believe that they have acted both rather responsibly and humanely by letting the four Israeli women depart. They intend to hold the two Israeli men for a trade for the two Syrian military pilots that landed in Israel by mistake. Akil said that neither the hijackers nor the Popular Front for the Liberation of Palestine would get anything out of this. In fact, the latter organization had asked the Syrians to get some of their members released from Israel, but the Syrians had said no.
Letter from Minister of Foreign Affairs Eban to Secretary of State [William] Rogers, September 3, 1969
"Every day that passes without their release exacerbates the problem both from a humanitarian and political standpoint. It is the growing feeling in Israel that the Syrian behavior in this matter is fast becoming an insufferable provocation."
Information Memorandum from Assistant Secretary of State Joseph Sisco to Secretary of State Rogers, September 5, 1969
On a highly confidential and closely held basis we are today proposing to the Israelis that they give consideration to releasing quietly in Italy the two Syrian MIG pilots which they hold. We are proposing this course of action because: (1) it offers the best hope of securing the release of the Israeli passengers; (2) it gets around the Israeli objection to making an overt trade for the two Israeli passengers being held by the Syrians; and (3) it offers the Syrian pilots a freedom of choice as to whether they wish to return to Syria at this juncture or not.
Memorandum to President Nixon from his National Security Adviser, Henry Kissinger, September 21, 1969
Attached is a cable from American Embassy Tel Aviv which provides an excellent assessment of continuing Israeli concern about the TWA hijacking. There is little discernible forward motion toward obtaining release of the two Israeli passengers still held by Syria. A violent Israeli public reaction with dangerous repercussions for TWA and the US could occur if the TWA pilot departed from Damascus. Israel may attack a prominent target like the Damascus airport if it concludes that the two Israelis will never be released.
Memorandum of conversation at United Nations General Assembly, New York, Rogers, Sisco and others with Eban, Ambassador Yitzhak Rabin and others, September 23, 1969
Ambassador [to the UN Charles] Yost reported that he had seen Ambassador Tomeh, the Syrian Permanent UN Representative, who had said it was difficult to see how Syria could release the two Israelis without some corresponding action by Israel. When Ambassador Yost had pointed out that this would encourage further highjacking [sic], Tomeh had said that the linkage of the Israeli and Syria actions could be obscured by having Israel wait two weeks or so before carrying out its part of the arrangement. Foreign Minister Eban said the idea of linking the release of the two Israelis with Israel's release of the two Syrian pilots in its custody was intolerable. Each time Israel captured a Syrian prisoner of war Syria would simply highjack an Israeli plane.
Memorandum from Executive Secretary of Department of State, Theodore Eliot, to Kissinger, September 28, 1969
Italian Ambassador to Damascus Riccardi called on Ambassador Porter in Beirut on September 25 to review the situation. Riccardi reported that the situation has now developed to the stage where they [the Syrians] are no longer embarrassed nor do they have any fear of Israeli reprisals on any scale. Ambassador Riccardi was highly critical of the "chess game" being played by the Israeli Government and has expressed the view that the Israelis and their maneuverings are seriously jeopardizing the two Israeli passengers.
From the Consulate in Jerusalem - from Charge Zurhellen - to the Department of State, October 2, 1969
After telling me he was sure GOI reply on swap would be flat "no," [Foreign Ministry director general Gideon] Rafael went on in personal vein. Speaking entirely for himself, and saying he would have to deny having made statement if taxed with it, he thought USG should consider message from President [Nixon] to [Syrian President] Atassi asking Syrians to release passengers.
I said that suppose Syrians simply answered USG to effect that as soon as USG gave assurance that GOI would release pilots, then SARG [Syria] would release passengers, and USG then came to GOI, what would GOI say then? Rafael was categoric [sic] in saying that GOI would have to say no, there would be no advance deal. Passengers and pilot cases could not be linked.
I am not sure that this is final answer of GOI, especially since we have not yet dealt with Mrs. Meir on exerted USG pressure. Neither am I sure, however, that such pressure would work. On other hand, it would seem highly probable that scheme suggested by Rafael (which we have previously suggested ourselves) would produce pilots in due course if Syrians would go along with our assurances that we would use our influence on Israel. I did not tell Rafael that Secretary [Rogers] has sent letter to Atassi.
From the Embassy in Israel to the Department of State, November 6, 1969
Rafael called in Charge Zurhellen this morning to say that GOI has decided to go along with a three-cornered scheme involving UAR [Egypt] to bring about release of Israeli TWA passengers detained in Damascus. Rafael said that GOI has for some time been discussing POW exchange with UAR through ICRC [International Red Cross]. Some time ago, ICRC approached GOI on behalf UAR with statement UAR would release one Israeli pilot then held [Ashkenazi] if Israel would release UAR pilot held here plus group of 17 or so Egyptians left over in Israeli hands since 1967 war. Israel agreed, but [Egyptian President] Nasser's illness and changes in UAR High Command intervened and there was no action on UAR side. In meantime, UAR had captured a second Israeli pilot [Rom].
Three or four days ago, ICRC rep in UAR Boissart had come to Israelis in Geneva with new Egyptian proposal approved at quote highest level unquote. UAR would return two Israeli pilots if Israel would hand over to UAR the Egyptian pilot, 17 POWs from Six-Day War, crews of two fishing vessels recently captured in Israeli territorial waters, 11 Egyptian civilians recently brought back from raid on UAR and, as condition sine qua non, the two Syrian pilots. Package would thus total 59 enemy for two Israeli pilots. ICRC rep added in his own name that he assumed, of course, that inclusion of two Syrian pilots in package would mean that two Israeli TWA passengers would have to be released in advance as a unilateral gesture without any connection with POW exchange, and POW exchange would then take place afterward.
Zurhellen asked, however, why GOI had been willing to go into this large package deal through UAR when it had been so adamant against a simple two-for-two swap directly with Syrians. Rafael replied GOI was still firm against any direct swap of Syrian POWs for innocent civilians.
In conclusion, Rafael stressed need for absolute secrecy to avoid any public debate in Israel in advance of exchange and to avoid any possibility of deal falling through.
From the Embassy in Israel to the Department of State, November 20, 1969
Director General Rafael called in Charge Zurhellen and told him three-cornered plan to obtain release of Damascus detainees appeared to have fallen apart. Syria yesterday replied to ICRC representative Damascus that Israel should give assurances it would bring two Syrian pilots, as well as additional Syrians detained in Israel, to cease-fire line in exchange for departure of detainees. Syrians made no reference whatsoever to UAR proposal. GOI reaction to SARG demand is flat refusal.
From the Embassy in Italy to the Department of State, November 26, 1969
Two telegrams from Italian ambassador Damascus indicate three-way swap is back on track. Israeli advance release requirement is for flying time from Damascus to Athens.
From the Department of State to Secretary of State Rogers in Bonn, December 5, 1969
Syrian Government on morning December 5 permitted departure from Damascus of hijacked TWA aircraft as well as two Israeli passengers who had been detained since hijacking took place on August 29. TWA aircraft and passengers arrived Athens at 1532 hours local time and passengers departed half hour later on regular TWA flight to Tel Aviv.
Simultaneously, 13 Syrians, including two Syrian MIG pilots, turned over to Syrian authorities in Golan Heights; and approximately 24 hours later, about 50 UAR nationals to be handed over to UAR in exchange for two Israel Air Force pilots downed in action over Egypt.
SUBSCRIBERS JOIN THE CONVERSATION FASTER
Automatic approval of subscriber comments.

NOW: 40% OFF
ICYMI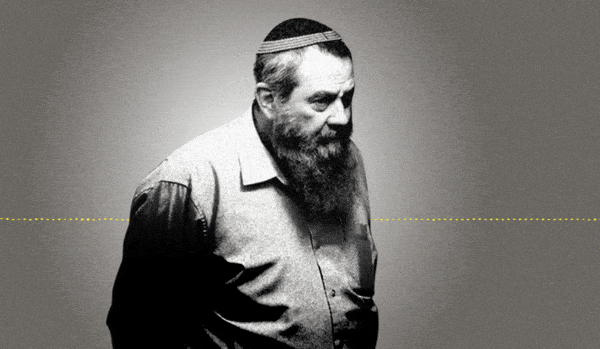 Jewish Law Above All: Recordings Reveal Far-right MK's Plan to Turn Israel Into Theocracy
Why I'm Turning My Back on My Jewish Identity
Down and Out: Why These New Immigrants Ended Up Leaving Israel
The Reality Behind 'The White Lotus' Sex Work Fantasy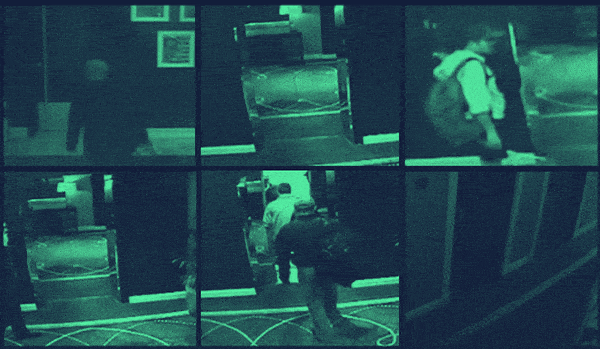 This 'Dystopian' Cyber Firm Could Have Saved Mossad Assassins From Exposure
Comeback Kid: How Netanyahu Took Back Power After 18 Months in Exile