'If We Leave, It's a Big Risk'
While he is pleased by Palestinian security force activity in the West Bank, GOC Central Command Maj. Gen. Gadi Shamni warns against the rising threat of violence among settlers and the quick recovery of Hamas' military capabilities there. Also, in this exclusive interview, he admits he is still haunted by the Second Lebanon War.
News items about the progress of Tehran's nuclear program are like "bait," used to attract ever more readers and viewers. There is a reason that people are paying such close attention to this subject: The threat is palpable and apparently mounting at a worrying pace. However, most of Israel's security troubles remain closer to home. Though the situation in the Gaza Strip has indeed calmed down since a truce was reached in June, and in Tel Aviv people are no longer worried about suicide attacks, the West Bank, barely half an hour's drive from that city, serves as a constant reminder of what the future holds - much more than it did in the past.
The recent stabbing incident in the settlement of Yitzhar, the settlers' ensuing rampage in the nearby Palestinian village of Asira al-Kabiliya, violent clashes in Hebron and at the Yad Yair outpost, the driver who ran amok in Jerusalem - all are evidence of the constant, ongoing friction between Palestinians and Jewish settlers in the West Bank, which could easily boil over into Israel proper and affect the reality within the Green Line (pre-1967 borders), no less than the crisis on Wall Street or Iranian President Mahmoud Ahmadinejad's threats.
The person in charge of dealing with this volatile front is a skinny, 49-year-old Paratroops officer, whose youthful appearance belies his age. Maj. Gen. Gadi Shamni was appointed GOC Central Command a year and four months ago, after serving for two years as military secretary to prime minister Ariel Sharon and his successor, outgoing prime minister Ehud Olmert. In the mid-1990s, shortly after Baruch Goldstein killed 29 Muslim worshipers at Hebron's Tomb of the Patriarchs, Shamni served as commander of the Judea Regional Brigade (tasked with Hebron). In recent weeks he has discovered that things can also become personal - as when settlers organized a demonstration outside his home in Re'ut early last month, protesting the restraining orders he issued against three extreme right-wing activists. His predecessor, Yair Naveh, experienced such demonstrations on an almost weekly basis.
"There has been an increase in Jewish violence in Judea and Samaria," Shamni tells Haaretz. "In the past, only a few dozen individuals were implicated in this. Today we're talking about several hundred people - a very significant change. The Shin Bet security service is aware of the phenomenon and knows how to contain most of the danger. But an extreme incident could happen any time; it has happened in the past. These people are conspiring against the Palestinians and against the security forces. They have adopted a 'price tag' method: If they are not strong enough to deal with the security forces in one particular situation [such as when outposts are evacuated], they will hit us somewhere else. This is a very grave development."
During the past few weeks, settlers set a dog on a reserve company commander and broke the arm of a deputy battalion commander at the Yad Yair outpost. The tires of cars belonging to reserve soldiers were slashed. In Hebron, a Golani Brigade officer was attacked for trying to arrest Jewish children who had thrown stones at Palestinians.
"How does that affect a reservist - someone who serves in order to protect Israeli civilians - when he discovers that masked teenagers have punctured the wheels of his vehicle?" wonders Shamni aloud. "And this is happening at a time when Judea and Samaria are relatively secure. The roads are open. While there are tensions [with Palestinians], the overall feeling among the Jewish population is excellent. We towed the reservists' vehicles, they were repaired and we will cover expenses. No soldier is going to pay for such damage out of pocket.
"Most people behave normally," he continues. "We are talking about a nucleus of a few hundred activists, out of nearly 300,000 Jews who live beyond the Green Line. But their actions cause tremendous damage, both to the Israel Defense Forces' image and to the State of Israel. They are impairing our ability to carry out missions in the territories. We are forced to divert our attention elsewhere. These are fringe elements that are gaining support, because of the 'tailwind' they enjoy and the backing afforded by certain parts of the leadership, both rabbinical and public, whether in explicit statements or tacitly."
To whom is Shamni referring? To Rabbi Yitzhak Ginsburg, formerly the head of the Od Yosef Hai Yeshiva, to Rabbi Dov Lior of Kiryat Arba, to Daniella Weiss, the head of the Kedumim Council? Shamni says he is referring to all three of them. He relates that he decided to issue restraining orders for the right-wing extremists for three months after receiving intelligence indicating that they were likely to harm Palestinians and interfere with IDF activity. "In most cases they still don't harm soldiers, but this, too, will happen if we don't act accordingly. There are demonstrations in front of my home, but we are coping. We aren't going to give up. We are responsible for law and order and I will not be complacent. There is no need to express understanding for one motive or another."
Missed opportunity
As is true for most General Staff members, the most recent "formative experience" for Shamni was the Second Lebanon War. Until now he has not spoken publicly about his part in the war, as the military advisor closest to the prime minister. Testimony from his colleagues indicates that he had a moderating influence on Olmert and that he realized the magnitude of the entire episode relatively early on and tried in vain to promote ideas that could have limited the ground attack launched in the war's final days, including the alternative plan concerning the war in Lebanon that was presented (and later tabled) by Shaul Mofaz, Shamni's former commander in the Paratroops, at the fateful cabinet meeting of August 9, 2006.
Until today Shamni has kept mum about the war. "Even my testimony to the Winograd Committee [investigating the war's conduct] won't be released for publication," he says, admitting that "not a day goes by when I don't think about the war."
Shamni agrees with Chief of Staff Gabi Ashkenazi's diagnosis that above all, the war was a missed opportunity. "On July 12, 2006, we had the capability and sufficiently trained units to do a much better job than we actually did. It was clear to me that after years of dealing with appalling Palestinian terror, we would pay a price. We knowingly skimped on training. There was no alternative in 2002, because we had to throw all of the IDF into Judea and Samaria. But still, the qualitative and quantitative difference between us and Hezbollah should have enabled us to carry out a much better ground operation.
"I realized that it was necessary to pay lip service to the deployment of ground forces, but I thought that there would be a better improvement curve. But it was a long war and that didn't happen - hence the sense of a missed opportunity. It is not the soldiers or the commanders at the lower levels who are to blame for this. It happened mainly because of the way things were conducted at the higher levels."
Shamni likes Olmert and holds him in great esteem, but he staunchly refuses to elaborate on this on the record, as long as he is in uniform. Did he call him to offer his condolences after the prime minister announced his intention to resign?
"I am not in touch with the prime minister," Shamni says. "When I left the bureau, I cut off all contacts. It isn't, heaven forefend, because I hold a grudge against these people. I had amazing experiences there. I learned a lot. But this is a sensitive matter and there cannot be a situation in which a GOC would speak regularly with a politician."
The days are long gone when a military secretary was considered an integral part of one so-called "ranch forum" or another. Nonetheless, Shami refuses to join in the chorus of complainants who decry the fact that the post of military secretary can be a springboard to senior positions on the General Staff.
"I don't understand that criticism," he explains. "This is the most meaningful position there is. We don't become politicians. [As military secretary], you are the person closest to the prime minister, exposed to all security secrets. You are the only one who sees the whole picture - and you learn a lot from this. I have always envied my American colleagues, officers who in the course of their military careers filled positions at the Pentagon that afforded them a much broader understanding of the way things work. You leave the bureau with a much broader horizon. And here, too, in the territories, you deal with things that aren't taught at any military school. We should be thankful for the knowledge of former military secretaries, rather than allowing ourselves to succumb to populist statements."
Shamni's term as GOC Central Command ends in another year. It is widely believed at General Staff that he will then apply for the position of head of Military Intelligence, for which a number of other major generals are expected to compete. A lot depends on who will be defense minister, although in the end the prime minister has the final say (because of the post's importance, the prime minister also becomes involved).
Jenin, the sequel
However, before then, Shamni will have to keep the situation in the territories under control, even during these tough times, which are liable to become more stormy. His statements in this interview testify to a new, more generous approach toward the functioning of the Palestinian Authority, as do comments made of late by other Israelis in senior positions. For many years Israel regularly castigated the PA publicly for its failure to quell terror (and at the height of the second intifada, for its active support of terror attacks). The tone has changed entirely during the past month, as the Palestinian security services have cracked down on Hamas.
Shamni, who led an Israeli effort against Hamas' civilian network (the dawa), thinks the pressure from the IDF has also had an effect. "They began to take determined action a couple of weeks ago. Now their approach is tough, because they realized that there is no other way."
The turning point, he says, came after the IDF closed down a shopping mall in Nablus because its owner was affiliated with Hamas. "We taught them that there are ways to hurt Hamas' capabilities dramatically. They have understood that logic, which is of tremendous value. An association like Al Tadamun [which operated the mall in Nablus ] gives huge sums to Hamas. After our action in Nablus, they [the PA] raised an outcry. We told them: We aren't preventing you from acting. The more you do, the less we'll do."
Israel is contributing to the PA's struggle against Hamas by sharing intelligence information and providing bank account numbers. "They are operating on their own and they are doing it well. Only yesterday I was told that they have replaced the association in Nablus with PA people. We confiscated a fleet of vehicles that belonged to al Tadamun. Now we will return it."
At the center of the Palestinian activity is Project Jenin, in the framework of which Israel has transferred most of the security responsibilities for the northern West Bank to the PA. "The idea is to strengthen the Palestinian ability to exert control. We began this project in May, together with the American General [Keith] Dayton. The Jenin model is based on establishing quiet in a region of terror. The fact that we first hit the town's terror networks hard is now allowing the PA to exert its control more easily. At the end of July Dayton told me that the project hadn't succeeded, because the economy hadn't taken off. I told him: It isn't a failure. A good basis has been created. Let's move on to Jenin 2, the sequel, like 'Shrek 2.'
"Last month we held a joint meeting. We established working groups with the Palestinians and we drew up an improved package. We asked them to produce a list of small projects, public-works projects, like they had in 1950s Israel. We're talking spades, not tractors, but this way at least people will have work, which will improve their sense of well-being. The cost of these projects lies at around NIS 15 million.
"We also improved several things in the area of security coordination," Shamni continues. "We put a hotline into operation, for the first time in several years. In the Menashe Brigade (Jenin) commander's war room, there is a Civil Administration officer who is talking with the Palestinians all the time.
"One of the problems is that they lack high-quality troops, graduates of Dayton's training in Jordan. Such training courses are very long. Only now a battalion has left for Jordan; it will return in January. I asked the Americans whether it's possible to shorten the training. They say it's not, that they have to start with the most basic things, like in first grade."
Recently Shamni has permitted a company of the Palestinian police to act in the rural areas around Hebron. "If the model succeeds, it will be possible to apply it elsewhere, too. We are heading in a good direction. Everyone understands his role, what he has to invest in. But instead of counting checkpoints, they should be improving the economy. I don't need to have anyone count for me. We've taken down hundreds of barriers and today movement in the territories is almost free."
Have the PA's steps, in addition to what Israel had previously done, diminished the threat of terror posed by Hamas?
Shamni: "Hamas' military wing has suffered a serious blow, but it is still a threat. It has the capability to recover quickly, which necessitates unrelenting pressure, both from us and from the PA. There is enough knowledge out there, mostly accumulated by former prisoners. These are people who know how to carry out professional terror attacks, even within Israel. They learn new methods in prison and sometimes are released only to head straight to explosive materials waiting for them in a hiding place throughout their entire incarceration."
With this in mind, Shamni expresses concern about the fact that work on the separation fence has been suspended almost entirely, the result of missing funds and disagreement about its route. "This is moving too slowly. The gaps are still large. At the current rate, I don't see how work on the fence can be completed within three years. I very much hope that someone will come to his senses. In the Jerusalem 'envelope,' in the Etzion bloc, in the southern Hebron Hills - there are areas that are wide open and need to be closed, quickly."
A few months ago, when President Shimon Peres visited the command, Shamni told him that without the IDF's presence in the West Bank, Hamas could gain control on the ground and defeat Fatah within two or three days. Since then, the PA has become stronger, "but I still maintain that if we leave the territories, it's a very big risk. It will take time for the PA to establish itself properly. They are very effective, but this is only the beginning. They have just started building an alternative to what Hamas has been doing for years.
"Hamas built up a system that provides for the inhabitants' everyday needs: education, welfare, health, religion, afternoon activities for children, soup kitchens. There are also dozens of local councils and municipalities controlled by Hamas. The penny finally dropped for the PA in June 2007, when Hamas took over the Gaza Strip. But our action in Nablus was the straw that broke the camel's back. Since then they have started to act systematically and excellently.
"We prefer this kind of situation. We have significantly reduced our activities against the dawa. The PA knows how to deal with them on its own. The recent months are proof of this. It's just a question of making a decision. The fact is that things are working out in Jenin, that they're fighting the dawa, shutting down institutions and replacing the administrations. That there are arrests throughout Judea and Samaria. They have started to touch on delicate matters, like searches in mosques and arrests of imams. The test is how long they will continue with this activity."
In recent weeks Israel has been feverishly engaged with the question of what will happen in the territories come January, when President Mahmoud Abbas' (Abu Mazen) term comes to an end. Abbas intends to keep on in his position, to which Hamas is opposed.
"There are three scenarios," Shami says. "That Abu Mazen continues without Hamas' approval, that he carries on with an understanding by both sides to reach an agreement in the future, or that they decide together on a date for elections. The first scenario is reasonable. The third one is the most problematic, both for us and for the PA. If Gaza takes part in the elections, that will spell the end of a Fatah-controlled PA. I sincerely doubt Fatah will win. The situation in Gaza is irreversible. Nothing came of the talks with the different factions. In the long run, Fatah can only obtain influence in Judea and Samaria."
Could the release of Marwan Barghouti help?
"The prevailing opinion around here is that it is best that he remain in prison. He murdered a lot of Israelis. I also don't think the Fatah system depends on any one individual. Abu Mazen and Prime Minister Salam Fayyad enjoy significant public support. Fayyad is a very impressive person - he's not just a technocrat as we mistakenly believed at first. He goes into the field and acts like a real leader. He is in control of the details and he runs the various bodies."
SUBSCRIBERS JOIN THE CONVERSATION FASTER
Automatic approval of subscriber comments.

NOW: 40% OFF
ICYMI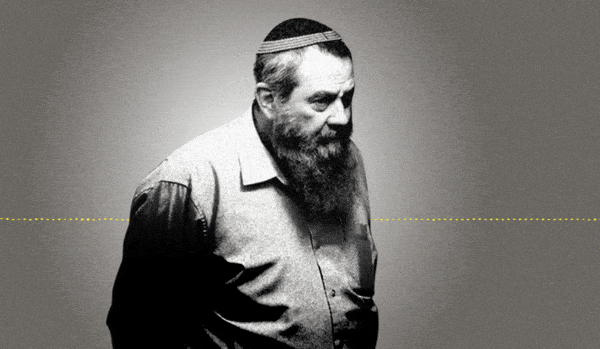 Jewish Law Above All: Recordings Reveal Far-right MK's Plan to Turn Israel Into Theocracy
Why I'm Turning My Back on My Jewish Identity
Down and Out: Why These New Immigrants Ended Up Leaving Israel
The Reality Behind 'The White Lotus' Sex Work Fantasy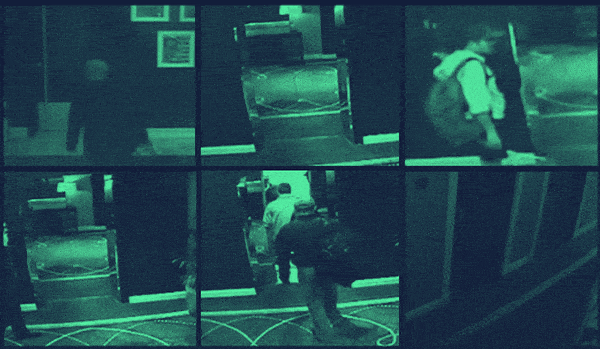 This 'Dystopian' Cyber Firm Could Have Saved Mossad Assassins From Exposure
Comeback Kid: How Netanyahu Took Back Power After 18 Months in Exile