All the Presidents' Pets
If the Annapolis summit becomes too heated, delegates can cross the street and visit the Presidential Pet Museum, where they can discover the political value of four-legged friends.
It all began with a surprising telephone call. In 1985, the phone rang in the home of Claire McLean, a judge at dog shows and an expert on Bouvier des Flandres canines (a breed that looks like a cross between a French poodle and a terrier). The identity of the caller left her stunned. At the other end of the line was White House staffer Dale Haney, who had a special request: President Ronald Reagan and the First Lady, Nancy Reagan, had just received Lucky, a Bouvier des Flandres canine, as a gift. They wanted someone to come cut the dog's fur and advise them on how to care for their new pet.
McLean recalls traveling to the White House to meet Lucky. Haney and a Secret Service agent brought the dog to her and she began cutting his fur; however, she kept a few tufts as a souvenir and gave them to her mother, Dorothy De Silva, a very artistic individual. After having met once with Franklin D. Roosevelt, De Silva had been in love with American presidents. She incorporated the tufts of Lucky's fur in the portrait of a dog she was painting. Although, McLean admits, the painting may not have been brilliant, it was interesting and quite comic. In any event, Lucky was the White House's official dog and she was its official hairdresser.
That is how she started collecting items connected to presidential pets. Over the years, she gathered more and more memorabilia, including pictures and photographs, as well as information on presidential dogs. In 1998, she inaugurated the Presidential Pet Museum, which is dedicated to the pets of the free world's leaders.
McLean tracks down exhibits for her museum in various ways: She purchases them at Internet auctions and in flea markets throughout the United States, and sometimes she borrows them from other presidential museums that have a wider scope of interest than hers.
Her collection is quite eclectic and includes whatever she is able to get her hands on. McLean proudly displays newspaper clippings on the pets, fur tufts from some of them, official thank-you letters from White House staffers and First Ladies to fans of presidential dogs and cats, and portraits of the pets. One of the collection's attractions is the nose-ring of a cow that once grazed on the White House lawn.
So far the museum has not been given federal funding. McLean angrily asks why a teapot museum in Georgia recently received $400,000 while her museum has not seen even one federal penny.
Nonetheless, on Monday, November 26, McLean, who is now 74, will be able to view the front gate of the United States Naval Academy from the entrance to her tiny museum on Maryland Avenue in Annapolis, located no more than 200 meters away. Columns of bullet-proofed cars bearing leaders from distant lands will quickly enter the closely guarded compound and disappear from view. Still, she anticipates that the fatigue and boredom caused by the talks on the Middle East's future will get the better of them. If they just emerge from the compound and cross the street, she hopes, McLean will host several high-ranking officials.
She is currently exhibiting in her small museum no less than 35 oil and acrylic paintings of U.S. presidents and their favorite pets. Most of the items in her collection have been transferred to Presidents Park in Williamsburg, Virginia, where they are generally displayed alongside life-size models of the presidential plane, Air Force One, and the Oval Office. However, they are now on exhibit in Annapolis; the timing was coincidental and had nothing to do with the upcoming summit. Still, McLean would be very pleased to see Prime Minister Ehud Olmert pay a brief visit; she believes that her museum really lifts the spirits.
A hippopotamus
Nearly all of America's presidents have had pets, even before their official residence, the White House, was built. Over the years, more than 400 pets have walked alongside American presidents. The country's first president, George Washington, had a horse named Nelson, a donkey named Royal Gift and a variety of dogs, one of whom was called Sweet Lips. Later presidents continued the tradition. The second president, John Adams, had two dogs and a mare, while the third president, Thomas Jefferson, had two dogs and a bird, and the sixth, John Quincy Adams, raised an alligator (and silk worms) in the presidential mansion.
Andrew Jackson, whose face appears on the $20 bill, kept fighting cocks and horses in the White House as well as a parrot that habitually uttered swearwords. When he took time off from freeing the slaves, Abraham Lincoln raised a dog, a goat, a turkey named Jack, and two goats named Nanny and Nanko. Legend tells us that his youngest son, Thomas, was the real animal lover in the White House and would often ride the two goats on the White House lawn, much to the displeasure of his mother, First Lady Mary Todd Lincoln.
Two presidents who took the tradition one giant step further were Theodore Roosevelt and Calvin Coolidge. Known as an avid nature-lover and a hunter, Teddy had - in addition to dogs, cats, guinea-pigs, a pig, a snake and a one-legged rooster - a pet rat. Coolidge, who entered the White House in 1923, was perhaps the most devoted pet-loving president, with a small zoo comprising two raccoons, a donkey, a goose, a cat, dogs, two lion cubs, a wallaby, an antelope and a hippopotamus named Billy, who had a special pool built just for him. Incidentally, Billy is considered one of the ancestors of all the hippopotamuses living in zoos today throughout the U.S.
Prior to the era of mass media, presidential pets were regarded as just another hobby; however, from the mid-20th century onwards, birds and four-legged animals have become genuine electoral assets. Not only have presidents been photographed with dogs, cats and horses in order to appear more human, more likable and more compassionate, the very ownership of a pet appeals to a certain sector of the population - like the Italian grandfather, the Irish uncle or the Jewish grandmother of presidential candidates, who just so happen to be discovered at election time.
Often it is more than just the fact of ownership. Sometimes presidents find a golden opportunity to use their pet for political reasons. When Franklin D. Roosevelt discovered he had forgotten his famous Scottish terrier Fala on an island where he had vacationed, he dispatched a U.S. Navy ship to rescue the pet. When the furious Republicans accused him of corrupt exploitation of the taxpayer's money, he decided to take advantage of their attack. Aware that Fala enjoyed immense popularity among Americans, he would frequently be photographed with the dog and would take him everywhere. He once delivered a 40-minute speech that has gone down in American political history as the Fala Speech, which included the following remarks: "These Republican leaders have not been content with attacks on me, or my wife, or on my sons. No, not content with that, they now include my little dog, Fala." The president's words were greeted with peals of laughter. However, he did not stop there and, amid thunderous applause, he argued that Fala had been hurt by these personal attacks and told the audience, "He has not been the same dog since." First Lady Eleanor Roosevelt would later say that the Fala speech helped her husband get reelected as president in 1944.
When he died, seven years after his owner, Fala was buried alongside FDR. The dog's extraordinary public standing led the sculptor who memorialized the popular president at the official FDR memorial site - opposite the main boulevard of the American capital - to include a statuette of the dog beside the statue of the president. No other presidential pet since has been given such an immense honor. It is thus not surprising that Fala's tiny bed (which was recently sold on eBay for $6,000) is an item McLean passionately wants to see in her museum.
Political pets
FDR was not the only president to use pets for political purposes. When Richard M. Nixon was accused by his opponents of receiving bribes and gifts before becoming vice president during Dwight D. Eisenhower's administration, he appeared on television and used his dog Checkers to attack his critics. According to McLean, Nixon said he would make lists of all the gifts he had received and would return every single one. However, he told the TV audience, there was one gift he would not part with - Checkers. The result, explains McLean, was that the public immediately rallied to Nixon's side and that Eisenhower, deciding he was a good person, chose him as vice president.
Another example of a White House pet making history was president John F. Kennedy's consent to Soviet premier Nikita Khrushchev giving his daughter Caroline the gift of a dog, Pushinka, as a token of goodwill. (During that period, Caroline was already taking care of several pets, including a pony, Macaroni.) A further example is Bill Clinton and his family strolling on the White House lawn with their dog Buddy after the Monica Lewinsky affair broke. Clinton once quipped that if you want a true friend on Capitol Hill, you should buy a dog.
Often presidents have owned a dog or cat even before becoming elected, McLean points out, citing the Clintons, who had a cat named Sox. But, she notes, there have also been cases of presidents receiving pets as gifts from various people. For instance, when Harry S Truman received a dog named Feller, he returned it to the New Jersey woman who had sent it to him; however, the public was indignant and many Americans believed that Truman simply hated dogs, observes McLean with considerable emotion. Truman, she says, realizing that he was on a collision course with public opinion, allowed his daughter Margaret to adopt an Irish setter, while his personal physician received Feller.
Lyndon B. Johnson, McLean points out, also acquired the image of someone who was not an animal lover, although she argues in his defense that this was simply untrue. Life Magazine once published a photo showing LBJ holding a dog by its ears and many people wrote letters to the editor, complaining that this was abusive behavior. At first, she recalls, he maintained that dogs like to be held up by the ears; however, when he saw that the public was not buying this story and was only getting angrier, he was forced to publicly apologize and to promise that he would never do such a thing again.
The current presidential candidates are not abandoning this tradition. Some of them have animals, while others still do not; however, McLean happily observes, Barack Obama has promised that, if elected president, he will acquire a dog, for the first time in his life. Recently, Sox has again made the headlines. It has been reported that the Clintons got rid of Sox after leaving the White House. Political commentators are saying that Hillary might now be depicted in some circles as hard-hearted. McLean disagrees. Buddy had terrorized Sox and the results could have been tragic: He could have ripped off one of her ears or she could have taken one of his eyes out. Besides, McLean explains, Hillary has a Labrador, Shamus. If elected, he will certainly join her in the White House.
SUBSCRIBERS JOIN THE CONVERSATION FASTER
Automatic approval of subscriber comments.

NOW: 40% OFF
ICYMI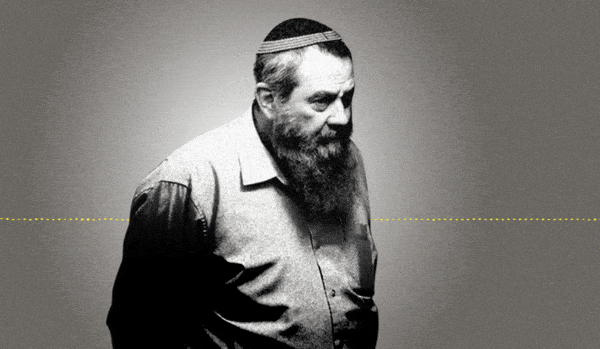 Jewish Law Above All: Recordings Reveal Far-right MK's Plan to Turn Israel Into Theocracy
Why I'm Turning My Back on My Jewish Identity
Down and Out: Why These New Immigrants Ended Up Leaving Israel
The Reality Behind 'The White Lotus' Sex Work Fantasy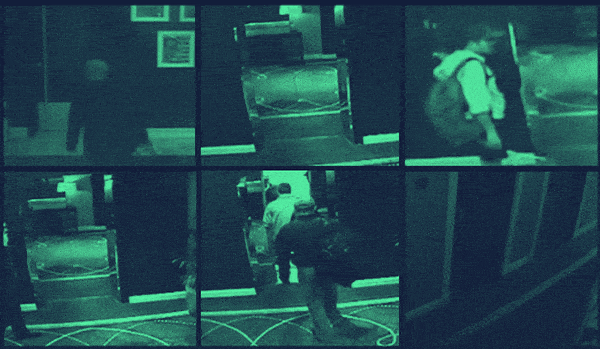 This 'Dystopian' Cyber Firm Could Have Saved Mossad Assassins From Exposure
Comeback Kid: How Netanyahu Took Back Power After 18 Months in Exile