The 40th Anniversary of the Six-Day War Rate of Return
After its victory in the 1967 war, Israel's stock surged, attracting masses of gung-ho immigrants. But how many stayed once the euphoria fizzled?
When Lloyd Gartner left New York City for Jerusalem in 1970, there were a few things that came as a surprise: the barber shop was closed in the afternoon hours, his wife suddenly found grocery shopping to be particularly stressful, and perhaps most surprising, Israelis weren't so welcoming.
"People weren't as friendly and as accepting of immigrants as we believed they would be," Gartner, professor emeritus of Jewish history at Tel Aviv University, recalled this week. "They made immigrants feel guilty that they didn't take part in the hard times - the wars, the tzena [period of austerity]. They considered many of us to be spoiled, pampered Americans."
There were several times that Gartner and his family considered returning to the U.S., especially after a half dozen minor aggravations, including a leaky stove on Passover 1973. "Everything went wrong and I said, 'the hell with this; let's pack up and go back.'"
But they stayed, despite the inconveniences and ideological disappointments that followed. They were a minority; nearly 60 percent of Americans who immigrated to Israel between 1961 and 1972 returned to the U.S., according to estimates.
"There was a shame in going back," Gartner, who still lives in Jerusalem, said of the family's decision. "Besides, we were Zionists, we really were. And Zionists had to hold on."
Gartner is one of the thousands of English-speaking immigrants who flocked to Israel in the wake of the sweeping victory of the 1967 Six-Day War. According to numbers from the Jewish Agency, North American aliyah jumped from 739 in 1967 to nearly 6,500 two years later, peaking at over 8,000 immigrants by 1971. In the U.K., aliyah numbers were at 299 in 1967, with over 1,700 immigrants in 1969. Numbers from South Africa show a similar trend: Immigration was at 233 in 1967 and more than tripled to 803 olim by 1970.
"Until the Six-Day War, Western aliyah was not a major force," said Sidney Shapiro, director of Telfed, the Israel offices of the South African Zionist Federation. "The wave of post-1967 olim [immigrants to Israel] changed the face of aliyah. For the first time, there were sizable numbers of immigrants from the West, as compared to just a trickle."
In a conversation this week to mark the 40th anniversary of the June war, immigrants recalled a period of elation, which stood in sharp contrast with the difficult years before the war. 1966 was an especially low point economically and with just 16,000 olim, it was also the second lowest period of immigration since 1948.
"After 1967, the whole world thought so highly of Israel and there was a new burst of energy," recalled Beulah Goodman, head of the aliyah department at the United Jewish Israel Appeal (UJIA) in Israel, who immigrated before the war. "There was a very exciting feeling at that time and young people wanted to be a part of it."
Historians say that the war had a particularly strong effect on Diaspora communities , though there is some disagreement about its extent.
"The war had a tremendous emotional impact and anecdotal evidence suggests that many were driven back to identifying with the Jewish people out of a sense or pride," said Prof. Gideon Shimoni of the Hebrew University, who immigrated from South Africa in 1961 and is an expert on Zionist history. "The war was certainly a turning point in many ways, but afterwards, because its consequences were poisoned, one has to be careful not to exaggerate its impact."
Aliyah rates, he said, ultimately suffered when the consequences of the war became clear and with it, the controversy of occupation and the ideological split that came in its wake.
Push-pull forces
A number of factors influenced the thousands of olim that came to settle in the Jewish state after 1967, academics and the immigrants themselves say.
For one, an ideological fervor and a genuine desire to be part of the excitement swept through many Diaspora communities. "People wanted to be here and be part of the building of the state," recalled Telfed's Shapiro, who arrived as a volunteer soon after the end of the war and immigrated later in 1970. "People discontinued their studies in the middle of the academic year to come here."
Experts also say immigration was spurred by a new social reality in the U.S. "There was a growing sense of ethnicity among American Jews in the 1960s," said Chaim Waxman, professor emeritus of sociology and Jewish studies at Rutgers University. "Prior to that, one did not admit ethnic ties. That only became kosher in the mid-60s and ethnic pride became 'in.' The Six-Day War contributed to the ethnic pride of American Jews."
According to Waxman, the ideology and "pull factors" that drew young Jews to Israel were not the only factors leading to an increase in aliyah rates.
"There was a feeling that something incredible happened in Israel, but there were also push factors in the U.S.," he said. "America in the mid- and late-1960s was in a tumultuous time. You had the Vietnam War, student unrest, and a lot of friction between Jews and blacks. There was a combination of factors that led to an increase in aliyah and it was not all because of the Six-Day War."
The data, he said, shows similar patterns of American emigration to Israel as to Australia. The 1967 war may have directed American Jews toward Israel, he said, but similar internal factors were causing Americans, presumably most of whom were not Jewish, to move to Canada and Australia as well.
Honeymoon over
The new wave of aliyah witnessed a rise of religious olim, and though they had yet to constitute the overwhelming majority they do now, experts say that 1967 was nevertheless a watershed moment. For the most part, this new wave settled in large cities like Jerusalem and Tel Aviv, sometimes after short stints on kibbutzim.
"We very quickly realized that we had come to the Middle East and that we weren't in Manchester or Glasgow anymore," recalled Yigal Levine, who immigrated with his wife from the U.K. in the months after the war.
Levine, who served as managing director of the British Olim Society for nearly 30 years, was part of a group of 60 or so immigrants who arrived in Kibbutz Amiad in 1967, near Rosh Pina - about half of whom have since packed up and returned to the U.K.
Indeed, estimates about the rate of return among these Western, post-1967 immigrants vary, but an article co-authored by demographer Sergio Della Pergola cites a 58-percent return rate among American immigrants who arrived between 1961 and 1972.
"People came and then left a few years later," explained David London, executive director of the Association of Americans and Canadians in Israel (AACI). "There was a wave of enthusiasm, but people weren't prepared and Israel was a rough country at that time. Many olim were surprised by the standard of living."
To be sure, adjustments weren't easy and Waxman, who conducted a study of American immigrants who returned to the U.S. in the 1980s, found that many of the immigrants reported difficulties with jobs, income, the opportunity for professional development and family. Many had also never been to Israel before they made the move.
Still, after nearly 40 years, those who stayed say their impact on Israeli society has been significant.
Anglo immigrants during that period are today physicians, scientists, scholars, musicians and businessmen. It was an Anglo post-1967 immigrant who opened the first fast-food hamburger joint in Ra'anana.
High-profile names of that generation include U.S.-born judge Stephen Adler, president of the National Labor Court, as well as Marcia Freedman, a pioneering figure in the Israeli feminist movement who served as a member of Knesset.
Ultimately, the wave of euphoria came to an end - and with it, so did the whopping aliyah numbers among young and idealistic Western Jews.
The Yom Kippur War and the sense of disillusionment that followed were difficult, immigrants recalled, and as Gartner, the Jewish historian, said this week, "people didn't always get what they expected or what was promised. The sense that Israel was nearing perfection vanished and in 1973, we realized that there were real and serious problems."
Still, the period remains one of incredible fulfillment for many olim, who remember the months and years after the Six-Day War with fondness, nostalgia and not even a hint of regret.
Levine, who left Kibbutz Amiad after a year and settled in the center of the country, still considers aliyah "one of the top two decisions" of his life. The other was getting married.
"Even with all the problems and difficulties, returning to the U.K. never occurred to us," he said. "We have Israeli children and grandchildren, and they tell us they are happy to have been born in Givat Shmuel and not Manchester."
SUBSCRIBERS JOIN THE CONVERSATION FASTER
Automatic approval of subscriber comments.

NOW: 40% OFF
ICYMI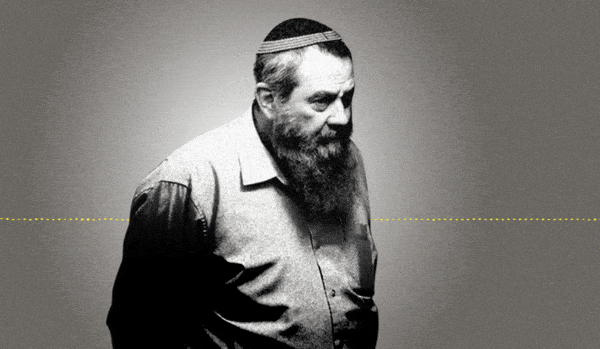 Jewish Law Above All: Recordings Reveal Far-right MK's Plan to Turn Israel Into Theocracy
Why I'm Turning My Back on My Jewish Identity
Down and Out: Why These New Immigrants Ended Up Leaving Israel
The Reality Behind 'The White Lotus' Sex Work Fantasy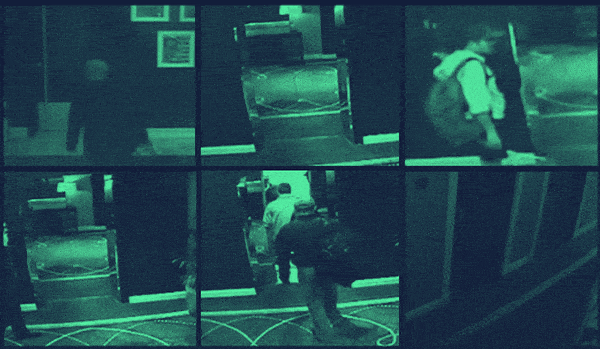 This 'Dystopian' Cyber Firm Could Have Saved Mossad Assassins From Exposure
Comeback Kid: How Netanyahu Took Back Power After 18 Months in Exile