In March 1953, a sigh of collective relief swept over the streets of the Soviet Union: Joseph Stalin was dead. Among the millions of people who felt that their lives were returned to them was the man who had been considered the Russian national composer until he fell out of favor with the regime, eight years earlier, Dmitri Shostakovich (1906-1975).
His Ninth Symphony, which he wrote to celebrate the USSR's victory in World War II, was radiant, full of life, almost "light," but it infuriated Stalin. The Party committees declared it to go against the will of the Soviet people, and denunciated the composer with the label that was a death sentence for any artist: "formalistic."
Shostakovich was boycotted. The eight years during which the commissions dried up and the performances of his work ceased, and in which he was dismissed from his position as professor of composition at the Moscow Conservatory, brought him to the brink of poverty and to thoughts of suicide. It seems that he was not immune to the curse: Beethoven had been the last to write nine symphonies, and in the 130 years since his death, no major composer had succeeded in completing a 10th one.
In December of 1953, however, the curse was lifted. The conservatory's huge Bolshoi Auditorium, sparkling with thousands of lights and overflowing with colorful bouquets, was packed with an audience that had come to celebrate the composer's return to his hometown, with his new symphony, his 10th. The enormous, excited crowd applauded the Leningrad Philharmonic, under the baton of one of the period's great conductors, Evgeny Mravinsky. And Shostakovich, bursting with pride, took his seat of honor.
Many eyebrows must have been raised at the sight of the unknown young woman who sat next to him, with black hair and a striking face. No one could have guessed that the symphony contained a secret the two shared, and that the third movement was entirely a dialogue of love between two musical themes. No one heard what the two whispered to each other at the beginning of that movement, when the solo horn played the musical theme that with time would become an unsolved mystery for many scholars: "The horn player doesn't understand the music, the conductor doesn't understand, the orchestra is playing without feeling," the young woman whispered to Shostakovich. "But I couldn't tell Mravinsky where those themes came from," he replied.
A 40-year secret
In her Haifa apartment, composer- pianist Elmira Nazirova, the young woman from the premiere of the 10th Symphony, reveals the secret of the origin of its musical themes. She takes a letter out of the cupboard, one of dozens she received from Shostakovich, in which he describes how things developed:
"I thought about you a great deal, and so I decided to turn your name into music," wrote Shostakovich to Nazirova. He continued to explain in detail, with attached examples of musical notation, how he did it. The name "Elmira," when transcribed into notes, produces the sequence E-A-E-D-A. He went on to say that he decided to transcribe his initials into notes as well: DSCH, according to German spelling and notation, yields D-Em-C-B. Thus Shostakovich stamped his name, and that of his friend, into the music for eternity. Whoever listens to the movement can discern how the two musical themes approach each other as the music gains strength, almost touching, whirling around each other as in a dance.
Nazirova jealously guarded the secret for 40 years. In her hometown of Baku, in Azerbaijan, she was a concert pianist, a well-known composer and a professor, head of the piano department of the local conservatory. It was only when she left Baku, and immigrated to Israel in 1990, that she decided to share the story with the Jerusalem musicologist Dr. Nelly Kravetz, who published the material a few years ago as an article in the book "Shostakovich in Context" (edited by Rosamund Bartlett, Oxford University Press).
"I came to Moscow to study composition with Shostakovich when I was 20," Nazirova relates, in an interview in her apartment. "At the first meeting, he asked me to sight-read Haydn symphonies and play them with him on piano for four hands. I was shy, and for the entire academic year I refused to show him what I had composed. Other students imitated his style, but his music did not influence me at all. He encouraged me and said: 'Don't steal from my music. Fight to find your own style.' At the end of the year, I gave him my final assignment, variations for piano. He said: 'You deserve 100, but you won't get it, because you're my student.' In fact he gave me just an 80."
That academic year, 1947-48, was Shostakovich's last at the conservatory. "He almost never left the class, and waited in fear of the telephone call that would inform him he was being sent to Siberia," says Nazirova. "The following year we were told that he would not be returning, and they recommended another professor for me. Of course I refused."
Nazirova was consequently compelled to return to Baku, where she completed her studies. Fate brought the two together again, however, when Shostakovich came to a musical conference in the city. "I came to the train station with other composers, to welcome him. He went into a music store, bought the scores of his preludes and fugues for piano - and gave them to me as a gift, right there in the street." Nazirova takes out the two volumes of the book and shows the dedication, in blue ink, in the composer's hand: "To dear Elmira, with best regards, from Dmitri Shostakovich." The gift signaled the beginning of the special relationship between them.
'I didn't reply'
Elmira Nazirova was born in 1928 to an Azerbaijani-Georgian Jewish family. The family was musical, and she herself began composing by the age of 12. She began studying at the conservatory in Baku, a rich cultural crossroads between East and West. While still studying, she married Miron Fel, a psychology student. "We've been together for 60 years," she chuckles. Fel continued his work as a psychologist in Israel after the couple moved here with their two children, and so speaks Hebrew. Nazirova, on the other hand, needed an interpreter for the interview, Yugoslav-born musicologist Dushan Mihalek, who became friendly with her on his visits to Baku.
How did the correspondence between you and Shostakovich begin?
"His first letter contained corrections of the many errors in the two volumes of preludes and fugues he had given me," says Nazirova, showing the letter, which is filled with notation. "I replied mostly out of politeness. But he continued to write more and more."
What did he write to you about?
"Mostly technical details: how to play, analysis of the works, the meaning of the music, and different aspects of music."
And how did you respond?
"The truth is that at the beginning, I didn't reply, because he was huge, someone who seemed to me from another world. He was different from anyone else I'd ever met. Even the way he composed was different - not at the piano, but straight onto the paper, with a dip-pen and inkstand. I saw how it all flowed from his mind, the orchestration included. I know a lot of composers, some of whom are considered great, but they are all ordinary people like us. Not Shostakovich. He was totally immersed in the world of music."
Shostakovich did not give up: "I feel your absence. If you do not think ill of me, please write. I feel bad, and I am worried, and a word from you will help me recover," he wrote in November 1953. In other, intense letters, he added that he needed her words and her presence. He continued to press her to answer him, and even asked her on two occasions to send him a photograph. "I am disappointed by musicologists who assume from these letters that we were romantically involved," says Nazirova.
So you were not?
"There was nothing between us. He never even held my hand. He wasn't that kind of person. It seems I was a kind of ideal for him, a muse, a symbol of beauty and musical inspiration. And after the 10th Symphony, I apparently became very important to him, because its success was a turning point in his life, and he saw me as part of that."
He never spoke of his feelings for you? He never wrote about them?
"Never," says Nazirova. Nevertheless, she takes one particular letter out of the drawer, a special one, in which Shostakovich does not sign his name, but ends with a line of musical notes. Whoever knows Tchaikovsky's opera "Eugene Onegin" would recognize the fragment at once. It is from an aria sung by the hero, Lensky, with the words "I love you! I love you!"
Beethoven-Mahler-Shostakovich
Nazirova studied with Shostakovich for just one year, but she continued to learn from him for the rest of his life: "The way he spoke, the way he related to music and composition and aesthetics, how he made his way in the world of music - he taught me all these things better than in any lecture," she says. "Geniuses are not always good teachers, and he never considered himself a great teacher. Until the 10th Symphony, his life was very hard. There was a period when he began to sell his books of musical scores, just to survive, and everybody wanted to buy, so they would have scores with Shostakovich's signature on them. The regime very much liked his 'Song of the Forest.' It won him a prize, and a short period of financial security. He wrote it when he was drunk, he told me. 'Only with the help of alcohol could I have produced something so inferior,' he said."
Up until his death, in 1975, Shostakovich and Nazirova met many times, on long trips and at concerts in Moscow and Baku. In conversations on music and on life, he encouraged her to compose, and in fact those years saw her work flourish. By way of example, Nazirova takes a beautiful silver plate off a shelf. On it is engraved: "A gift of the Cairo Philharmonic Orchestra to the composer Elmira Nazirova," in recognition of her "Piano Concerto on Arabic Themes," which she performed in that city. She shows us an old Egyptian newspaper with a picture of her playing the piano, while the legendary musician Mohammed Abd al-Wahab stands alongside her and listens.
"About a year before his death, Shostakovich came to Baku for two concerts premiering his Symphony No. 15," says Nazirova about their last meeting. "I couldn't come to the first evening, but I intended to meet him at the second concert. But the telephone rang, and it was him. 'I'm sick and must go back to Moscow,' he said; 'but I wanted us to meet.' I went to the train station to say goodbye. It was the last time I saw him."
"Beethoven-Mahler-Shostakovich," she adds, almost in a whisper, placing her hands next to each other. "When it comes to symphonies, he is up there with the greatest in history."
ICYMI
The Artist Who Survived Auschwitz Thought Israel Was 'Worse Than the Concentration Camp'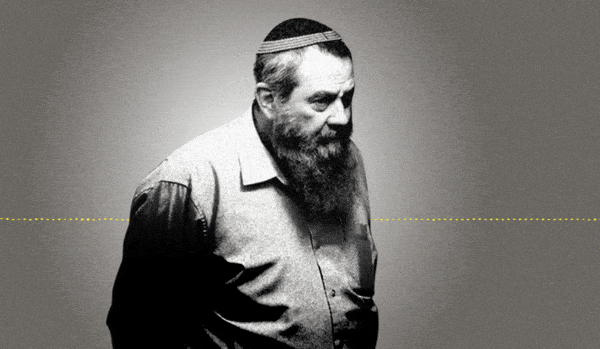 Jewish Law Above All: Recordings Reveal Far-right MK's Plan to Turn Israel Into Theocracy
Why I'm Turning My Back on My Jewish Identity
Down and Out: Why These New Immigrants Ended Up Leaving Israel
The Reality Behind 'The White Lotus' Sex Work Fantasy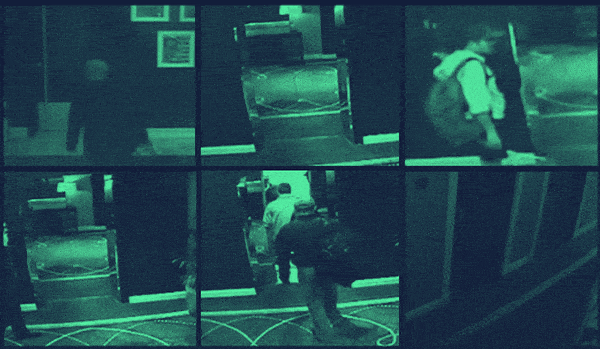 This 'Dystopian' Cyber Firm Could Have Saved Mossad Assassins From Exposure