'Ayalon Stabbed Me in the Back'
In the middle of the interview, MK Colette Avital's eyes suddenly lit up. She interrupted her remarks and focused on a piece of paper placed on the table by her parliamentary aide. It was a copy of an article published that day by author Yoram Kaniuk on the Ynet news Web site entitled, "Peres isn't Colette." In the article, Kaniuk heaps praises on Avital and recommends choosing her to be the next president of the state.
Avital, 67, did not conceal her pleasure. She believes that if the Labor Party Central Committee ratifies her candidacy tomorrow, she has a good chance of winning in the race against Shimon Peres and Reuven Rivlin.
Why did you actually decide to run for president?
"The idea came up less than a year ago, following Haaretz's publication of an article, which mentioned me as a potential candidate. Afterward, the idea was suggested at a forum of women parliament members, and slowly but surely, began to take root in me. The more details I heard about what goes on in the President's Residence, and I looked at myself in terms of my skills and abilities, I reached the conclusion that this is a job that I will be able to fulfill very well. I also developed an ambition to go for it, out of a desire to try and rebuild the institution of the presidency. I decided to run against all odds. I believe that a woman actually can steer this ship with more softness and openness, to bridge the gaps and achieve more harmony."
Judging by public opinion polls, you don't have much of a chance against Rivlin and Peres. Doesn't that deter you?
"As more time passes, my situation improves. With every passing day, people are getting to know me more. When I meet people in the streets or in restaurants, the reactions are very supportive, especially from men. I certainly believe that this idea is starting to gain momentum.
In your opinion, is Israel in 2007 ready for a female president?
"Certainly and there are polls to prove it. In a public opinion poll taken two weeks ago by the Jezreel Valley College, 69 percent of those questioned responded that they wanted a woman president. Usually, public opinion is ahead of the Knesset and the government."
Why not Peres?
Were you surprised by MK Ami Ayalon's remarks over the weekend that he had decided to support Shimon Peres in the presidential race?
"Ayalon's decision is very surprising to me. Only last week, he spoke with me and supported my candidacy, and even promised me that his wife would help me in my campaign. Ayalon announced that he was bringing a new kind of politics, but instead of doing that, he is acting out of personal considerations and stabbing me in the back two days before the gathering of the Labor Party Central Committee to ratify my candidacy for the presidency as the party's representative. This raises some questions for me about his integrity."
Given all this, what, in your opinion, are the chances of your candidacy nevertheless being approved by the Labor Party Central Committee on Monday?
"I don't think it will affect the decision of central committee members. In my assessment, only MK Avishay Braverman will side with Ayalon's position, because he is now playing the role of his poodle, but among most central committee members, Ayalon's announcement of his support for Shimon Peres, who left the Labor party and took six Knesset seats away from us, will only strengthen their support for my candidacy."
At a press conference two weeks ago, you attacked Peres. As an old friend of his, didn't you feel uncomfortable?
"I'm friendly with Peres and value him. I noted only there is no reason why we should support the candidacy of someone who left the party with a slam of the door and who works against it. Many people turned to me and told me: He is at the end of his political career; give in to him. I think that what Peres is doing today is a lot more important than what he would do if he sat in the President's Residence. In my opinion, he is worthy of being prime minister."
Nonetheless, Peres has international stature. Don't you think he is preferable to both you and Rivlin?
"He certainly is a very worthy candidate, but I'm also appropriate. I bring two other qualities with me: freshness and newness. An ability to change and to devote all my time and energy exclusively to the presidency and not to other matters that Peres deals with and I don't.
"True, he has international recognition and he received the Nobel Prize, but doors abroad are also open to me. My reputation abroad is not at all bad, and I, too, am in contact with prime ministers."
Peres perhaps expects that because of your friendship, you will withdraw your candidacy so as not to disturb his fight against Rivlin. Has he approached you?
"Peres has not approached me, and I have no idea if he is angry at me. People think that a woman always has to withdraw her candidacy and give in to some big patron. In my opinion, a person of Peres' stature doesn't need the presidency. He can promote a generation ... of people younger than him, and it's a shame he's not doing that."
What are the chances, in your opinion, that Knesset Speaker Dalia Itzik will present her candidacy at the last minute?
"It certainly seems to me to be a possibility that each one of us has to take into consideration. I haven't talked with her about it. I believe she won't run against Peres, but if Peres decides not to run, it is possible that Itzik will decide to present her candidacy."
Running in any event
The presidential elections are not expected for another three months. Are you determined to run in any event, or is it possible that you will withdraw your candidacy if a tempting offer presents itself?
"There have already been attempts to make all kinds of tempting offers and I wasn't tempted. I'm determined to campaign for my inner truth. This is a matter that is very important to me. I don't want to toe the line as previous presidents did, and once a year hold a reception in the sukka and once year have a reception for foreign diplomats, but to be a person who is attentive to the pulse of the people."
Do you have a model for emulation?
"Of all the presidents, I liked Yitzhak Navon a lot. He succeeded in the post thanks to the courage and tact he demonstrated and also due to his smart conduct. He added prestige to the post by nurturing Sephardic heritage and with his forceful demand to set up a state commission of inquiry into the massacre at Sabra and Chatilla."
Assuming you are not elected, do you believe that the mere act of running in the race will improve your party standing?
"That is not what prompted me to campaign, but I don't rule out that possibility."
Do you support negotiations with the new Palestinian government?
"I don't rule out dialogue, even though this government also includes Hamas people, because they have already announced that Abu Mazen [Palestinian Authority Chairman Mahmoud Abbas] can conduct negotiations on behalf of all the Palestinians.
"We must stop being so conservative and instead of that sit with Abu Mazen and his people and see if and how the political process can be advanced. If they refuse to accept our proposals, we will be the ones putting them with their backs up against the wall, they will be the rejecters."
Foreign Ministry erosion
You worked for decades in the Foreign Ministry. Do you share the view that the level of our consuls and ambassadors has deteriorated?
"There was a lot of erosion in the level of ambassadors and consuls due to the appointment of inappropriate people, primarily when there was a slew of political appointments. It is no secret that I fought against this phenomenon. According to the agreement between the foreign minister and the workers committee, a foreign minister may name 11 ambassadors as political appointees. In my opinion, there is nothing wrong with this, provided the appointees are good. In the past, there were excellent political appointees, but there were also many political appointees who were not good. The foreign ministers who appointed them did not understand that in doing so, they were damaging the interests of the state."
Can you provide an example?
"About a month ago, I was summoned to a meeting with the foreign minister of a European country who told me that our ambassador was smearing him and his government every Monday and Thursday. He told me, 'if I were our country's ambassador to Israel and allowed myself to behave this way, your government would long ago have sent me home as a persona non grata.' I told him I'm sorry about this, and I reported the matter to the foreign minister."
What do you say about the ambassador in El Salvador, who was found drunk, bound and naked in the yard of his home?
"I know the ambassador. He is an outstanding guy. He worked for me at the consulate in New York. This is a talented fellow who emerged from the ranks of the Foreign Ministry. Apparently, he was having a very difficult personal crisis, because such behavior is indicative of a total loss of control, so we cannot judge him."
Does such an incident cause damage to the state?
"Certainly. Whoever represents the state serves as a showcase. If an ambassador or other representative appears abroad in an inappropriate manner or is involved in a road accident, this affects the image of the state.
"For example, the fact that Israel's representatives at the embassy in Washington and the consulate in New York don't pay the parking tickets they get is not to my taste. All the New Yorkers are angry with us when they read about it in the paper; public opinion turns anti-Israel and they say 'look at the way those impudent people act.'"
Perhaps the Foreign Ministry should improve the processes for filtering candidates?
"Maybe. It is possible that they should also check their psychological profile and not just their skills.
Colette Avital
ICYMI
Ken Burns' Brilliant 'The U.S. and the Holocaust' Has Only One Problem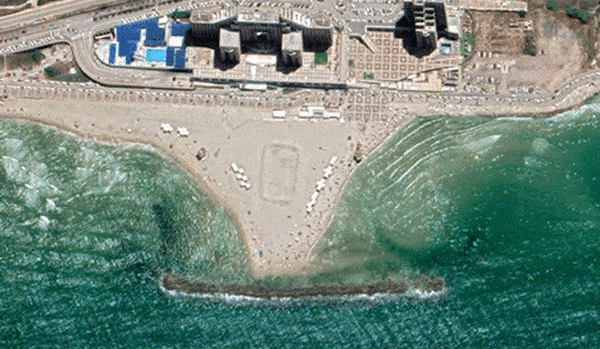 Facing Rapid Rise in Sea Levels, Israel Could Lose Large Parts of Its Coastline by 2050
Lapid to Haaretz: 'I Have Learned to Respect the Left'
The Mossad's Fateful 48 Hours Before the Yom Kippur War
As Israel Reins in Its Cyberarms Industry, an Ex-intel Officer Is Building a New Empire
How the Queen's Death Changes British Jewry's Most Distinctive Prayer